In an exclusive interview with Feeling the Vibe, Kaitlin Reagan was super real, just the way you saw her on 'Paradise Hotel.' This no-nonsense Brooklyn born girl is spilling her real thoughts on the finale and her partner Carlos.
If you followed along with the contestants of 'Paradise Hotel' from the very beginning, you know who was loved and who was called a "snake."
Kaitlin Couples up with Carlos
Guys like Tyler and Bobby Ray were deemed the "good guys" while the Havana Cuba native trainer, Carlos Garcia was called a "snake." You may be wondering why he got this title. He and his first roommate Mariaelena seemed to hit it off at first, but things took a turn when Carlos had a change of heart and wanted to ditch his other half.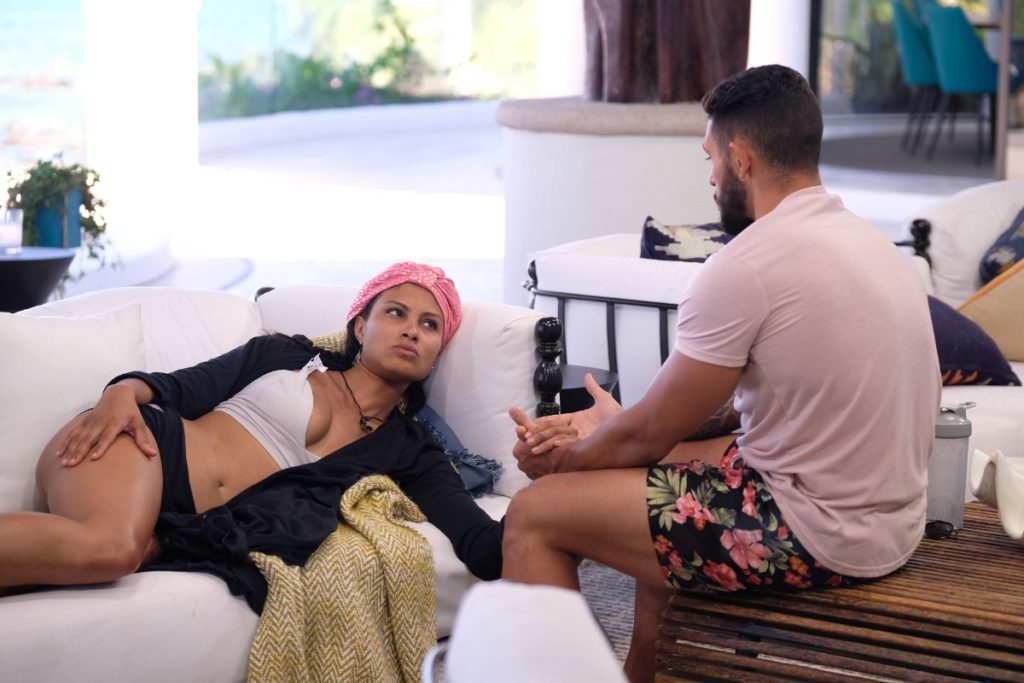 ---
Viewers felt that he could have treated Marielena a lot better than he did. He was definitely there to be strategic and play the game. While contestants like David and Kendall made a genuine connection, it appeared Carlos's main quest was to win the $250K prize.
When a new girl, Kaitlin got voted into the house, she definitely stirred everything up and caught the eye of the controversial Carlos. Her first night in Paradise was quite explosive with an all out fight between she, Tyler and Rosanna. While all that drama was happening, Carlos aka Papi Sazon wasted no time. He swooped in on her, determined to get a new roommate.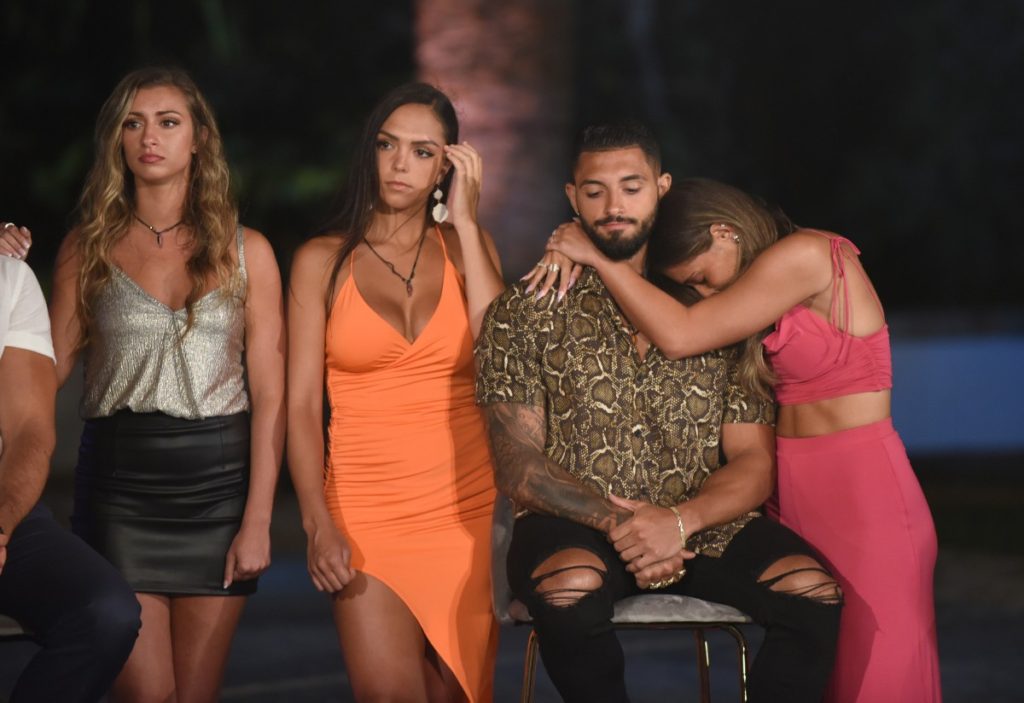 ---
"Carlos Isn't a Player"
Viewers may have seen one side of Carlos but Kaitlin saw another. "I wish Carlos did not put on such an act to be a player," she says. "He's actually one of the most kind hearted boys I know, he just acts like a player to be cool."
Kaitlin also feels like Papi Sazon had a side to him she saw being so up close and personal. "He's a mama's boy, and was always very respectful to me," she revealed.
Oh and that moment he and Bobby Ray's partner Tatum went behind everyone's back in a quick rendezvous, she's cool with that too. Kaitlin explained why he made that move. "The reason he kissed Tatum was because I told him I wasn't confident on my romantic connection with him," the Brooklyn 'Paradise Hotel' competitor says. "I did not hate him for it, like many think I did. I started to really like him towards the end of the show, once I told him that, he dropped everything for me," she continued.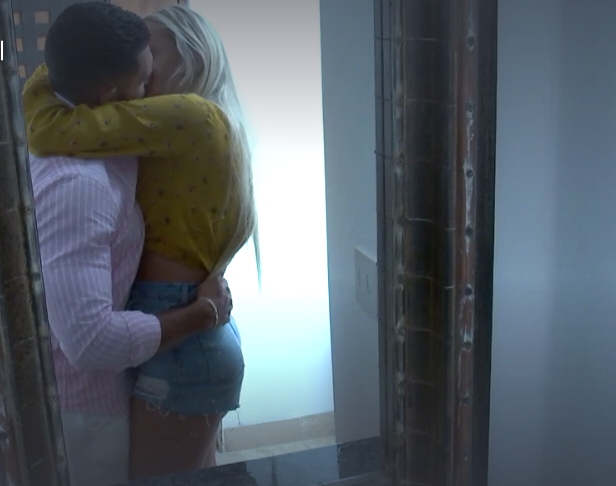 What Does Kaitlin Say About Tatum & Carlos?
Tatum also came clean to Bobby Ray about her secret kiss behind closed doors with Papi Sazon. Why did she do it? She also felt like Bobby wasn't showing her enough attention. Bobby shocked her and all fans when he dropped the ball in the finale game leaving her without any of the prize money. He also spoke exclusively to Feeling the Vibe to reveal how he feels about Tatum now.
Even though Carlos didn't have the smoothest ride in Paradise, after he coupled up with Kaitlin, the two made it all the way to the season finale. It came down to Carlos and Kaitlin vs. Tatum and Bobby Ray. When we asked if she was surprised at the final two couples she confidently said, "I was not. Carlos and I were strong competitors, and so was Tatum and Bobby."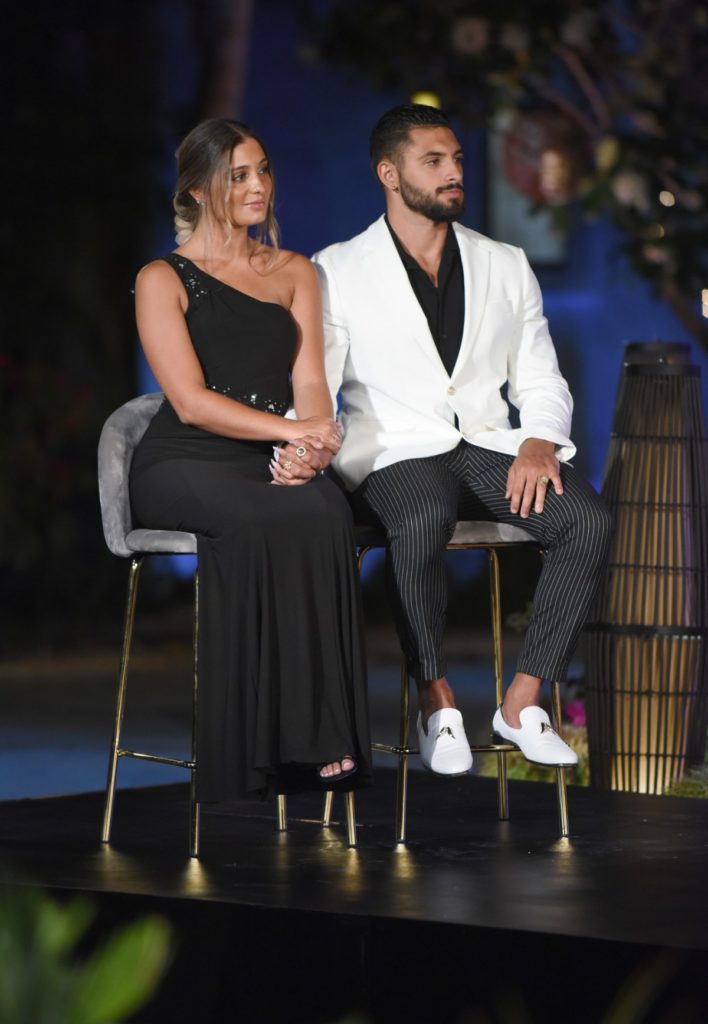 ---
Are They Still in Touch?
Does she have bad feelings towards her 'Pardise Hotel' partner or does she still stay in touch? Kaitlin spilled that while she is "upset I lost because of him," they are on "good terms" and still do talk.
'Paradise Hotel' was surely full of drama but it also made a few love connections. See if Tyler and his "real life" girlfriend Shailee are still together and how the cute couple David and Kendall are doing now after Paradise.
MORE ON PARADISE HOTEL
Carlos "Papi Sazon" Confesses Why He Kissed Tatum on 'Paradise Hotel' – Exclusive
Kaitlin and Tyler Already Knew Each Other Before Entering 'Paradise Hotel?'
Bobby Ray & Tyler Reveal Who They Would Choose on 'Paradise Hotel' If They Did It All Over Again – Exclusive Interview!
David & Kendall Answer "Are You Officially Together?" at the Beach After 'Paradise Hotel' Season Finale
Favorites with Bobby Ray and Tyler from 'Paradise Hotel' – Exclusive!
Rosanna Feels She Was Betrayed by Tyler and Carlos on 'Paradise Hotel' Courtney Rose is an Entertainment Writer at Feeling the Vibe Magazine based in New York. Pop culture and rom-com obsessed. Studied Journalism and is up to date on all the latest entertainment news. For tips or comments, email me at Courtney@feelingthevibe.com