Now that the popular FOX dating show 'Paradise Hotel' has officially aired its season finale with Bobby Ray taking the grand prize of $200K, a lot of questions have been raised.
Where does this leave Tyler and Shailee?
During 'Paradise Hotel,' we saw Tyler connect with fellow Chicago-based contestant, Rosanna. The two were hot and heavy for a while, until someone from Tyler's past entered the house. When Tyler's ex-girlfriend, Shailee joined the cast on Paradise Hotel, everything went up in flames – good and bad.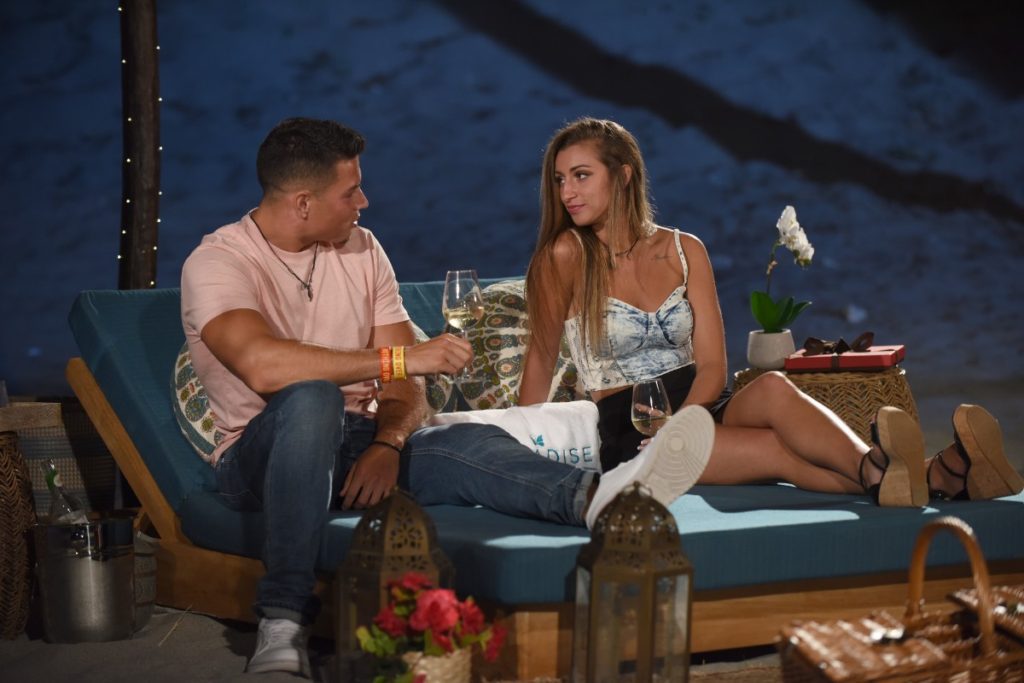 ---
This ultimately broke Ty-Ro, Tyler and Rosanna up, after Tyler cited that he cared more for Shailee who he had been with for one year. When Shailee put an ultimatum on him, he chose his love from back home over his new connection of two weeks. Tyler spoke to Feeling the Vibe exclusively saying, "Ro was a great girl but it brought back my overwhelming feelings for Shailee."
Are Tyler and Shailee Still Dating?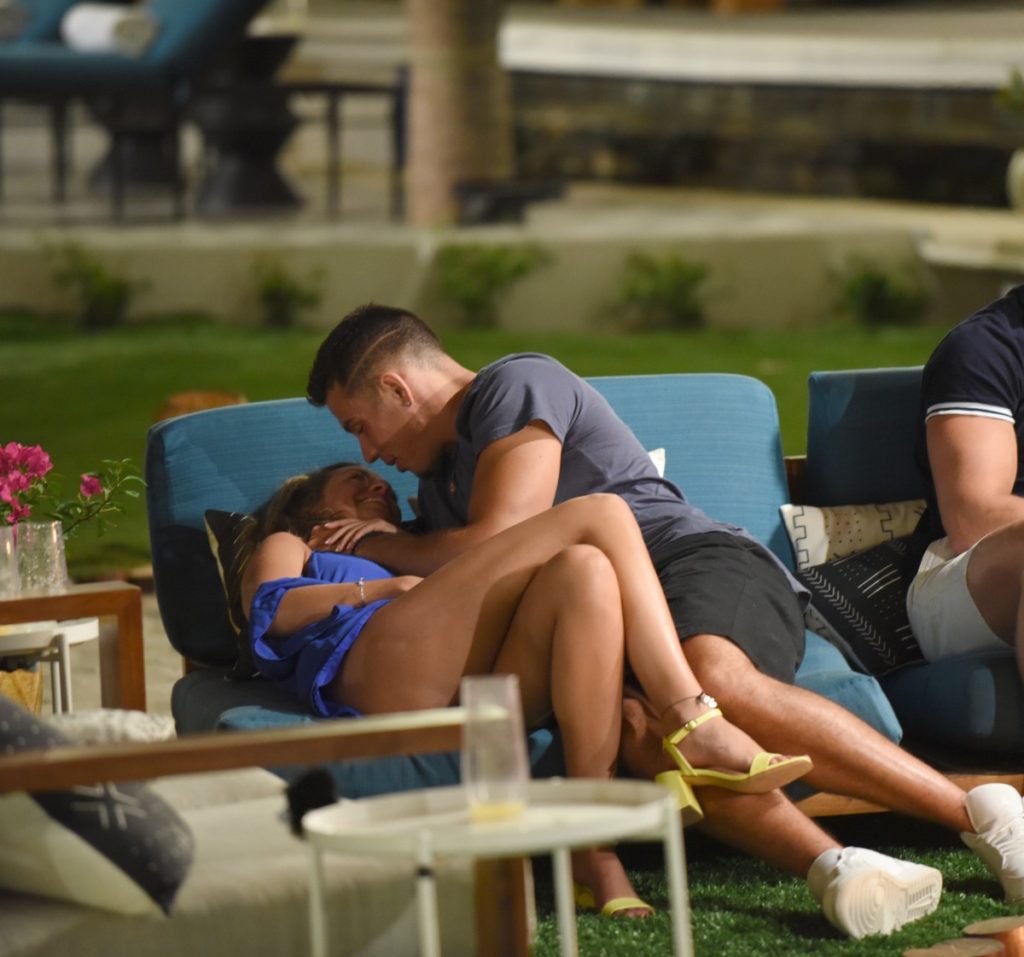 On the season finale, we saw Tyler come back into Paradise hand in hand with Shailee. Does this mean they are officially together?
After filming ended, Tyler and Shailee went back home to Chicago. "We're working on our relationship, taking it slow and steady," he tells Feeling the Vibe.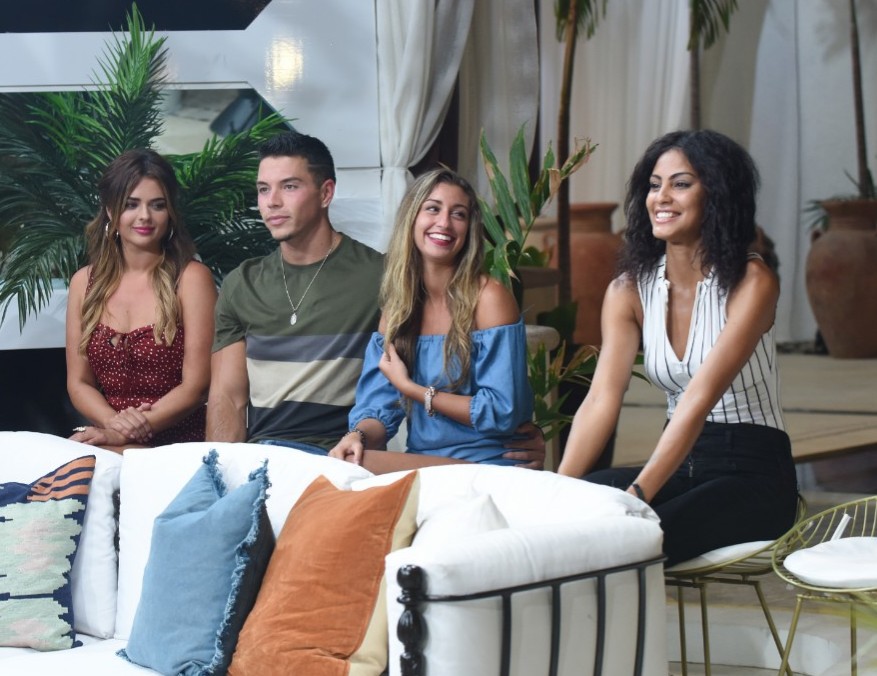 In case you missed it, Shailee was broken hearted when she entered Paradise Hotel to learn that Tyler made a real connection with Rosanna. She was so upset that she packed her bags, ready to leave and go home the same day she got there.
After some convincing from Mariaelena, Shailee decided to stay and work on things with her ex-boyfriend. After a few days in Paradise, Shailee came clean with a big secret she was holding too. She confessed to Tyler how she was at fault too because she "did the same thing" with another guy. "Two wrongs don't make a right, I would be lying if I said it didn't hurt," Tyler responded about the situation.
Now that everyone is back home in Chicago and digitally connected again, there has been some Instagram activity from the couple. "Hotties," Shailee comments on a photo of Tyler and Bobby. Tyler dropped a heart eyed emoji on one of Shailee's recent photos. Looks like they are rekindling that flame!
However, Tyler and Shailee aren't the only ones from "Paradise Hotel" who are still together after filming ended. David and Kendall who also had a very strong connection throughout the entire competition took that relationship back home.
Tweet us and let us know who you think Tyler should be dating – Rosanna or Shailee?
MORE ON PARADISE HOTEL
Bobby Ray & Tyler Reveal Who They Would Choose on 'Paradise Hotel' If They Did It All Over Again – Exclusive Interview!
Favorites with Bobby Ray and Tyler from 'Paradise Hotel' – Exclusive!
Are David & Kendall From 'Paradise Hotel' Still Together?
Bobby Ray from 'Paradise Hotel' Talks About Relationship with Tatum After Explosive Finale
Tatum Confesses To Bobby Ray About Her Fling with Carlos in 'Paradise Hotel' Season Finale -Spoiler
Rosanna Feels She Was Betrayed by Tyler and Carlos on 'Paradise Hotel' Courtney Rose is an Entertainment Writer at Feeling the Vibe Magazine based in New York. Pop culture and rom-com obsessed. Studied Journalism and is up to date on all the latest entertainment news. For tips or comments, email me at Courtney@feelingthevibe.com