Kaitlin Reagan is the 21-year old spunky Brooklyn native who certainly captured America's attention with her tell it like it is and no nonsense attitude.
While making her grand entrance into Paradise, her very first night was filled with drama as she got caught in the middle of a fight between one of the strongest couples on the show. Kaitlin is spilling all the details about what really went down that night and why she recognized Tyler when she was voted into the house.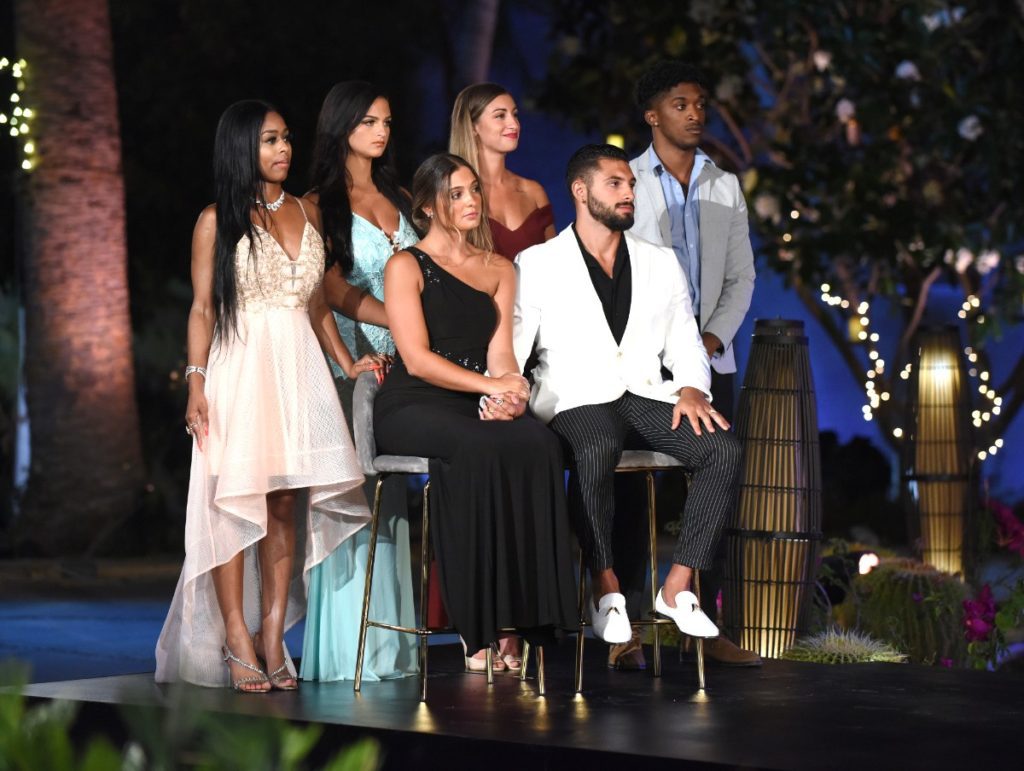 ---
Kaitlin also didn't hold back when talking about her partner, Carlos who she made it to the final rounds with. Do they still talk? Does she have feelings for him? Oh, and host Kristin Cavallari dropped a really nice comment about our girl. What did she say?
All that and more in our Q&A below!
Kaitlin Reagan Spills All on 'Paradise Hotel'
We heard you're from Brooklyn, are you born and raised here? What do you love about Brooklyn?
I am born and raised in Brooklyn. Brooklyn is one of the best places to be, teaches you how to be tough and strong.. also quick and sharp. Most importantly, I live closest to one of the best cities in the world. Also, Brooklyn appreciates The Italian life style better than any other place in this country.
It was mentioned on the show that you are a big fan of staying fit. What do you do to stay in shape?
I go to the gym 6 times a week, also love to do cross fit. I train my girls all the time.
If you were on 'Paradise Hotel' from the beginning and could choose any of the guys to partner with, who would you choose?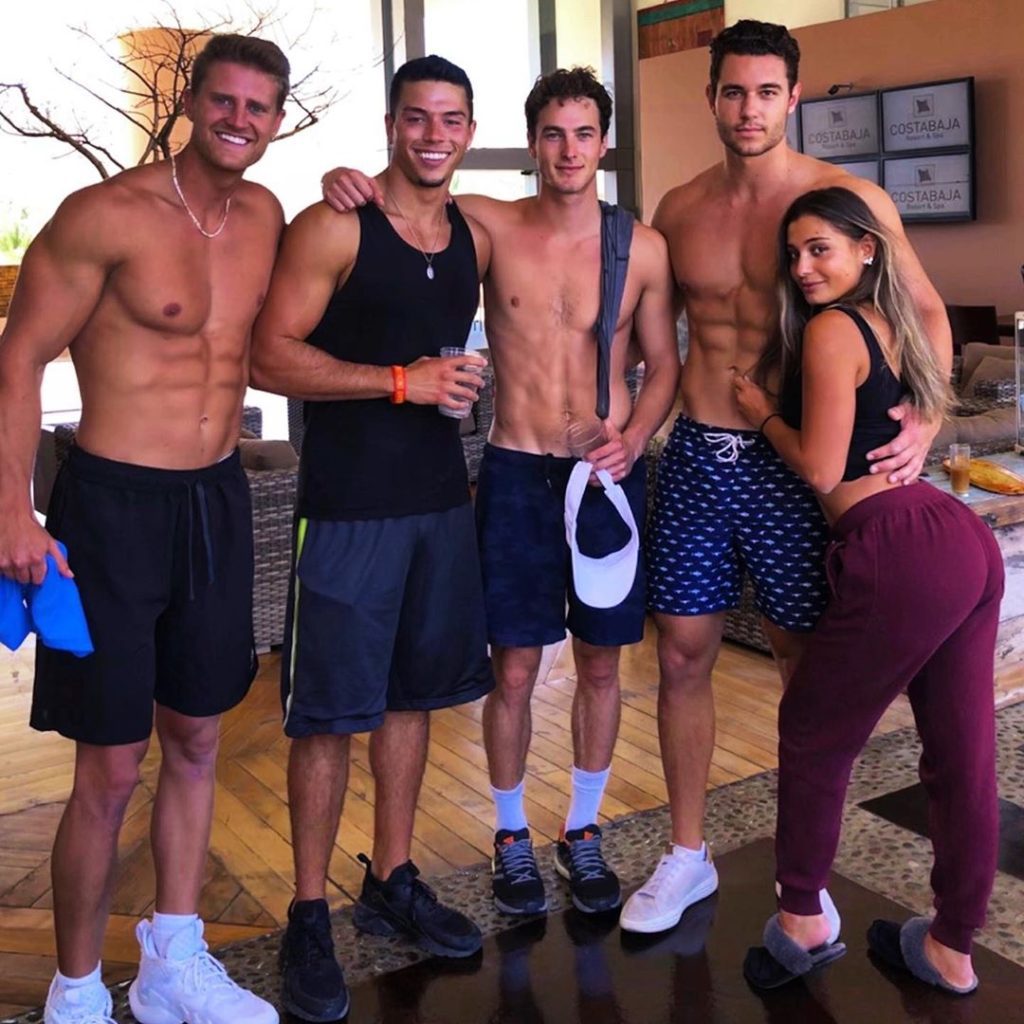 ---
Tyler. Him and I both made it clear that if I started on the show from the beginning, we would of both wanted to kill this show with each other. We had multiple conversations about it.
You were in the middle of quite the blow-up between Tyler and Rosanna. Was that fight as intense as it seemed or were there parts that we didn't see?
The fight was actually more intense then what was shown. I was screaming back at her while she was acting crazy. I understood she was drunk, but it just showed how she really felt towards Tyler sober. If he made her feel like he liked her that much, she wouldn't of acted like that, so obviously they were missing a spark.
What was Kristin Cavallari like? It looks like you two got along pretty well, would that be accurate?
We got along amazing, she actually told me I was one of her favorites on the show which Carlos heard her say as well to me.
Did Kristin share any opinions on the whole situation or on any of the couples?
She knew which couples were fake, she and I would laugh about it low key.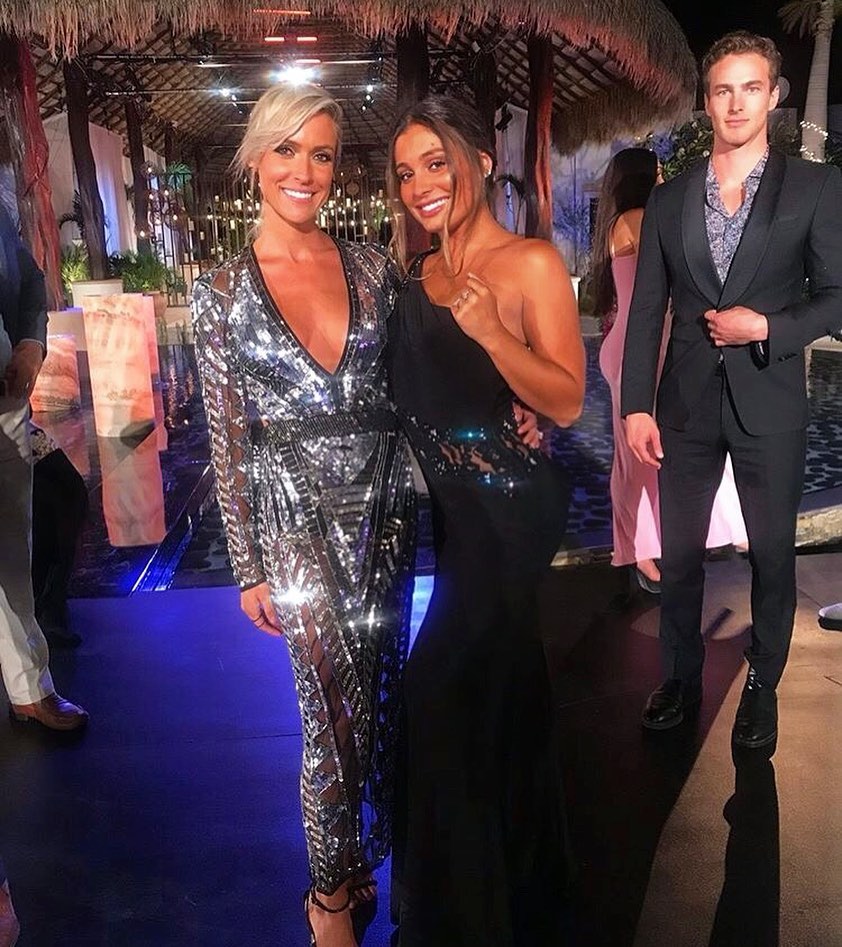 ---
On the show, you said you were interested in Tyler from the start. What was it about him that caught your eye?
He's good looking, and has a good personality. We were also on the same flight to Mexico together, so we recognized each other right away when I walked into the hotel.
Describe these guys in 3 words:
Tyler – observant, clever, mush
Bobby– honest, hilarious, caring
Carlos – kind hearted, loving, handsome
Jair– trust worthy, truthful, loving
It looks like feelings are mutual between Tyler and Kaitlin. He also told us he would have gone with Kaitlin if he did the show all over again. Do you think they would have been a good match? Sound off on Instagram!
MORE ON PARADISE HOTEL
Kaitlin from 'Paradise Hotel' Reveals Her Feelings About Carlos After Season Finale
Bobby Ray & Tyler Reveal Who They Would Choose on 'Paradise Hotel' If They Did It All Over Again – Exclusive Interview!
David & Kendall Answer "Are You Officially Together?" at the Beach After 'Paradise Hotel' Season Finale
Bobby Ray from 'Paradise Hotel' Talks About Relationship with Tatum After Explosive Finale Courtney Rose is an Entertainment Writer at Feeling the Vibe Magazine based in New York. Pop culture and rom-com obsessed. Studied Journalism and is up to date on all the latest entertainment news. For tips or comments, email me at Courtney@feelingthevibe.com