It's no doubt that Carlos was one of the most controversial contestants on 'Paradise Hotel.' With his "player" vibe, Papi Sazon was in for a wild ride at Paradise.
He was in the midst of a lot of the drama that went down in Mexico. When Tyler's ex girlfriend Shailee joined the cast, it put him in a love triangle with Rosanna. In hopes to save Ro, Tyler went to his buddy Carlos to ask him if he'd choose her in the elimination ceremony. He reassured him he would definitely pick her, but ended up going with Kaitlin instead. What was that about and why did it happen?
"Well, it was part of Kaitlin and I's plan to lure Rosanna in to standing behind me so we could send her home. I wanted to prove to Kaitlin I was trustworthy and a good partner going forward no matter what was being said about me!" he reveals.
What Went Wrong with Mariaelena
For a number of rounds, Carlos was paired up with model, Mariaelena. At first the couple got along pretty well. They had their first date under the stars and even shared a kiss. Things went south pretty quickly between the two though. Why didn't it work out? Get all of that and more straight from Carlos, keep reading below!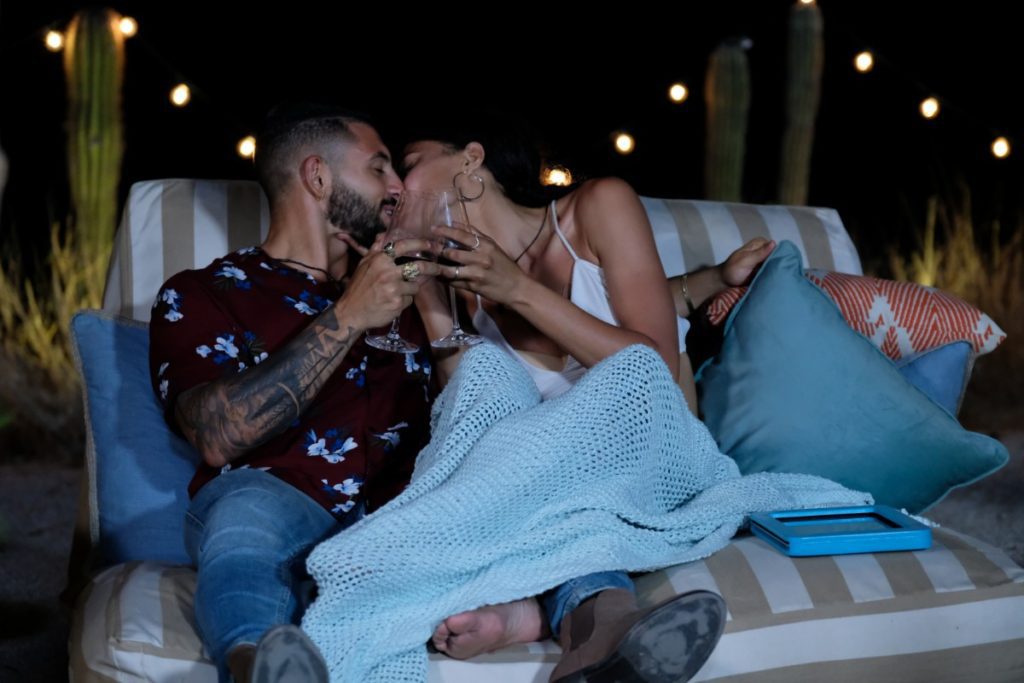 We saw your partnership with Mariaelena fall apart. What do you think happened there?
A: Honestly, Mariaelena wasn't my type and with me being only 5'9″ and a quarter I wasn't her type either! Maríaelena is a beautiful professional model at 5'11," so it was going to take a lot of work to really be able to take our relationship to the next level. I tried my best to make it work but after several disrespectful altercations with one another and sleeping by myself in the game room of the hotel then I knew it was time for a change.
If you could choose a partner from the very start, who would it be?
A: If I could choose a partner from the very start, I would have chosen to stay with Deiondra especially because of everything that went down with Maríaelena and I would've kept my promise to Deiondra.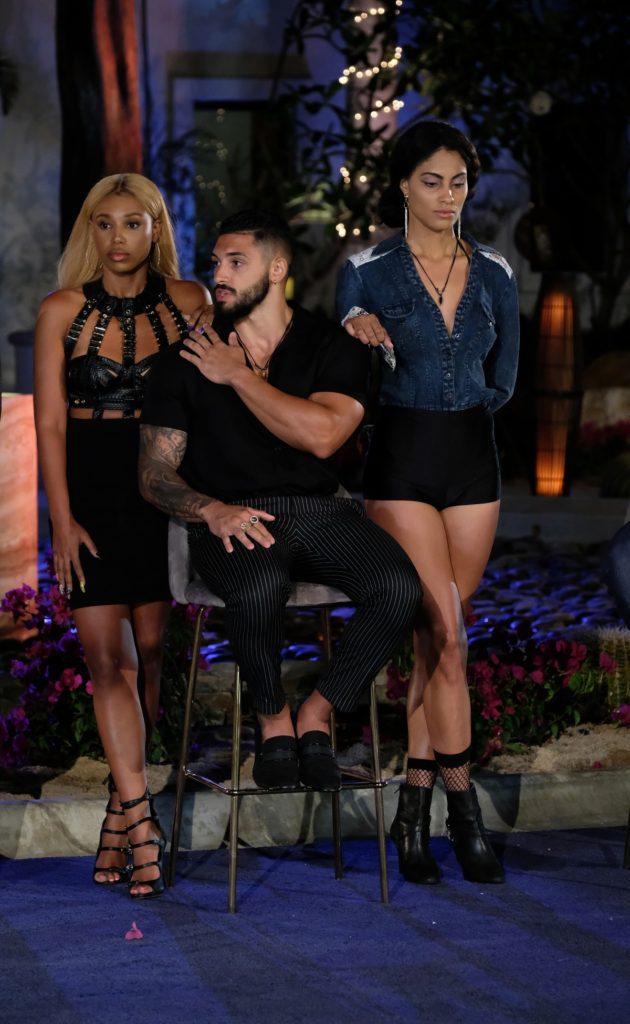 ---
[bctt tweet="So naturally, they portrayed me as a player, which I am – Papi Sazon"]
What you didn't get to see on the show was the real reason why these contestants were on the show. Carlos divludges the driving factor to win the $250K prize, that Bobby Ray ultimately won. Also, Kaitlin may have appeared to be the one voted in the house but not everything is as it seems on TV.
What was it about Kaitlin that drew you in?
A: Kaitlin is a fierce competitor and she opened up to me about her family during our beach date. I also wanted to win the money for my parents thus I knew we were a good match and honestly I went behind every single guy's back to get Kaitlin into the hotel! Every guy voted for Jamie during the live event and since I was the speaker I just blurted Kaitlin's name out because I felt that was the best move for me!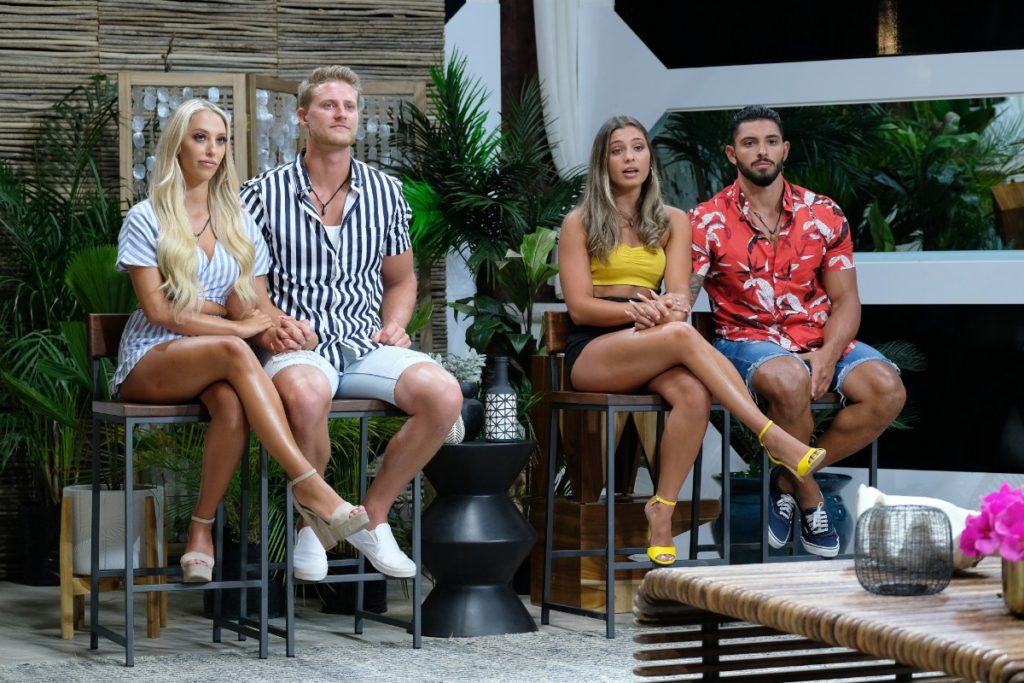 ---
Another controversial moment in the show was when Tatum strayed from her partner Bobby Ray as Carlos lured her into his web. When Tatum saw that he wasn't going to be true to her, she realized her mistake and confessed everything to Bobby. Papi Sazon breaks his silence on his motive for stealing Tatum away.
Why did you kiss Tatum?
A: I kissed Tatum because, I knew she was attracted to me. Kaitlin and I felt that Tatum and Bobby's relationship was fragile and thus Kaitlin told me I should string her along so we could really find out. I got a little carried away because Tatum is an attractive girl so I pulled a robbery on my boy Bobby Ray ?
How would you describe your relationship with Kaitlin now after the show ended?
A: Kaitlin blames me for the fact that we lost. It's okay, I don't hold anything against her but I also know that without me Kaitlin would of been in Jamie's position coming into the hotel much later because everyone voted for Jamie during her live event. So in reality I don't regret anything. I did what I had to do to win.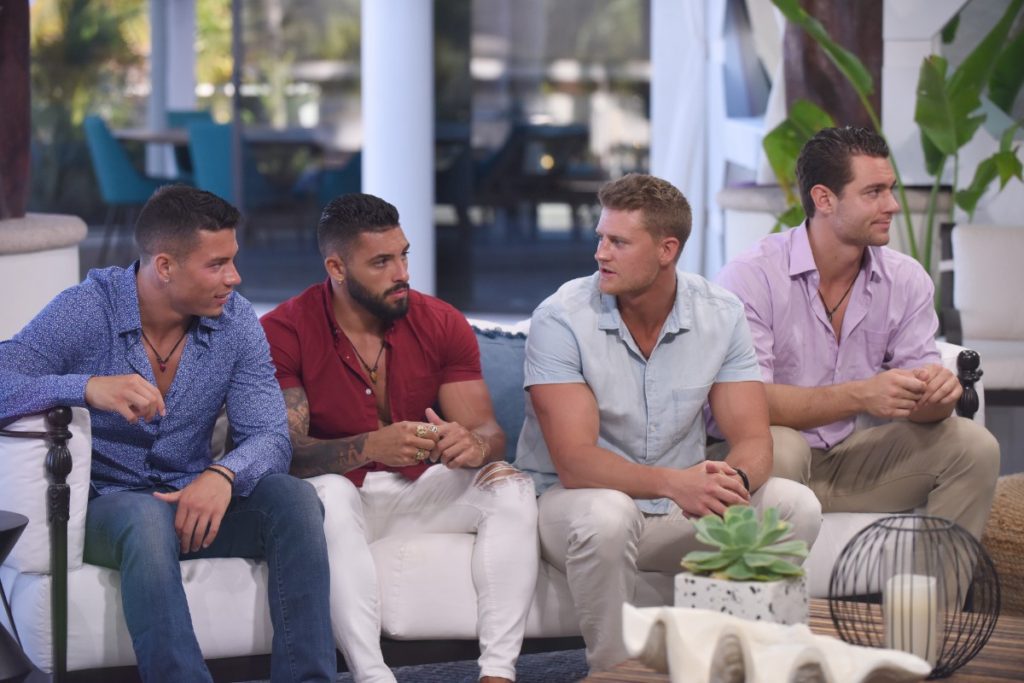 Do you stay in touch with any of your Paradise Hotel cast mates?
A: We all have a big group chat and it's awesome because we're all like minded individuals / young hustlers!
Do you think you were fairly represented on the show?
A: I'm the type of guy that brings the energy, I like to have fun. I was being myself on the show but I was doing it at 1000 miles per hour! So naturally they portrayed me as a player… which I am ?
Carlos may be a self proclaimed player, but Kaitlin told Feeling the Vibe exclusively that she feels Papi Sazon isn't a player, but really one of the most kind hearted guys she has known.
MORE ON PARADISE HOTEL
Kaitlin and Tyler Already Knew Each Other Before Entering 'Paradise Hotel?'
Kaitlin from 'Paradise Hotel' Reveals Her Feelings About Carlos After Season Finale
Bobby Ray & Tyler Reveal Who They Would Choose on 'Paradise Hotel' If They Did It All Over Again – Exclusive Interview!
David & Kendall Answer "Are You Officially Together?" at the Beach After 'Paradise Hotel' Season Finale Courtney Rose is an Entertainment Writer at Feeling the Vibe Magazine based in New York. Pop culture and rom-com obsessed. Studied Journalism and is up to date on all the latest entertainment news. For tips or comments, email me at Courtney@feelingthevibe.com