The bromance of 'Paradise Hotel' is real and still going strong!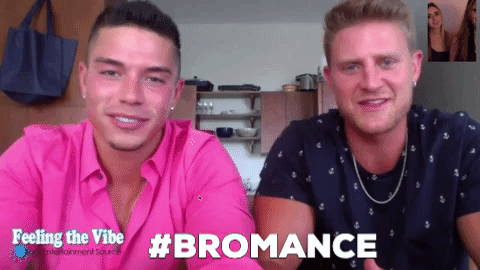 To Share on Social Media: Right Click & Save the Image Above
We are talking about the bond and friendship between 'Paradise Hotel' contestants Tyler Berta and Bobby Ray. These guys are totally cool, even off camera. It was no surprise that Tyler stood behind his buddy Bobby in the season finale, which he ultimately ended up winning. Bobby Ray took home the $200K prize that everyone was vying for. This left his partner Tatum empty handed, but there aren't any hard feelings there.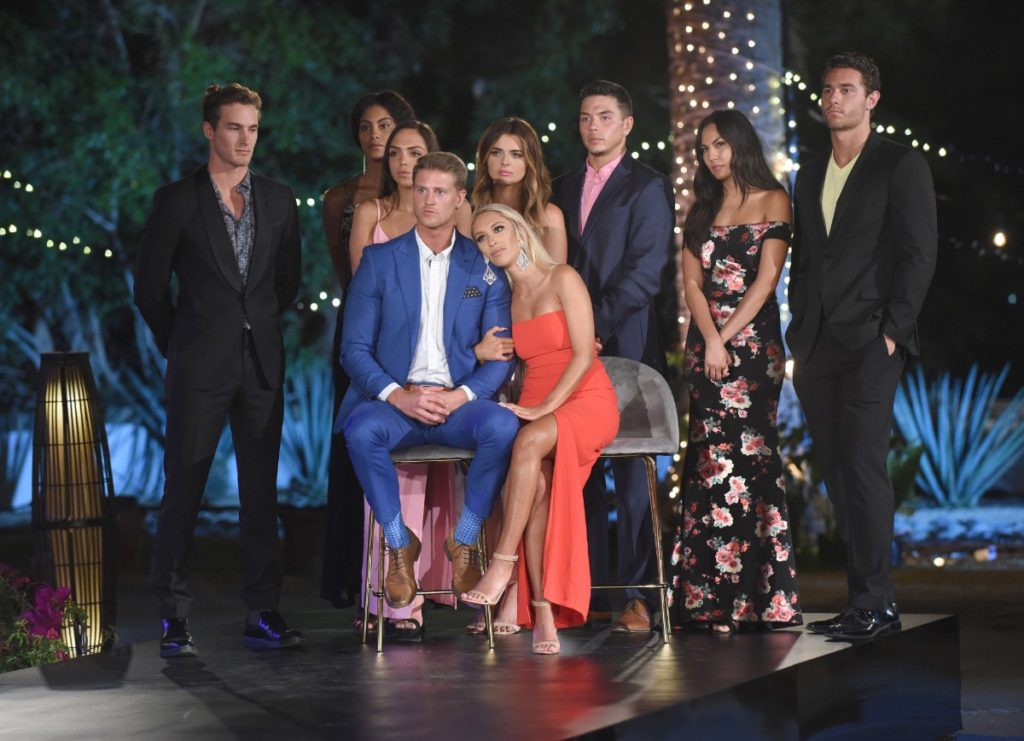 ---
Bobby and Tyler spoke exclusively to Feeling the Vibe dishing on 'Paradise Hotel,' who they would have chosen to room with if they could do it all over again, who they plan to stay in touch with, and the one thing 'Paradise Hotel' made them sick of. Read all that and more below:
THIS OR THAT
Are you an unread text or "all caught up" kind of person when it comes to messages on your phone?
Bobby Ray: I'm OCD about it a little…I can't stand having a bunch of unread messages.
Tyler: Yeah, I don't get it either…so I'd have to say all caught up as well.
Beach or camping?
Bobby Ray: Beach.
Tyler: Beach.
Do you make the first move, or does she?
Bobby Ray: In real life, I'm most likely going to make it.
Tyler: More times than not, I'm making the first move.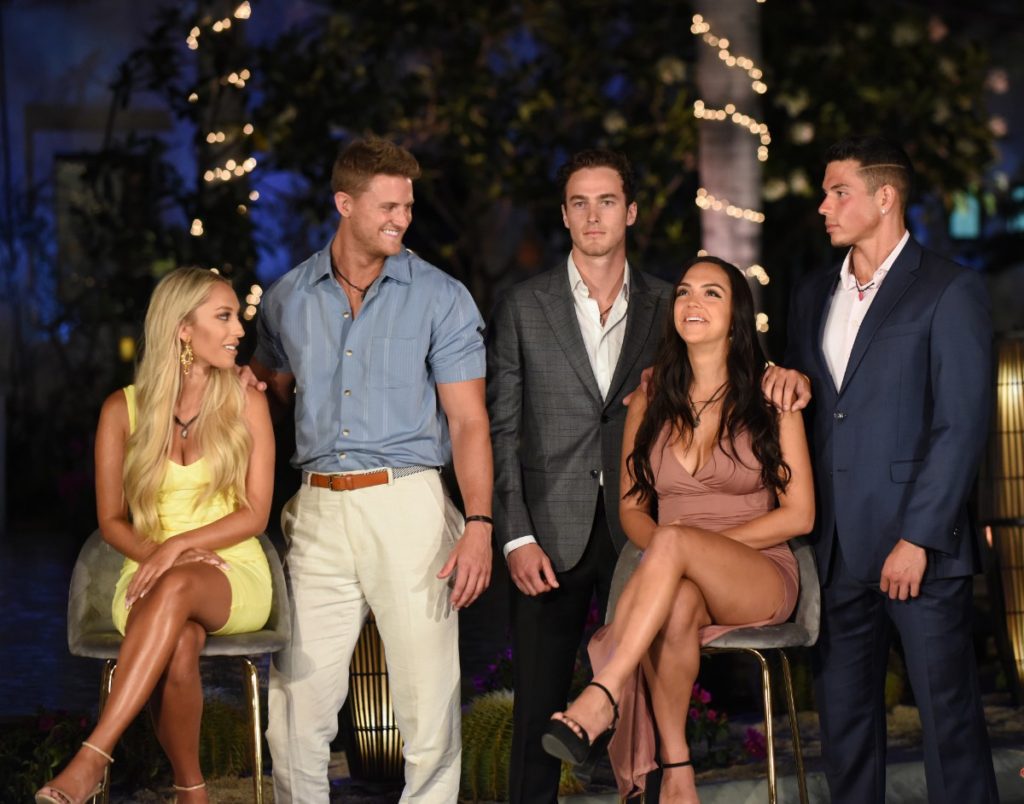 Chocolate or vanilla?
Bobby Ray: Ice cream? Vanilla. Dessert? Chocolate.
Tyler: Chocolate, I'm going to have to go with chocolate ice cream.
Call or text your friends?
Bobby Ray: Realistically text. You can cover so much ground…but I also like conversations, it goes both ways. I don't shut up.
Tyler: I'm going to go with Facetime. I mean I text, but I usually just hop on the Facetime to chat with my buddies.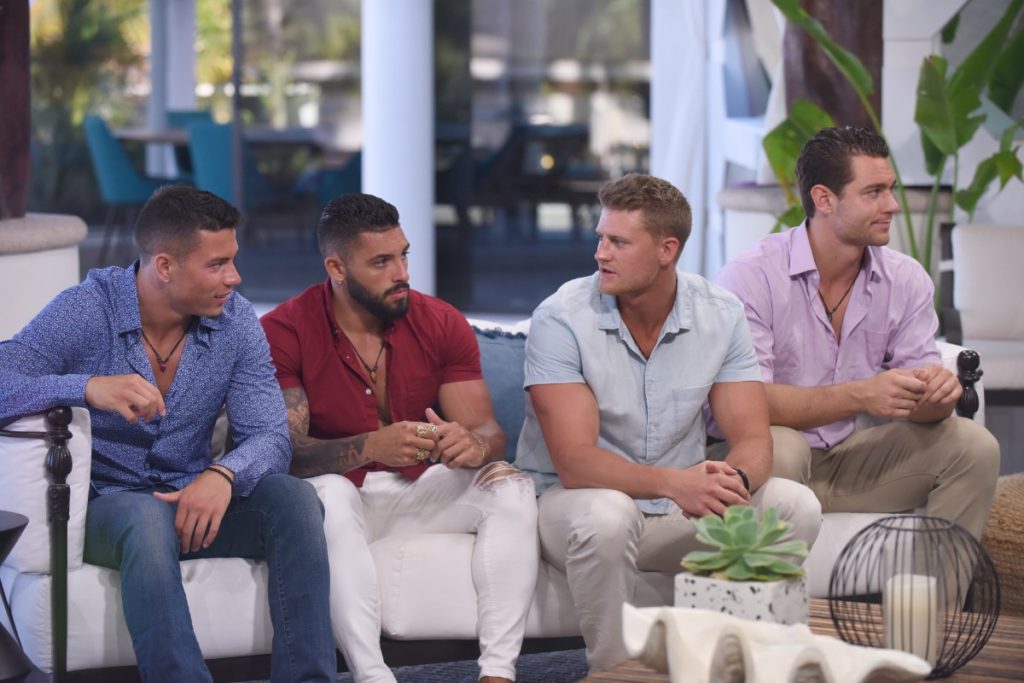 ---
Italian or Mexican food?
Tyler: Obviously, I like both, but I tend not to eat a whole lot of pasta, so I'm going to have to go with Mexican. Even though I don't really want to eat another quesadilla or fajita for a few years after Paradise Hotel, I'm still going to go with Mexican.
Bobby Ray: I lean more towards Italian, just for the fact that, like he said, we ate a lot of Mexican food on Paradise Hotel for like 8 weeks straight. Having said that, Chinese, Mexican, and Italian are my 3 favorite 'genres' of food.
---
Of the cast from 'Paradise Hotel,' Who Was…
Funniest?
Bobby Ray: I'm going to have to say us. Look, there were hours and hours of footage…we spent 8 hours a day together cracking jokes, talking about nonsense, and having a great time.
Biggest risk taker?
Bobby Ray: Nicole Jet life! There's absolutely no doubt she would do anything she wanted to, even with her 36-hour stint on 'Paradise Hotel.'
Tyler: Kaitlin was the biggest risk taker, you know she came in the door and didn't waste any time. She was very honest, open, willing, and bold. She's a very strong woman.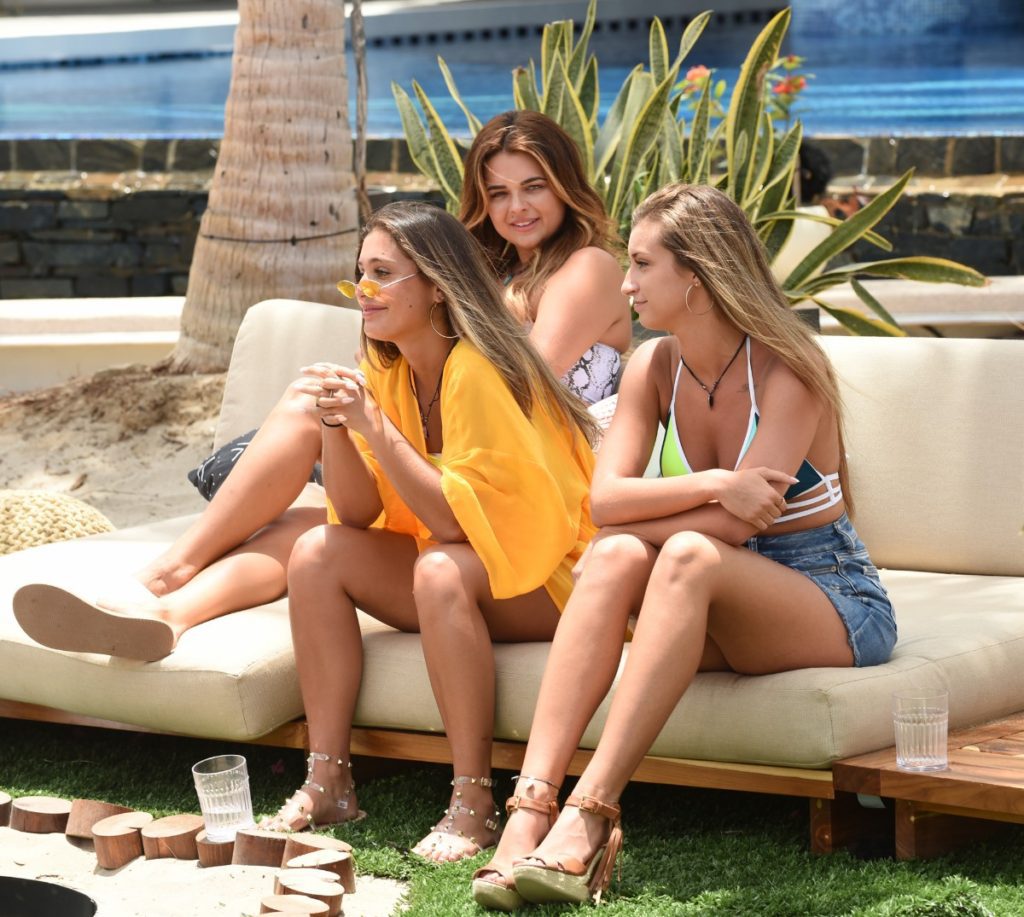 ---
Most laid back?
Tyler: Kyle. Jared was right up there as well.
Most shy?
Tyler: Kendall.
Bobby Ray: Yeah, you're right. She's a sweetheart, but out of everyone, Kendall.
---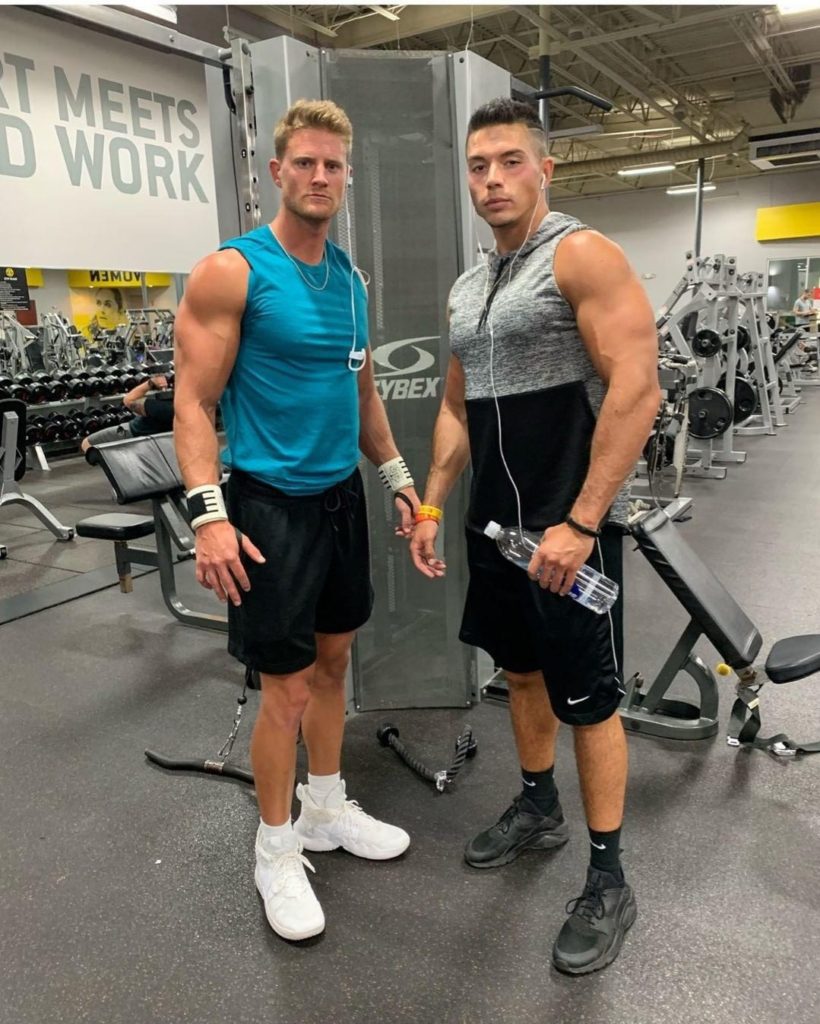 ---
NEVER HAVE I EVER…
Looked through someone's phone without permission?
Bobby Ray: I have.
Tyler: I have, guilty. Guilty as charged!
Broken a bone?
Bobby Ray: I have broken a few bones.
Tyler: Never.
Been so burnt you couldn't wear a shirt?
Bobby Ray: Never and I think it's because my pain tolerance is high…it wasn't horrible.
Tyler: I'm going to say never, on PH we found spots away from the sun, so that was good.
Walked out on a movie because it was that bad?
Bobby Ray: YES, multiple times. If you think about it, that walk out of the theater feels so powerful.
---
Q&A with Bobby & Tyler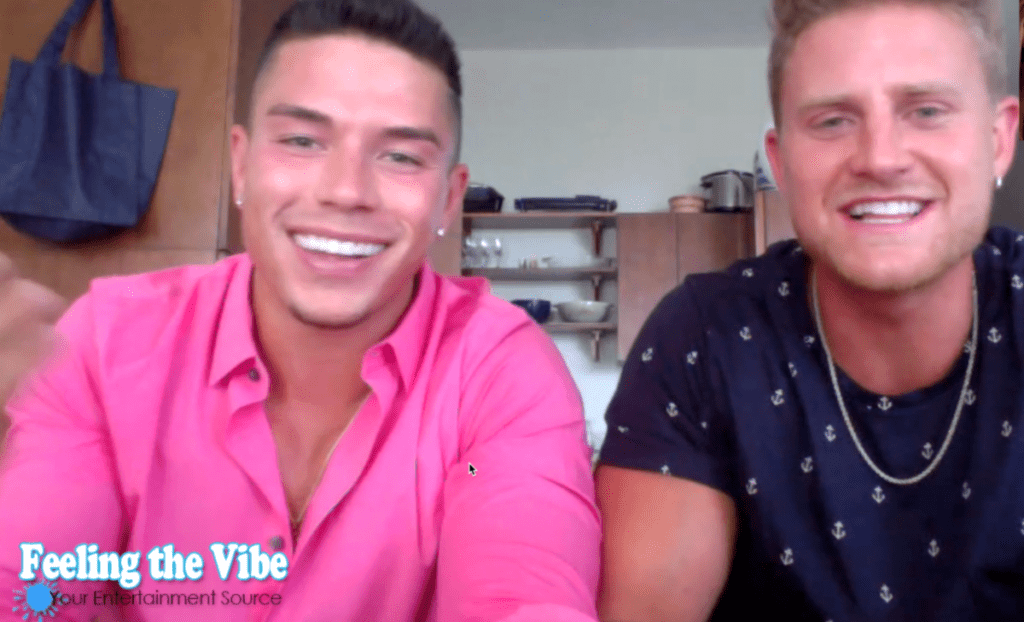 ---
Do you plan to stay in touch with the cast from Paradise Hotel?
Bobby Ray: I plan on staying in touch with several of the cast members from PH. We're all a tight knit group…big time connections for sure. We have a group chat.
Tyler: Yeah, I love all those guys.
If you were asked to do it all over again, would you go on Paradise Hotel?
Bobby Ray: 110%.
Tyler: Oh yeah, of course.
It's day one of Paradise Hotel and you get to choose your partner. Who do you pick?
Bobby Ray: Him [pointing to Tyler]. Yeah. I mean can you imagine us against the competition? We would've gotten to the $250,000 for sure.
Tyler: I'd go with Kaitlin.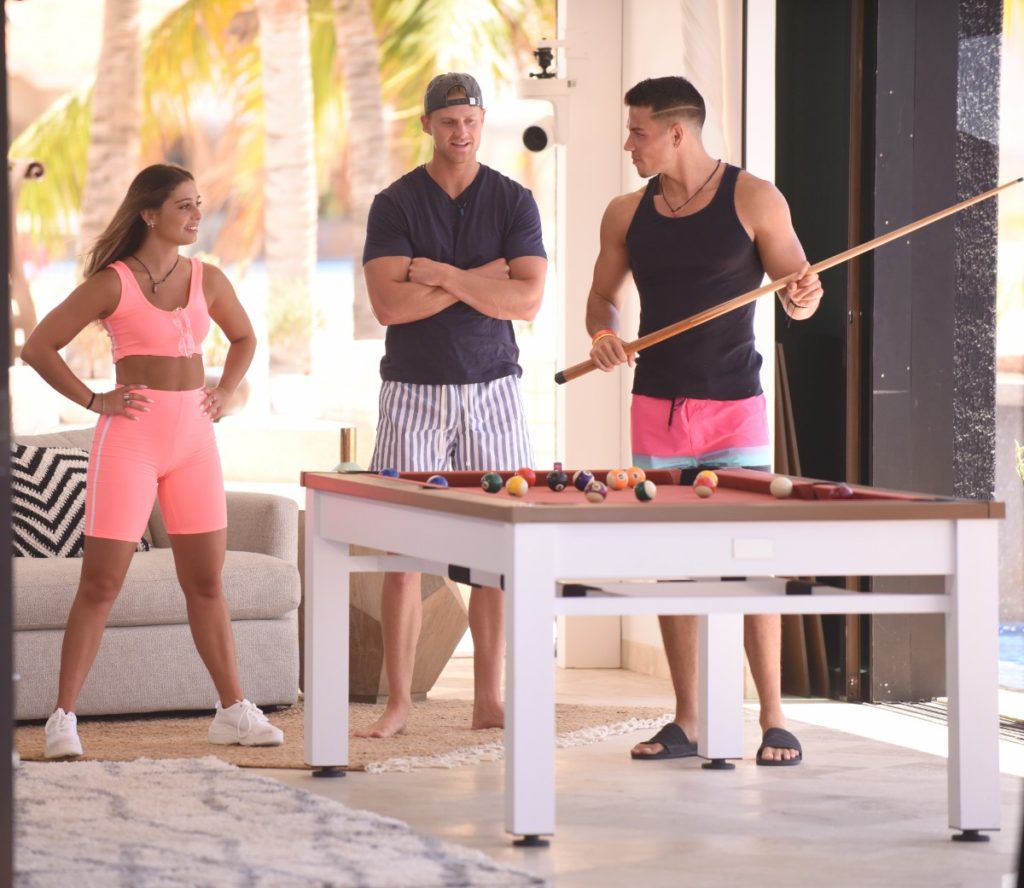 How did you get chosen for the show?
Tyler: I was contacted through Instagram.
Bobby Ray: They found me at Walmart. (laughs)
Biggest vice?
Bobby Ray: I lick my lips a lot I've noticed after watching the show…I don't like that at all.
Biggest turn off in a girl?
Tyler: My biggest turn off is when a girl can't handle her liquor. I understand we all have those nights, but if it becomes a habit, not attractive. I also don't like when they're not motivated nor independent.
Bobby Ray: No sense of humor. If there's no humor, then pack your bags!
Biggest turn on?
Bobby Ray: Athleticism. I need an athlete.
Tyler: Independence for sure.
Tyler, did you have any idea that Shailee would be entering PH?
I had a slight idea, I didn't know for 100% sure, but I had a slight idea. Everything was 100% genuine the entire time.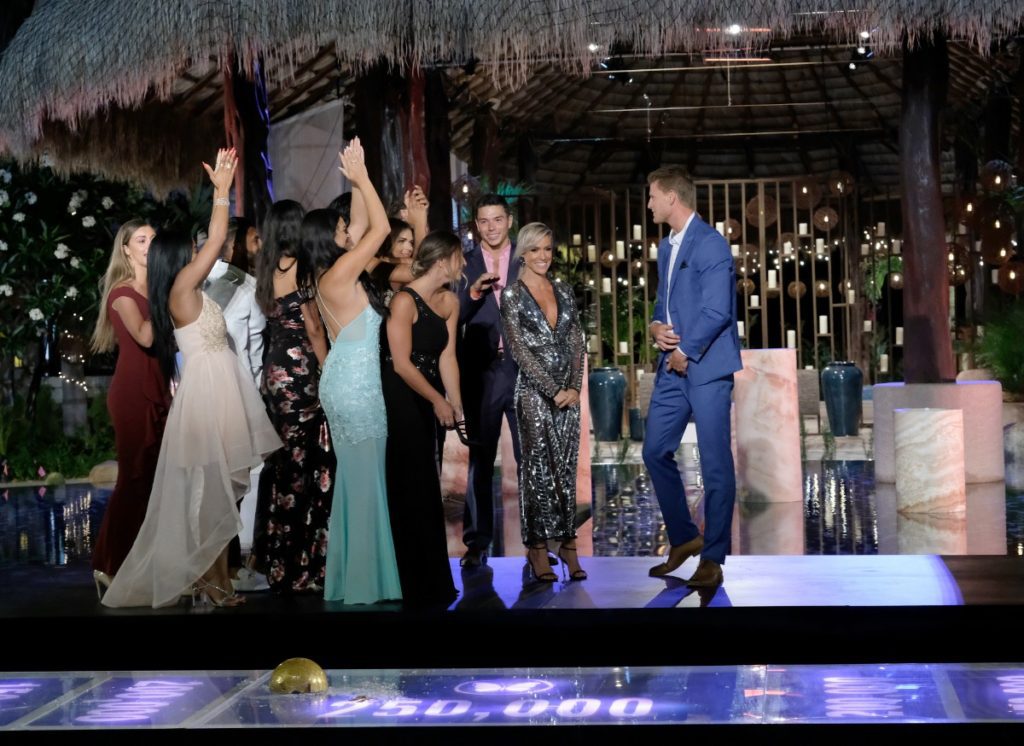 ---
Bobby Ray, what are you going to do with the $200K?
You know I honestly don't know. I'm not sure yet. I'm going to try to be smart…use it as kind of a token of freedom and hopefully find something else like this in the future. I won't have to work a 9-5 anytime soon.
Nationality?
Tyler: This is one of the most popular questions I'm asked when I'm out. Mainly Slovak. Eastern Europe.
Bobby Ray: I am German and Czech mostly.
What music is on your playlist?
Tyler: Lots of Drake, lots of J Cole.
Bobby Ray: Beethoven. I like Breaking Benjamin too.
---
The guys also played a fun round of "favorites" with us. See what they said, plus watch Bobby imitate Tyler and vice versa. Are they spot on?
We know you're also wondering about the relationships they made on the FOX dating show. Bobby spilled his feelings on Tatum after filming ended and Tyler gave an update on his relationship with his girlfriend of over one year, Shailee.
We want to hear from you! Follow us on Instagram and let us know if you want more of Bobby and Tyler!
Did 'Paradise Hotel deserve more than 7 episodes?
SOUND OFF in the comment box below to tell FOX how you feel!
MORE ON PARADISE HOTEL
David & Kendall Answer "Are You Officially Together?" at the Beach After 'Paradise Hotel' Season Finale
Favorites with Bobby Ray and Tyler from 'Paradise Hotel' – Exclusive!
Bobby Ray from 'Paradise Hotel' Talks About Relationship with Tatum After Explosive Finale
Are Tyler & Shailee from 'Paradise Hotel' Still Together?
Diana is the co-editor-in-chief of Feeling the Vibe.  She loves pop culture and is always up to date on the latest news.  If you have any tips or comments, email diana@feelingthevibe.com.