Meet Kendall and David..the couple who made one of the most genuine connections on FOX's 'Paradise Hotel.'
After Kristin Cavallari entered Paradise just as the entire cast sat down to dinner, everyone knew she was about to drop a bomb. She told the remaining contestants that it was time to vote one couple out of Paradise. Since this show wasn't just about romance, everyone knew they had to vote out the couple who was the biggest threat.
That couple was David and Kendall. Since that moment, they had been flying well under the radar, getting through week after week by sticking together. Kendall who seemed quite cool and calm the whole way through, broke down in tears when they were eliminated. She needed some alone time to collect her thoughts and went back to her room she shared with David.
David followed after her, finding Kendall crying in the suite's bathroom. All the viewers melted when they saw how he consoled her and said, "I already won the prize, no amount of money could compare." We could tell these two were tightly bonded and shared a special connection.
After leaving Mexico where Paradise Hotel was filmed, did the connection continue or break apart? Feeling the Vibe previously reported that the pair appeared to still be together following the finale.
Kendall and David Hit the Beach
In an Instagram Live recorded yesterday, it's a beautiful sunny day at Hermosa Beach in California where the couple sat down to talk to their fans. Everyone was asking, "are you officially together?"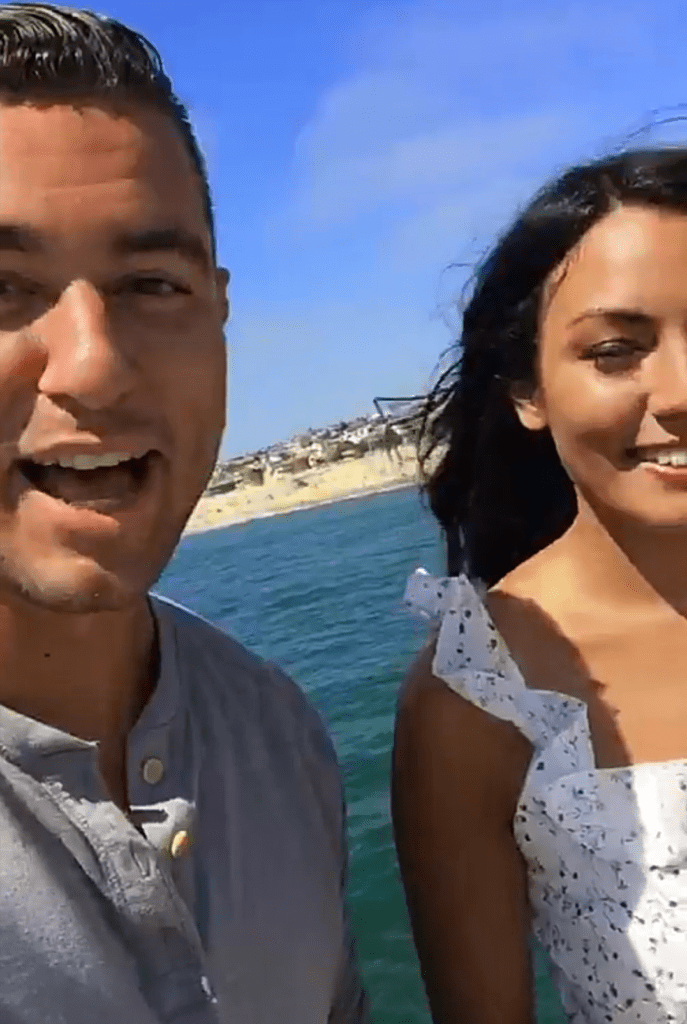 Kendall responded that she and "David are continuing to get to know each other outside of the show." They both appeared happy and in good spirits. In our opinion, it looks like this relationship is growing and bigger than any reality TV show.
Time for Brunch!
In a photo posted earlier in the day, Kendall shared an image of David (who has a new fresh haircut) sitting across from her at brunch at Hook & Plow on the California beach.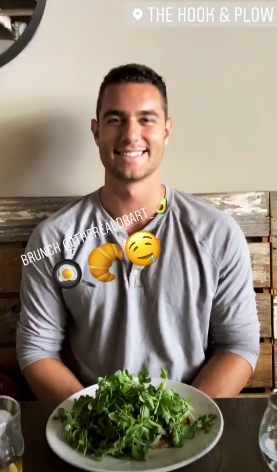 David and Kendall aren't the only ones from 'Paradise Hotel' who are still together following the show's finale. Tyler gave us an update on his relationship with Shailee as well as the 'Paradise Hotel' winner, Bobby Ray broke his silence on his feelings towards Tatum.
MORE ON PARADISE HOTEL
Kaitlin and Tyler Already Knew Each Other Before Entering 'Paradise Hotel?'
Bobby Ray & Tyler Reveal Who They Would Choose on 'Paradise Hotel' If They Did It All Over Again – Exclusive Interview!
Bobby Ray and Tyler After 'Paradise Hotel' – Exclusive Video!
Bobby Ray from 'Paradise Hotel' Talks About Relationship with Tatum After Explosive Finale
Are Tyler & Shailee from 'Paradise Hotel' Still Together? Courtney Rose is an Entertainment Writer at Feeling the Vibe Magazine based in New York. Pop culture and rom-com obsessed. Studied Journalism and is up to date on all the latest entertainment news. For tips or comments, email me at Courtney@feelingthevibe.com