The 'Paradise Hotel' season finale is airing on FOX Thursday evening and they sure are delivering the love and the drama.
While the last four remaining couples were having a nice relaxing dinner on the beach, host Kristin Cavallari walked into Paradise to drop another bomb. What was it? All the couples got to vote out one couple they thought was the biggest threat.
Each remaining contestant walked up to the box to submit their vote. Kristin revealed the results, which caused many tears among the cast mates.
Who Did the Cast Eliminate?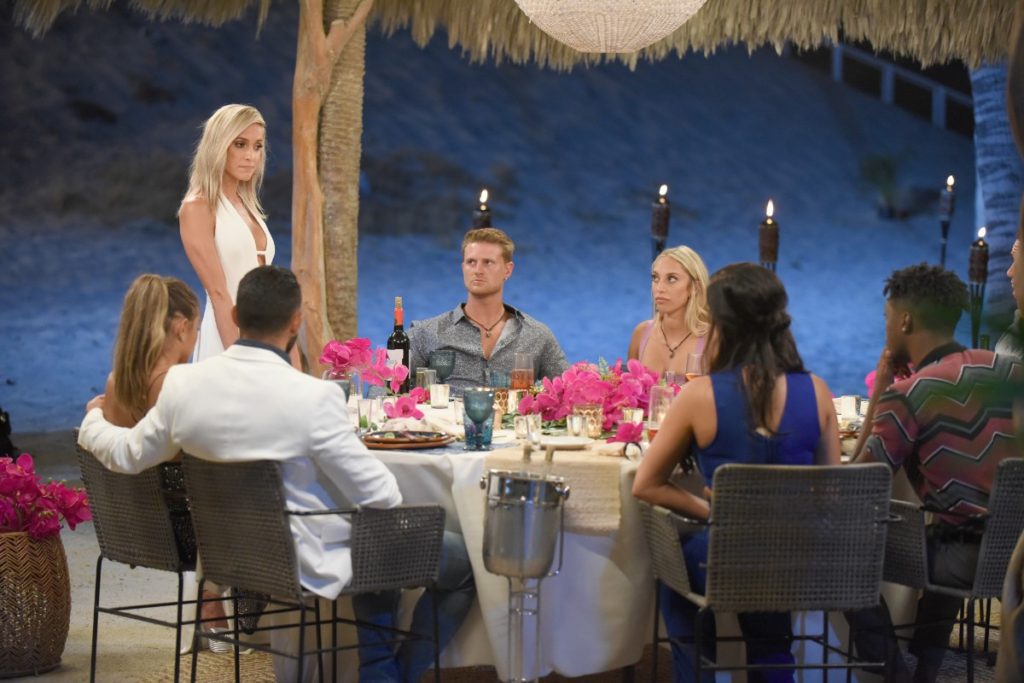 The biggest threat, the power couple – David and Kendall were voted out by their Paradise Hotel guests. Both of them took it pretty harshly. David even had to run off to find Kendall who was crying in their hotel room bathroom. He held her and told her everything would be alright.
These two showed to really make a genuine connection. David told her that even though he's not leaving with the money, he still won the prize by finding her. They had to immediately pack their bags and leave Paradise.
But the question is…
Are David & Kendall Still Together?
Since 'Paradise Hotel' was airing in real time, it hasn't been that long since taping ended. But we are safe to say that, YES this couple is still together. Look at the cute snap David posted on their trip back to California.
He said, "Mr. and Ms. California on our way back from Paradise !! Can you guess what we're smiling about?"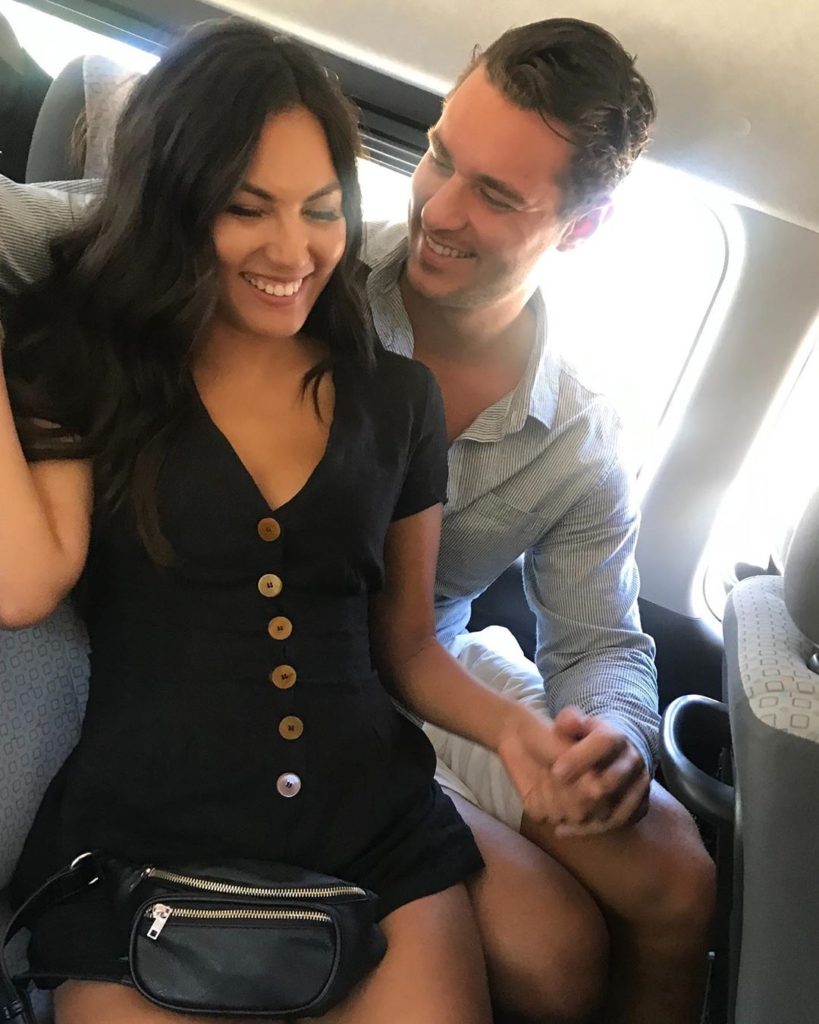 But don't worry, David doesn't hold any bad feelings towards his guys from Paradise Hotel even though they voted him off the show. He posted this shot from Paradise teasing the season finale, asking which one will take home the cash prize.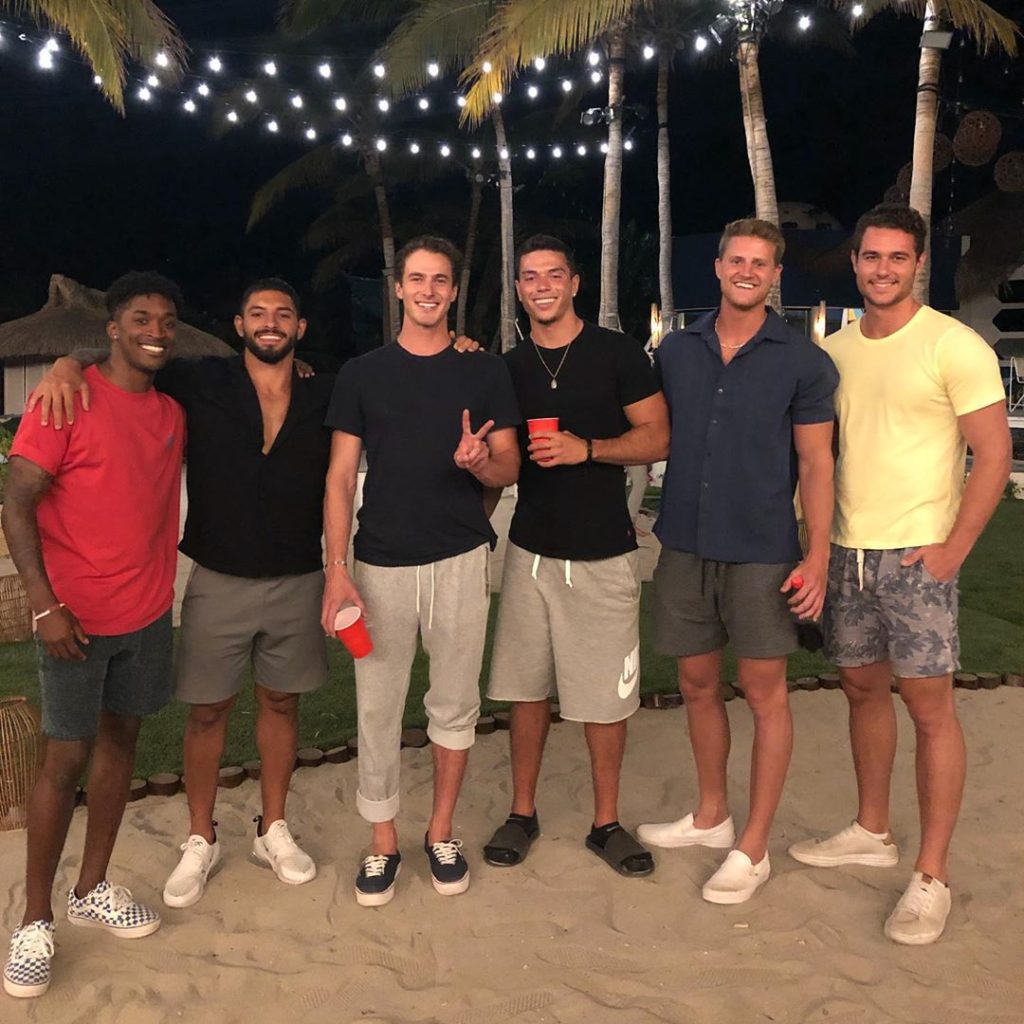 Kendall & David Together for the Season Finale
Lots of your favorite cast members from 'Paradise Hotel' all got together for a wrap party at 825 South Hill DTLA. The cast was posting photos and videos from the big night. David even took a quick shot of he and Kendall in the backseat on the way to the party. These two are so cute!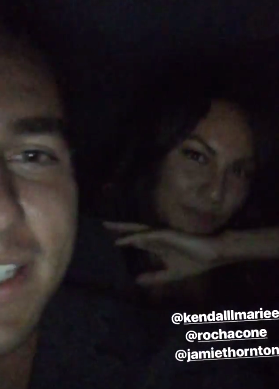 David has definitely posted photos of he and Kendall on his profile as well as stories but we haven't seen these two on Kendall's profile until now. She shared this sweet shot of David kissing her cheek with a question to her followers, "Yay or Nay??"
We just had to add this adorable photo from the wrap party too! Who's cuter David, or the dog??
Who will ultimately take home the $250K prize from 'Paradise Hotel?'
Keep up with David and Kendall on Instagram to follow their love connection.
Paradise Hotel season finale airs on FOX Thursday, June 6th at 8pm EST.
MORE ON PARADISE HOTEL
David Barta from 'Paradise Hotel' Gives Update on Kendall and Life After Reality TV
5 Cute Moments Between David and Kendall from 'Paradise Hotel'
David Talks Kendall, His Faith, and 'Paradise Hotel' Co-Stars – Exclusive!
Everything You Need to Know About Tyler & Shailee from 'Paradise Hotel' – Exclusive!
David & Kendall Answer "Are You Officially Together?" at the Beach After 'Paradise Hotel' Season Finale Courtney Rose is an Entertainment Writer at Feeling the Vibe Magazine based in New York. Pop culture and rom-com obsessed. Studied Journalism and is up to date on all the latest entertainment news. For tips or comments, email me at Courtney@feelingthevibe.com