When Rosanna was sent packing her bags on the 'Paradise Hotel' elimination ceremony, it came as a surprise to everyone.
After a tumultuous week in Paradise, Rosanna and Tyler's strong connection was ultimately put to the test. First, the new girls Kaitlin and Nicole Jet Life entered the house. Then Tyler's ex-girlfriend Shailee joined the group stirring up all sorts of feelings for Tyler, and lastly it was the betrayal by Tyler and Carlos.
It's Time for Plan B
When it became pretty apparent that Shailee would be standing behind Tyler at the elimination ceremony, Rosanna knew she needed to act quickly. In a never before seen clip from 'Paradise Hotel,' you see Tatum talking to her friend Ro about Shailee, telling her that she said she feels safe that she wouldn't be sent home that week.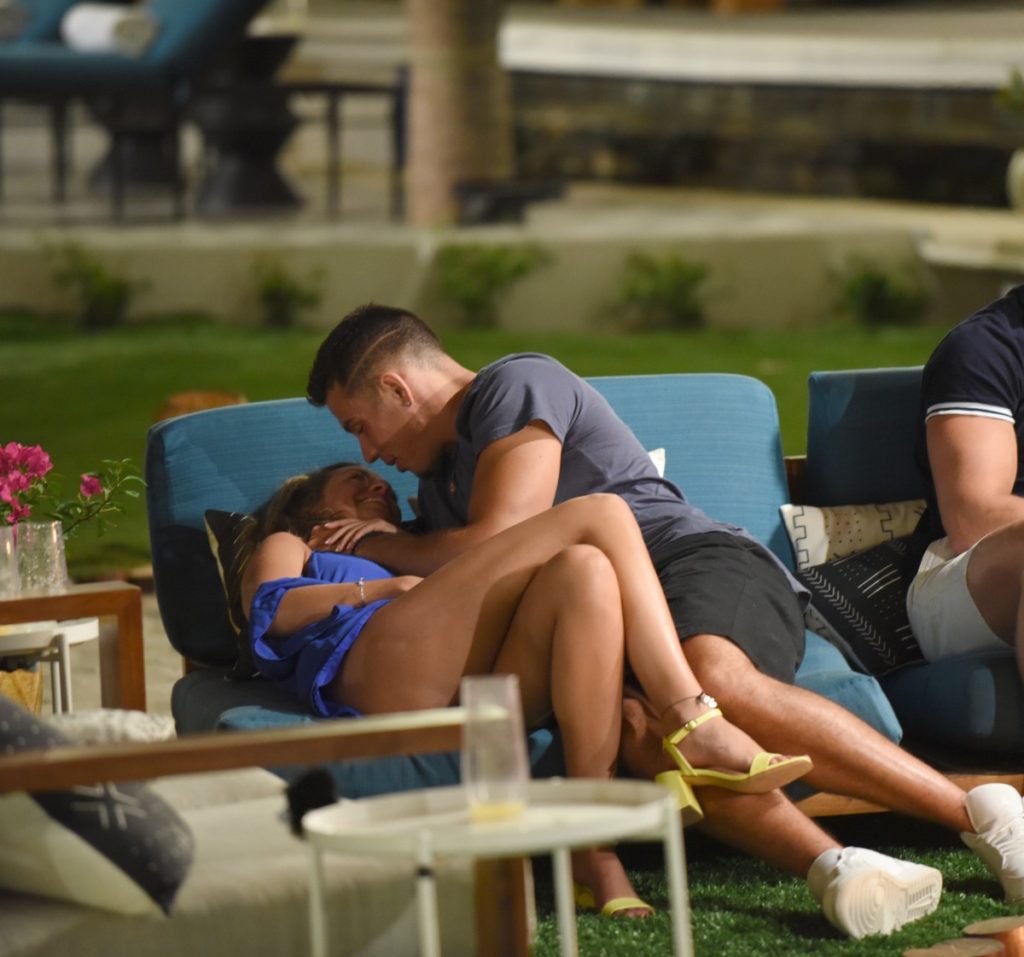 ---
Reeling from the news, Rosanna started confiding in Carlos, telling him that she always felt a connection to him in hopes that she could make that connection real in order to stay in Paradise. She may have thought she was having a heart to heart discussion with him, but he had other ideas.
Rosanna wasn't the only one who ran to Carlos in her time of need. Conflicted mentally and emotionally, Tyler also pulled Carlos aside to discuss the decision he had to make that night. Tyler ultimately didn't want to send neither Rosanna or Shailee home so he asked Carlos if he would keep Ro. "I would definitely go with OG, all day every day," Carlos told him.
Getting Played by Carlos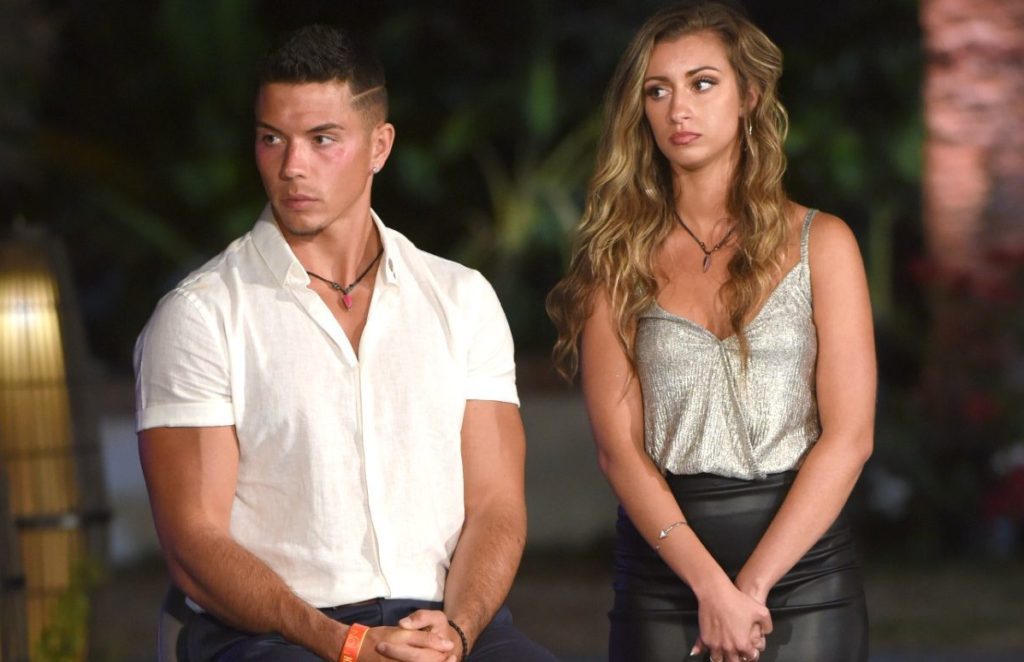 Thinking their plans were set, Tyler told Rosanna to stand behind Carlos to be safe that week since he knew Shailee would be standing behind his chair.
But little did they know, they both walked right into Carlos's trap. This guy is only here to play the game, not make friends. It appeared that he couldn't wait to eliminate one of the power couples in Paradise. At the elimination ceremony, Carlos kept the new girl Kaitlin as his roommate. Rosanna said her goodbyes and had to leave.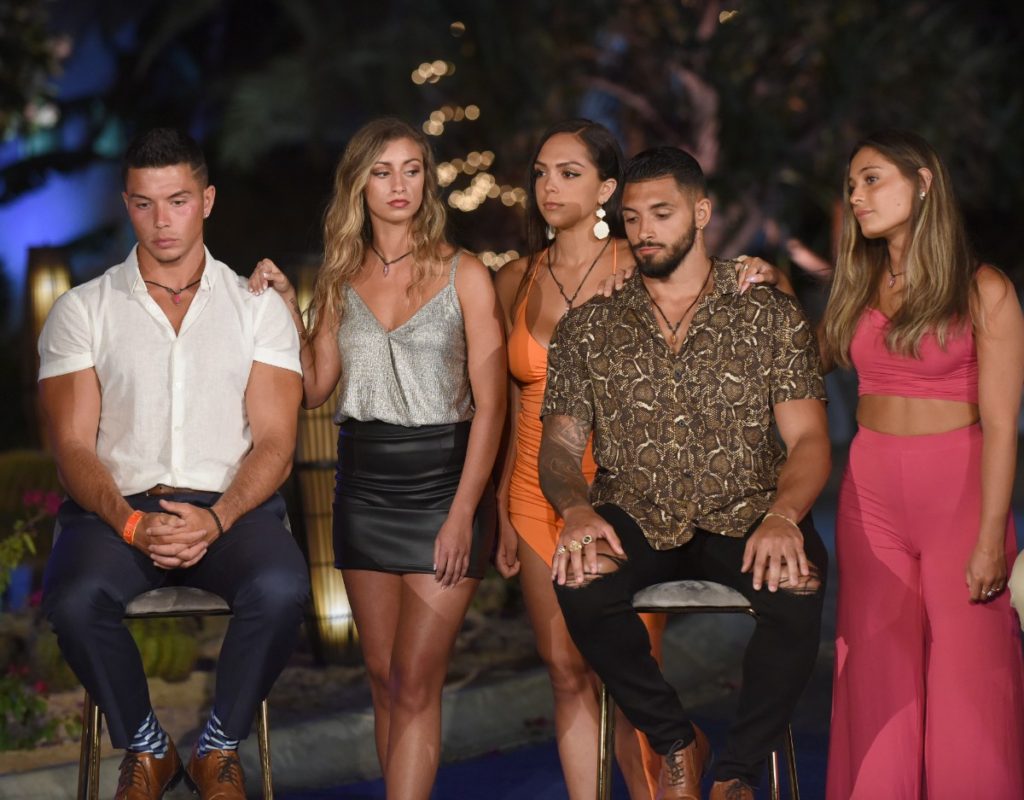 While driving away, she said, "being betrayed is not a good feeling, it really is horrible to have someone do that to you." She continued, "When Tyler told me to stand behind Carlos I felt that he was being a genuine guy." This is leading Rosanna to question their connection at all. "For the two weeks, he led me on and made me think he really cared about me and he didn't, especially when his ex came through the door," she confessed.
Ro is Single & Ready to Mingle
The betrayals on Paradise are not keeping Rosanna down though. She is putting it out there that she is definitely single and looking! "I'm single, you can reach me on my Instagram at Rochacone, hit me up!"
Watch Ro's Full Post-Elimination Car Ride Video:
There is only one more episode left, with the season finale airing on FOX this Thursday. Need your fill of love, lies, and drama? Tune in at 8pm EST for the explosive season finale.
MORE ON PARADISE HOTEL
Tatum Confesses to Bobby Ray About Her Fling with Carlos in 'Paradise Hotel' Season Finale – Spoiler!
All the Times Tatum from 'Paradise Hotel' Schemed Against the Other Contestants
Tyler and Shailee Get Split Apart Again on FOX's 'Paradise Hotel' Plus New People, Another Party, and Popsicles?
Rosanna Tells Tyler "I Guess This is Goodbye" on 'Paradise Hotel' Spoiler Courtney Rose is an Entertainment Writer at Feeling the Vibe Magazine based in New York. Pop culture and rom-com obsessed. Studied Journalism and is up to date on all the latest entertainment news. For tips or comments, email me at Courtney@feelingthevibe.com