This season of 'Paradise Hotel' may have been cut short but it definitely didn't lack drama, love, and lies.
Last week we saw Tatum, who has been rooming with Bobby Ray from almost the get, start to feel a bit unloved by her Paradise Hotel partner. Desiring more affection, she began to reach out to Carlos who at the time had been rooming with the new girl, Kaitlin.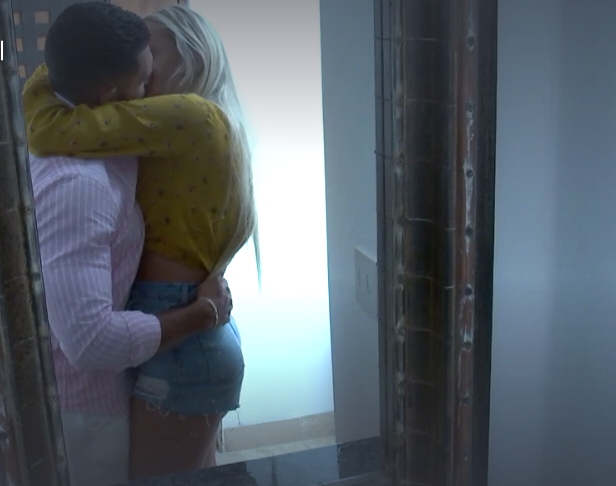 Carlos also confessed to liking Tatum and wishing he could have been rooming with her. The two had a rendezvous in the bathroom behind closed doors…and behind their partners' backs. When they re-emerged to the group, they played it cool and went back to their respective partners.
When Tatum learned how Carlos ultimately told Kaitlin that she slipped into their bedroom and kissed him, Tatum knew she had nowhere left to turn. She must tell Bobby Ray.
Tatum Confesses the Truth to Bobby
In what we can promise is an explosive season finale, you will see Tatum sit down with Bobby in their hotel bedroom to reveal all her secrets with Carlos. "I'm gonna lay out the situation for you," she begins. "The night before last night, I wanted to clarify things with Carlos and I followed Carlos to his room," she says leaving Bobby Ray completely stunned.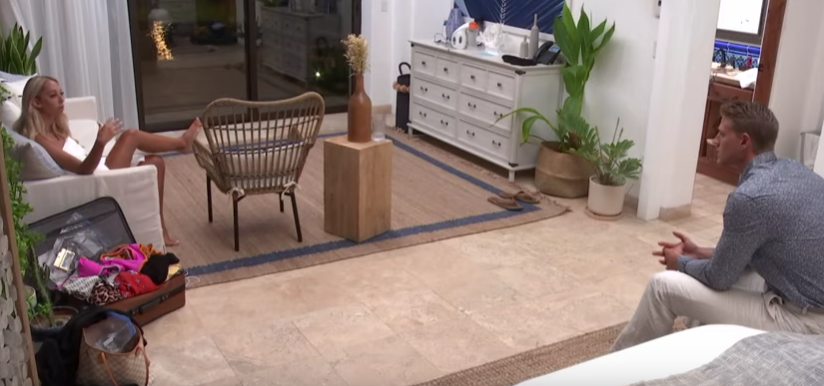 "It was so brief, so fast because I didn't want Kaitlin to come back anytime soon and we kissed again and that was that," she confesses. "That night we kissed, he told Kaitlin," she continued.
We can reassure you Bobby Ray didn't know any of this was going down behind those closed doors. "That's even more news to me, that I know you did it twice," he tells his 'Paradise Hotel' partner. Now Bobby has some deep thinking to do about if he can really trust Tatum or not. "You don't kiss somebody twice unless you really want to," he tells her.
Tatum appears distressed by his reaction as she sits in silence. "You're out of control," Bobby says. "If I go home it's your fault," he continues as he gets up and walks away.
Watch Tatum Confess to Bobby Ray in this Sneak Peek Clip from the Season Finale
Who is Still in the Running?
In addition to Bobby Ray and Tatum, there are three other couples still in the running to make it to the grand prize. After the new guy Jared was chosen to dismiss one couple in last week's elimination ceremony, it was left on a cliffhanger. Nobody knows who the pair was to leave the island but a few clues have been dropped.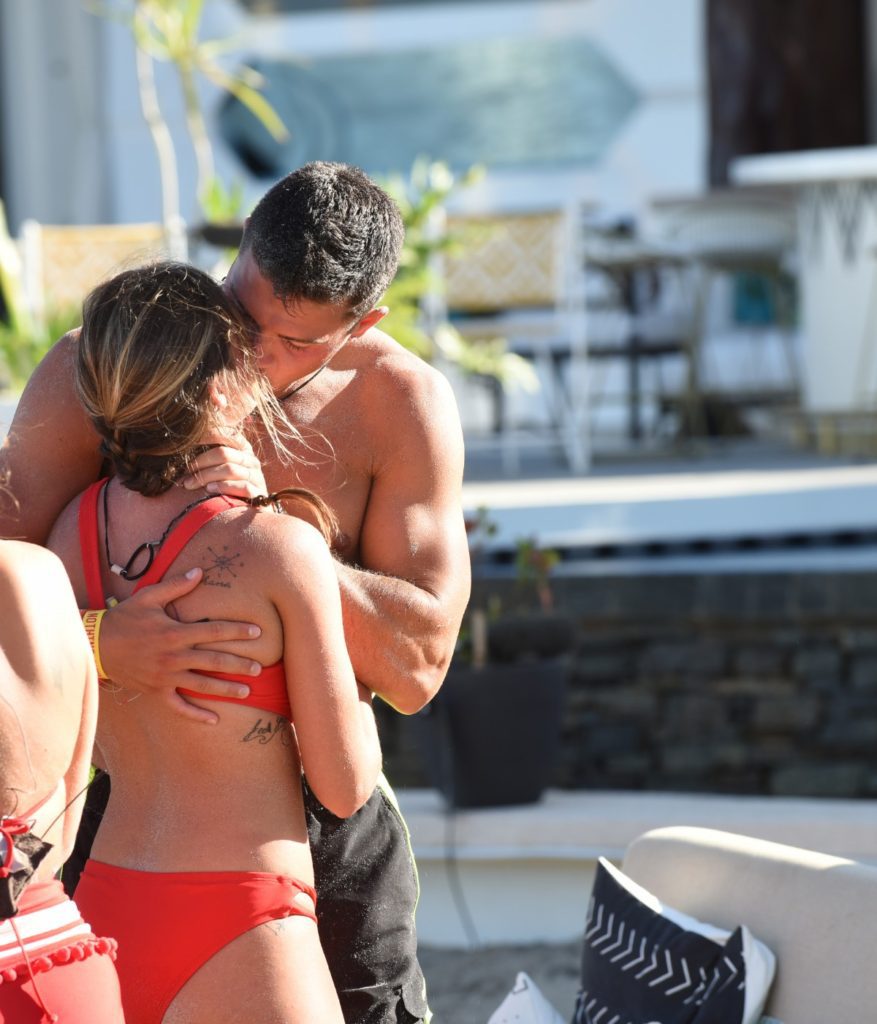 We saw Shailee get checked out last week, leaving Tyler ultimately single until he teamed up with his friend Brittany to ride this wave out of Paradise. Kendall and David are still going strong, as are new couple Jair and Jamie. Then you have Carlos and Kaitlin who definitely feel they have a shot at winning the whole thing. What do you think?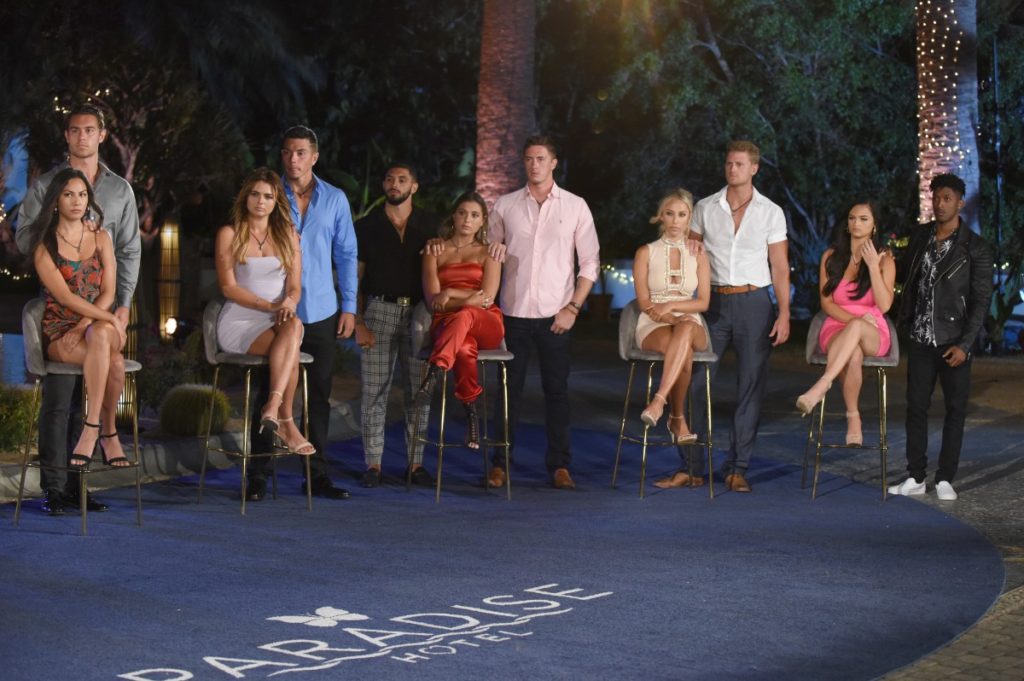 Will Bobby Ray & Tatum, one of the strongest couples in Paradise make it to the end or will the deception ultimately get them checked out of 'Paradise Hotel?'
Catch the two hour season finale of 'Paradise Hotel' on FOX Thursday, June 6th at 8pm EST.
MORE ON PARADISE HOTEL
Are Kendall and David from 'Paradise Hotel' Still Together?
Rosanna Feels She Was Betrayed by Tyler and Carlos on 'Paradise Hotel'
All the Times Tatum from 'Paradise Hotel' Schemed Against the Other Contestants
Kristin Cavallari Explains Why She Would Want Tyler & Shailee Out of 'Paradise Hotel'
'Paradise Hotel' Hair Stylist Shares Her 3 Must-Have Products + Breakdown of Kristin Cavallari's Beachy Waves Courtney Rose is an Entertainment Writer at Feeling the Vibe Magazine based in New York. Pop culture and rom-com obsessed. Studied Journalism and is up to date on all the latest entertainment news. For tips or comments, email me at Courtney@feelingthevibe.com