One of the most talked about couples on 'Paradise Hotel' didn't meet on the show at all.
We are talking about Tyler and Shailee. Tyler was a contestant on the FOX reboot of 'Paradise Hotel' which originally aired in 2003. Host Kristin Cavallari even said she would be most threatened by this couple if she were a contestant. Her eyes would be on eliminating them as soon as possible. But, why?
'Paradise Hotel' is really all about romance, right? No! This isn't your ordinary dating show. There was a grand prize of $250K if you made it to the end. When Tyler left Chicago and his girlfriend of one year to fly to Mexico, he didn't know what was in store for him.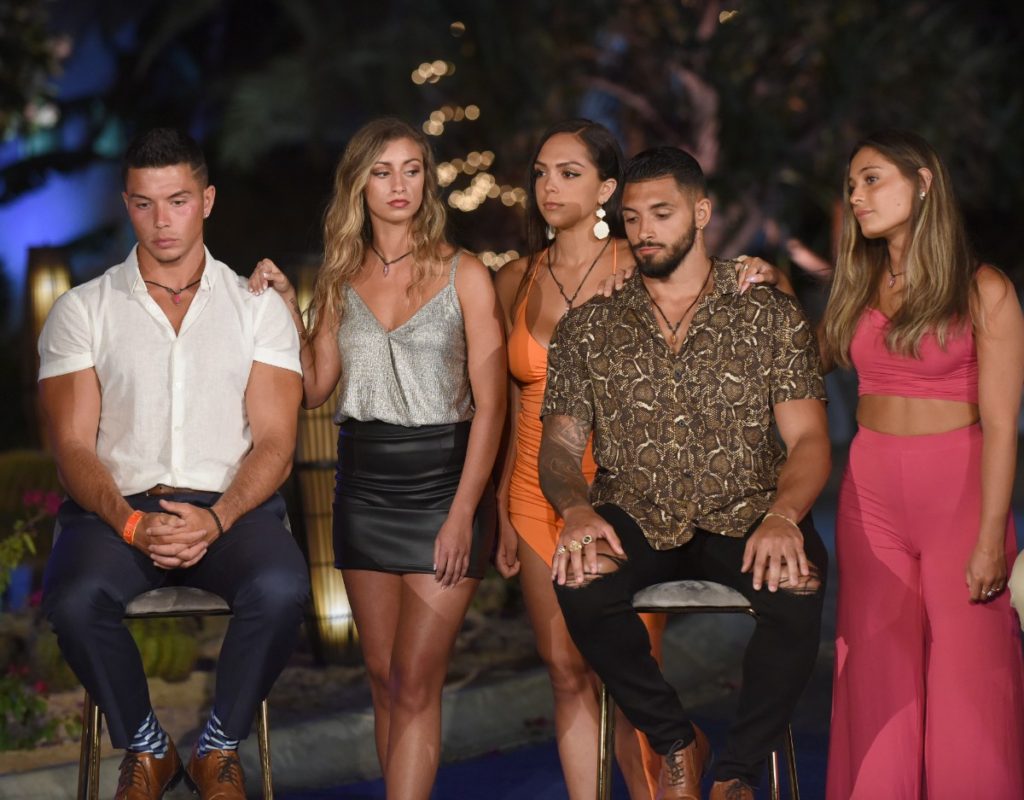 It looked like the tropical vibes and carefree living totally got to him. While playing the game he hooked up with fellow Chicago contestant, Rosanna. The two appeared like the real thing for those two weeks they were together. That was, until his girlfriend from back home, Shailee, entered the game after being asked on Instagram by the producers of the show.
They needed to raise the stakes of the game and really shake things up. They succeeded because the fans went wild! We saw a lot of craziness go down in the hotel, but we haven't heard Shailee's side of the story until now in our exclusive Q&A. In our previous feature with her boyfriend, Tyler he revealed that they are working on their relationship, slow and steady.
Shailee Learns Tyler Will Be On 'Paradise Hotel'
When Shailee first found out that her boyfriend wanted to join 'Paradise Hotel,' she was "asking a bunch of questions and trying to figure out all the details." 'Tyler didn't know much at that point and thought it was a competition to win $250,000," she confessed.
What you didn't get to see was how their relationship was off camera. "Our relationship was great, we were super close and spent almost every day together," Shailee said. However, in the show you hear Tyler tell her that he wishes she "committed to him and took him seriously." "He wishes I would have committed because then we would never be in this position," she confessed.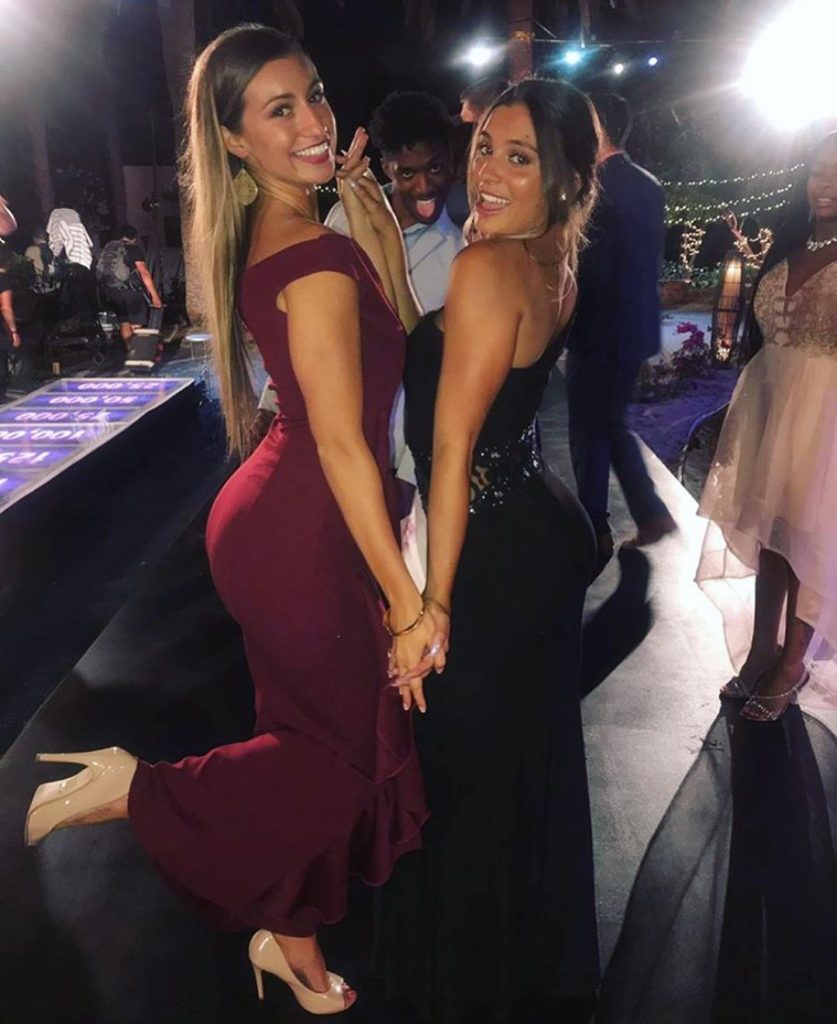 Shailee Almost Left On Her First Night in Paradise
A lot of the girls from 'Paradise' supported her. Mariaelena who roomed with Carlos most of the duration gave Shailee a major push to stay in the competition when she wanted to pack her bags and leave that first night. Another girl also encouraged her to stay. "Kaitlin is the one I got along with the most, she was my roommate and talked me into staying," Shailee said.
Prior to Shailee arriving in Paradise, Tyler was in the midst of a showdown between Rosanna and Kaitlin. Shailee confessed that she did end up watching that scene from the show, and what was her reaction? "I honestly just laughed and was just like bro what are you doing with yourself?"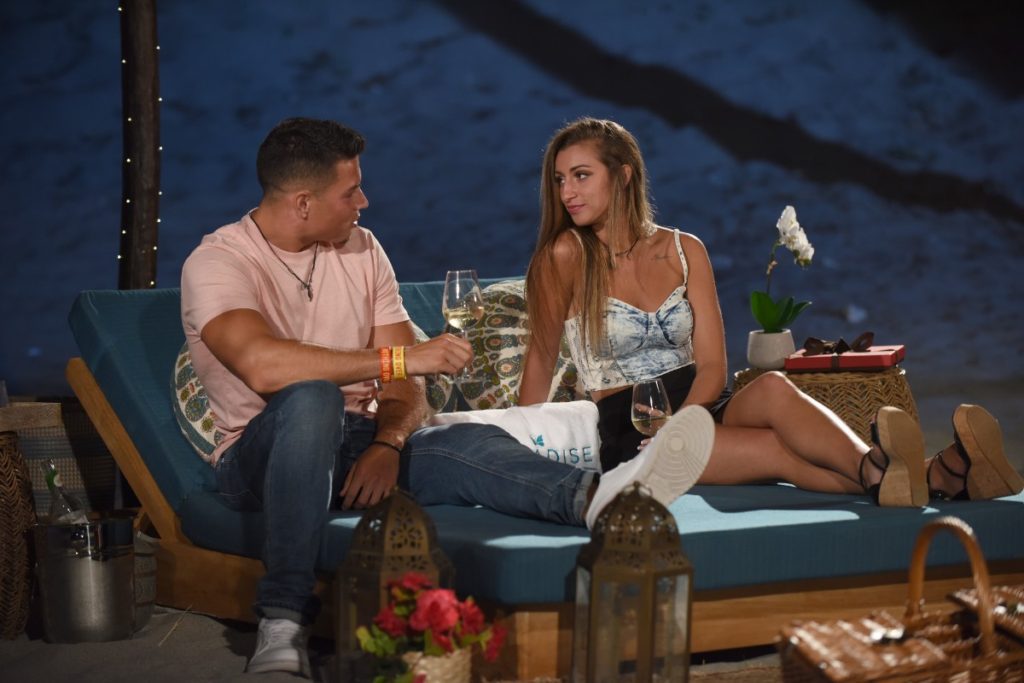 Even though she can look back and laugh at it now, she took the news pretty hard (as any girl would) when she found out Tyler was coupled up. "I was REALLY shocked about the Tyler and Rosanna situation. It was honestly one of the hardest things I have ever gone through," she reveals. "But he told me right when I got there that he kind of snapped back into reality and maybe let the game/ the connection get to his head obviously because of the winning aspect. So yes I know they connected on a certain level, but it obviously didn't compare to a true love connection that we have," she continued.
Who Stays and Who Goes?
Shailee and Tyler did end up coupling up on the show too and stayed around for a little while, until one of them had to be voted off. Shailee admitted, "I wanted to be the one to go the day I was voted off because I didn't want to stay in paradise without Tyler." However, she encouraged him to stay and continue without her. "I knew he was there from the start and could possibly still have potential rooming with Brittany as a good friend and possibly still win the money," she tells us.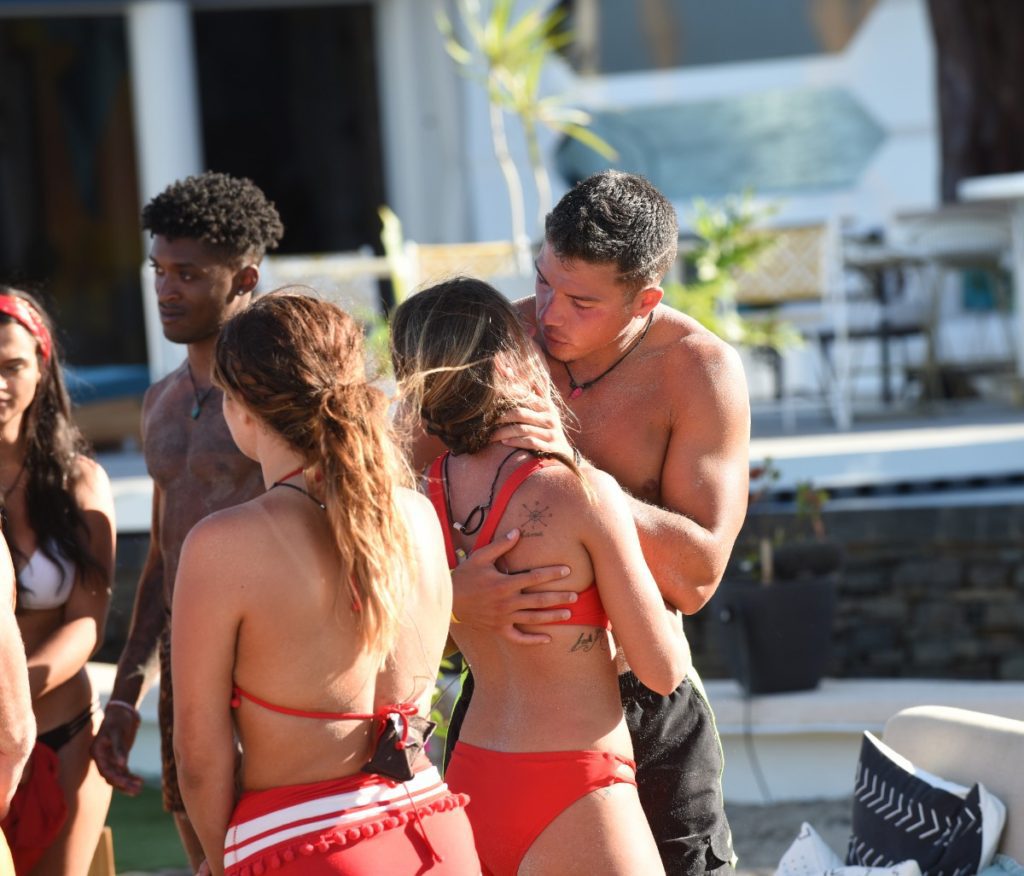 ---
Catch the moment Shailee was sent home on 'Paradise Hotel' below
Tyler didn't have to stay in Paradise for too long after Shailee's dismissal though. He and Brittany were voted off the show immediately by the new cast member Jared, after they coupled up.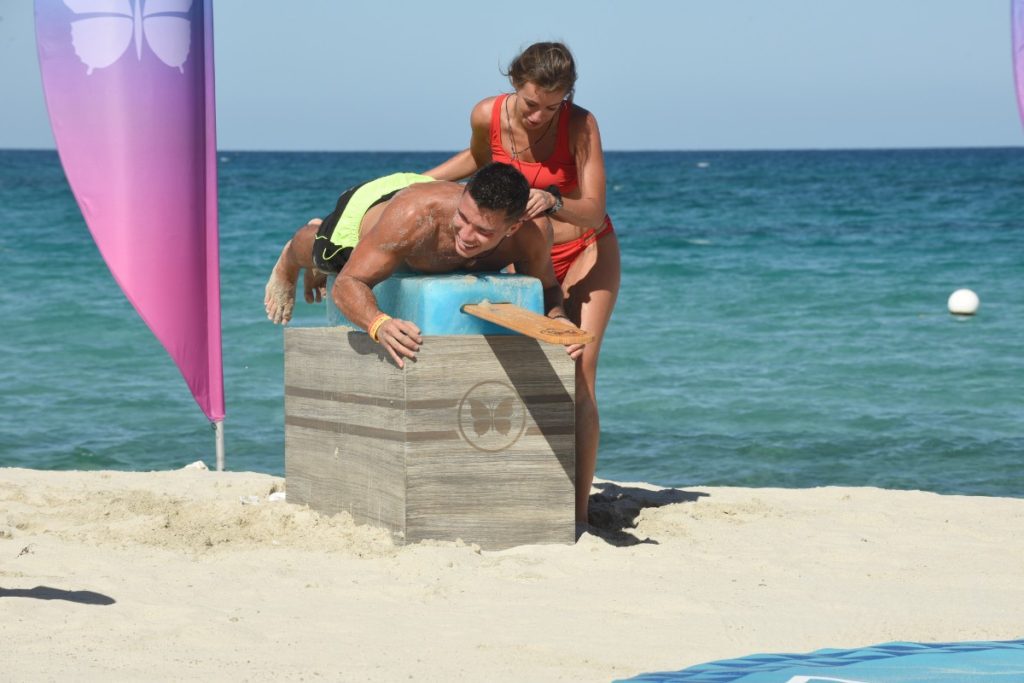 ---
Tyler and Shailee Off-Camera
Now that 'Paradise Hotel' has finished filming after an explosive season finale with Bobby Ray leaving his partner Tatum without any of the prize money, Tyler and Shailee are back home in Chicago.
Since Shailee was the only one in the entire cast who knew Tyler off-camera, we know everyone is wondering what he is like IRL. "Tyler is a very genuine, caring, and sexy guy," she said. "He's also very positive and motivated." He also knows how to keep his girl happy. "I tend to be super hard on myself so he's always there to listen and talk me up when I'm down," she revealed.
When we asked if she and Tyler are together now, she said "we are trying our hardest to work on things but it hasn't been easy." She continues, "we just need to learn to rekindle our relationship and trust each other again."
MORE ON PARADISE HOTEL
David & Kendall Answer "Are You Officially Together?" at the Beach After 'Paradise Hotel' Season Finale
Carlos "Papi Sazon" Confesses Why He Kissed Tatum on 'Paradise Hotel' – Exclusive
Kaitlin and Tyler Already Knew Each Other Before Entering 'Paradise Hotel?'
Kaitlin from 'Paradise Hotel' Reveals Her Feelings About Carlos After Season Finale
Bobby Ray & Tyler Reveal Who They Would Choose on 'Paradise Hotel' If They Did It All Over Again – Exclusive Interview! Courtney Rose is an Entertainment Writer at Feeling the Vibe Magazine based in New York. Pop culture and rom-com obsessed. Studied Journalism and is up to date on all the latest entertainment news. For tips or comments, email me at Courtney@feelingthevibe.com