A LOT went down this past week on FOX's "Paradise Hotel!" From the new girls entering, to Rosanna's meltdown, to Tyler's ex-girlfriend showing up and dropping bombs to Mariaelena's failed connection with Papi Sazon aka Carlos, you didn't want to miss a second.
Where do we even begin? If you were a fan of Tyler and Rosanna's seemingly instant connection, this episode was action packed but ultimately ended up splitting the self proclaimed power couple up.
From the get-go when Rosanna spotted her guy talking to the new girl Kaitlin, that was it. "I think Rosanna is a little off her rocker," says host Kristin Cavallari as she watched the clip back. "Some things are getting thrown her way that she's not handling very well," she continued.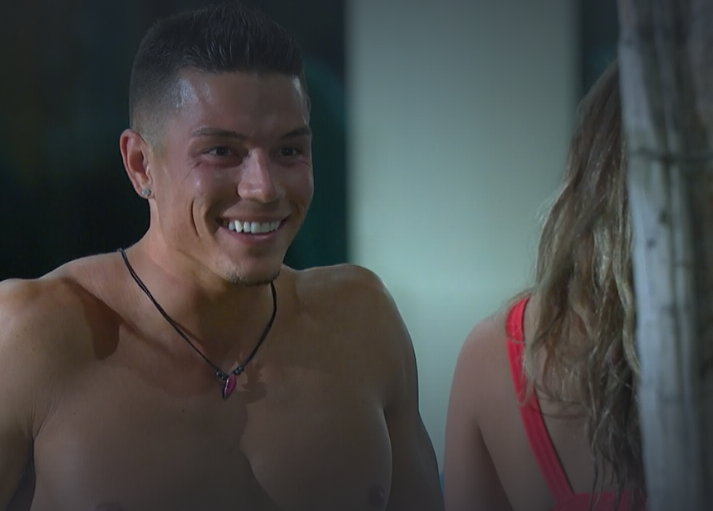 In case you missed it, she is referring to when Ro stormed off screaming about Tyler chatting up the new girl. Later telling him that when she flipped him off, it meant to come follow her to the room. Clueless guys..I know!
Kristin's Interp-RO-tation of Rosanna's Language
But don't worry, Kristin is ready to help Ty out. "Tyler can't seem to read Rosanna's mind, so I'm going to break it down for you" says Kristin.
Rosanna says, "Leave right now," | Kristin's Interp-RO-ter: "Don't leave"
Rosanna says, "Leave!" | Kristin's Interp-RO-ter: "Don't leave"
Rosanna says, "Can you leave?" | Kristin's Interp-RO-ter: "Do Not Leave"
Rosanna says "Do Not Leave Bobby" | Kristin's Interp-RO-ter: "Leave"
There, maybe that will help clear it up for guys like Tyler who can't seem to read their girlfriend's minds!
Kristin Breaks It Down on Nicole Jet Life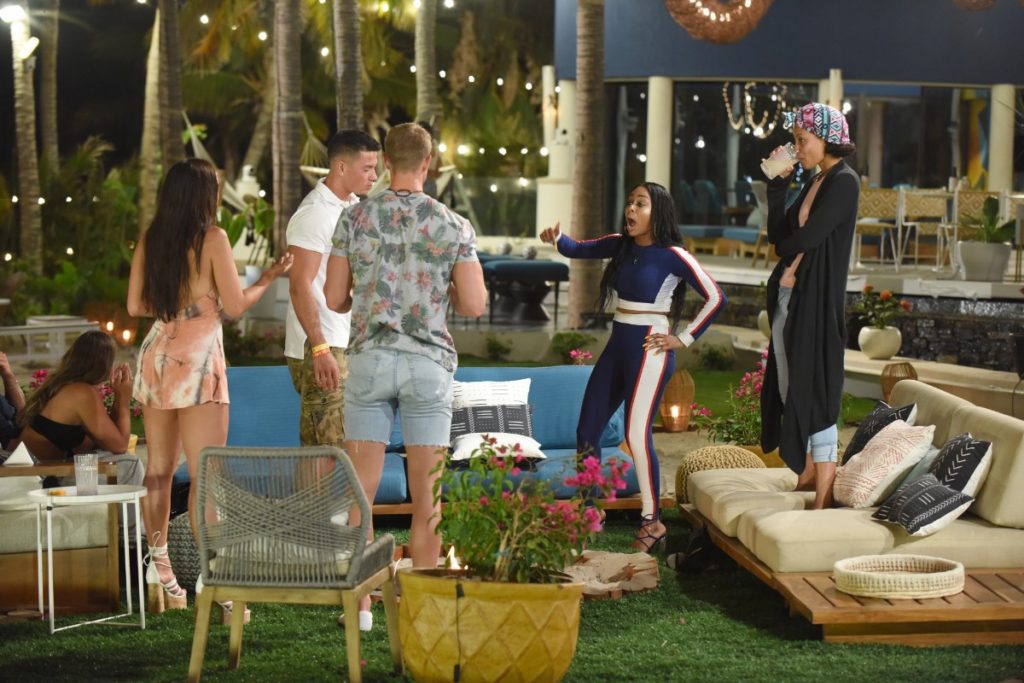 "Rosanna and Nicole Jet Life don't seem to mesh that well," Kristin says with a chuckle. Who's side is Kristin on? Well she still can't decide. "I'm not sure if I'm Team Jet Life or Team Rosanna but I do know they're both going to be changing planes in Crazy Town," she says.
As they pan to Rosanna's post-Nicole Jet Life fight back in her room practicing karate moves, Kristin says, "she's a beginner, karate chop with a booty pop!"
Tyler and Shailee Should Leave?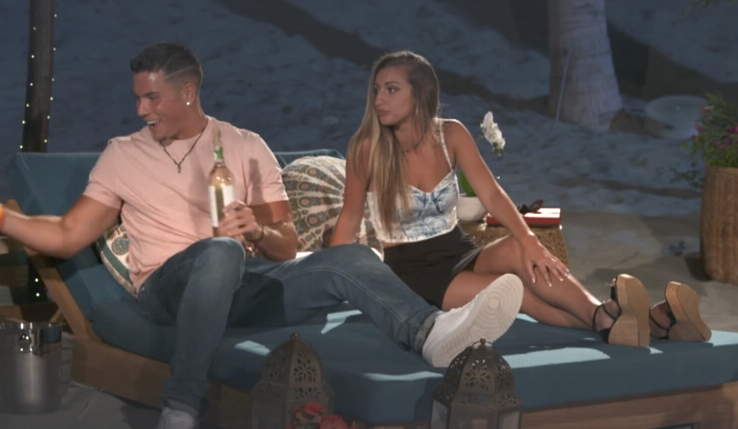 After Shailee entered Paradise Hotel last week, Tyler was forced into admitting that she is his "ex-girlfriend." Now that he and Ro have been split apart over Shailee, what does that mean for everyone else?
Host, Kristin said if she was a contestant she would be most worried about these two. Why? Because they have a long standing history together. "If I'm the other contestants in the house, I'm going to eliminate them as soon as I can because they have history, which would threaten me as a guest," says Cavallari keeping it 100% real.
Papi's Brand New Girl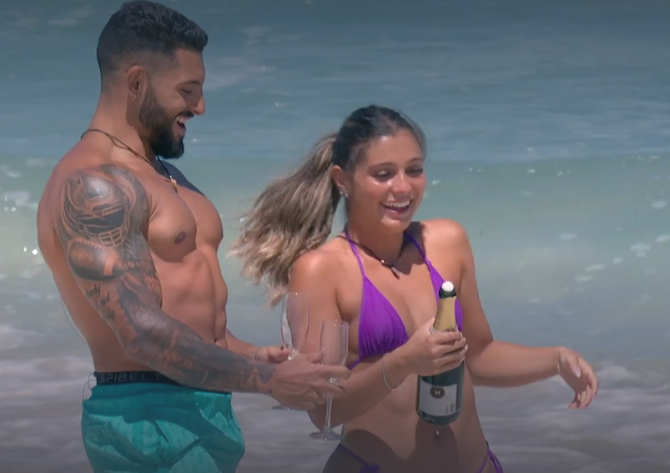 In episode 5, we saw Carlos aka Papi Sazon trying hard to leave his current situation with Mariaelena after she got too close to him. He confessed that she is "more emotional" than he likes. Well, sometimes when you romance a girl, that can happen..but anyway…
His sights are now set on Kaitlin and he is ready to take her to a little romantic daytime date to the beach with of course a bottle of champagne while his current girl Mariaelena is away at the spa.
"I think Carlos and Kaitlin think they are the new power couple but I don't think they're strong enough," Kristin reveals. "They're not worried about making a real connection which ultimately is going to get you to the end," she confessed.
At last week's elimination, Carlos had Kaitlin and Rosanna standing behind him. Does this mean Ro is done? Fans definitely caught on to clues and were reacting over the weekend.
Seriously, up until this episode, most Paradise Hotel viewers thought Tyler and Rosanna were running away with this competition but not so much anymore. Who is the new power couple? Tweet us your thoughts @feelingthevibe
Also check out Kristin's full thoughts on Paradise Hotel's Episode 5:
MORE ON PARADISE HOTEL
'Paradise Hotel' Hair Stylist Shares Her 3 Must-Have Products + Breakdown of Kristin Cavallari's Beachy Waves
Tyler and Shailee Get Split Apart Again on FOX'S 'Paradise Hotel' Plus New People, Another Party and Popsicles?
What Exactly Went Down Between Tyler and Rosanna When Ex Shailee Joined 'Paradise Hotel'
20 Fun Facts about Carlos, Bobby, Kendall, Brittany and Tyler from 'Paradise Hotel'
Fans of FOX's 'Paradise Hotel' React to Show's Cancellation Courtney Rose is an Entertainment Writer at Feeling the Vibe Magazine based in New York. Pop culture and rom-com obsessed. Studied Journalism and is up to date on all the latest entertainment news. For tips or comments, email me at Courtney@feelingthevibe.com