At just 22 years old, Juliette Porter is a bonafide celebrity as one of the stars of MTV's hit reality show, Siesta Key. She may be toted as the "queen bee," but there's more to Juliette than glitz and glamour. Get to know the Floridian below with 25 fun facts before the show's season 3B premiere tonight!
Who is Juliette Porter?
1) Juliette Porter wasn't always a reality TV personality. She was simply a sophomore at the Florida State University back in 2017 when MTV came calling.
2) During April 2017, her life changed when they shot the first season of MTV's Siesta Key, which premiered that summer. She quickly became a fan favorite for her flair of the dramatic, not to mention her confident attitude.
3) Juliette's star was quickly rising, but the college student stayed grounded by staying in school, balancing her course load during the week while filming back home.
4) She graduated with a degree in political sciences (also known as poly-sci) from FSU in 2019, though fans wouldn't actually see her graduation until January 2020 when Siesta Key's third season premiered.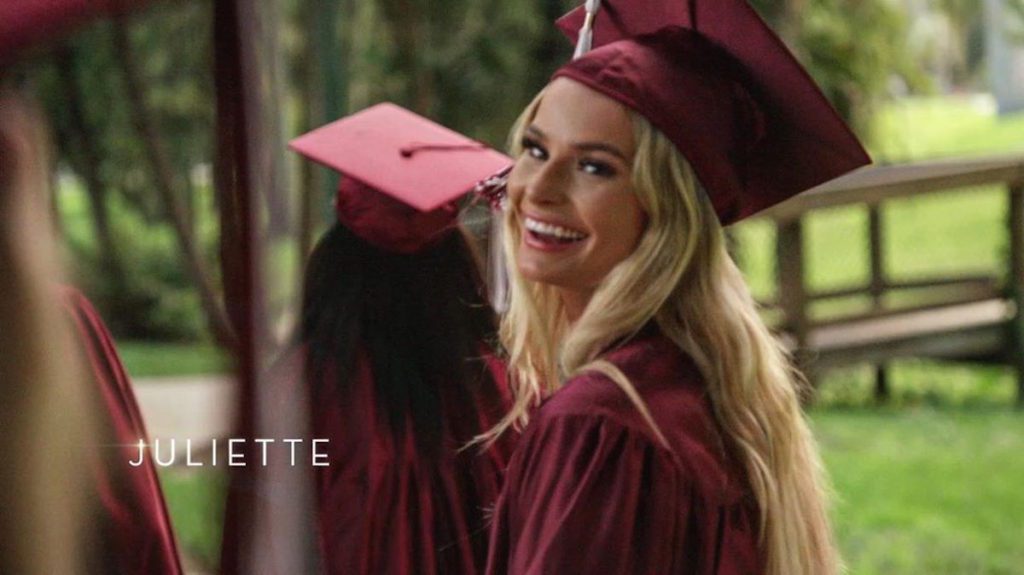 5) When Feeling the Vibe talked to Juliette in January 2019, the FSU senior was looking into possibly studying fashion or law post-college. Looks like the former panned out, as season 3 of Siesta Key saw her nab a job at Blend Fashion House in Sarasota, FL.
Juliette's Siesta Key journey
6) Her storylines didn't stay work-focused though, as her personal relationships often overwhelmed her life. Fans saw her hook up with her ex-boyfriend Alex Kompothecras in Nashville during the midseason 3 finale!
7) If you've been following the show since day 1, then you'll know of Juliette and Alex's tumultuous relationship. They were dating the summer before filming for season 1 began (2016), and then rekindled things during spring of 2017 when they were home from school.
8) Season 2 of the show saw them repeat old patterns, falling into the "make up, break up" cycle once again. Juliette seemed to finally choose her happiness over a relationship though, as she went back to school so she could get a clean break from Alex.
9) Things eventually sparked back up until December 2018, when the duo finally called it quits for good. Or so fans thought!
---
10) After ending things with Alex, Juliette's love life made headlines once again when she was dating Bachelorette star Robby Hayes. Their relationship was a main plot point during the first half of season 3, though their IRL relationship fizzled out over a couple months last summer.
11) Juliette and Robby traveled to Greece together last summer, and she still has the gorgeous photos of their trip on her IG to prove it. You can see one of those below: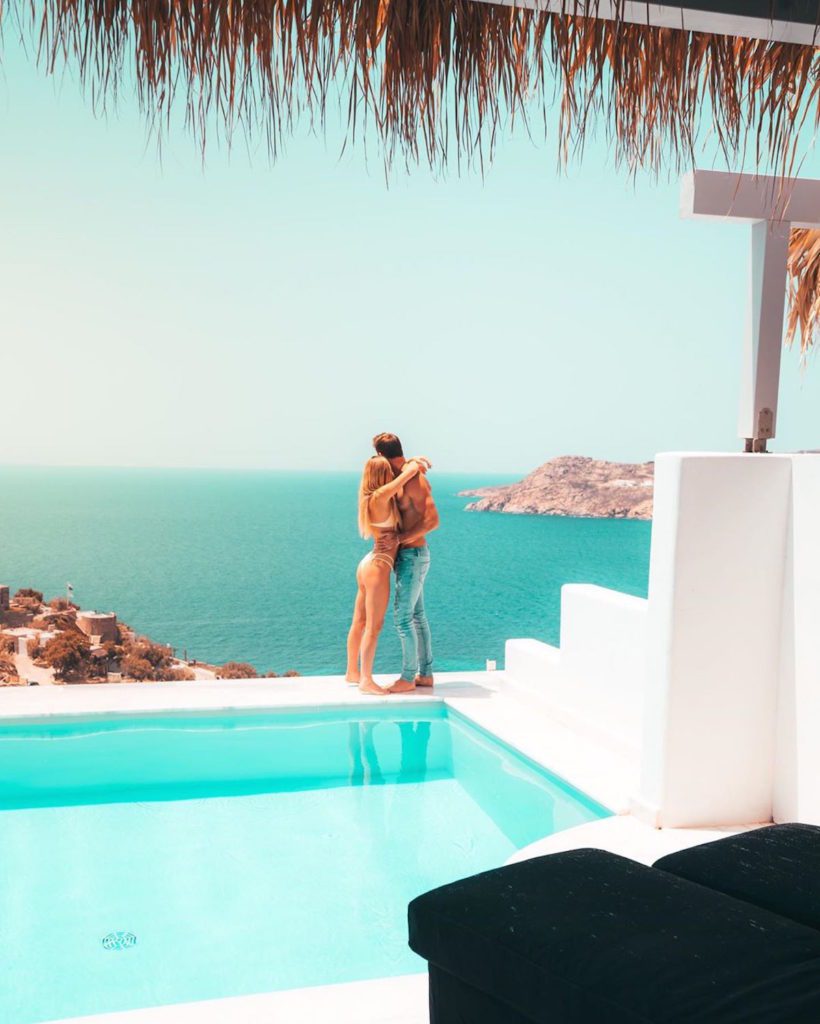 12) She's currently in a relationship with Sam Logan. We've got a whole article chronicling their relationship, so click here to check that out!
Juliette's other relationships
13) Aside from her romantic entanglements, Juliette's a popular girl amongst the elite community of Siesta Key. She has a ton of friends outside of the show, which keep her grounded – as they've known each other since before her reality show days.
14) That close-knit group of friends includes: Hannah Starr, Kelly Firek, Lexie Salameh, Chessi Phillips, and Alex Rubino.
15) She stayed close with some of her sorority sisters too, as she was a part of Delta Delta Delta (aka: "Tri-Delt") at FSU.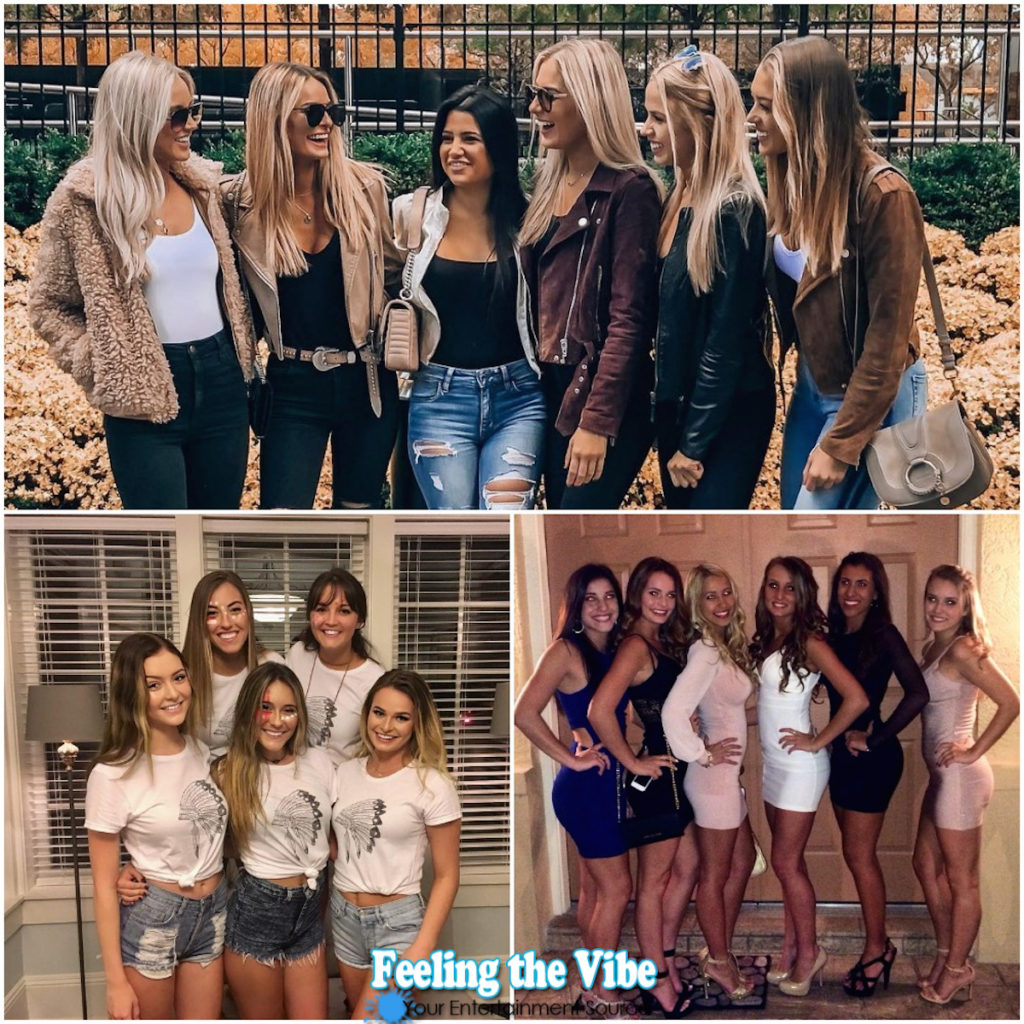 16) She's even traveled to visit friends in Ohio, New York, and Nashville. She's stated that those girls are "her people" and she always has fun when she's with them.
17) Despite her onscreen fights with some of her Siesta Key co-stars, she's close with them offscreen. The most dramatic transformation goes to her friendship with Kelsey Owens. The girls went from stealing each other's boyfriends to living together – all in the span of 2 years! Crazy how things work like that, isn't it?
18) Juliette has a brother named Colin, who's a photographer, and her mom is actually French. How cool is that? She's appeared on a select few Siesta Key episodes to dole out relationship advice to her daughter.
Juliette's favorites & other random facts to know about her
19) You'll never catch Juliette without her lash extensions. The Siesta Key starlet has been getting those done for a few years now in Florida.
20) Juliette wasn't always blonde! She actually dyed her hair a super dark brown way back when, and it eventually faded to the rooted blonde we saw her kickoff her Siesta Key career with. She's since been quite the beachy blonde.
21) When Feeling the Vibe interviewed Juliette in 2019 on her best beauty secrets, she said that she always keeps essentials like "hand sanitizer, hair ties, perfume, and sunglasses" on her at all times. Sunglasses are still a mainstay in her look – just check out the IG photo from Miami for proof!
22) Another best-kept beauty secret? She loves using Fabuloz hair extensions to fake a fuller, more voluminous look!
23) MAC Lipliner is a staple in her makeup bag.
24) Just recently, Juliette raved about Sonya Dakar skincare products on her IG Story. She uses their Flash Facial (a 1-minute exfoliator), Sensi-Wash (cleanser for sensitive skin), and Omega Oil (mega-hydrator).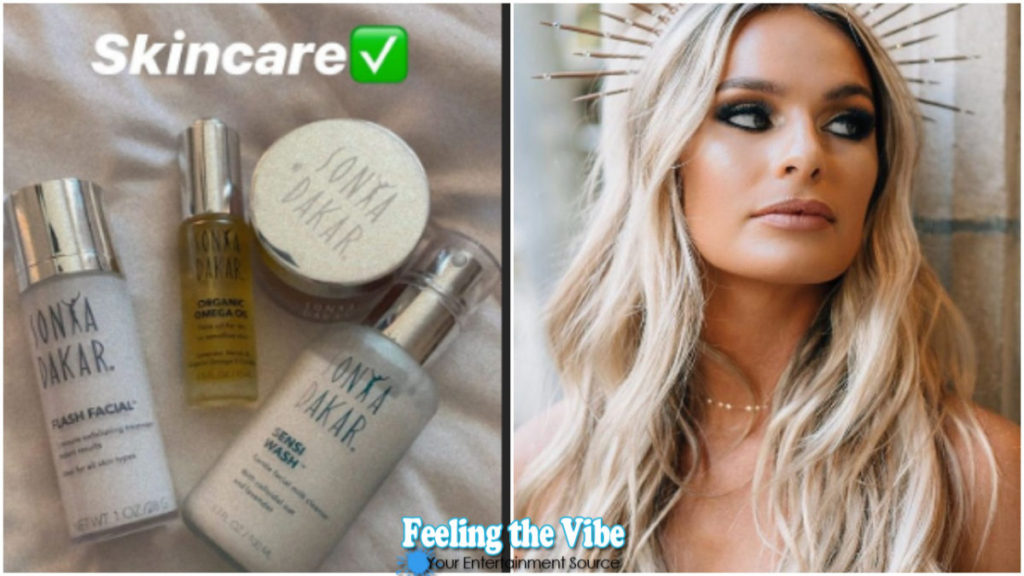 25) She's very active on social media. Be sure you're following her on Instagram and Twitter, as she'll more than likely be live-tweeting during the season 3B premiere of Siesta Key!
You can catch Juliette and the rest of the Siesta Key crew when the season 3B premiere airs tonight at 8/7 c on MTV.
---
MORE SIESTA KEY NEWS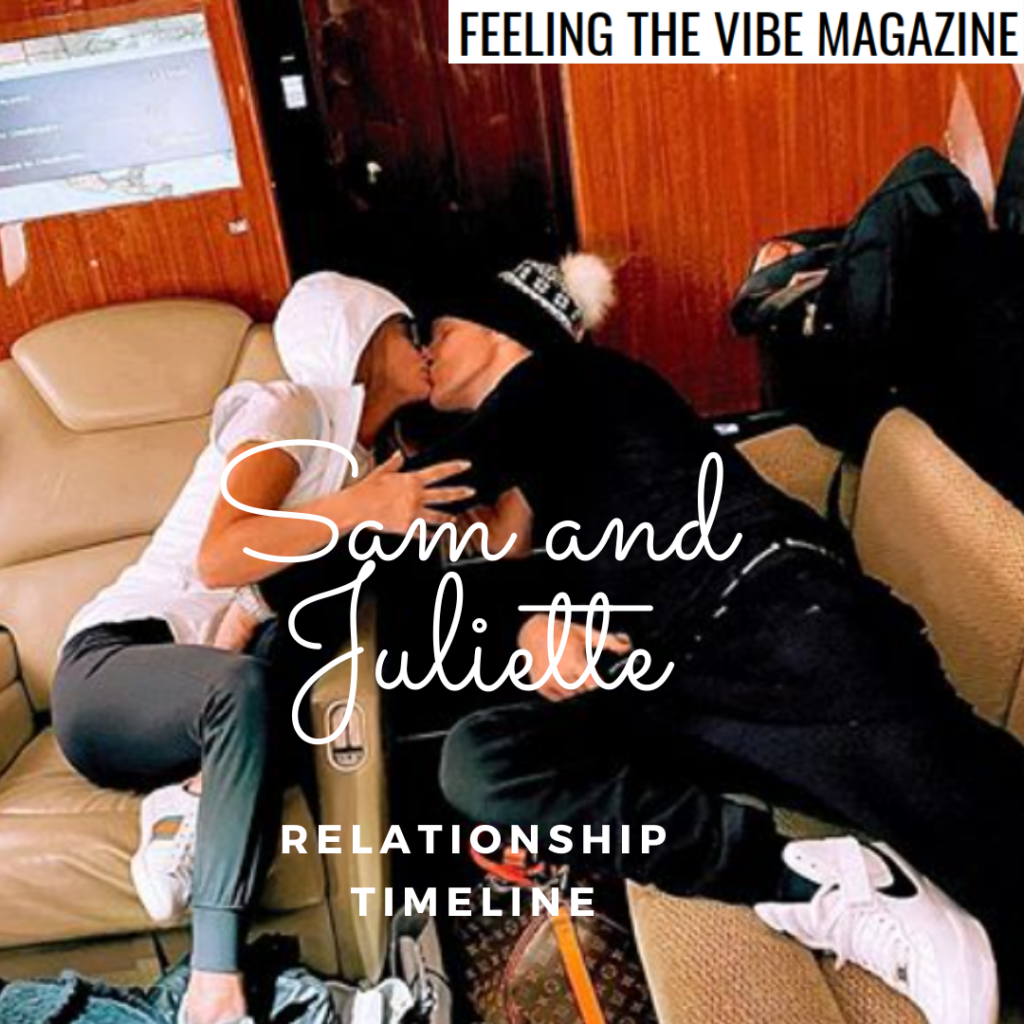 Siesta Key Summer Styles from Juliette Porter, Kelsey Owens, & More
Siesta Key's Alyssa Salerno Gives Birth to Baby Girl with Boyfriend Alex Kompo – See Photos!
A Timeline of Juliette Porter and Sam Logan's Relationship from Siesta Key
Kari Highman is a Beauty and Fashion Blogger at Feeling the Vibe Magazine. Otterbein Alum (2017) – English & Psychology. Always learning & creating. Avid fan of mid 2000's TV & pop music. Comments or tips, email kari@feelingthevibe.com