Robby Hayes and Juliette Porter have made their relationship Instagram official!
We were first introduced to these two when they started hanging out at the popular Stagecoach Festival in California at the end of April. You could just see in the photos that these two had a spark.
After a very up and down relationship with 'Siesta Key' castmate, Alex Kompo, Juliette Porter went on the man hunt.
When she and Robby connected, it was magic. They have been hanging out ever since the festival.
Juliette & Robby Are Instagram Official!
The 'Siesta Key' blonde beauty confirmed her relationship with the 30 year old Hayes on Instagram today. In a bikini clad sunny beach shot, Porter let the photo do all the talking, only adding emojis of a blue heart and fish.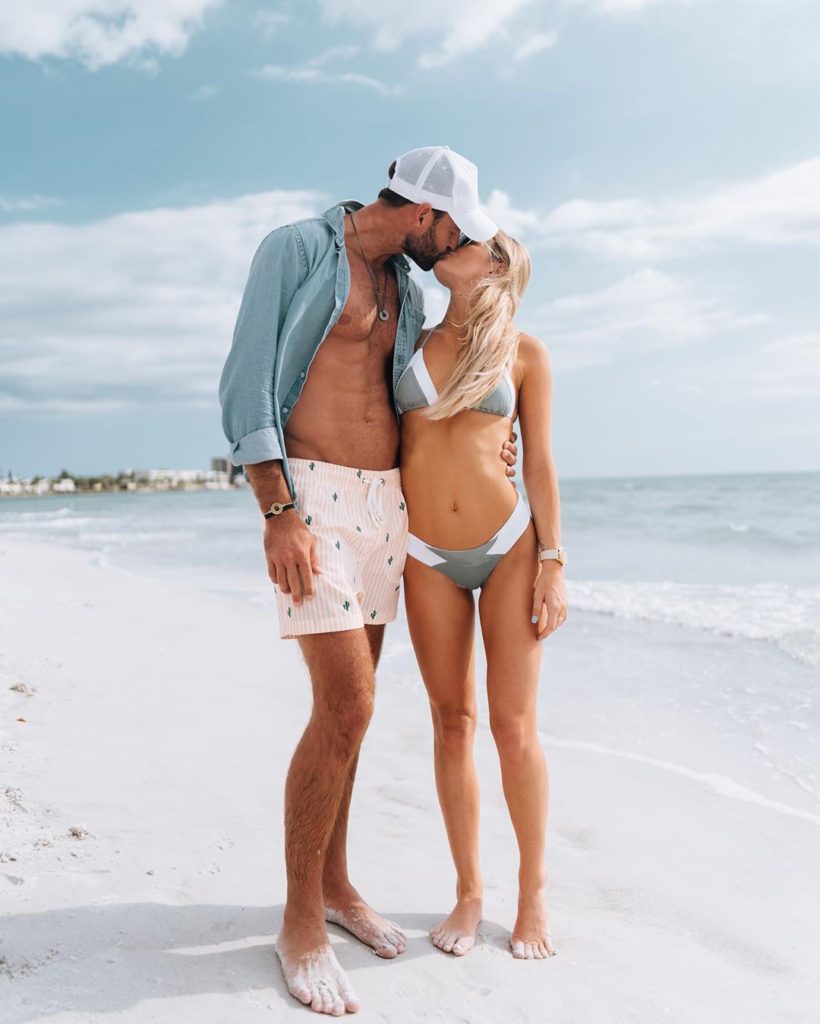 Fans React to Robby and Juliette Dating
Her fans were very quick to react to the news of the new man in her life. Some positive and some were warning Porter that he is another "bad boy."
One fan wished Juliette the best saying, "I hope he's good to you! You deserve a good man!"
Another fan was super happy, "I freaking love robby. i'm soo happy for her!"
"Omg I LOVE THIS!!!!!" said Riah. But they weren't all positive.
"Run fast girl and don't say no 1 warned you … if this is Robby from bachelorette like they are saying …. stop with the bad boys.." said one Siesta Key viewer, continuing "but girl you need some1 like @gbaby00 again!!!" They were referring to Garrett Miller, the labeled "good guy" of the cast and also her ex-boyfriend.
You can't help but want to protect Juliette after all the tears she cried in her previous relationship, but we all hope he treats her well and makes her happy again!
Will Robby Hayes Be On 'Siesta Key?'
It hasn't been confirmed, but it appears that YES he will be. In a post on his official Instagram today, Hayes was on site on Siesta Key Beach as they filmed Juliette and castmate Kelsey on jet skiis in the water. The girls were filming a scene for the upcoming 'Siesta Key' Season 3!
Robby Hayes Continues to Hang Out with Juliette Porter from 'Siesta Key' After Stagecoach Festivities
Juliette Porter from 'Siesta Key'- 'We Got a Season 3!'
Juliette Porter of "Siesta Key" Talks Post-College Life, Filming, & More in Exclusive Interview! Courtney Rose is an Entertainment Writer at Feeling the Vibe Magazine based in New York. Pop culture and rom-com obsessed. Studied Journalism and is up to date on all the latest entertainment news. For tips or comments, email me at Courtney@feelingthevibe.com