It wouldn't be reality TV without a little drama, and no one knows that better than Kristin Cavallari. The Hills and Laguna Beach alum has been followed around by cameras since her teenage days, and with season 3 of her E! show, Very Cavallari back on January 9, there's a whole new slew of drama following her around. This time, it's not over a boy (Kristin's happily married to Jay Cutler), but between she and one of her good friends, Kelly Henderson. Keep reading below for all the info on their feud, and what it means for Very Cavallari's third season.
FIRST, A REFRESHER ON KELLY & KRISTIN'S HISTORY: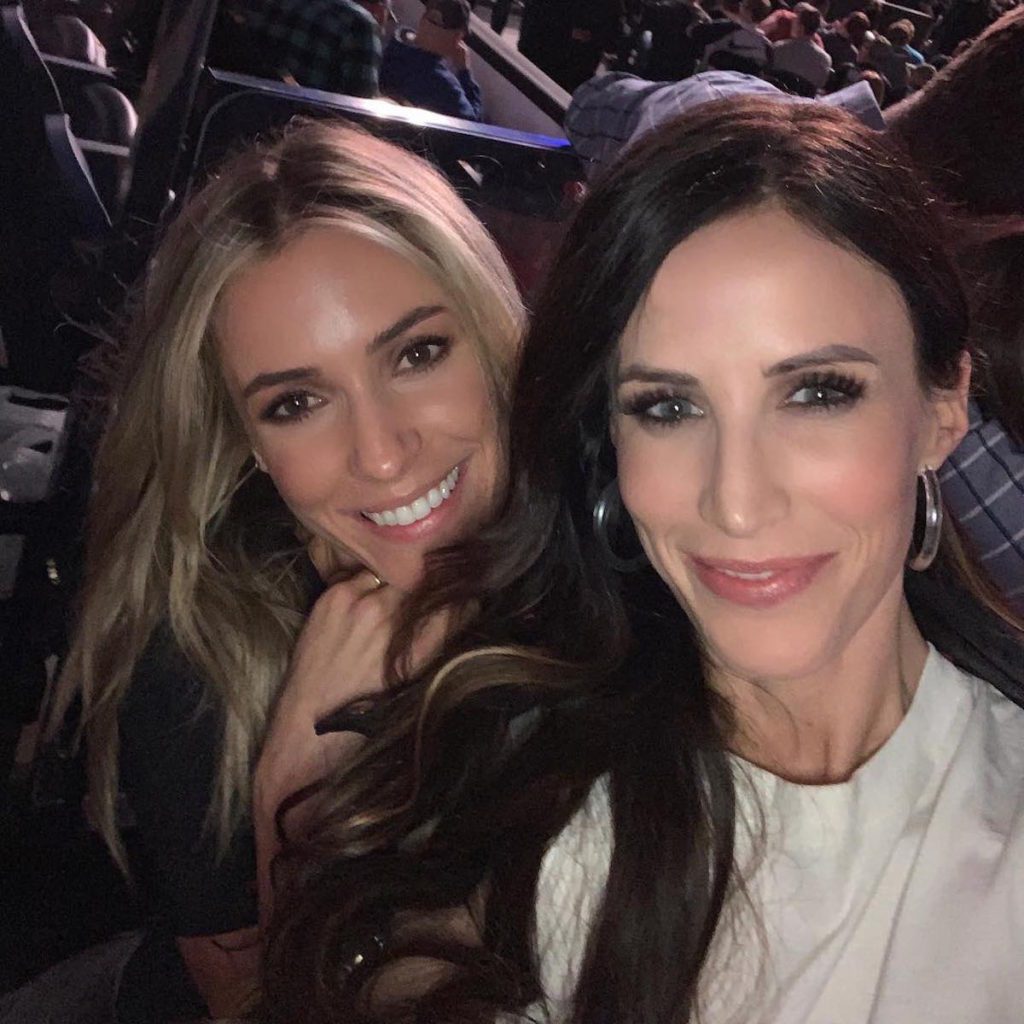 Kristin Cavallari and Kelly Henderson became friends when Kristin relocated to Nashville a while back, and the two were inseparable. They went out on the town together (see the photo above from Kelly's Instagram), attended some sporting events, and of course, supported each other in their big endeavors, like Kristin's Uncommon James storefront, or Kelly's podcast and lifestyle brand, Velvet's Edge.
As you may know, Kristin got her start on MTV's Laguna Beach, then took over for Lauren Conrad on MTV's The Hills in 2009. She then took some time away from the spotlight to focus on her family, marrying former NFL-er Jay Cutler, and having her three kids. Later, she got into her creative passions, including a shoe line with Chinese Laundry, three books, and now her clothing, accessories, and home goods brand, Uncommon James.
Kelly Henderson got her start in media and PR, but she then switched her careers into the world of makeup and fashion, where she's since worked with some big names in country music, including Luke Bryan and Nashville's Sam Palladio.
For more on Kelly's past, check out our other article here.
WHERE DO THEY STAND NOW?
Kristin and Kelly's friendship breakup was a surprise to some, as the duo had been seen filming for the show last spring. But, it turns out social media has offered more clues into the pal's last known interactions.
Related: Take a Look Inside Kristin & Jay Cutler's $7M Mansion That "Won't Sell"
As you can see below, the last photo of Kelly's that Kristin liked was back in August of 2019. The same goes for Kelly's last appearance on Kristin's Instagram account – that dates back to August 2019 too. You can see Kelly standing next to Kristin in the second photo – it appears to be from the recently aired holiday special, Very Merry Cavallari.
As for why the pair were fighting? As Kristin said in the trailer for Very Cavallari season 3, Kelly "hasn't really been there" for her during this time of her life. See, Kristin decided to open a new storefront in Chicago, and was adjusting to that new aspect of her business, but it'd be easier to have a friend to lean on for support.
RELATED: Kristin Cavallari Not Speaking to Kelly Henderson in 'Very Cavallari' Season 3 Premiere
Good thing her hairstylist and longtime friend Justin Anderson toyed with the idea of moving to Nashville around the time Kristin was filming Very Cavallari – it served as the perfect time for Justin to live in Kristin's old home while everything else was going on. E! News reported that viewers will see Kristin lean on Justin during this time, as well as see her fallout with Kelly begin at the start of the season (which was filmed during the summer presumably).
Another telling sign their friendship may be beyond repair? The unfollowing Kristin did of Kelly's Instagram account. Now, Kelly is still following Kristin, along with the Very Cavallari Instagram, as well as the socials for all of Kristin's UJ brands, so take that with a grain of salt, if you will. But in this day and age, social media says a lot about a person.
RELATED: Kristin Says She "Never Believed the Accusations for a Minute" About Kelly and Jay
Whether or not Kristin and Kelly will ever repair their friendship remains to be seen – as the two have not made any public comment regarding a reconciliation; but, you never know: maybe somewhere down the road, the two can find their way back to "best friends forever" status. For now though, as Kristin famously said in her Laguna Beach days: "It's dunzo" – as in done, finished, fin.
We wish Kelly well, and we will have to wait and see how everything plays out when Very Cavallari returns to E! on Jan. 9 at 9 PM EST.
Related: Shannon Ford Throws Shade at Kristin Cavallari Prior to Season 3 Premiere
---
MORE VERY CAVALLARI NEWS
Kelly Henderson Gives Her Side of Story on Feud with Kristin Cavallari – Get Details Inside!
Who is Miguel, Kristin Cavallari's Cameraman Boyfriend from 'The Hills?'
Get All the Details on Kelly Henderson's Dating Life
Are Brittainy & Jon From Very Cavallari Still Together?
Kari Highman is a Beauty and Fashion Blogger at Feeling the Vibe Magazine. Otterbein Alum (2017) – English & Psychology. Always learning & creating. Avid fan of mid 2000's TV & pop music. Comments or tips, email kari@feelingthevibe.com