The two breakout stars of 'Very Cavallari', Kristin Cavallari's husband Jay Cutler and BFF Kelly Henderson.
Last week, we watched as Kelly went on a blind date in Nashville with a young man named Brandon. This week, we are watching as Kelly sits down with Kristin's ex-NFL playing husband Jay.
"How did Jay feel about doing an interview with you?" asked a producer.
Kristin and Kelly both cracked up. "He didn't really have a choice, happy wife, happy life," said Henderson.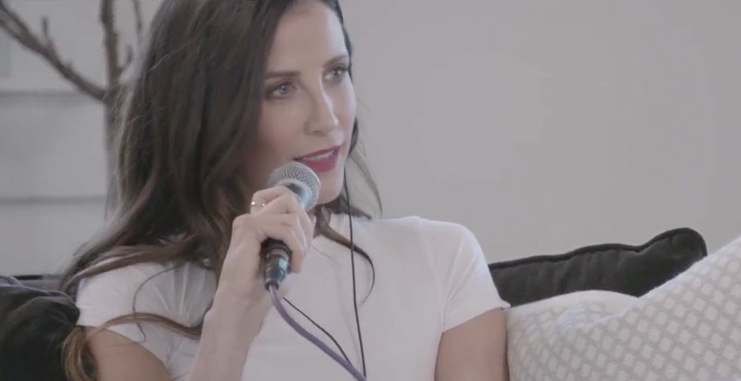 Sitting Down with Jay Cutler
"What does a day in the life of Jay Cutler look like?" was the first question out of Henderson. "You sound just like Kristin," Cutler chuckled.
"I think I've been working out a little bit more now, playing basketball a few times a week at 6 in the morning with a good group of guys," he revealed.
Kristin chimed in, "basketball is great for Jay. It keeps that competitive edge, but he's home by 7:30am," she laughed.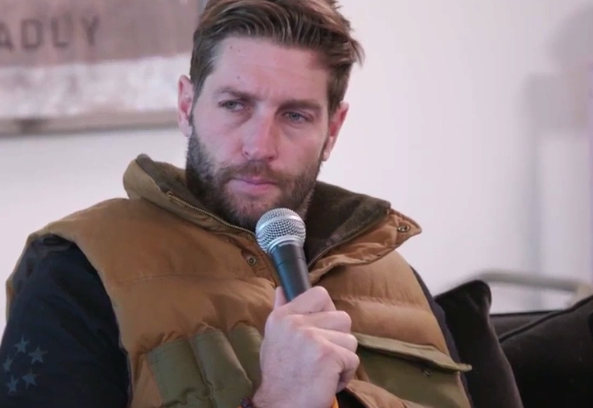 Let's Talk Relationships..
When asked how it was to balance a relationship, 3 kids, and a high pressure job, he gives all the props to his wife. "Kristin balanced it all, I just showed up," he admitted. "If she wasn't as tough, resilient and caring as she is, I didn't do anything. She kept that ship afloat," Cutler explains of life when he was playing in the NFL.
Jay Answers Fan Questions
Who Runs Jay Cutler's Instagram, "if jayhadinstagram?"
Did you know Jay Cutler is on Instagram? Well, sort of. His wife, Kristin runs the account. It is revealed on the 'Very Cavallari' episode tonight.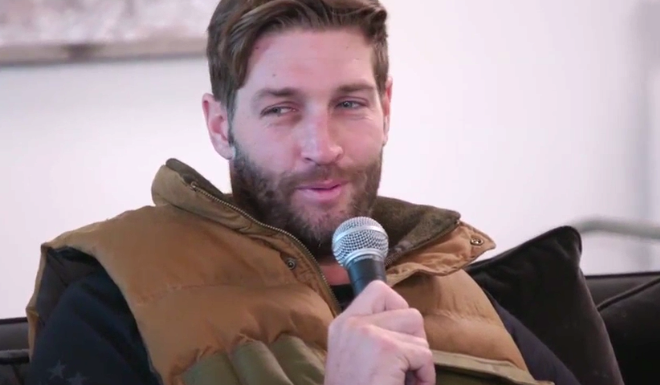 What does Jay think of men being intimidated by strong women?
"You may think I wrote this one in but I didn't…" said Kelly. "If you're with a guy who is intimidated by what you do, find a different guy," said the 35 year old. Get his full answer on the Velvet's Edge podcast.
Check out a clip of Jay and his wife Kristin talking about their relationship in a scene from tonight's episode on E!
Tune into 'Very Cavallari' Sundays at 10pm EST on E!
Get the Look: Kelly Henderson of "Very Cavallari's" Showstopping Style
Kelly Henderson Goes on Blind Date in Nashville with Brandon on 'Very Cavallari'
"Very Cavallari's" Kelly Henderson Dishes on Ex Boyfriend Bobby Bones
Kristin Cavallari's Friends See Another Side To Marriage with Jay Cutler in Upcoming 'Very Cavallari' Episode Courtney Rose is an Entertainment Writer at Feeling the Vibe Magazine based in New York. Pop culture and rom-com obsessed. Studied Journalism and is up to date on all the latest entertainment news. For tips or comments, email me at Courtney@feelingthevibe.com