With the season 3 premiere of Very Cavallari right around the corner, it's the perfect time to drop some hints as to what's been happening – especially between former BFF's Kristin Cavallari and Kelly Henderson. Feeling the Vibe reported on their feud earlier last month, but now we know the reason behind it. Keep reading below for some more details!
WHAT DO WE KNOW ABOUT KRISTIN AND KELLY'S FALLOUT?
The real reason why Kristin Cavallari isn't speaking to longtime pal, Kelly Henderson? Kelly was accused of having an affair with Jay Cutler, aka: Kristin's husband and social media hasn't let it go.
See, it all started last season, when Twitter was abuzz with talk of the "chemistry" between Kelly and Jay. It's been speculated that this all came about after Kelly had Jay on her podcast, Velvet's Edge. You can see a snapshot courtesy of the Very Cavallari IG page below: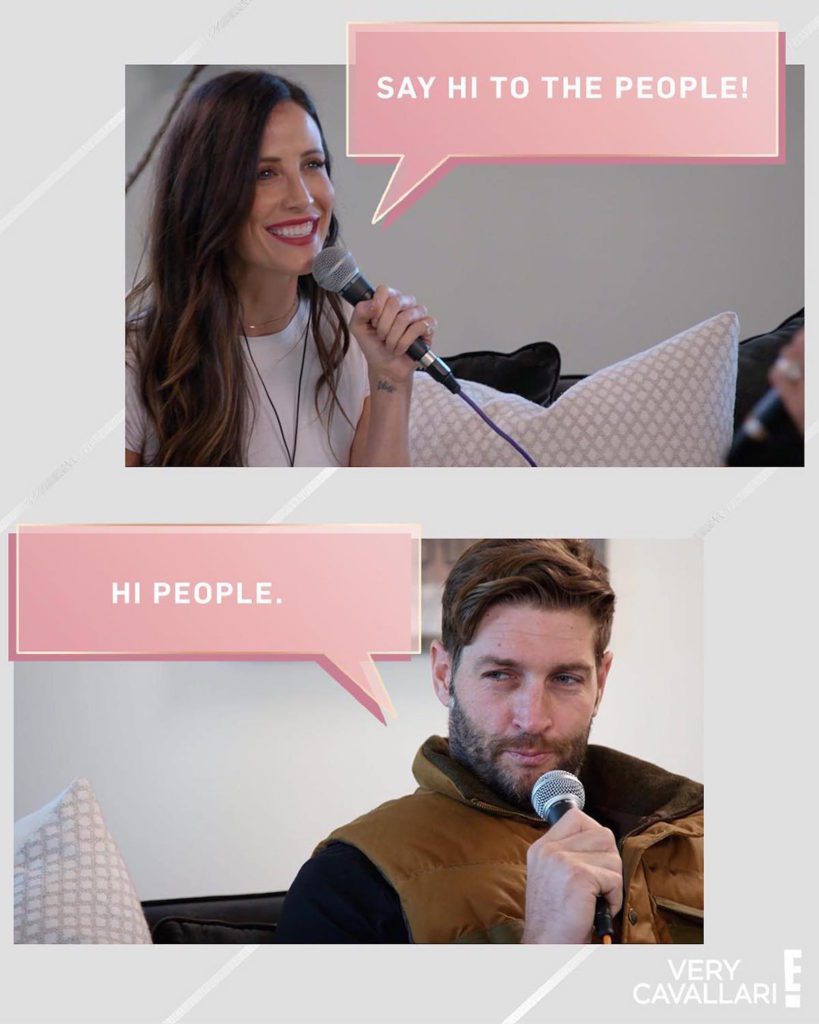 Kristin told her friends Justin Anderson and Steph Biegel that she thought Kelly would be "the last person to be affected" by all of that. But is that really all there is to it?
SO WHAT DOES THAT MEAN FOR THEM NOW?
It's been ages since Kelly and Kristin have spoken, which hasn't made things easy for the show, or their personal lives. It's hard to not have your friend by your side, but it's even worse to be at odds with them.
Kristin's definitely in a difficult situation, but hopefully she can come to terms with her new reality. You'll have to watch the premiere of Very Cavallari to find out how Kristin reacted to the news of the insane rumor – plus see what Jay had to say about it!
You can catch the season 3 premiere of Very Cavallari on Jan. 9 at 9/8 c only on E!
---
MORE VERY CAVALLARI NEWS
Kristin Cavallari Goes to Italy in Very Cavallari Season 3 – See Photos!
Is Kristin Cavallari & Kelly Henderson's Friendship Really Over?
Get Details on Very Cavallari Season 3
8 Fun Facts About Brittainy Taylor's New Boyfriend, PJ Kellogg from 'Very Cavallari'
Kari Highman is a Beauty and Fashion Blogger at Feeling the Vibe Magazine. Otterbein Alum (2017) – English & Psychology. Always learning & creating. Avid fan of mid 2000's TV & pop music. Comments or tips, email kari@feelingthevibe.com