Rosanna and Tyler. The combination that everyone on Paradise Hotel thought could not be broken up, the couple destined to make it through to the end of the show. However, just like with any good soap opera, the "it couple" couldn't possibly be together for the entire show. Hans even said "Tyler and Ro are running away with this competition."
---
However, the show took a twist and pulled the "it couple" apart. What was the dividing factor? Tyler's ex-girlfriend, Shailee of course!
The divide happened even bigger when Tyler stepped towards Shailee and Rosanna quickly pivoted. The girl doesn't waste time and she saw the possibility of losing her connection with Tyler. Off she went to Carlos who she admitted to having a "connection" with but hadn't been able to do anything because of her connection with Tyler.
What happened at the end of episode #5? Shailee stood behind Tyler… and Rosanna? She walked right past Tyler and stood with Carlos. The problem? Rosanna wasn't the only one with Carlos. Kaitlin also stood behind Carlos.
Then of course, in true reality show fashion, just as the decisions were going to be made, the show..ended!! So the big question is, who will Carlos choose??
RELATED Kristin Cavallari Explains Why She Would Want Tyler & Shailee Out of Paradise Hotel
Fans erupted on Saturday when the official Instagram for Paradise Hotel posted this photo below.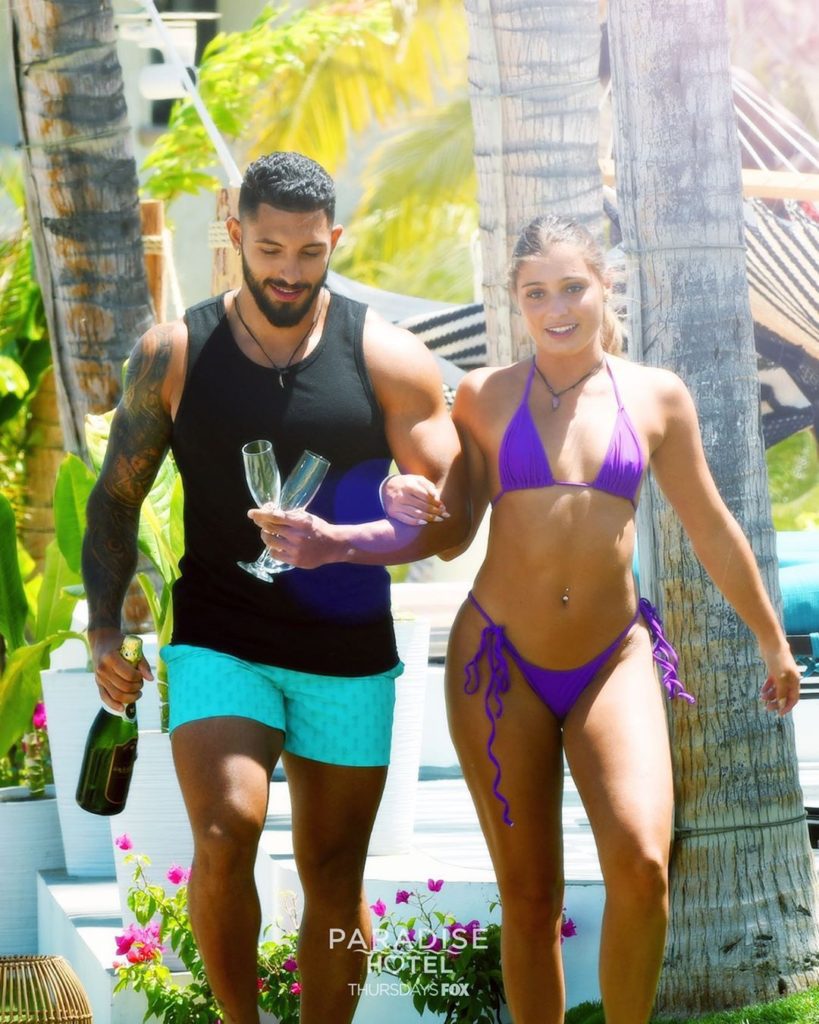 ---
It's a picture of Carlos and Kaitlin. Everyone questioned why they decided to show these two together after the big reveal didn't happen in the Carlos, Kaitlin and Rosanna triangle.
Some fans said they couldn't believe Carlos sent Ro home, others demanded "Bring Ro back!" You can see some of the comments below.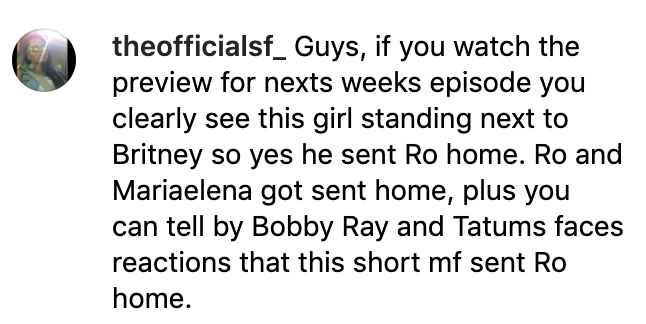 So was Rosanna sent home? Did Paradise Hotel spill the beans? The jury is still out.
Many other fans pointed out the photo posted by Paradise Hotel was from a scene in episode 5 where Carlos took the new girl, Kaitlin on a date. Is it possible? Definitely.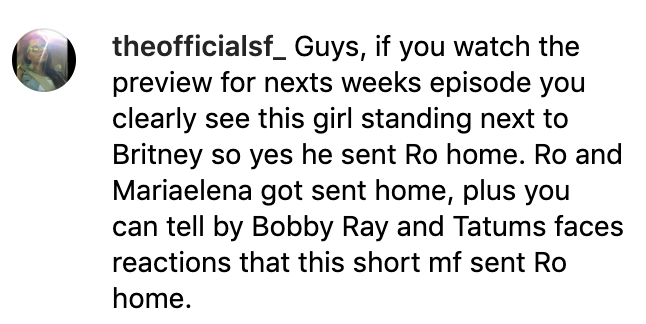 Looks like there's a possible hint that Rosanna went home but could it be true? Better watch Paradise Hotel on Fox to find out, episode #6.
Here are some sneak peek spoiler photos from Paradise Hotel Episode #6 on May 30th.
[modula id="42288″]
Tune in to Paradise Hotel on Fox, Thursdays at 8 pm EST.
MORE ON PARADISE HOTEL
Rosanna Tells Tyler "I Guess This is Goodbye" on 'Paradise Hotel' Spoiler
Kristin Cavallari Explains Why She Would Want Tyler & Shailee Out of Paradise Hotel
What Exactly Went Down Between Tyler and Rosanna When Ex Shailee Joined 'Paradise Hotel'
Tyler's Ex-Girlfriend Shailee Checks into 'Paradise Hotel' Tonight on FOX
Fans of FOX's 'Paradise Hotel' React to Show's Cancellation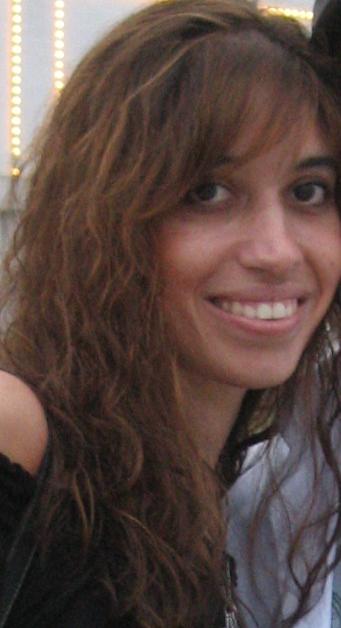 Kristen is co-editor-in-chief of Feeling the Vibe Magazine.  Music lover, pianist, and marketing professional.  Contact me for any tips or comments at Kristeneditor@feelingthevibe.com .