Jordan Knight. He was one of the biggest heartthrobs from the 1980's when he and his band members rose to fame in the New Kids on the Block, and he still is going strong 30 years later.
We dug deep and created a mega list of fun facts about your favorite "I'll Be Loving You Forever" singer. Keep reading!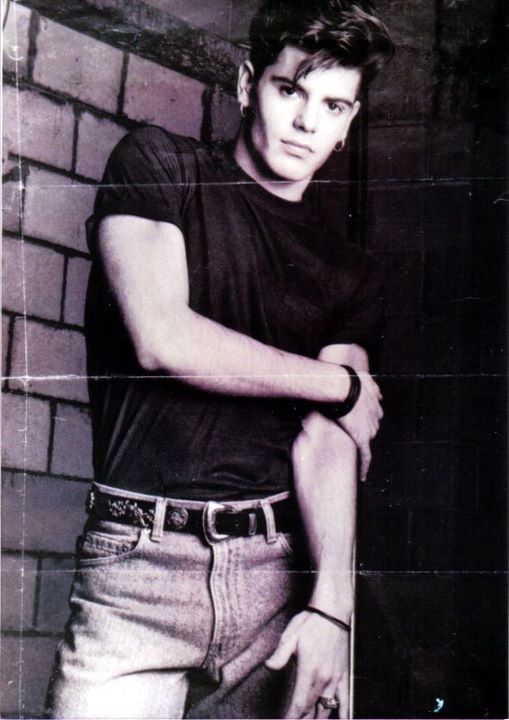 ---
1. He was born on May 17, 1970 and grew up in Dorchester, MA.
2. Jordan is the youngest of 6 siblings; Allison, Sharon, David, Christopher, and Jonathan (who is also in NKOTB).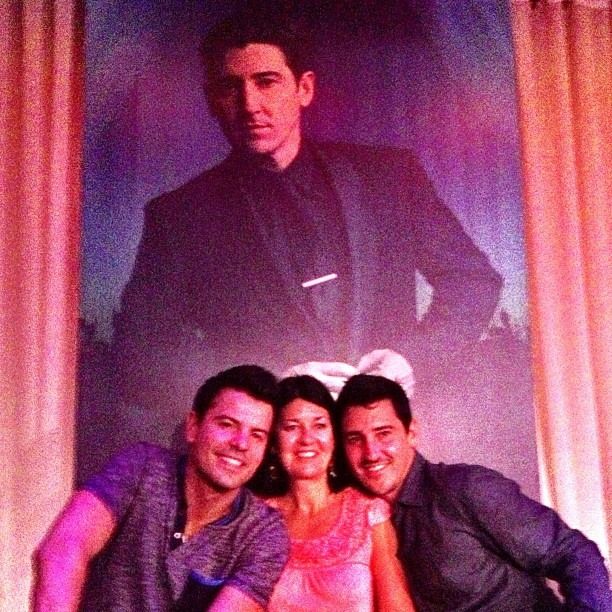 ---
3. He was almost 14 years old when he joined the NKOTB.
4. In his live social media videos, he likes to say "We're doin' it live!" He got his slogan from the former FOX News host, Bill O'Reilly.
5. Doesn't like to watch scary movies while out on the road.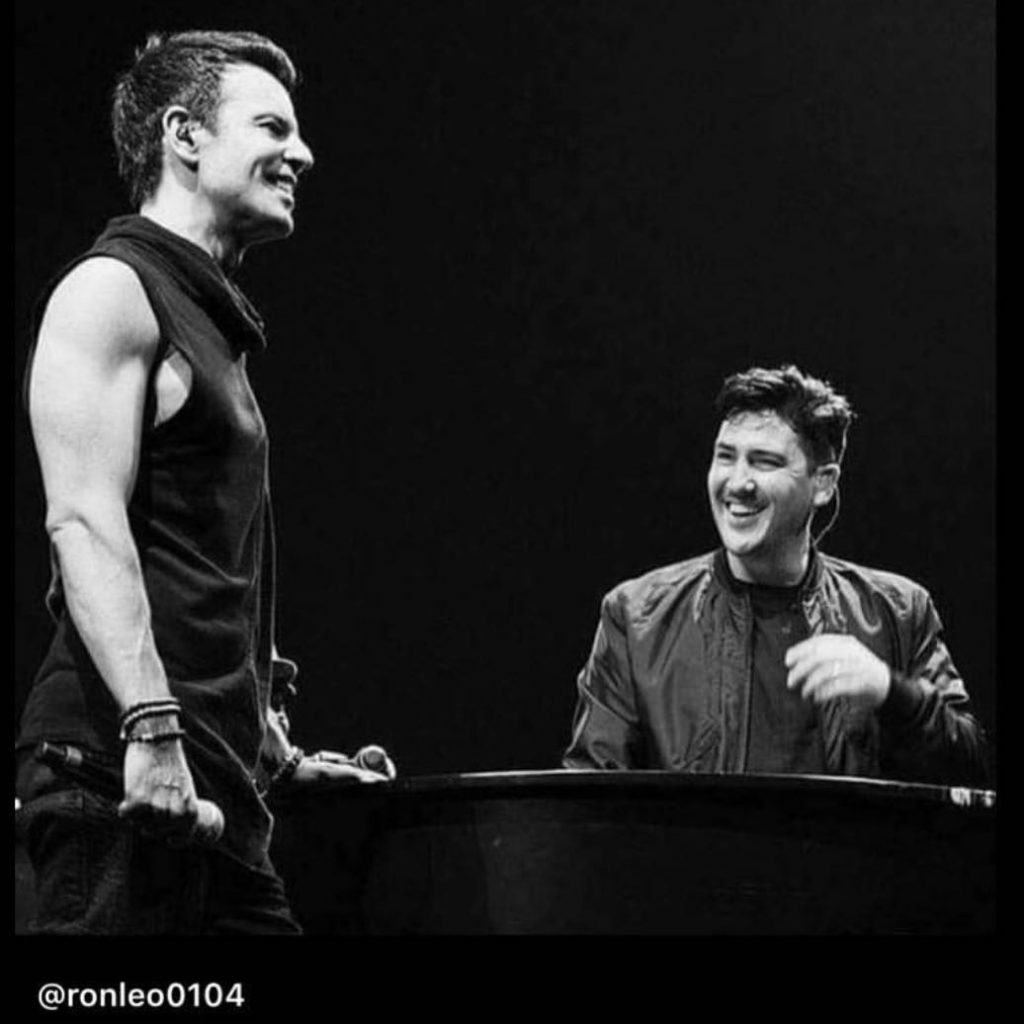 ---
6. Once was drinking a La Croix Pamplemousse (grapefruit) sparkling water on Instagram Live, which happens to be his favorite drink.
7. Performed "Didn't I Blow Your Mind (This Time)" originally by the Delfonics in front of thousands of adoring fans when he was only 16 years old. (Watch below)
8. Rides a bike in the backstage of his shows. He said it saves "all of us from having to walk back and forth from the bus to the dressing room."
9. The bike is literally called the "swag cycle." Want one for yourself? We're not kidding, it's available on Amazon!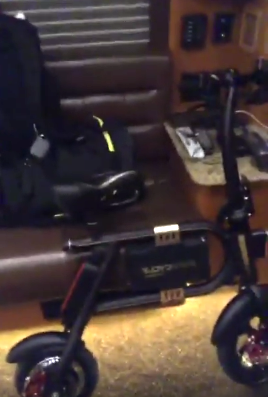 ---
10. His sons love playing video games but he doesn't join in on it. He said, "I would want to beat them and their friends and I'd spend too much time on it."
11. Has his stock day trading equipment setup on his tour bus.
12. Jordan is so close to his fans that he lets them join in on his Instagram Lives when he's chilling on the tour bus after shows.
13. Was a strong math student in school.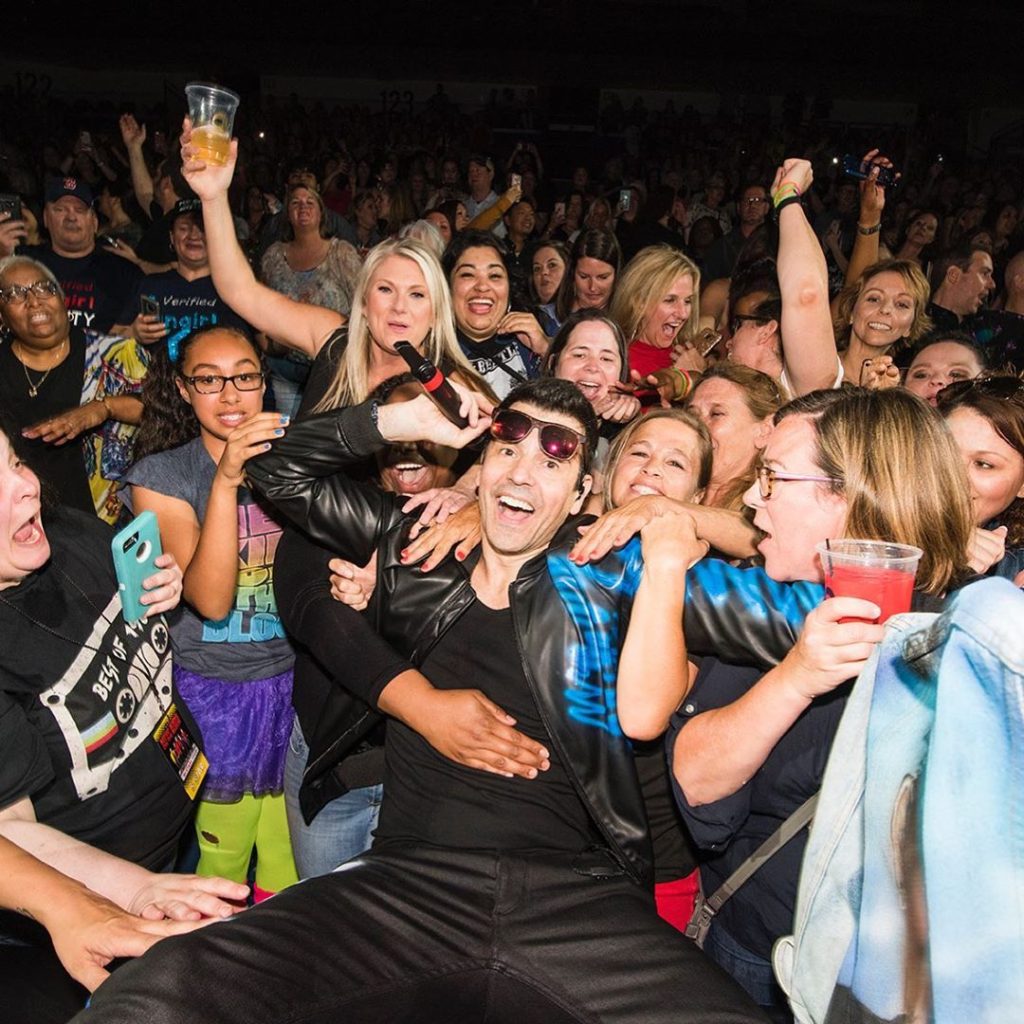 ---
14. He was a special guest at Donnie's Backrub on the NKOTB cruise where he gave one lucky fan a dream come true Jordan treatment. Watch the video below:
15. Currently still lives in Massachusetts where he grew up.
16. He and his family are regulars at Abby Park in Milton, MA.
17. Even though Jordan owns a restaurant, he doesn't consider himself a foodie. When they have to order food on the road, he will write "the same as Donnie" because as he says "Donnie is a foodie – so anything he orders I know will be amazing."
18. Once did an impromptu dance to Bobby Brown's "Every Little Step" on the NKOTB cruise and it's everything! (You will have this on repeat)
19. His sons Dante and Eric are 8 years apart.
20. Jordan and his brother (fellow NKOTB member) Jonathan are super close. Look at this vintage interview video of the brothers.
21. Jordan once gave Nick Carter marriage advice saying, "let your wife know when you're going on tour. You have to let her know your plans. Don't tell her a day before, or a week before. Keep her in the loop."
22. How do you get a guy to notice you? Jordan offered some insight to all the single ladies out there in a Huffpost article. He said, "I think all ladies need to know the secret, though. The way to make somebody into you is to stop trying to get them to be into you. If they're not into you, do your own thing. Hang out with your friends. Everybody wants what they can't get."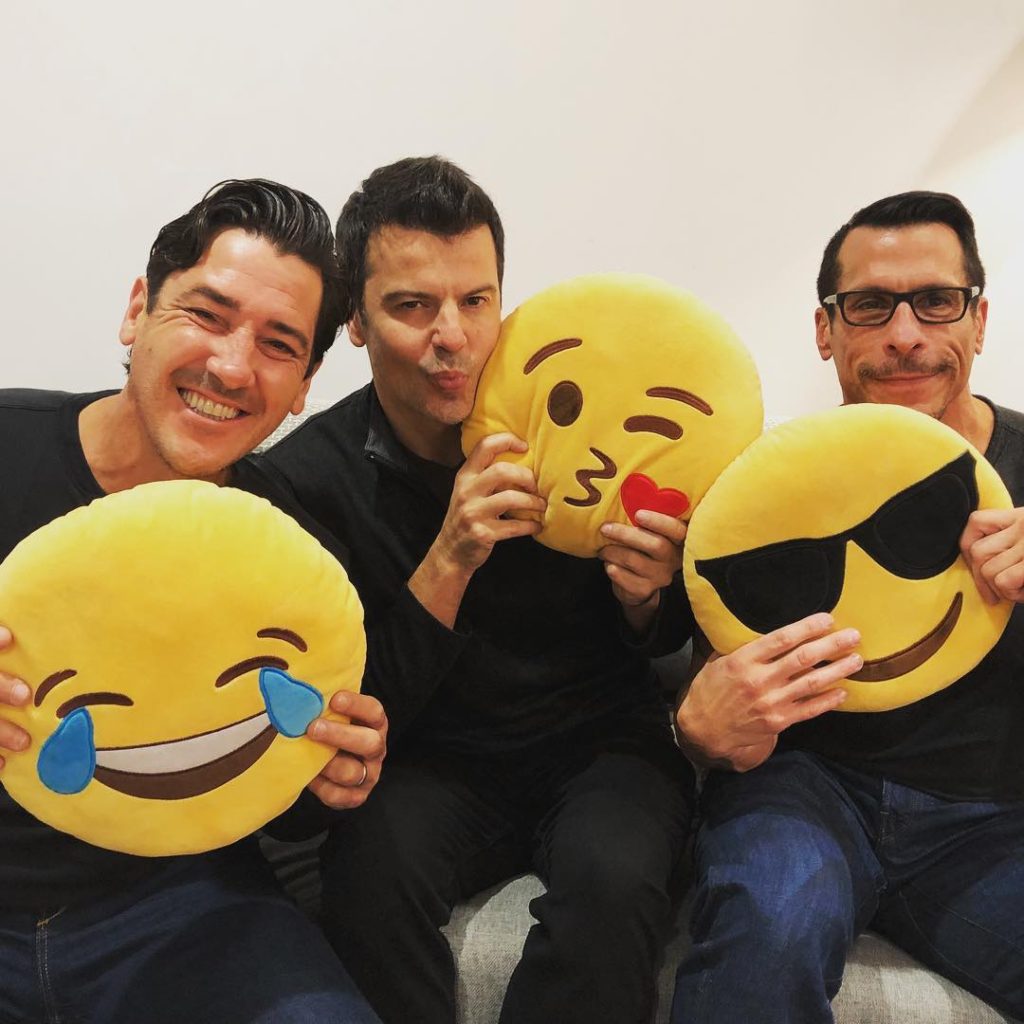 ---
23. He suffers from allergies.
24. He's watching social media, ladies! His song O Face was inspired by photos the fans were posting on Twitter of the guys from their concerts. (See if NKOTB is coming to a city near you.)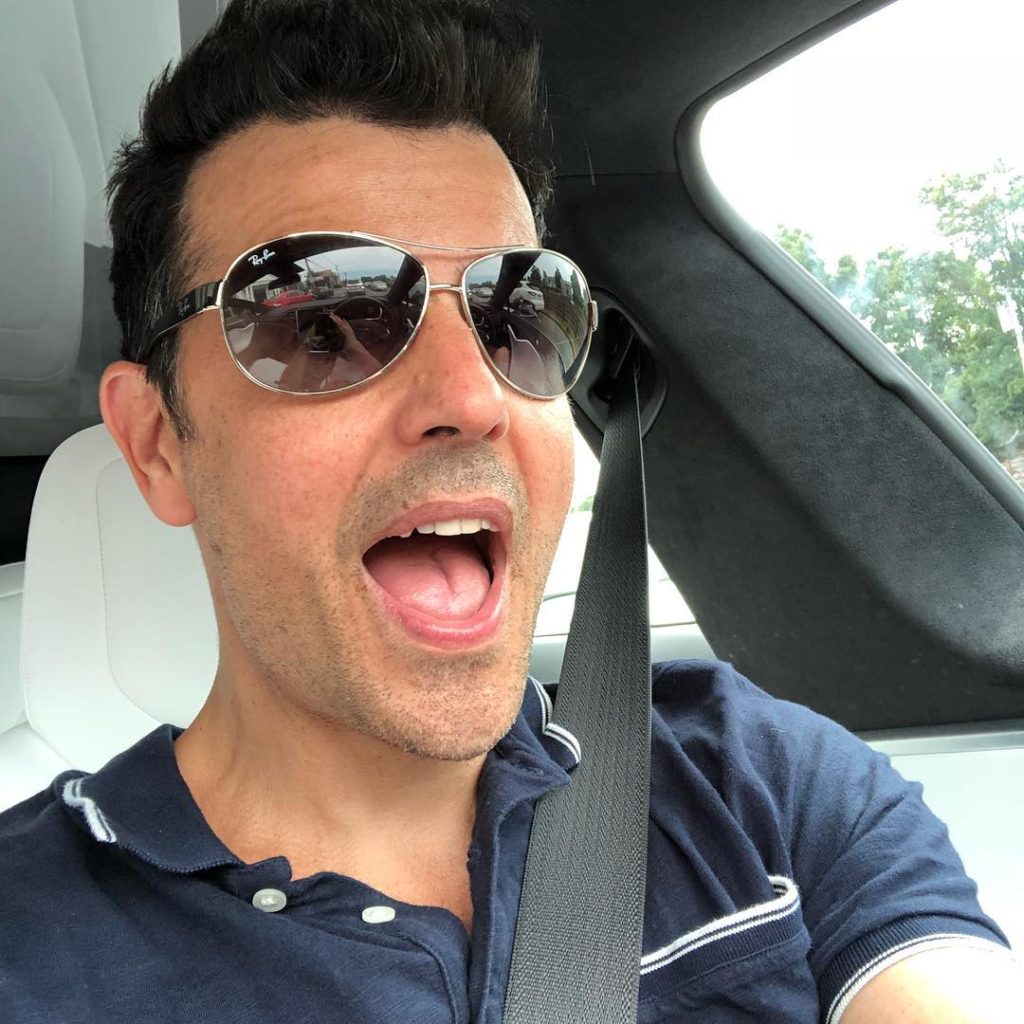 ---
25. Jordan believes in not basing your entire happiness on your crush. "Don't just sit at home waiting for the guy. You have to have your own thing going on, not wait on somebody else to provide you happiness in your life. You've gotta provide happiness for yourself first, and then other people are going to want to join the party," he told Huffpost.
26. Donnie called Jordan first after producer, Maurice Starr was trying to put the New Kids on the Block together.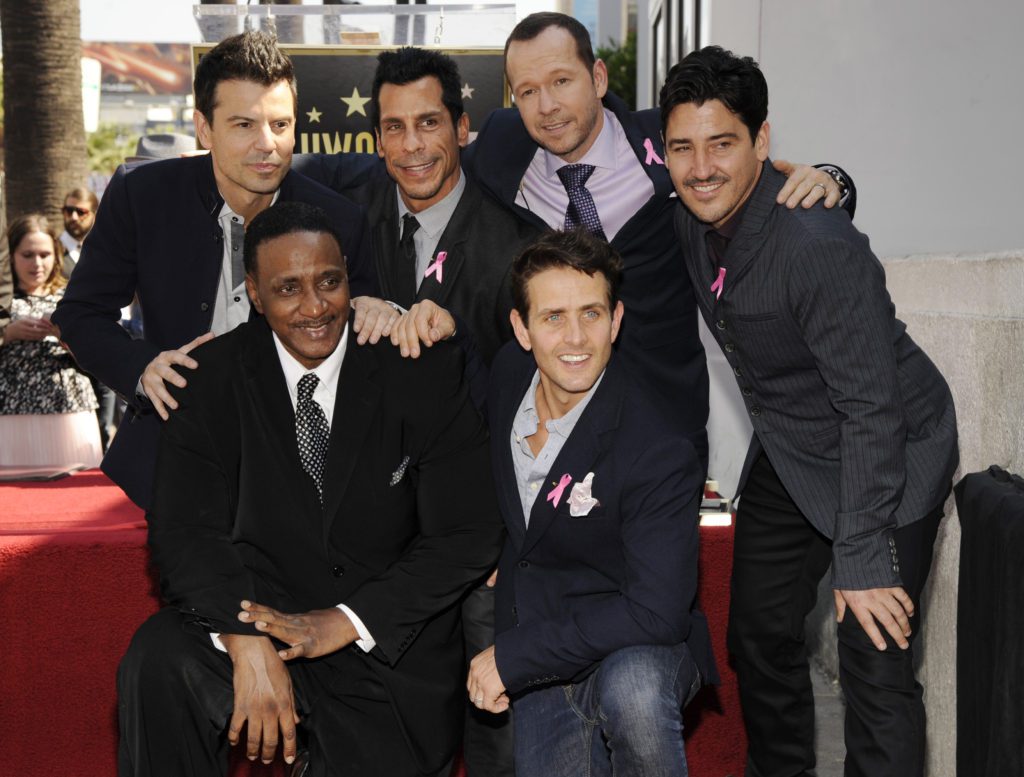 ---
27. Went on a family fishing trip. His son is right in front with the yellow and orange life vest on.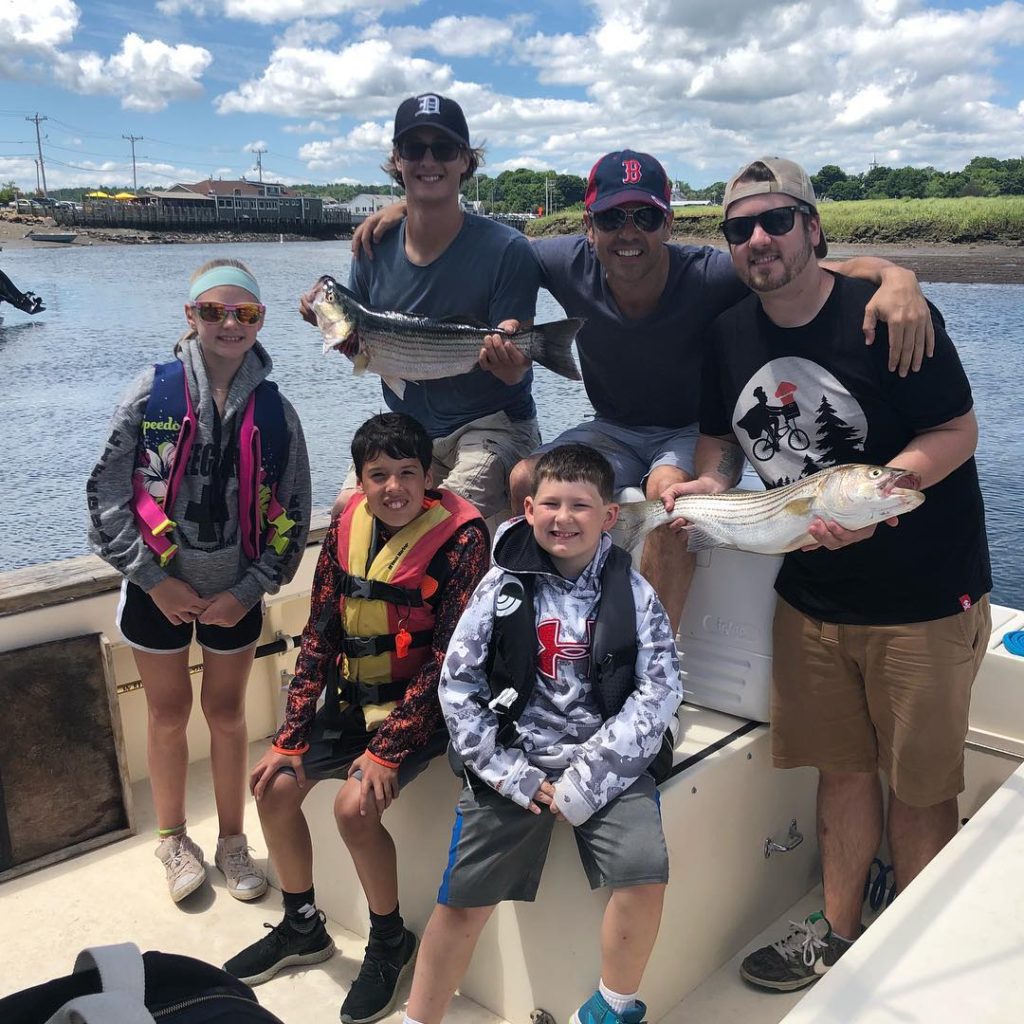 28. When the band was in their first few years of fame, a fan found out where Jordan went to the dentist. She called to ask when his appointment was, but Jordan's mother Marlene said "fortunately our dentist is very cooperative and gave her the wrong information."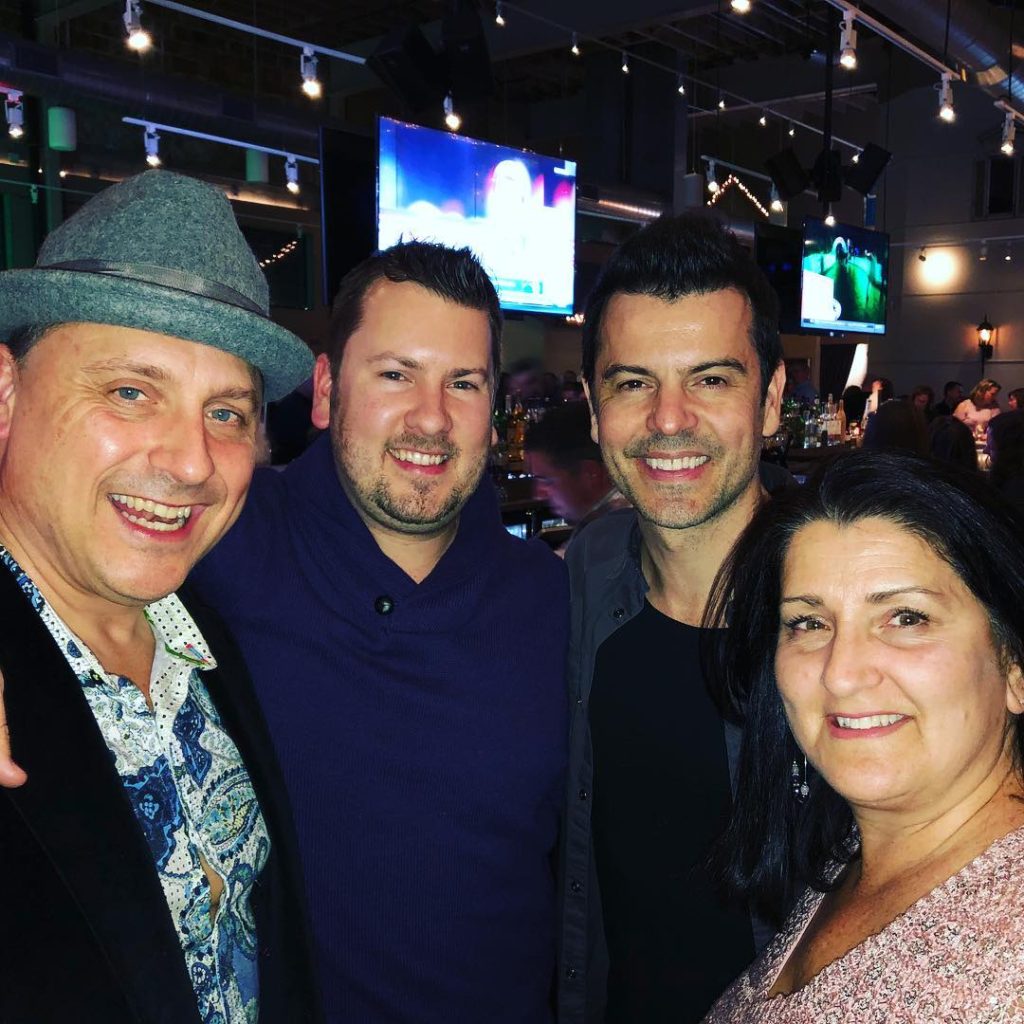 ---
29. Jordan loves children. Early on in his career, Jordan had his nephew with him on a talk show called "People are Talking." Fast forward 30 years and you see him helping Joey McIntyre's oldest son Griffin sing at one of their shows. Too cute!
Jordan and his Nephew on "People Are Talking" Video
Jordan with Joey McIntyre's Son Griffin Singing "Tonight"
30. You won't find Jordan putting moisturizer on in his skincare routine. When a fan asked him what his routine entails, he confessed, "brushing my teeth." Does he use eye cream? "Hell no!" he exclaimed. "I am low maintenance," he admitted.
31. His father was an Episcopal priest and mother was a social worker.
32. Sent a sweet message on social media to his mom for Mother's Day along with a throwback photo. "Happy Mother's Day to my beautiful mom, and to all moms out there working hard and giving their all!"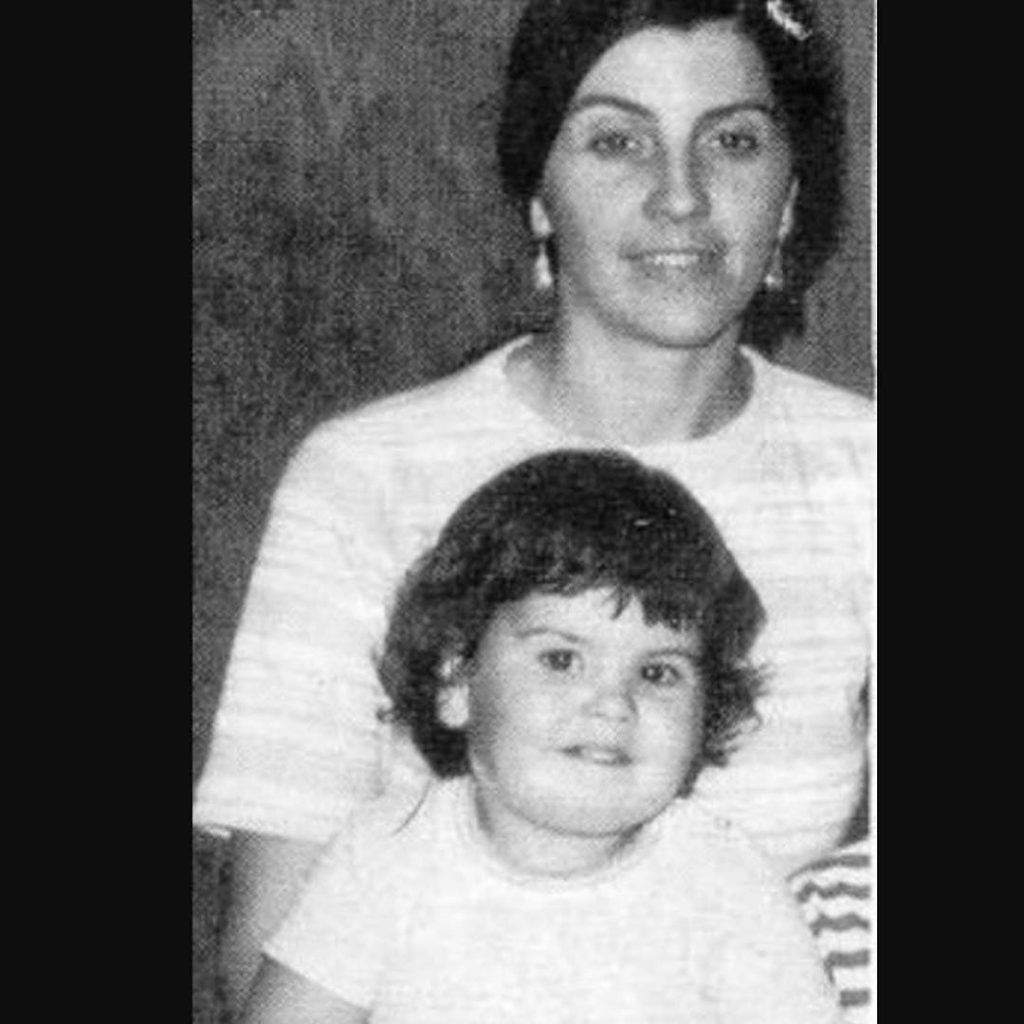 33. When Jordan was growing up, he would say he wanted to be a counselor or a doctor. "I don't talk a lot – I'm more of a listener, so I could see myself in that role," he told HuffPost.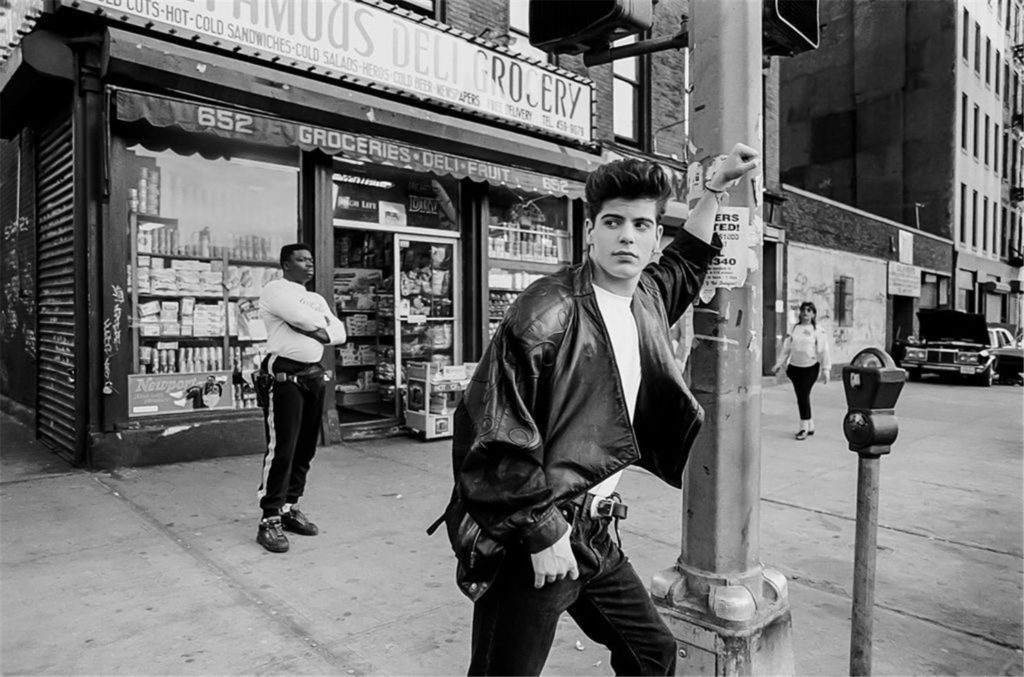 ---
34. Said he got his falsetto voice while growing up singing in the church.
35. In a blue silky robe and white undershirt, JK danced for his fans to Pony by Ginuwine on the NKOTB cruise – resulting in commentary from Joey Mac in the background. Watch below:
There you have it! Are you on Twitter? Which NKOTB member do you want more of? Tweet us: "I want more of Jordan, Jonathan, Donnie, Joey, or Danny" @feelingthevibe!
50 Fun Facts About NKOTB's Donnie Wahlberg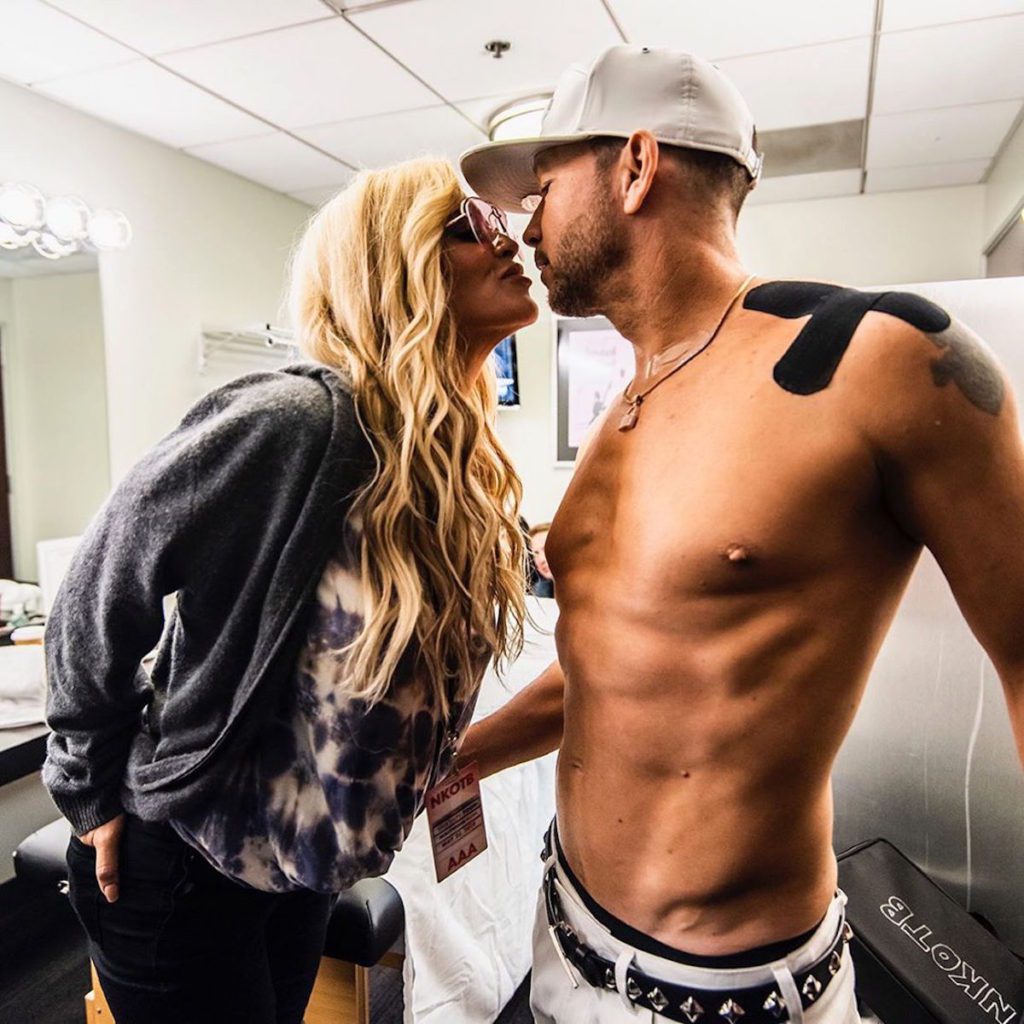 MORE ON NKOTB
Jordan Knight Then & Now Through the Years: A Picture Timeline
Will There Be a NKOTB Cruise in 2020?
Who is Jordan Knight? 6 Fun Facts You Didn't Know About the NKOTB Singer
Who is Joey McIntyre? 6 Fun Facts You Didn't Know About the NKOTB Singer
Andrea Barber Gets 'NKOTB' Birthday Surprise from 'Fuller House' Co-Star Candace Cameron Bure Courtney Rose is an Entertainment Writer at Feeling the Vibe Magazine based in New York. Pop culture and rom-com obsessed. Studied Journalism and is up to date on all the latest entertainment news. For tips or comments, email me at Courtney@feelingthevibe.com