Donnie Wahlberg. He has been a heartthrob since the 1980's, when the guys rose to fame in the New Kids on the Block and is still going strong today! Not only is he a talented singer and dancer but he also has a successful acting career.
To honor Donnie for his big 50th birthday, Feeling the Vibe dug deep and created a mega list of fun facts about your favorite NKOTB member and Blue Bloods actor. Keep reading!
---
1. He was born on August 17, 1969 and grew up in Dorchester, MA.
2. Donnie is the second youngest of 9 siblings; Arthur, Jim, Paul, Robert, Tracey, Michelle, and Debbie, and younger brother, Mark.
---
3. His mother Alma was a bank clerk and nurse's aide, and his father, Donald Edmond Wahlberg Sr., worked as a delivery driver.
4. Donnie's nationality is Swedish and Irish on his father's side, and his mother is of Irish, English, and French-Canadian.
5. He has two sons, Xavier and Elijah with his first wife Kimberly
---
6. He and Jenny McCarthy started dating after meeting on Watch What Happens Live hosted by Andy Cohen.
7. Huge fan of the Boston Celtics.
8. Just like his NKOTB bandmate Jordan, Donnie is also a restaurant owner. They have a restaurant in Boston named the Wahlburgers with his brothers Paul and Mark.
9. Donnie was the first one to meet NKOTB creator, Maurice Starr.
---
10. Just celebrated the 20th anniversary of his movie the Sixth Sense.
11. He has been playing Danny Reagan on Blue Bloods since 2010.
12. Are he and his wife fans of CBS's "Love Island?" Donnie tweeted this out: Think me and @JennyMcCarthy just found a great way to spend a wonderfully lazy Saturday!!!!!!!!
13. Appeared in 7 episodes of Joey McIntyre's "Return of the Mac" in 2017.
14. For the NKOTB cruise, he hosts "Donnie's Back Rub." Watch as he dances super close to cruise attendee and NKOTB fan Jill.
15. He lost 43 pounds for his role as Vincent in the Sixth Sense.
16. His "cousin-in-law" is actor, Melissa McCarthy (Molly from Mike & Molly)
17. Turned his french bulldog Lumpy into a superhero!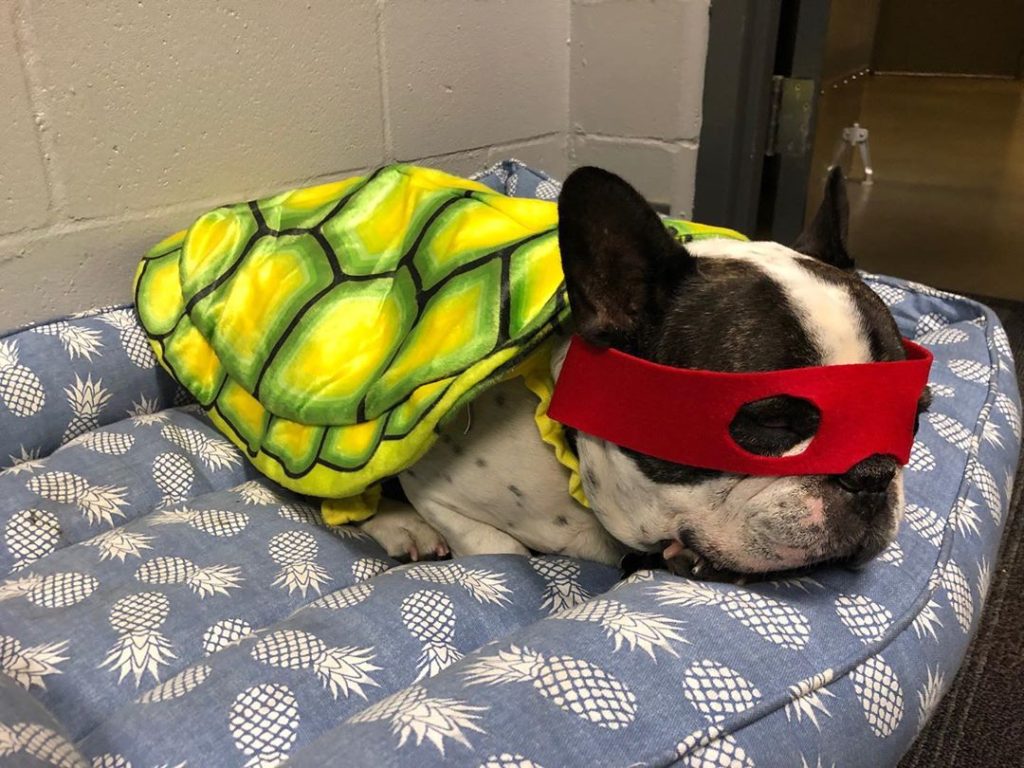 18. He's kid friendly! When he spotted this 5 year old at their concert, he was impressed with all the lyrics he knew of the NKOTB songs.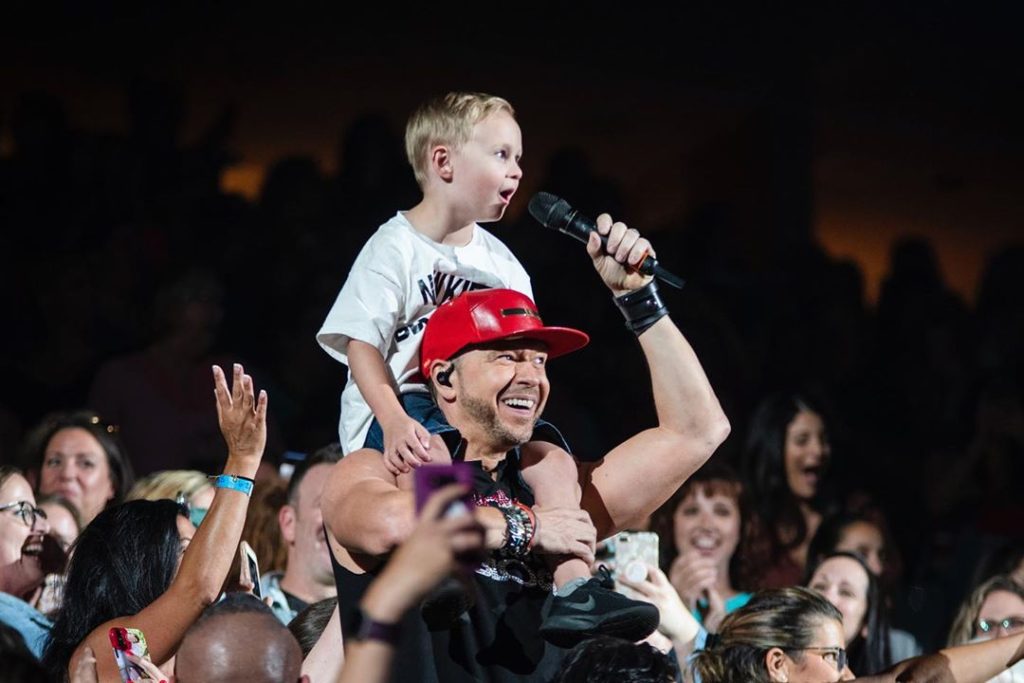 ---
19. He doesn't like to spy on his spouse's cell phone activity.
20. Has positive words to say about his friends. For his bandmate Jordan Knight's birthday, he sent a nice message revealing Jordan would be the first person to have his back ever since knew each other growing up together in Boston!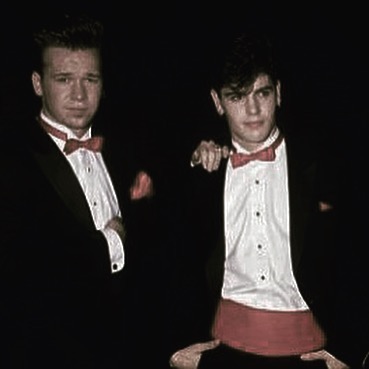 ---
21. Donnie once said, "There is only one thing that motivates me, inspires me, fulfills me, humbles me and gets me on to that stage every single night — LOVE!"
22. Super close to his mother Alma. For her birthday, he said "I can write 7 million words to describe you, honor you, praise you and thank you. Instead, I'll save some of those for the foreword of your upcoming book."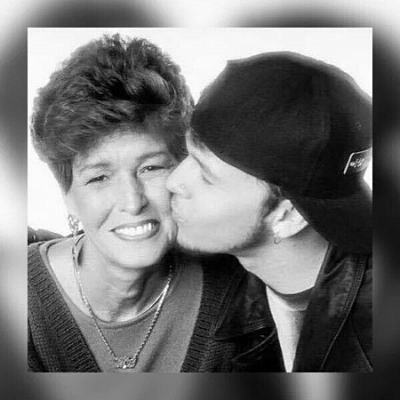 ---
23. Supported his NKOTB bandmate, Joey McIntyre while he was in the Broadway musical, Waitress.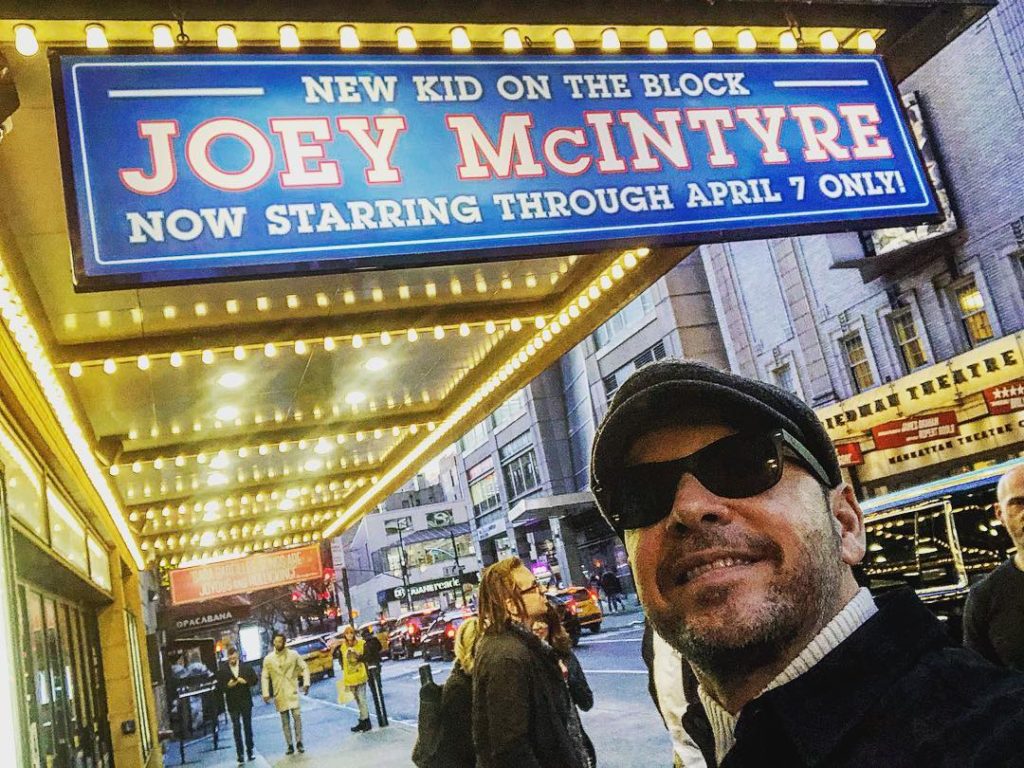 ---
24. Once fangirled over Kacey Musgraves for singing he and wife Jenny's song Butterflies and for "being so gracious."
25. Hosted a show called Very Scary People for the HLN Network.
26. Proposed with a 10-carat yellow sapphire engagement ring in early 2014.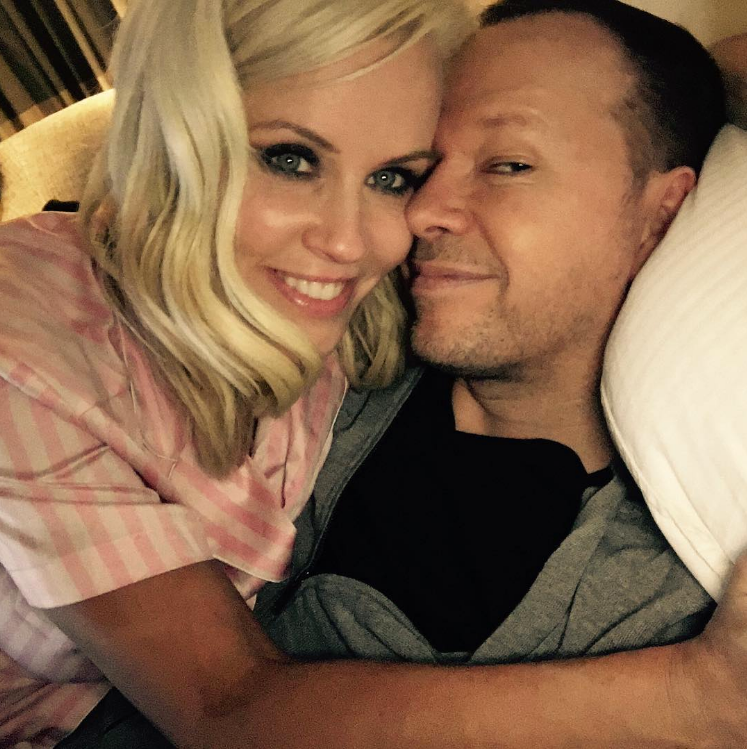 ---
27. The couple married in 2014 at Hotel Baker in Illinois.
28. McCarthy says he is an amazing stepdad to her son Evan who was diagnosed with autism.
29. Had a reality show called Donnie Loves Jenny on A&E
30. He's a family man. Look at this cute selfie with his niece Ella.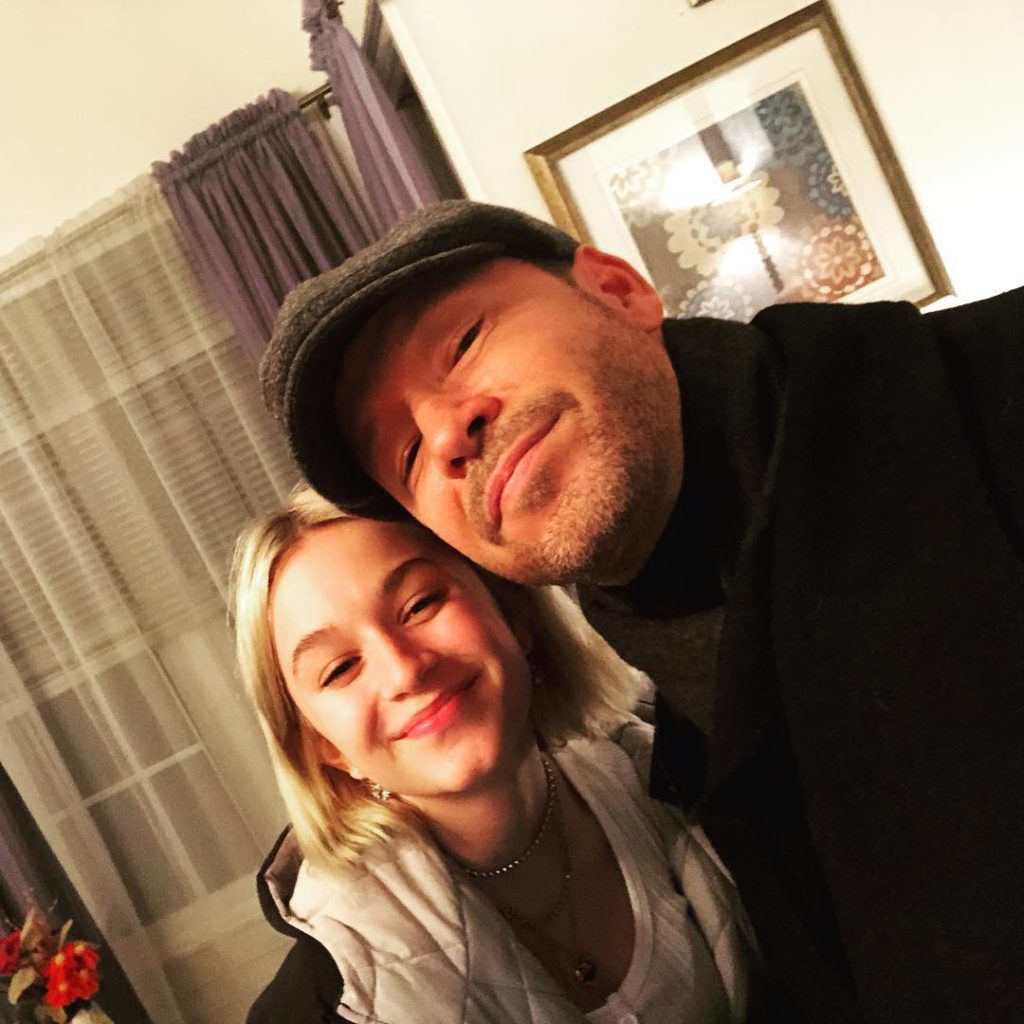 31. He is a big sneaker fan!
32. Gets upset when the NKOTB cruise comes to an end. "It's with a heavy heart that we say goodbye" he said on Rock This Boat.
33. Very close to his brother – actor, Mark Wahlberg. During an interview he said that was about to cry because "Mark was the original member of the band with me."
34. Didn't appear for the taping of Fuller House episode on season 2 because he was filming Blue Bloods.
35. As a child he wanted to be a professional baseball player.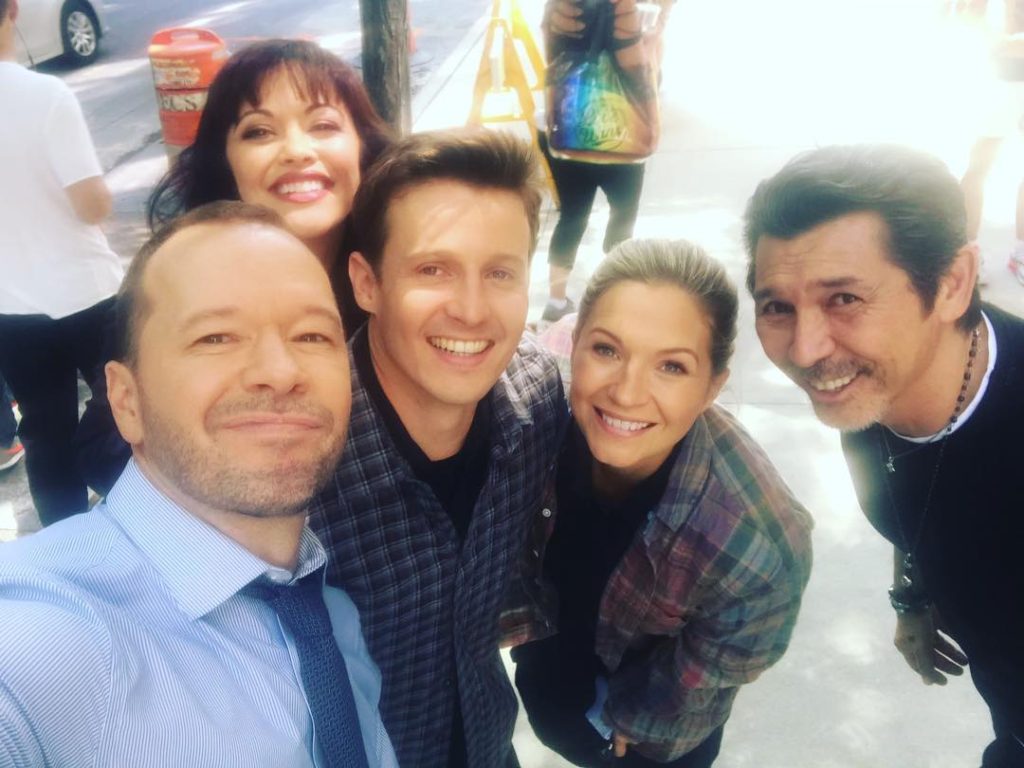 36. When asked what his best quality is, he said his "positive attitude."
37. If he wasn't part of the NKOTB, he would want to be a police officer.
38. He wishes he could tell his teenage self, "don't worry, everything's going to be just fine."
39. For Mother's Day, he posted this old school NKOTB photo with their moms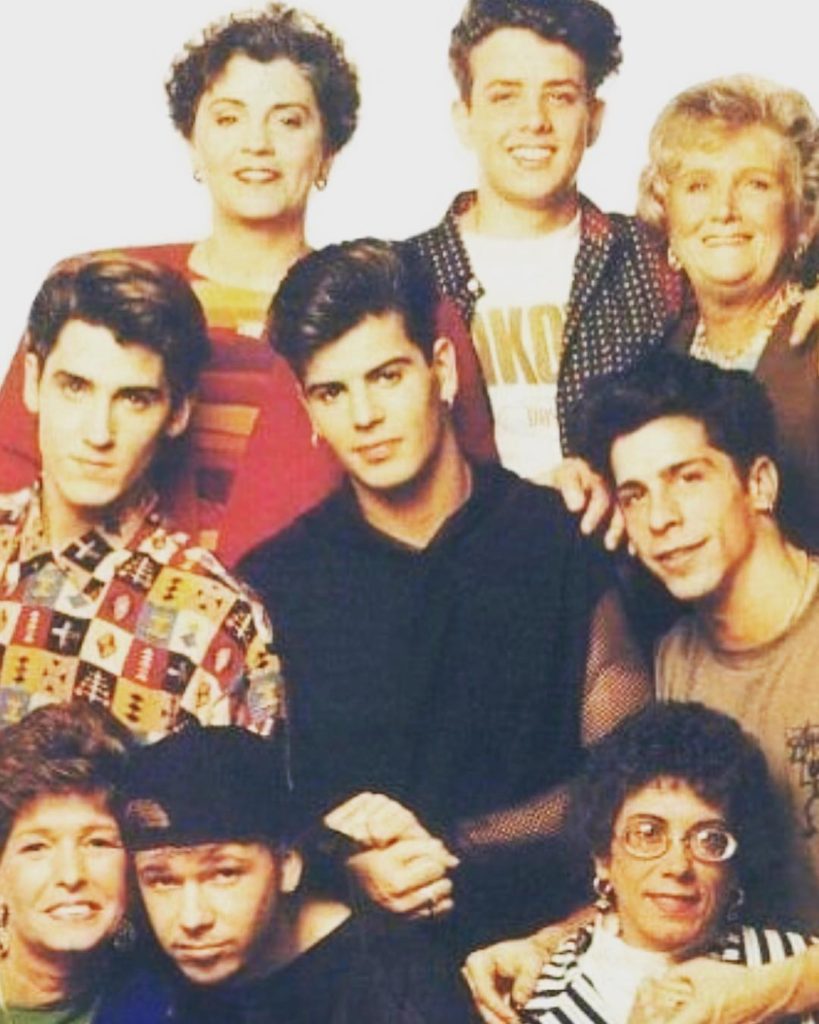 40. His guilty pleasure is watching 'The Real Housewives' with his wife Jenny McCarthy.
41. Is a proud self proclaimed "Mama's boy!" His mother was a single mom who was left to raise 9 children on her own.
42. Jordan says Donnie is a total foodie.
43. Donnie loves Toronto saying, "the food scene here is unbelievable." The family has one of their "Wahlburgers" restaurants in Toronto.
44. Shoots Blue Bloods in NYC.
45. He and wife Jenny McCarthy live in Chicago.
46. In an interview with CBS when they asked him how he would change his character, Wahlberg replied "There's a lot of humor in law enforcement, to get through some of the hard times. I would write him a few more jokes!"
47. It took Donnie 2 weeks to first ask his now wife Jenny out on a date.
48. Once left a $2,000 tip at a Charlotte, North Carolina Waffle House. Wow! Why? His mom waited tables for years and he likes to treat these waitresses like queens.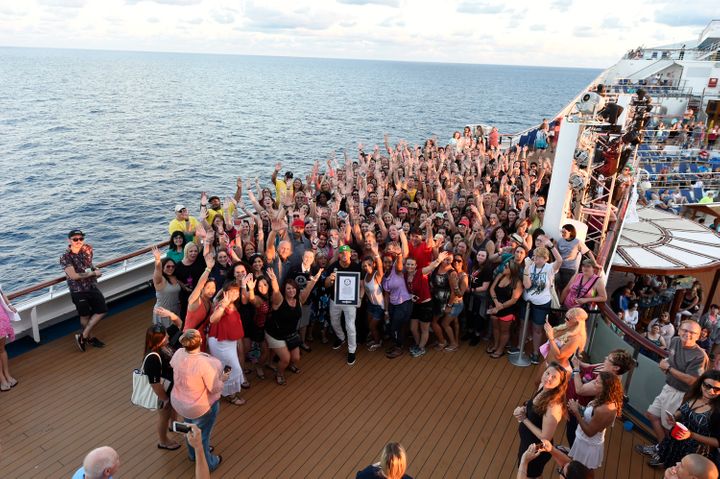 ---
49. He really is the selfie king! Wahlberg set the record for "Most Selfies In 3 Minutes" by posing for 122 photos. Where did he do this? On the New Kids on the Block cruise of course!
50. He turned the big 5-0 this year and he makes 50 look great!
There you have it! Are you on Twitter? Which NKOTB member do you want more of? Tweet us: "I want more of Donnie, Jonathan, Jordan, Joey, or Danny" @feelingthevibe!
MORE ON NKOTB
New Kids on the Block Game Central
Joey McIntyre Attends Donnie Wahlberg's 50th Birthday Bash – See Photos
35 Surprising Facts About Jordan Knight from NKOTB – You Won't Believe #28
Donnie Wahlberg Pays Visit to the Man That Started NKOTB, Maurice Starr
Jordan Knight Then & Now Through the Years: A Picture Timeline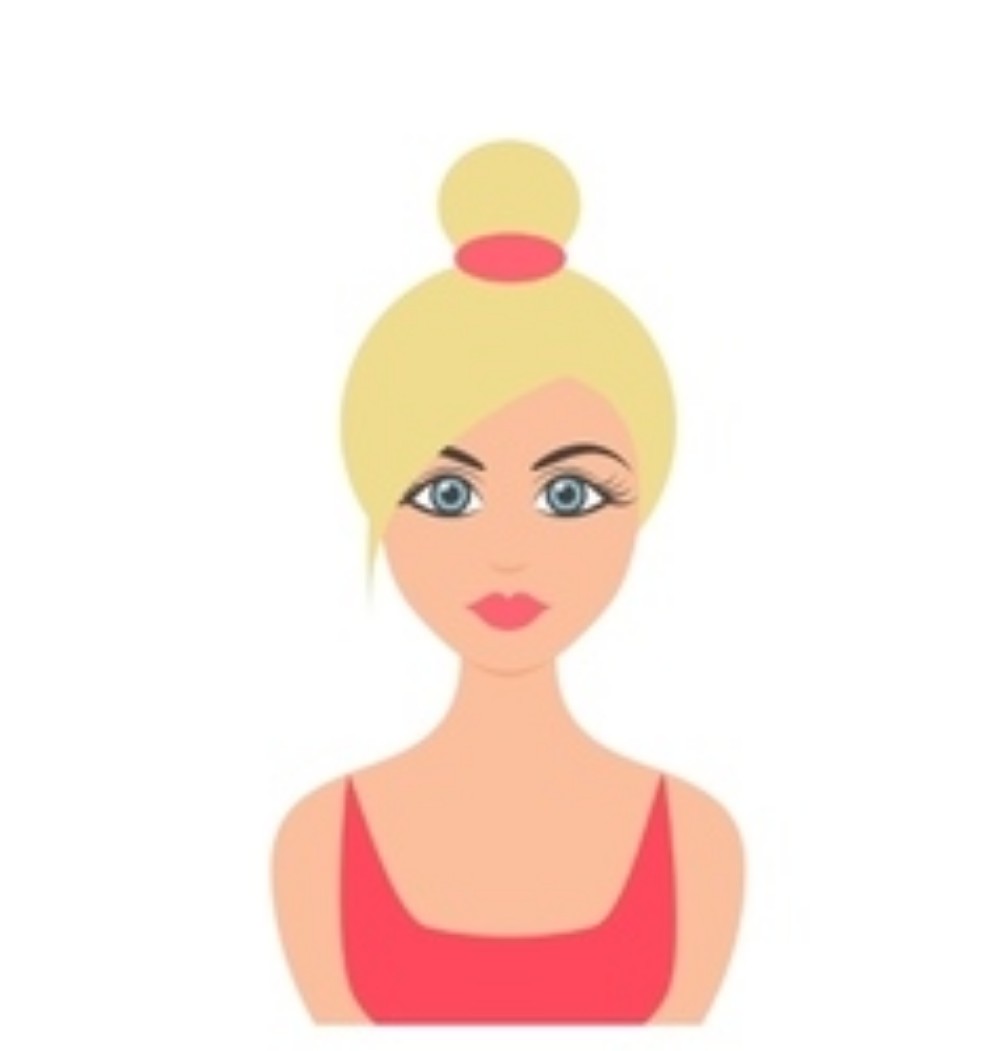 Lover of all things pop culture. 'Catfish' is my guilty pleasure. Hopeless Romantic. For tips or comments, email jaclyn@feelingthevibe.com