You could hear screams coming from miles away when Jordan Knight was on stage with the NKOTB back in the late '80's. Fast forward over 30 years and it's not much different these days.
The guys got back together in 2008 and they have been going strong ever since. Most recently all 5 original members wrapped up a soldout Mixtape Tour over the summer of 2019.
Let's take a look at the falsetto-strong vocalist and heartthrob, Jordan Knight through the years.
Jordan as a Baby with His Mom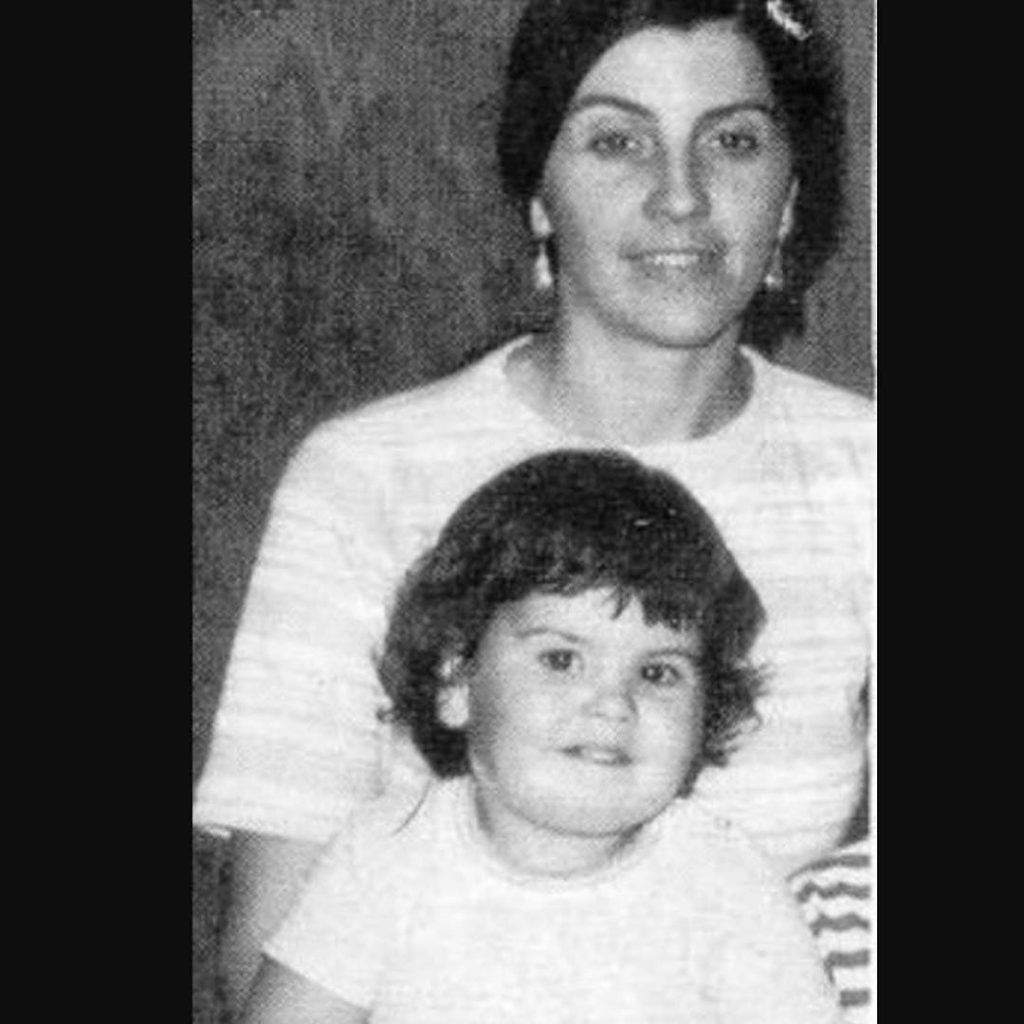 Jordan was a cute little baby as his mother, Marlene holds him in this classic black and white photo. He looks like he's around 2 years old which would mean this was taken in 1972.
It's Bath Time!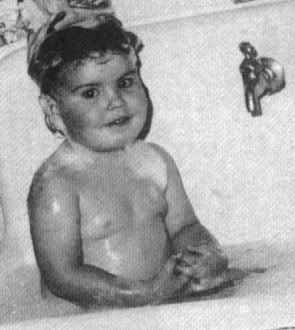 Look at this cute photo of baby Jordan all soapy in the tub. Couldn't you just squeeze him?
Vintage Family Photo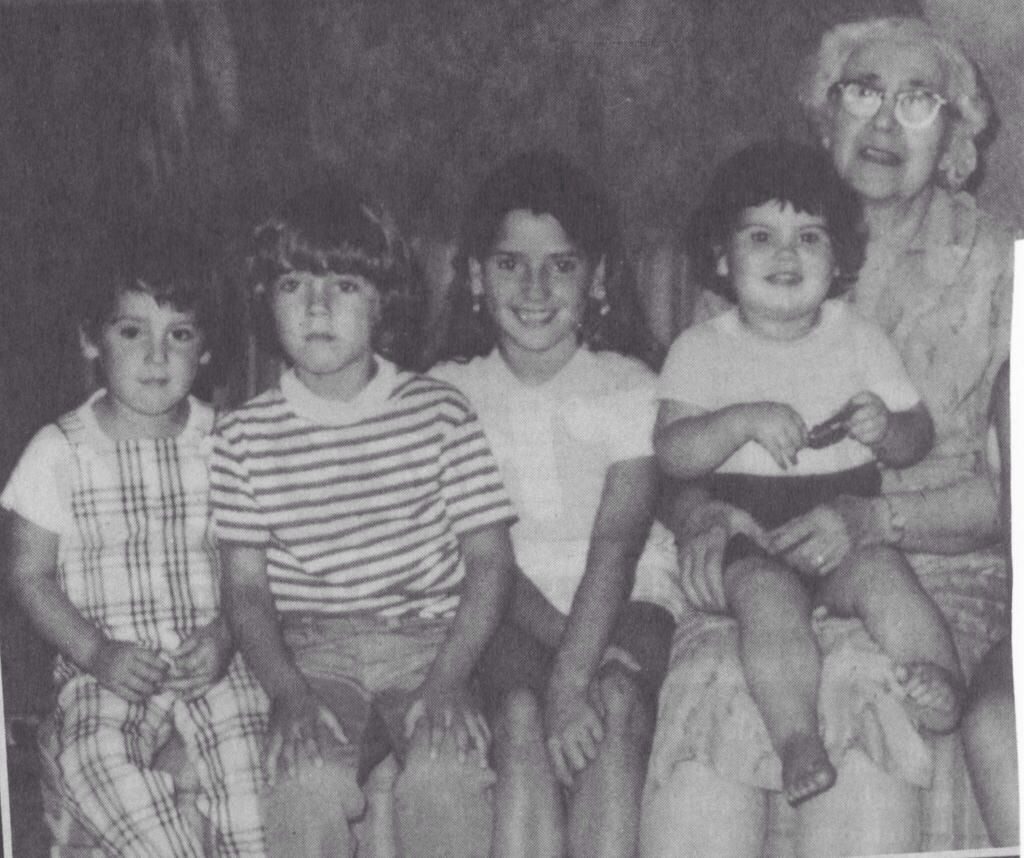 Not only is baby Jordan seen in this photo but his brother Jonathan is as well. Jonathan is on the far left and Jordan is on his grandmother's lap on the right.
Teen Jordan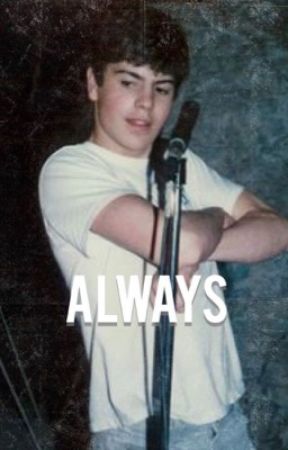 In the very beginning days of NKOTB, Jordan was always serious about practicing his craft.
Let Me Eat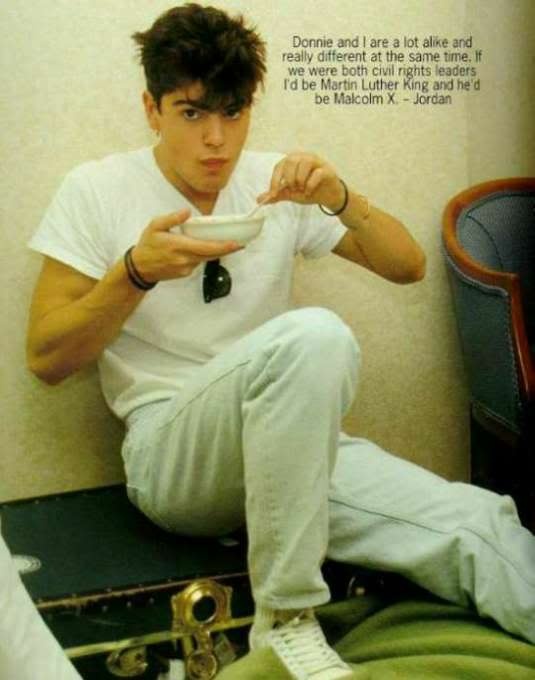 Jordan was captured backstage taking a meal break. Knight told the magazine, "Donnie and I are a lot alike and really different at the same time. If we were both civil rights leaders I'd be Martin Luther King and he'd be Malcom X."
Playing the Keys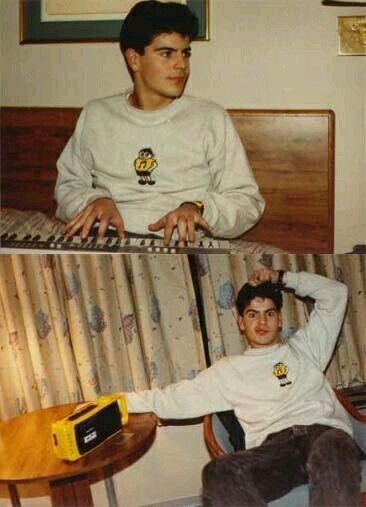 In a rare behind the scenes photo, Jordan is seen playing the keyboard in what appears to be a hotel room on the road in 1988. That makes Jordan 18 years old.
Cuddling Up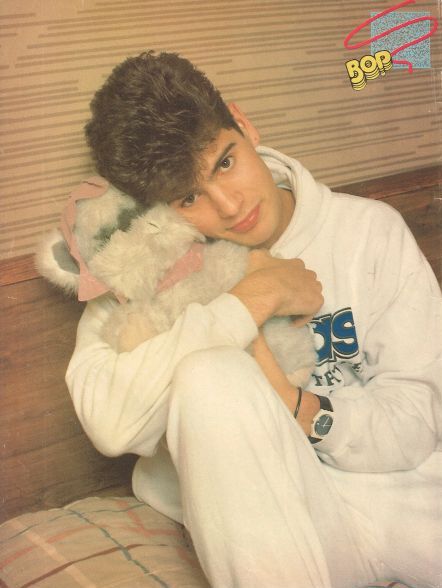 How much cuter can it get? Jordan is cuddling up to a furry friend for BOP Magazine.
Teen Beat Cover Guy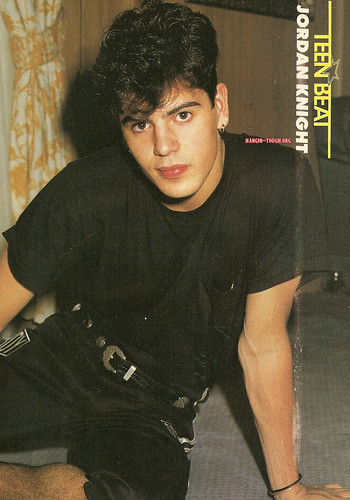 Classic Jordan Knight in all black, rocking the full head of wavy black hair for Teen Beat Magazine. Who didn't have this on their bedroom wall growing up?
Behind the Camera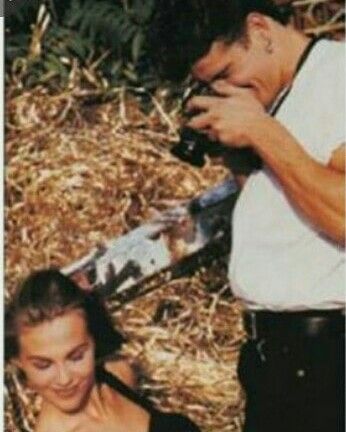 While Jordan was usually posing in front of the camera, he took a different position in this photo. He was photographing his ex-girlfriend back in the 1990's.
---
Grammy's with the New Kids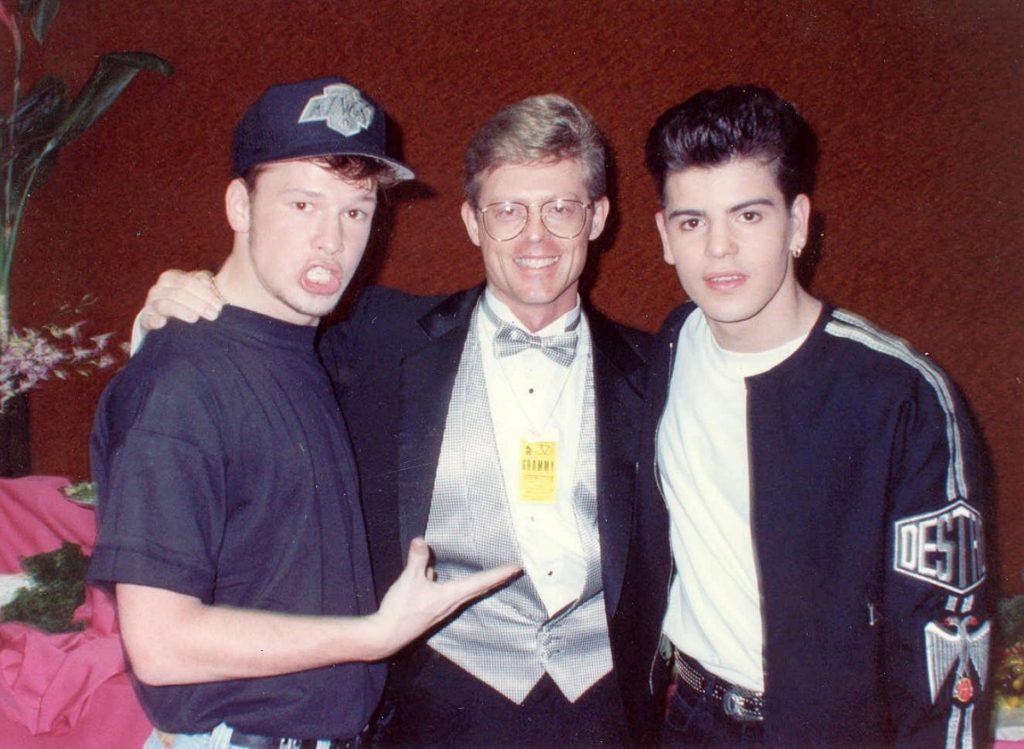 20 year old Jordan attended the prestigious Grammy Awards with his NKOTB band member Donnie Wahlberg in 1990. Look at that hair!
Jordan's First Son is Born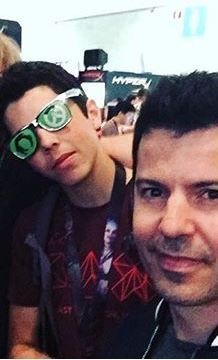 Jordan's first child, Dante was born in 1999. He was officially a father! (This photo is from years later since photos of a baby Dante couldn't be found)
Jordan at the Teen Choice Awards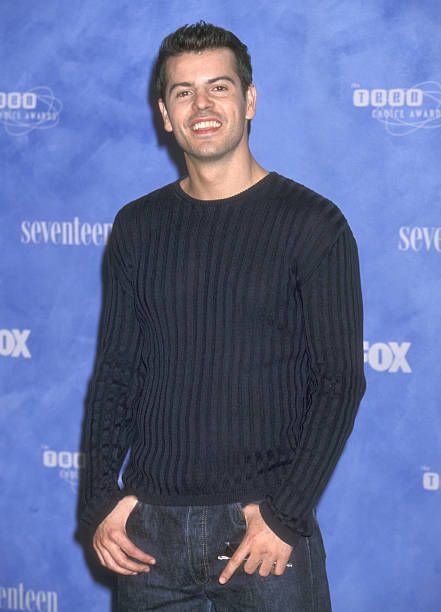 When Jordan re-emerged onto the music scene as a solo artist, he attended his first Teen Choice Awards show in 1999. He just released his song, "Give It To You."
Wedding Bells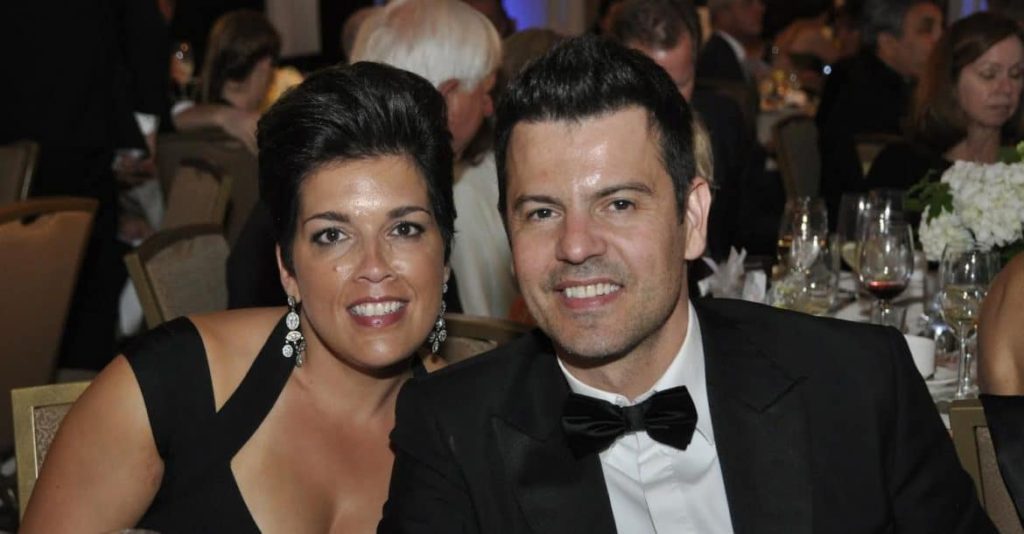 Jordan got married to his long-time girlfriend, Evelyn Melendez in a 2004 ceremony.
Jordan Has a Second Son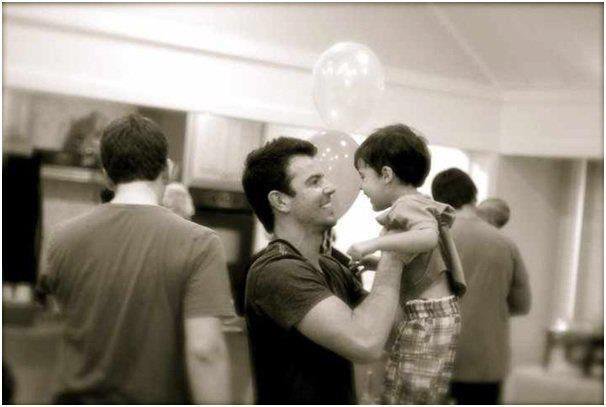 When Jordan became a dad for the second time on February 21, 2007, he couldn't be happier. He thanked his fans for all their good wishes, saying "thank you all for wishing lil Eric happy birthday! I'm a proud dad and lucky to have such a special kid!"
NKOTB Reunites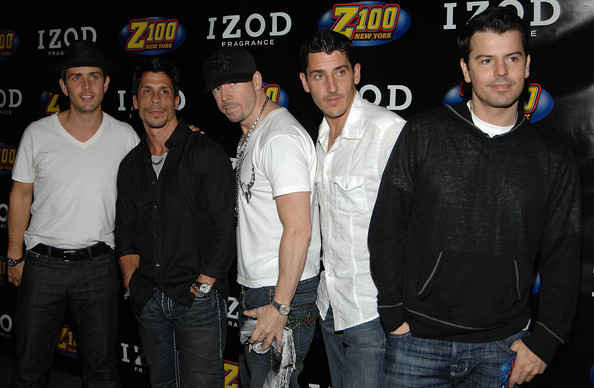 Jordan and the rest of the NKOTB guys got back together again in 2008. Jordan was 38 years old. They were getting ready for a Z100 press tour.
Setting Sail on Carnival Cruise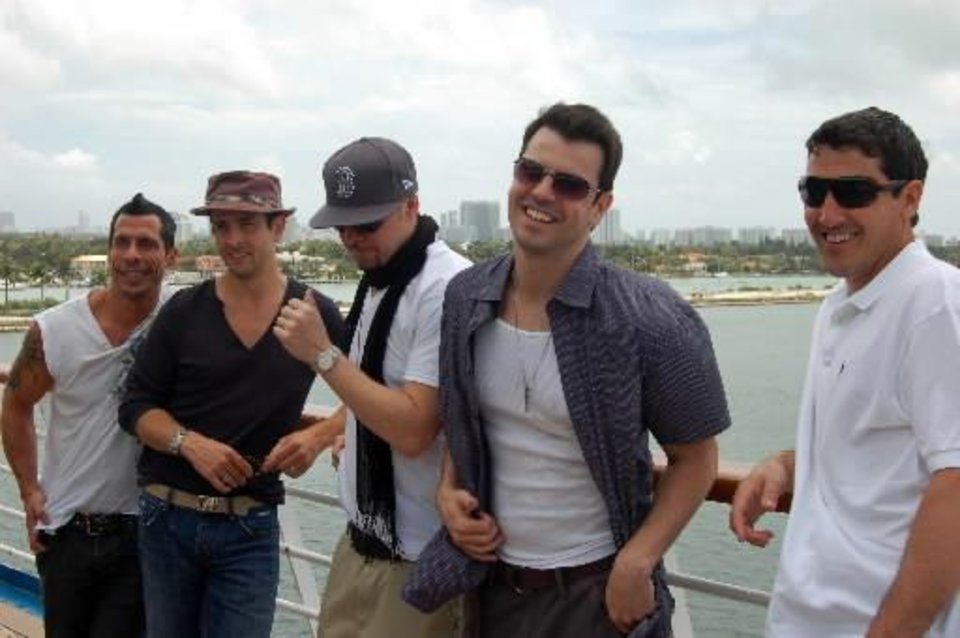 When the guys announced that they were getting back together, they kicked off the 2009 summer with a 3-day sold out concert cruise. Ever since, NKOTB has held a cruise for their fans almost every year.
Celebrating his 40th Birthday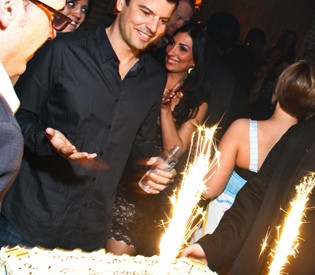 Jordan was turning 4-0 even though he looked like he was only 25 years old. He celebrated with friends and family at the MGM Grand at Foxwoods in 2010.
Unfinished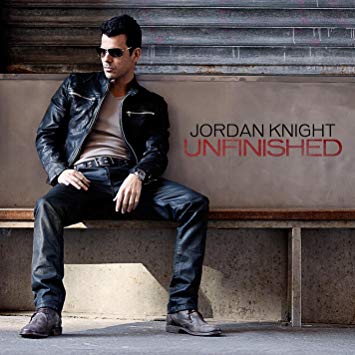 Even though Jordan already had reunited with his NKOTB band mates, he continued to work on solo music as well. In 2011, he released another album called Unfinished with songs such as O-Face, Rockstar, and Let's Go Higher.
Jordan Knight and Nick Carter Team Up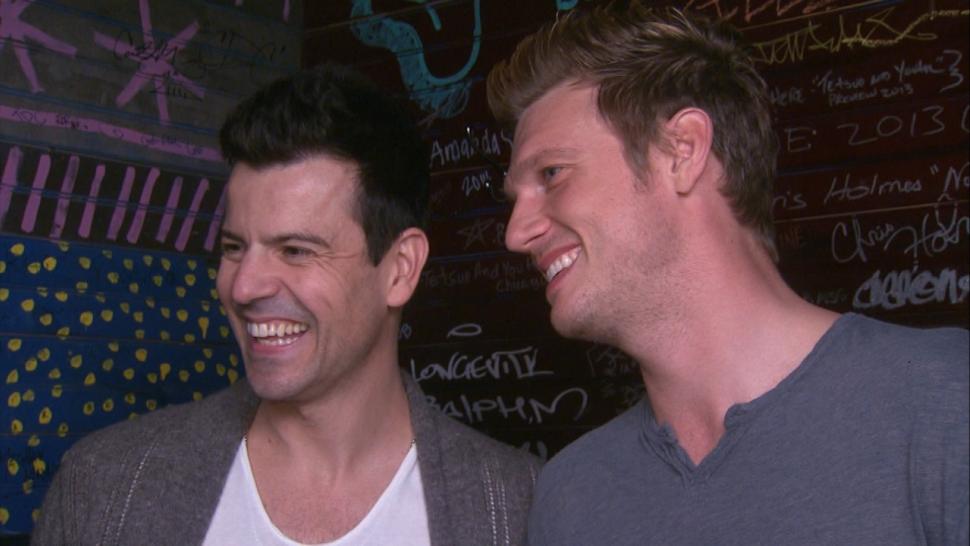 Remember when Nick Carter from NSync teamed up with Jordan for an album and tour back in 2014? Here are the two boy-banders talking to Entertainment Tonight.
Jordan's Mini-Me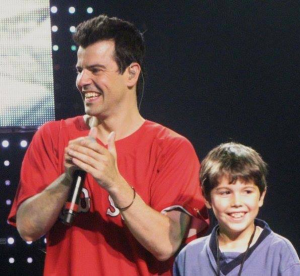 We love seeing Jordan as a father! His son joined his dad on stage at one of the NKOTB tour stops.
Is It Getting Hot in Here?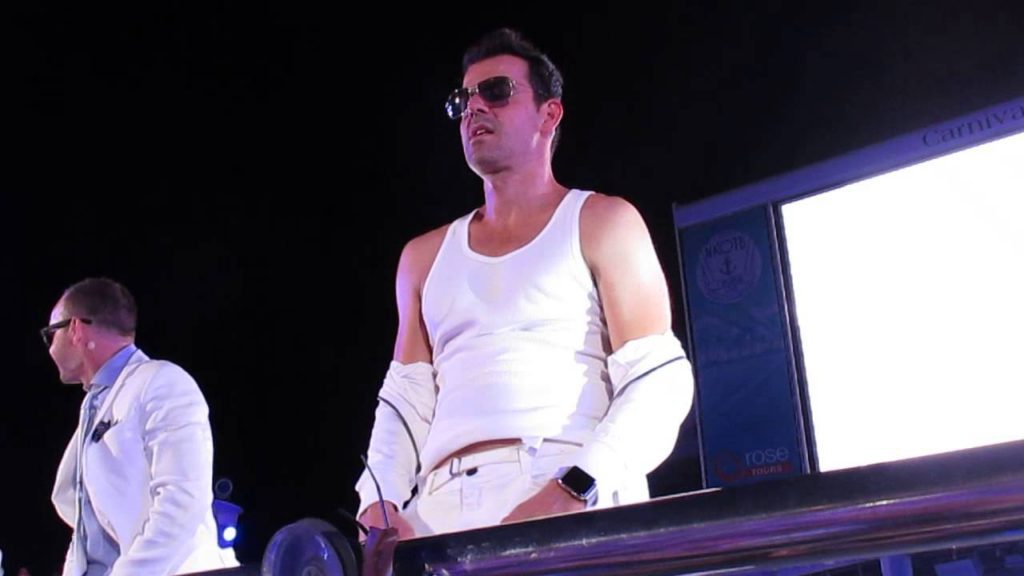 During the 2015 NKOTB cruise, Jordan wasn't shy about getting right up there to dance to Nelly's "Hot in Herre" as he teased the crowd.
Jordan Celebrates National Sibling Day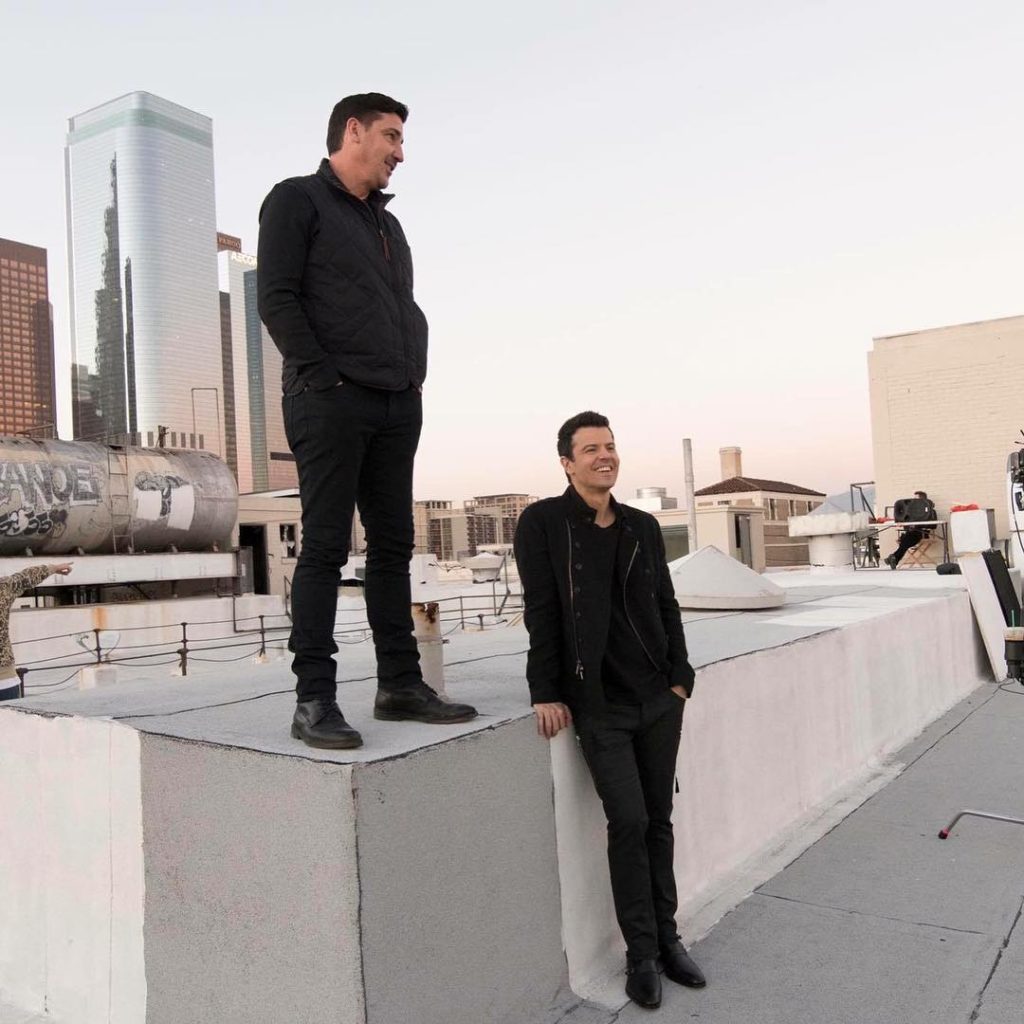 We love the bond between Jordan and his older brother Jonathan. Jordan celebrated National Sibling Day with this Instagram post, saying "A shot of big bro and I. Thru it all….still goin, still growin, still werkin', still smilin'!"
Showing Off the Abs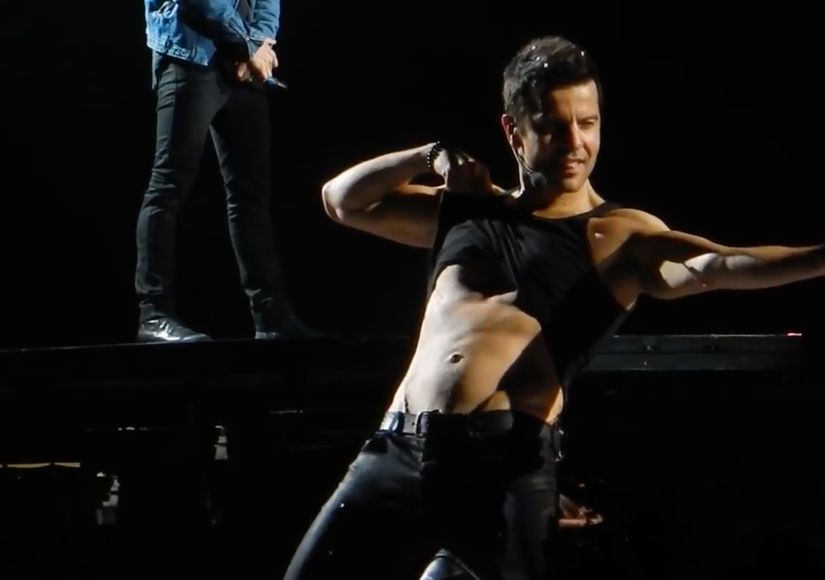 During a 2017 performance of the group's new song "Hard (Not Luvin U)," Jordan shows off his rock hard abs by lifting his black tank for all of his fans to see.
Visiting the Children's Hospital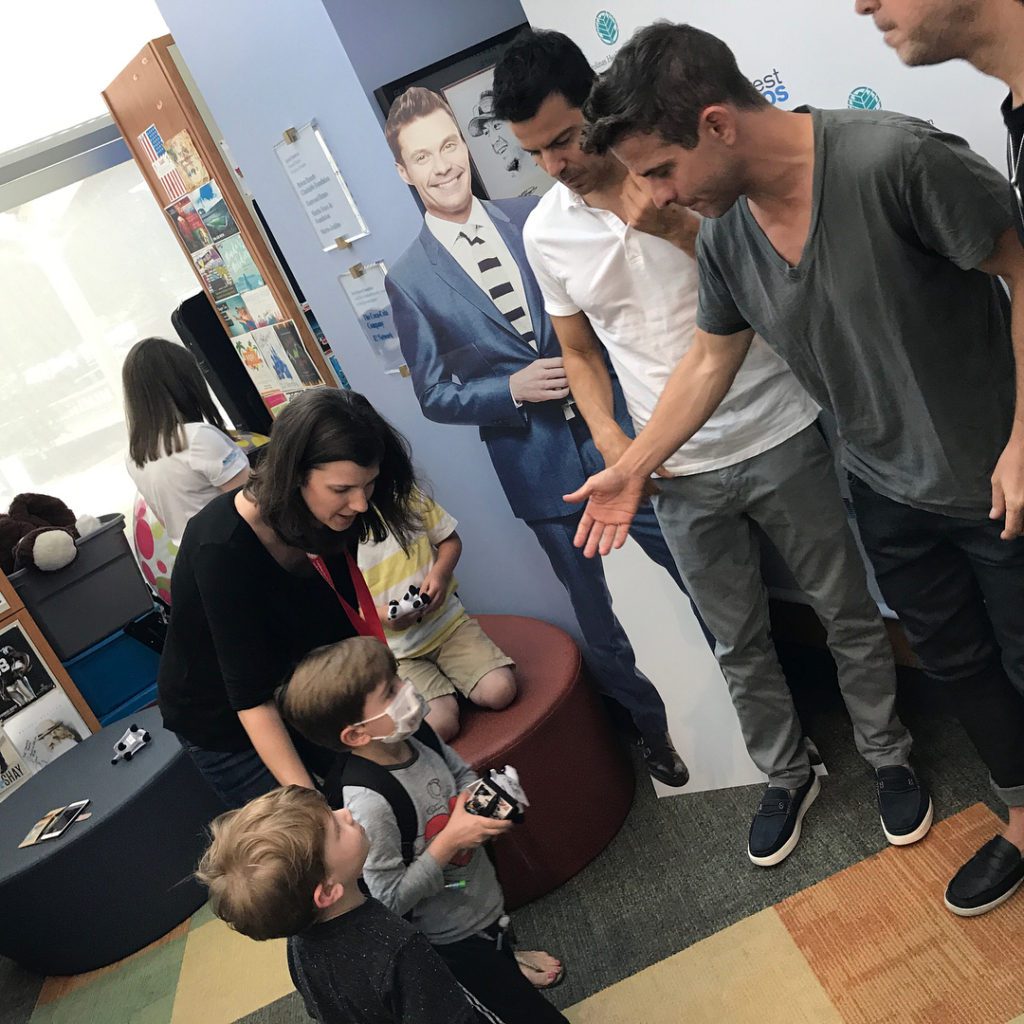 The NKOTB guys visiting the Levine Children's Hospital in Charlotte. Knight said, "You'd be amazed at how strong these kids are. They are an inspiration."
Date Night with the Wife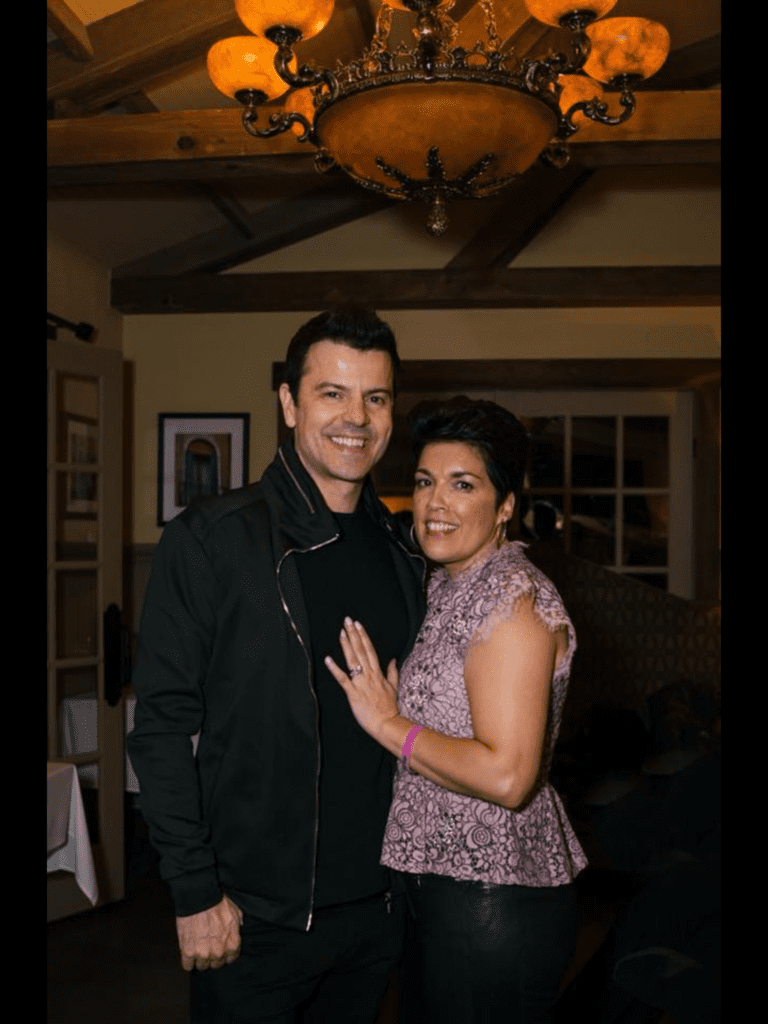 While we don't get to see many photos of Jordan with his wife, they spent a lovely evening out together. In 2018, Mr. and Mrs. Knight were out at St. Mary's Gala, Dancing for Hope.
Returning to the Apollo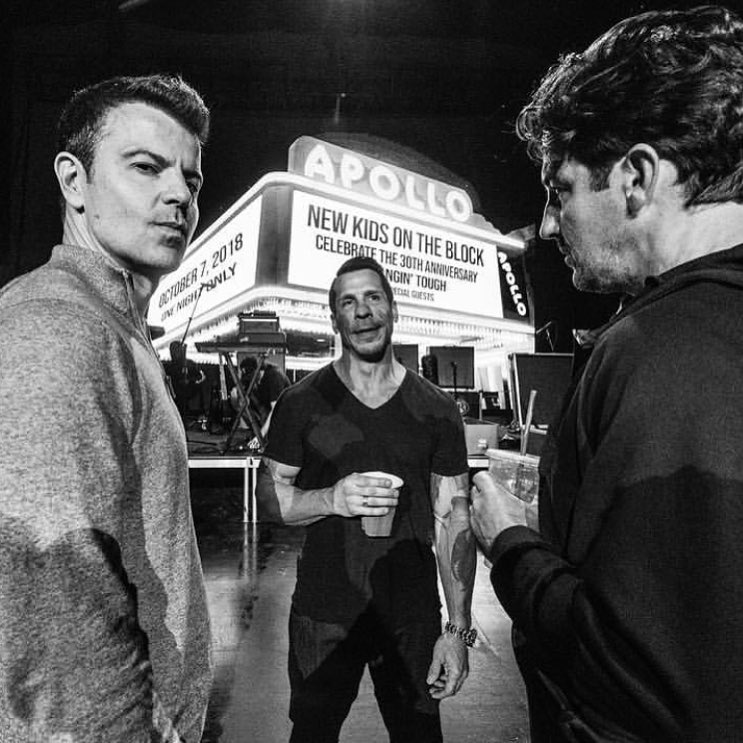 Jordan, Danny, Jonathan and the rest of the NKOTB guys made a big return to the Apollo Theater for their 30th anniversary of Hangin' Tough. A very special place they performed at when they first started back in the '80's. They honored the guy who discovered them, Maurice Starr. Jordan gave an emotional speech, thanking Starr for "getting them off the streets."
Under the Stage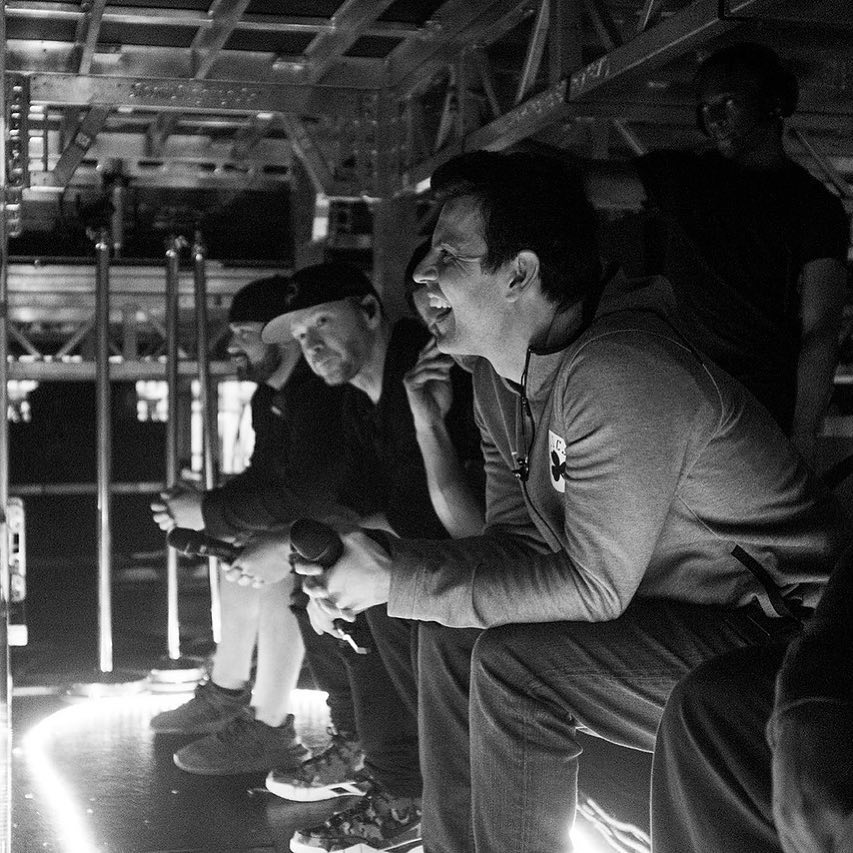 Jordan shared this black and white shot of the guys before a show for the Mixtape Tour…literally under the stage.
Friends Who Golf Together, Stay Together
The two NKOTB May birthdays must celebrate together, right? Danny and Jordan got together at Top Golf in Houston for a little golfing and a lot of celebrating.
Mixtape Tour Vibes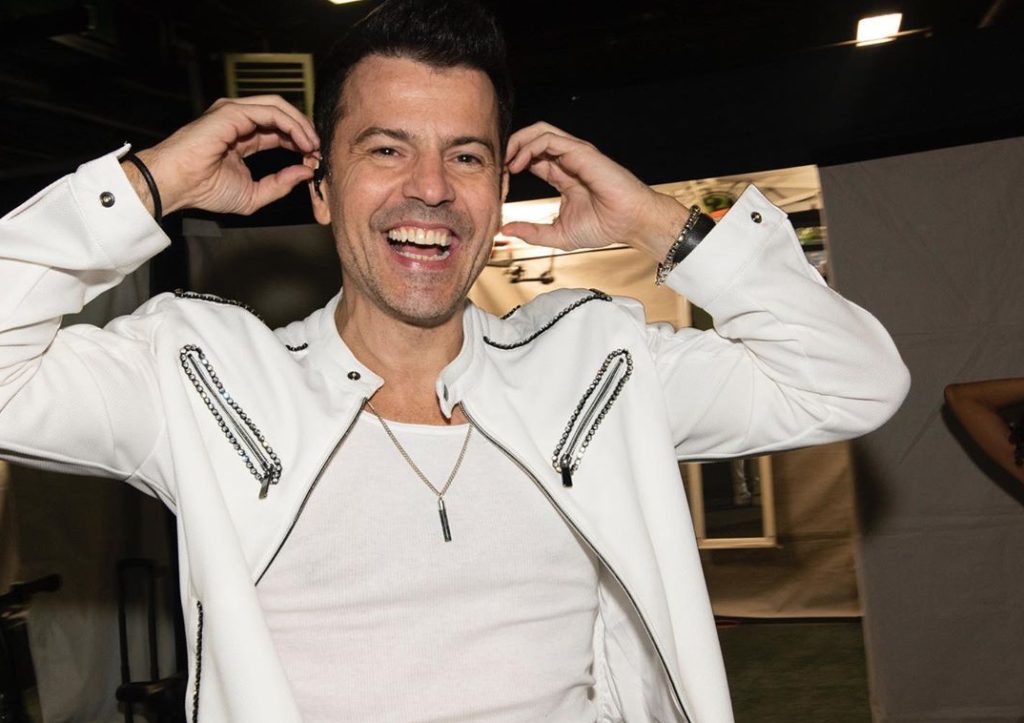 In summer 2019, Jordan was all smiles backstage during the Mixtape Tour with NKOTB, Tiffany, Debbie Gibson, Naughty by Nature, and Salt-n-Pepa.
---
Are you on Twitter? Tweet us your favorite photo of Jordan through the years @feelingthevibe!
MORE ON NKOTB
35 Surprising Facts About Jordan Knight from NKOTB – You Won't Believe #28
Who is Joey McIntyre? 6 Fun Facts About the NKOTB Singer
Who is Donnie Wahlberg? 6 Fun Facts About the NKOTB Singer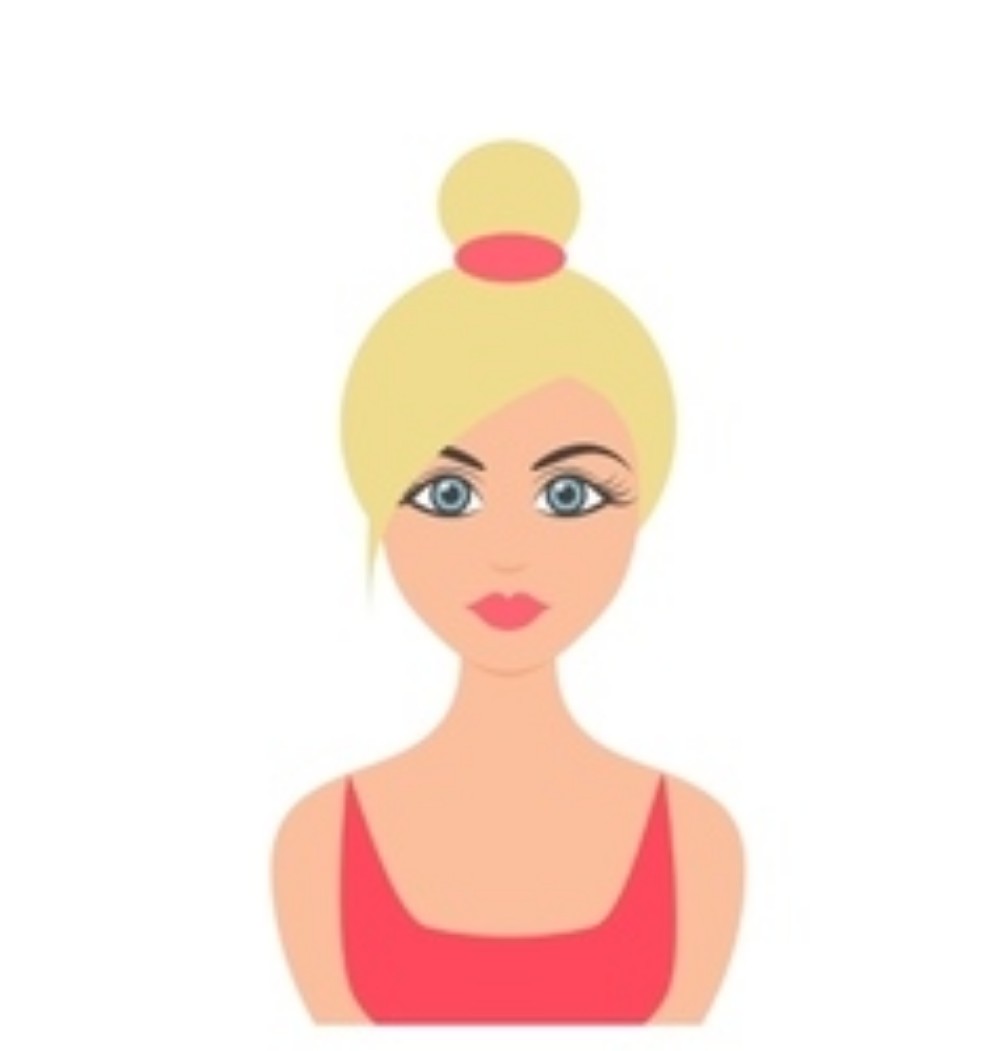 Lover of all things pop culture. 'Catfish' is my guilty pleasure. Hopeless Romantic. For tips or comments, email jaclyn@feelingthevibe.com