Shark Tank is back with an all-new episode where four new companies will be presented to the panel by hopeful entrepreneurs. Find out more about Dapper Boi, Honey Bunchies, Tia Lupita Foods and Play Maysie below before the episode airs on April 14, 2023.
---
Dapper Boi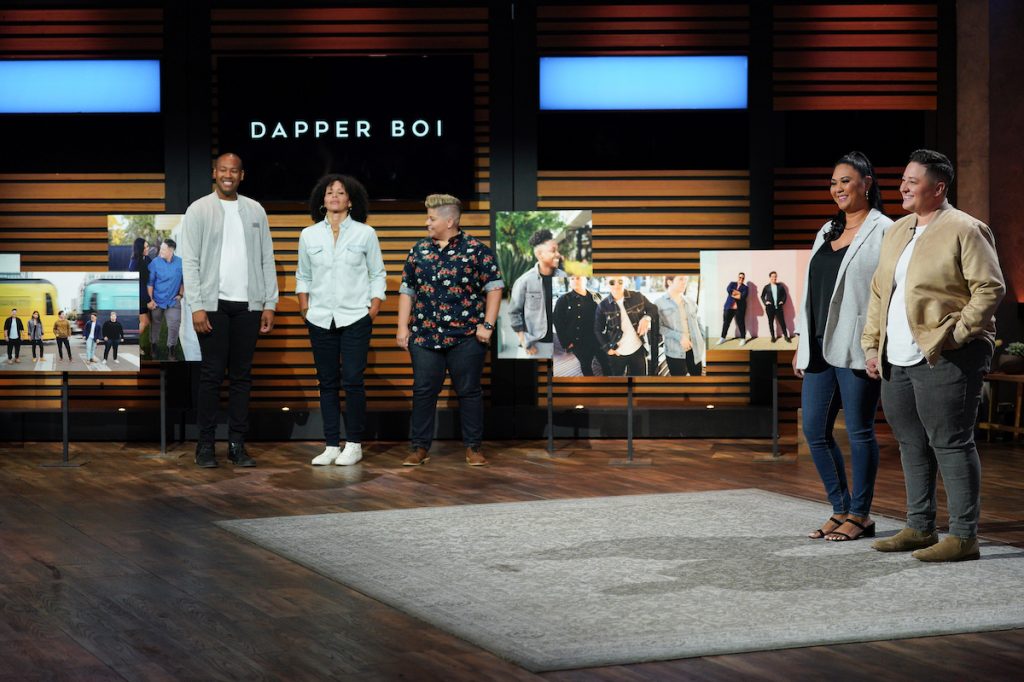 Charisse and Vicky Pasche are the co-founders of Dapper Boi, a gender-neutral, size inclusive clothing line. When Vicky had trouble finding clothes to fit her more masculine style, she decided to make her own. Soon, wife Charisse joined the process and it became a full-fledged business and a favorite among San Diego's LGBT community. While their bestselling jeans are their most popular item, they have everything from shirts to accessories, to swimwear and loungewear. With sizes ranging from XS-4XL (tops) /26-52 (bottoms), there's something for everybody to enjoy. According to The San Diego Union-Tribune, they plan to release an app to shoppers on their Shark Tank air date; perhaps at the time of filming, that's what they pitched. Guess we'll have to wait and see – but considering they've already hit $1 million revenue, their success speaks for itself.
Where to buy: https://www.dapperboi.com/
Where to follow: @dapperboi on Instagram
Update: See if Dapper Boi got a deal on Shark Tank
---
Honey Bunchies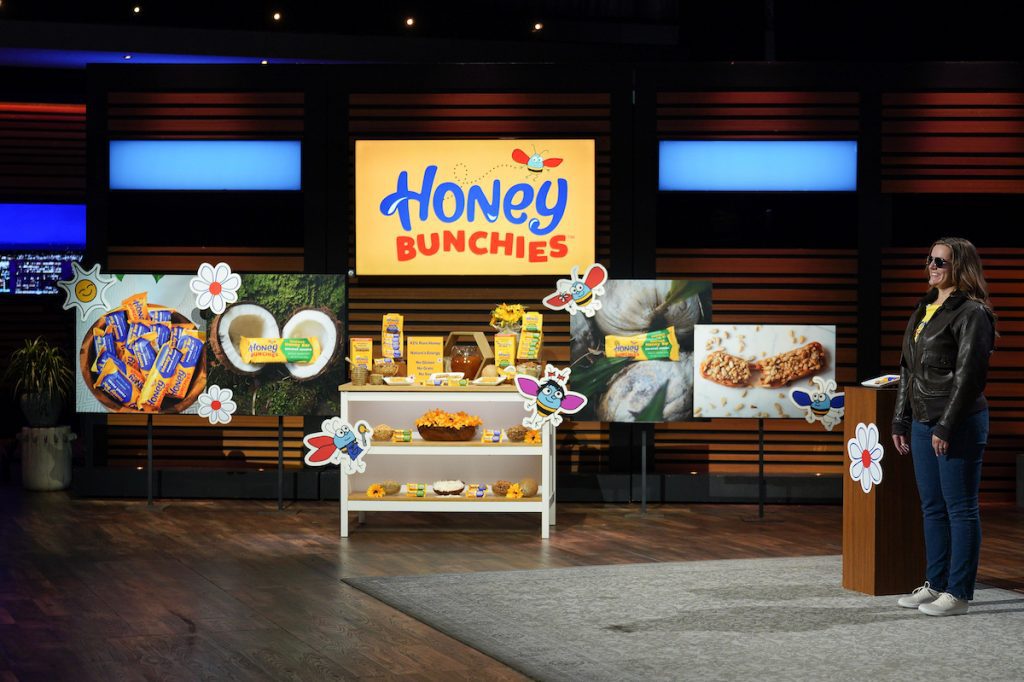 Honey Bunchies is going to be presented by Kendra Bennett. The product she will be pitching are all-natural gourmet honey bars. The idea for these delicious, nutritious bars came about by accident when her parents tried to repeat a recipe from memory, but couldn't get it just right. Running with the yummy idea, her dad began the Honey Bunchies company, named for her mom, whom he called "Honey Bunchie." Not only does Kendra help with the day-to-day operations, but her brother pitches in on production…their whole family (uncle, cousins, etc.) still have meetings around her parents kitchen table! With a new flavor of coconut almond joining the brand in 2021 and a new brand name debuting this month – Bon Bee Honey – they are certainly ramping things up to make their mark on the world.
Where to buy: https://honeybunchies.com/ or find a store (Kroger, Whole Foods, etc.)
Where to follow: @bonbeehoney on Instagram
Update: See if Honey Bunchies Bars struck a deal on Shark Tank
---
Tia Lupita Foods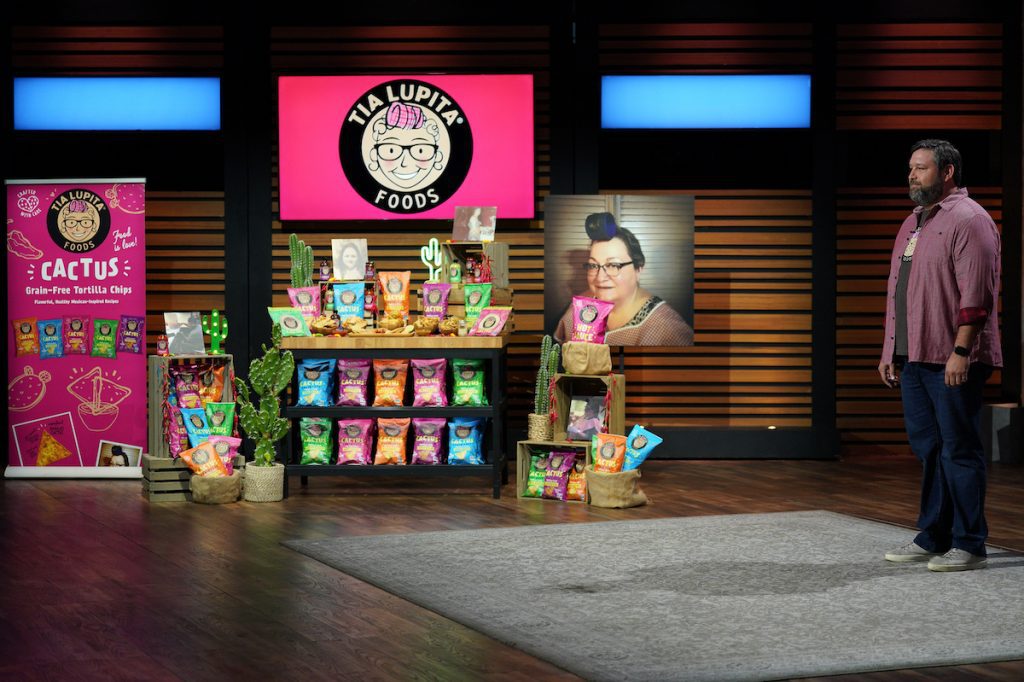 Hector Saldivar took a homemade family recipe and turned it into a fantastic Mexican-infused brand known as Tia Lupita Foods. It began when his mother (known as Tia Lupita) sent him hot sauce while he was in San Francisco to make sure he always had a piece of home with him. When he'd post about it online, friends would want to try it. Word got around and soon Hector got his mother's blessing to bottle and sell the famous hot sauce. Since then, more products have joined the lineup, including cactus tortillas and grain free chips.
Where to buy: https://tialupitafoods.com/, online on Amazon or in stores like Meijer
Where to follow: @tialupitafoods on Instagram
Update: Find out what happened when Tia Lupita appeared on Shark Tank
---
Play Maysie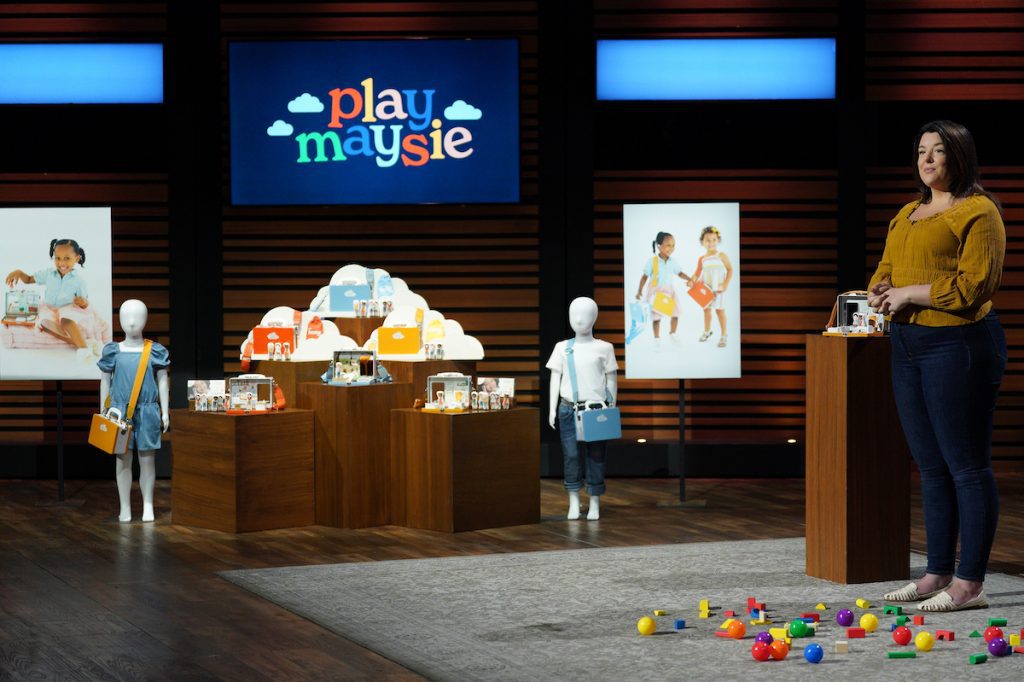 Play Maysie is a portable dollhouse founded by CEO Kayla Lupean in 2020. The easy foldable cases make cleanup a breeze, and even the plush dolls are adorable without the fuss thanks to magnetic features. With home (red-based hues), cozy (orange-based) and wild (blue) collections, you can pick and choose what fits your vibe. Plus, Play Maysie's website states that every purchase supports their donation of cases to foster care kids. Starting this business was a great accomplishment for the Cleveland single mom, but adopting her now 5-year-old daughter Elsie is her most precious gift. Business seems to be booming online, so maybe retail's next in Kayla's future? Perhaps the sharks can help with that.
Where to buy: https://playmaysie.com/
Where to follow: @playmaysie on Instagram
Update: Find out if Play Maysie got a deal on Shark Tank
---
To see if any deals are made, tune in to the all-new episode of Shark Tank, airing Friday April 14 at 8 PM ET on ABC. Episodes can be streamed the next day on Hulu and on demand.
---
MORE SHARK TANK NEWS
Honey Bunchies Bars Fail to Land a Deal on Shark Tank, but Remain Optimistic for the Future
Cincha Secures Deal with Barbara Corcoran on Shark Tank
Where is Parting Stone Now After Getting a Deal on 'Shark Tank'
Ice Cream Canteen Goes for a Cool Deal with Lori & Mark on Shark Tank
Kari Highman is a Beauty and Fashion Blogger at Feeling the Vibe Magazine. Otterbein Alum (2017) – English & Psychology. Always learning & creating. Avid fan of mid 2000's TV & pop music. Comments or tips, email kari@feelingthevibe.com