The popular television show Shark Tank aired a new episode on April 14th, featuring Kendra Bennett, who presented her unique Honey Bunchies Bars. Seeking a $200k investment in exchange for 10% of her company, Kendra shared the story behind her business. Her father, a diabetic, needed a healthy source of energy to keep his blood sugar levels in check. Her mother created a honey-based snack that tasted great and provided him with the necessary energy. Kendra recreated the recipe, improving it and creating a unique bar that contains coconut honey, which is the secret ingredient that makes it so special.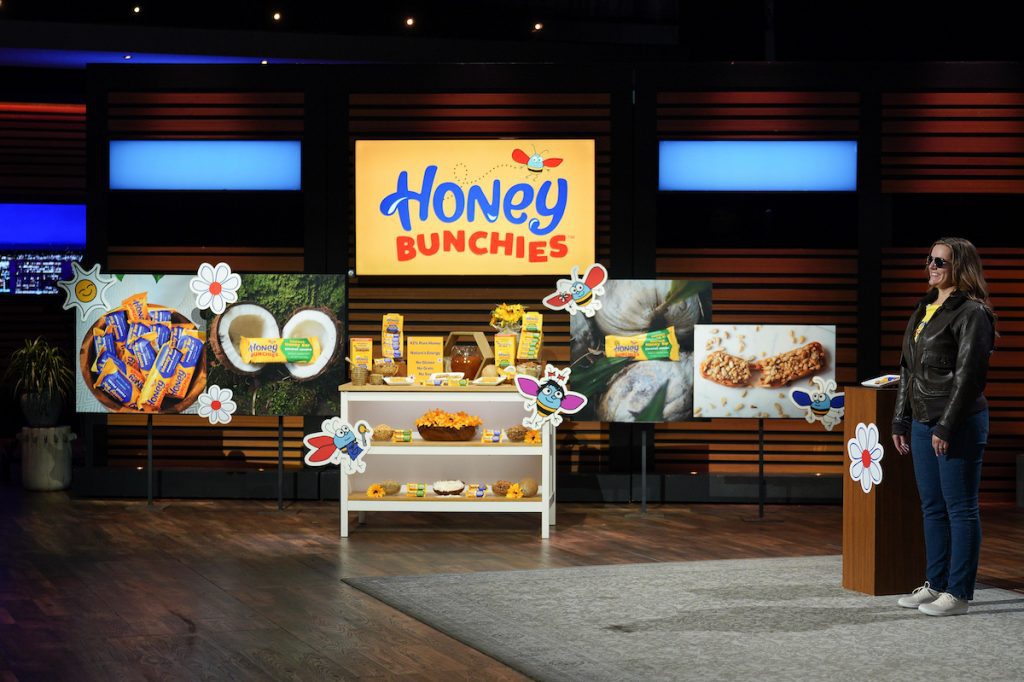 The Sharks React
When the sharks tried the bars, they loved the taste and the fact that it was a healthy snack. Kendra shared that the bars were already being sold in Whole Foods, with a retail price of $2.99 per bar. She also disclosed that it costs 81 cents to produce a single bar, and the company made $300k year-to-date. They expect to make $519k the following year. However, Kendra anticipates even greater sales in the $1-2 million range, thanks to the company's expansion into Seven-Eleven stores, three nationwide distributors, a national retailer that sells by the box, and online sales. They also have a private label client who is owned by two world-renowned athletes.
Despite the optimism and great potential, not all sharks were interested in investing. Mark Cuban praised the bars, saying that they were amazing, but he believed that the energy bar and candy bar business was brutal and decided to go out. Lori Greiner, who is known for her investments in the food industry, said that she personally did not like honey and needed to love what she invested in. She also passed on the deal. Daymond John, who has experience with family businesses, said that they are tough for an investor, and he decided not to invest either.
Did Honey Bunchies Get a Deal?
The last to comment was Kevin O'Leary, who said that the valuation was completely insane. Unfortunately, Honey Bunchies did not get a deal on Shark Tank. However, Kendra remains optimistic and believes that her company will still soar and become successful, despite not landing a deal on the show. With their expansion into new markets and a growing customer base, the future is bright for Honey Bunchies.
In conclusion, Shark Tank featured Kendra Bennett and her Honey Bunchies Bars on April 14th. The bars are a unique, healthy snack that contains coconut honey and are already being sold in Whole Foods. Kendra anticipates even greater sales in the future, thanks to the company's expansion into new markets and online sales. Despite not getting a deal on the show, Kendra remains optimistic about her business's future. While not all sharks were interested in investing, Honey Bunchies Bars are still expected to soar and become successful in the coming years.
Where Can You Buy It?
You can check out the honey bunchies bar on Amazon now.
---
Related
Who's on Shark Tank This Week (April 14, 2023)? Full List Inside!
Plushies and Profits: Play Maysie Finds a Shark Tank Home
Dapper Boi Leaves Shark Tank Without a Deal But With a Mentorship Courtney Rose is an Entertainment Writer at Feeling the Vibe Magazine based in New York. Pop culture and rom-com obsessed. Studied Journalism and is up to date on all the latest entertainment news. For tips or comments, email me at Courtney@feelingthevibe.com