Kayla Lupean had a successful photography business before the Covid-19 pandemic hit, but the economic downturn that followed forced her to close shop. Determined to provide for her family, Kayla launched a Kickstarter campaign in March of 2021 to raise money to start a new business, Play Maysie, which produces plush toys for children. She had hoped to raise $20,000, but to her surprise, she exceeded her goal and raised $30,000.
Kayla used the funds to create molds for her plush toys, but she was short on money, so she sold her car to finance the business. Despite the challenges, Kayla's determination paid off. In 2021, Play Maysie generated revenue of $170,000, and Kayla was expecting a purchase order that would increase her sales substantially. She ordered 5,000 units in anticipation but was disappointed when the order turned out to be only a few hundred. Nevertheless, her projections for this year were an impressive $400,000.
---
The Sharks React
Kayla's business caught the attention of the Shark Tank panel on April 14, 2023. Daymond John and Kevin O'Leary didn't see the potential in Kayla's business and went out early. Lori Greiner was impressed by Kayla's passion and perseverance, but she felt that the product wasn't strong enough, and so she was out too. Mark Cuban acknowledged the potential for scaling but felt that Kayla was trying to do too much too soon, and he also went out.
---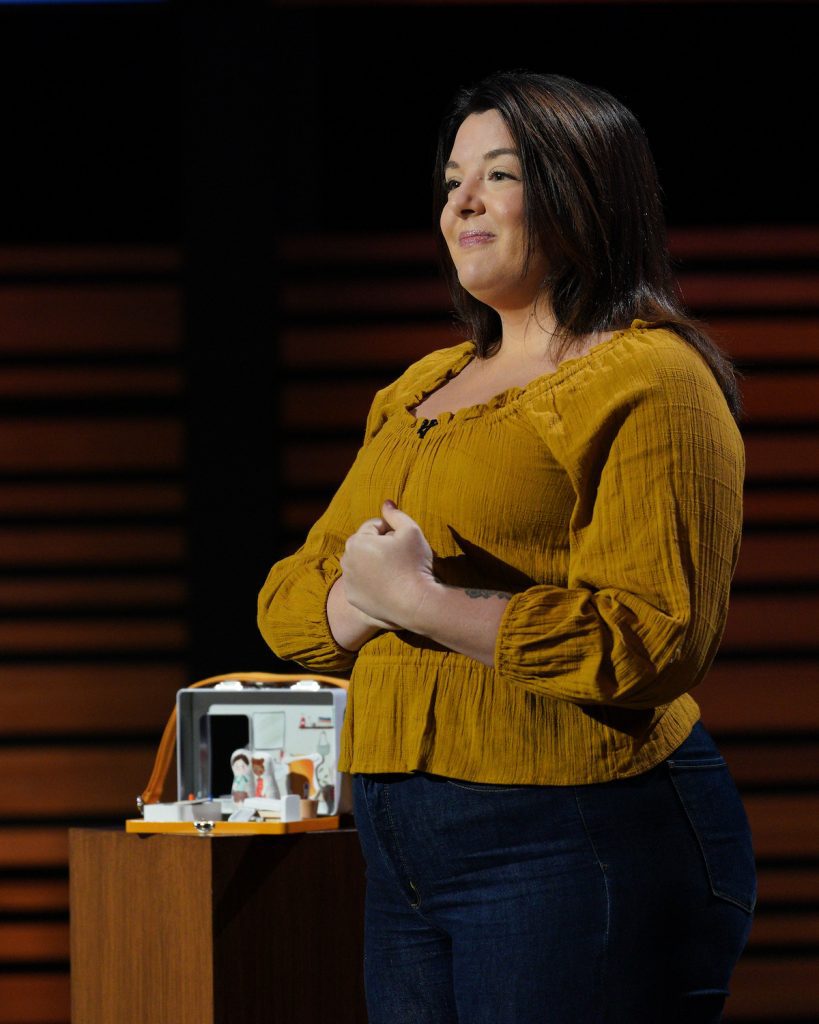 ---
Did They Strike a Deal?
Barbara Corcoran, on the other hand, was enamored with Kayla's product. She called it the most adorable thing she had ever seen and commended Kayla for being a single mother of an adopted child. Barbara offered $150,000 for 30% equity in the company and a $5 royalty per unit until the investment was recouped. Kayla asked if Barbara would do 20% equity for $200,000, and Barbara agreed.
Kayla then revealed that another investor already had 10% equity in the company. Barbara adjusted her offer and offered $150,000 for 20% equity and a $7 royalty per unit. Kayla accepted the offer, and the two women hugged, with tears in their eyes. Play Maysie had secured a deal on Shark Tank.
Kayla's journey is a testament to the power of perseverance and passion. Despite facing numerous obstacles, she never gave up on her dream of creating a business that would bring joy to children's lives. With Barbara's investment and guidance, Play Maysie is poised for even greater success in the years to come.
Play Maysie's plush toys come in a variety of animals, including bears, bunnies, and elephants. They are soft, cuddly, and perfect for children of all ages. Kayla's attention to detail is evident in every aspect of the product, from the stitching to the materials used.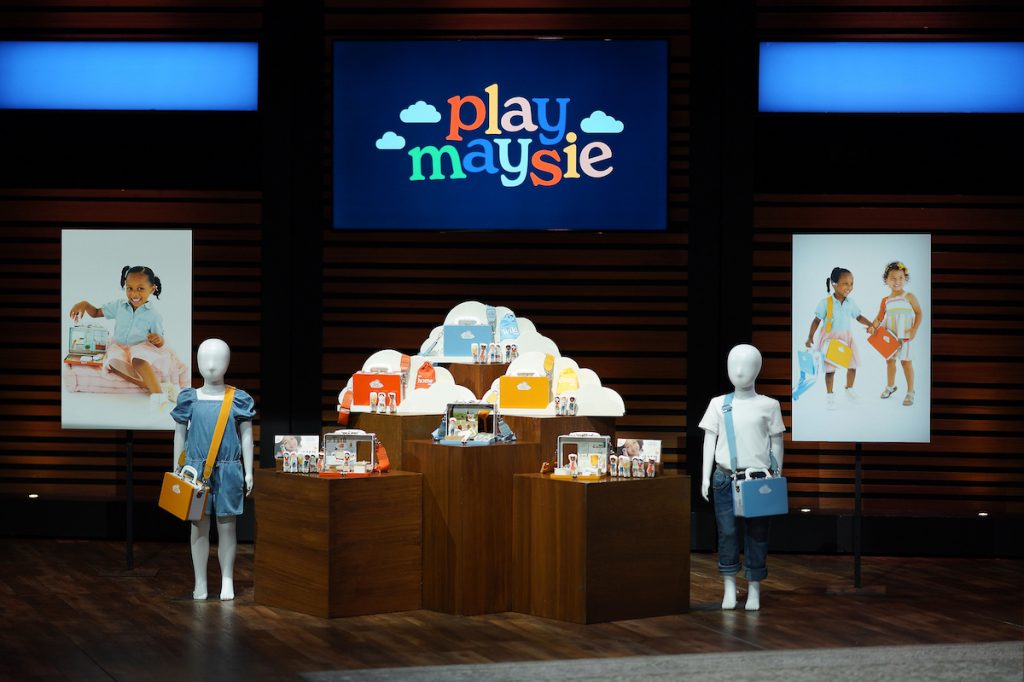 ---
Kayla's business has a social mission as well. She donates a portion of her profits to organizations that help children in need. She also employs a team of single mothers who are struggling to make ends meet, providing them with a stable income and flexible work hours.
Kayla is grateful for the opportunity that Shark Tank provided her, and she is excited to see what the future holds for Play Maysie. She hopes that her story will inspire other entrepreneurs to pursue their dreams, no matter how challenging the circumstances may be. Play Maysie is proof that with perseverance, passion, and a little bit of luck, anything is possible.
---
Related
Dapper Boi Leaves Shark Tank Without a Deal But With a Mentorship
Honey Bunchies Bars Fail to Land a Deal on Shark Tank, but Remain Optimistic for the Future Courtney Rose is an Entertainment Writer at Feeling the Vibe Magazine based in New York. Pop culture and rom-com obsessed. Studied Journalism and is up to date on all the latest entertainment news. For tips or comments, email me at Courtney@feelingthevibe.com