Tatum – one of the most talked about girls on FOX's 'Paradise Hotel,' is talking to Feeling the Vibe to set the record straight. So many questions have been surrounding her somewhat controversial role on the short lived but popular dating show, and she's answering everything. Even though she may have schemed against some of her co-stars while on the show, Tatum says she was just playing the game.
Leading up to a dramatic season finale, you see Tatum seemingly go behind Bobby's back and kiss their rival, Carlos. We spoke to Carlos about why he made that move, but now Tatum is giving her side too. She's not holding anything back. During the final game in a test of loyalty, Bobby Ray ultimately dropped his ball, rendering Tatum without any of the prize money. What was she thinking at that moment and did she have any intention of dropping her ball before he did? Get all those answers and more in our exclusive Q&A below!
Which girl and guy were you closest to on 'Paradise Hotel?'
The guy I was closest to on Paradise Hotel was definitely David. David and I always told each other everything and anything. He was my right hand man and I knew I could count on him for any kind of advice. The girl I was closest to was Rosanna. She always stood up for me and supported Bobby and I as a couple. Rosanna and I always had the best times together, making Paradise a little bit more fun.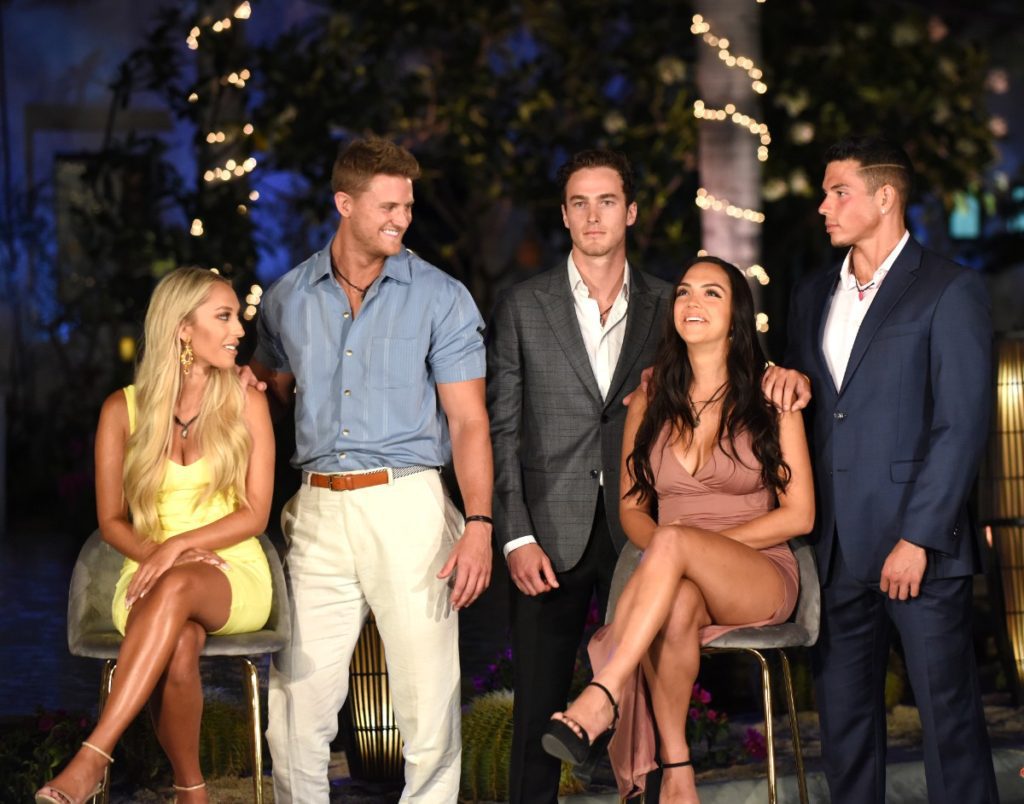 Who was the best kisser on PH?
I don't kiss and tell!
What are your everyday go-to beauty products?
I am all about skin and hair care. I can't leave the house without lip gloss or moisturizer.
Did you have any idea Bobby was going to drop that ball?
I did not know Bobby was going to drop the ball. The entire time I was standing across from him he was winking, blowing kisses and made me feel confident we were in this together. When he dropped the ball, I was absolutely shocked and felt completely betrayed.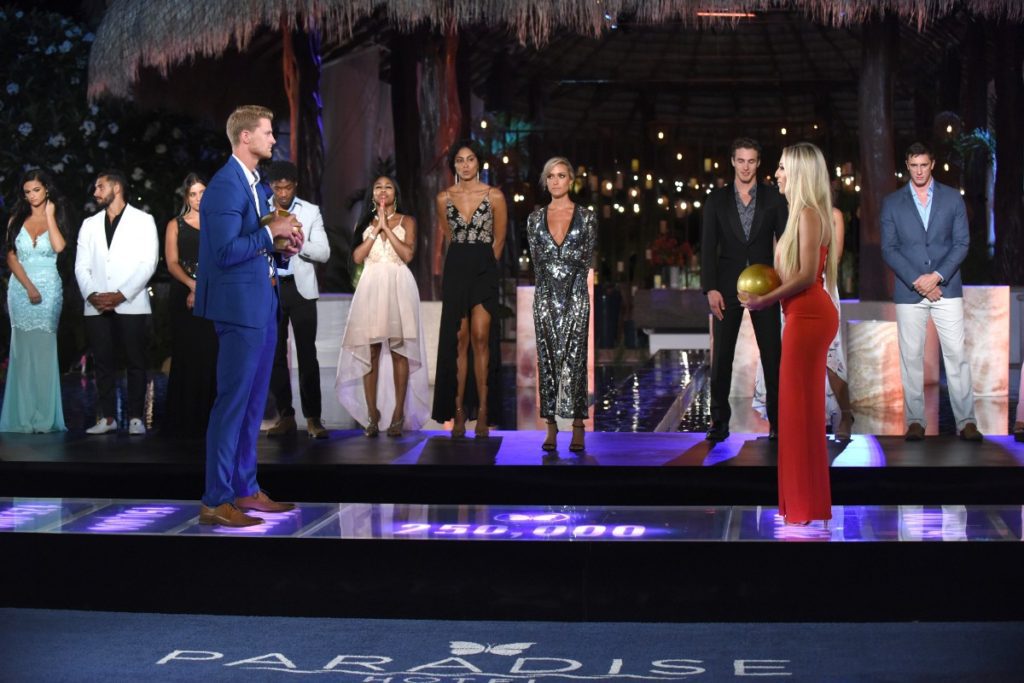 ---
Did you think about dropping that ball at all?
Dropping the ball didn't even cross my mind. I wanted to meet in the middle and prove my loyalty towards Bobby.
RELATED: Bobby Ray & Tyler Reveal Who They Would Choose on 'Paradise Hotel' If They Did It All Over Again – Exclusive Interview!
How did you find out about Paradise Hotel and what inspired you to sign up for it?
Paradise Hotel reached out to me.
What is your current relationship status with Bobby?
Bobby and I are civil with each other. I'm focusing more on myself and not worrying about what he does. I'm not trying to force anything. I'm low key over going out of my way to try and make things work. If he wanted to put in effort, he would.
If you could choose all over again, who would you pick as your roommate?
Believe it or not, I would definitely stick with Bobby. Even though Bobby and I were at Paradise Hotel for different reasons, we balanced each other out. Being with Bobby day and night was the best ever. We made a great team.
RELATED: Bobby Ray from 'Paradise Hotel' Talks About Relationship with Tatum After Explosive Finale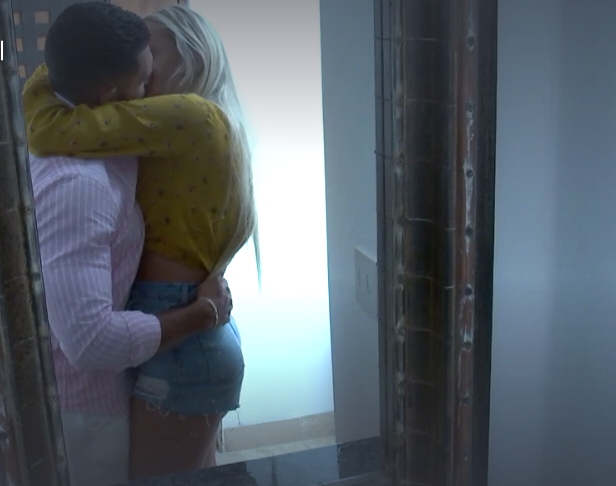 ---
What made you kiss Carlos?
The first time Carlos and I kissed, he followed me into the bathroom. It was unexpected but kind of nice having a guy actually WANT to kiss me, so I kept it a secret. The second time I kissed Carlos in his room, it was all me. This was the day of the Ice Pop Challenge where Bobby yelled at me. All I wanted to do was be around someone who cared so I went to see Carlos. I knew he would make me feel better.
Would you say your off air personality matches the one you had on Paradise Hotel?
Everything on Paradise Hotel was real. I didn't fake any of my personality. Although I did "play the game" on the show, in real life, I do not go behind my friends' back. Paradise Hotel was a game to get to the end and I did what I had to do to get there. I promise I am not a 'villain' or 'snake' in real life!
RELATED: Carlos "Papi Sazon" Confesses Why He Kissed Tatum on 'Paradise Hotel' – Exclusive
If you were doing the show all over again, were there moves you would have or wouldn't have made?
There are a couple things I would have done differently. I definitely wouldn't have made a plan against Brittany. I should have supported her. She knew I was playing the game and let me do what I needed to do, therefore I am very thankful towards her. The other thing I would have changed is going into Carlos's room to kiss him. That day, I was hurt by Bobby and wanted consoling. I wish I let Carlos kiss me first in the bathroom and had left it as such.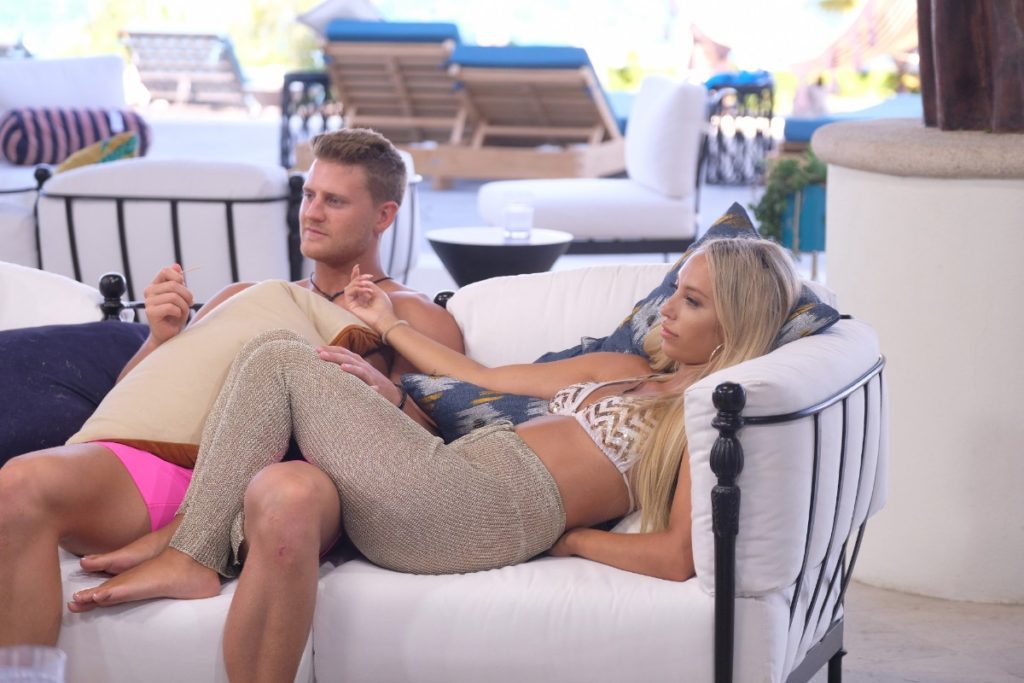 ---
Would you ever do another reality show?
Yes, of course I would do another reality show! I enjoyed my experience and look forward to more opportunities.
How has life been since you returned home from the show?
I am glad to be back with family and friends although at times, I do miss being around the cast members.
3 Words to Describe:
Rosanna- fun, crazy, dependable
David- real, genuine, sympathetic
Tyler- honest, gentleman, patient
Bobby- funny, hot, 'dude'
Carlos- cocky, player, buff
Kaitlin- outspoken, smart, brave
Mariaelena- dramatic, tall, unique
Nicole JetLife- diva, sassy, temperamental
---
Now you heard Tatum's side of the story! Sound off and find us on Instagram, we want to hear from you.
MORE ON PARADISE HOTEL
Everything You Need to Know About Tyler & Shailee From Paradise Hotel – Exclusive!
Carlos "Papi Sazon" Confesses Why He Kissed Tatum on Paradise Hotel – Exclusive!
Bobby Ray & Tyler Reveal Who They Would Choose on 'Paradise Hotel' If They Did It All Over Again – Exclusive Interview!
Kaitlin and Tyler Already Knew Each Other Before Entering Paradise Hotel? Courtney Rose is an Entertainment Writer at Feeling the Vibe Magazine based in New York. Pop culture and rom-com obsessed. Studied Journalism and is up to date on all the latest entertainment news. For tips or comments, email me at Courtney@feelingthevibe.com