Fun in the sun is the name of the game when Siesta Key returns for season 4 on MTV. The hit reality show has given fans tons of drama, romance, and intrigue, but what could be next? Well, if you put the whole cast on a beach together for a month, a beautiful sort of chaos is bound to ensue. From fresh faces to the latest relationships, there's a ton to uncover about the new season. We've got all the details on Siesta Key's fourth season for you below, so keep reading!
Siesta Key cast: Who's in? Who's out?
The first thing on everyone's mind is: who's still a part of the cast? What about any new cast members? You can rest assured that main cast members Juliette Porter, Kelsey Owens, Madisson Hausburg, Amanda Miller, Brandon Gomes, and Garrett Miller are returning for the full fourth season.
If you're wondering about Chloe Trautman, she will be featured in the new season, but she has decided to depart the show. Feeling the Vibe covered the reasons behind her exit in a different article. But, Chloe did reassure her fans that they will get answers when season 4 premieres.
Familiar faces that you'll see again include: Brandon's ex-girlfriend Camila Cattaneo, Madisson's fiancé Ismael Soto, and Juliette's boyfriend Sam Logan. You'll see Juliette's friends Hannah Starr and Lexie Salameh too. Madisson and Kelsey's friend Joe will also be featured.
While Kelsey did introduce her boyfriend Max Strong to fans officially last season, he will be seen on camera for the first time this year. Another new face is Garrett's girlfriend, Makenna (Kenna). Last, but not least is Serena Kerrigan, a producer and host of Let's F*cking Date, the hit IG show.
Where have they filmed? What can fans expect?
As we said earlier, the cast spent the month of January filming at Palm Islands, Grenadines. The majority of the cast went on the trip; when Chloe wasn't there, that's when her exit became apparent to fans. However, the rest of the cast has posted plenty of content from their month in paradise.
Juliette and Sam got cozy on the beach, decked out in costume for a shipwrecked-themed party. Kelsey and Max took to Instagram to answer some questions, including how Max felt to be on camera. He told fans that he was excited, and doesn't mind it.
Madisson and Kelsey hung out together a lot on their island, but she didn't neglect her fiancé, Ish. Amanda had tons of fun with Garrett, Kenna, Kelsey, and Max. Who knew exes could all hang out together?
Speaking of Garrett, he and his new girlfriend Kenna have been posting adorable photos together. The two look like they've come straight out of a magazine photoshoot! You can check out some of the photos below in our gallery.
Juliette and Kelsey also took time out of their island life for their swimsuit lines. Juliette posted an Instagram Story featuring her work space for JMP: The Label. Kelsey launched a preview of her bikinis from By Kelsey Owens, which will officially premiere this spring.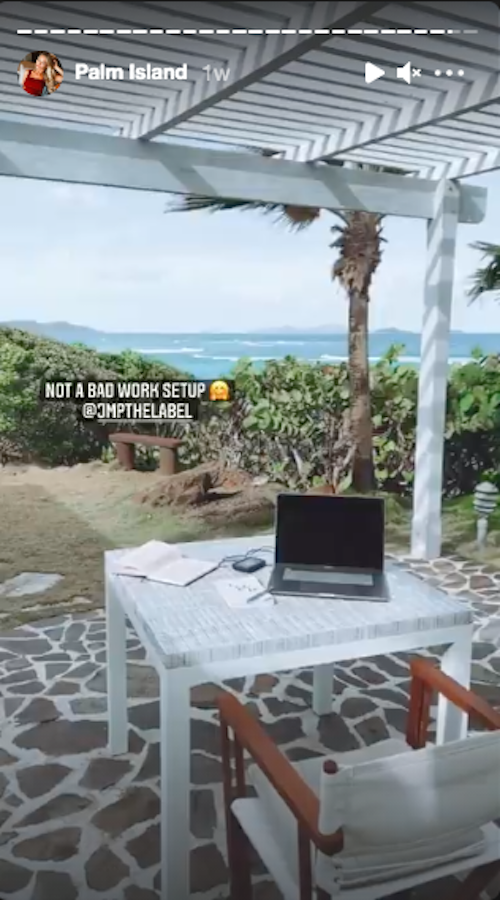 The ladies weren't the only ones being career-savvy. Brandon released a brand-new music video for his song "Malibu" which featured Juliette Porter.
If you recall, we reported that filming began in Fall 2020. So, obviously there are episodes that will be in Siesta Key, or the surrounding Sarasota, Florida area. Fans will get to see all the new relationships, as well as how things end up with Chloe and the rest of the cast.
Siesta Key Season 4 Photos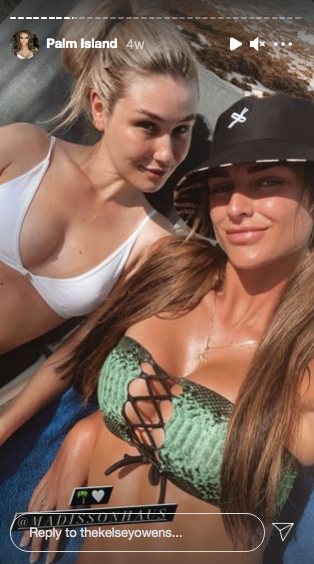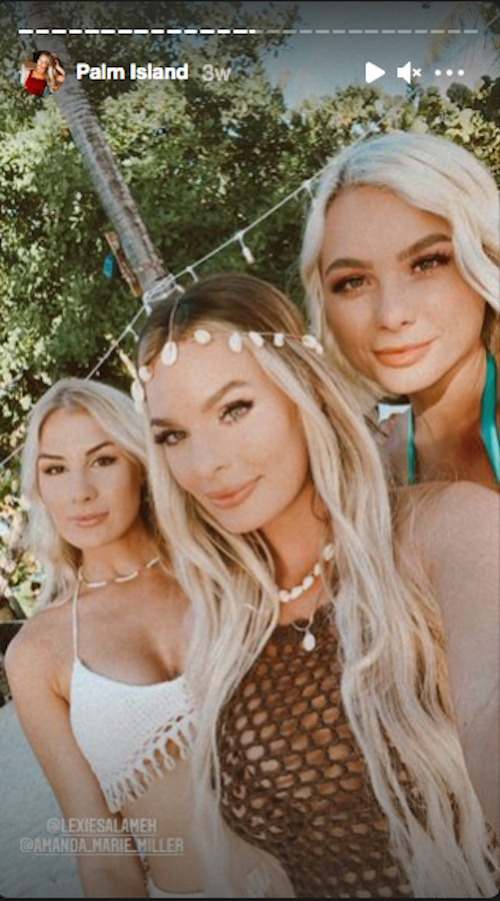 There's no official premiere date yet for Siesta Key season 4. But, if they follow a similar schedule to how they've been the last couple years, then a trailer will more than likely be released in late 2021. The latest season 4 would come out is sometime in 2022. Be sure you're following the show's official Instagram and Twitter accounts so you don't miss the announcement!
---
MORE SIESTA KEY NEWS
Chloe from Siesta Key Was Not Fired, She Left Reports Say
MTV's Siesta Key Returning for Season 4 – Get Details
Did Juliette & Sam from Siesta Key Break Up?
Kari Highman is a Beauty and Fashion Blogger at Feeling the Vibe Magazine. Otterbein Alum (2017) – English & Psychology. Always learning & creating. Avid fan of mid 2000's TV & pop music. Comments or tips, email kari@feelingthevibe.com