Joey McIntyre from New Kids on the Block is making a return appearance in the Fuller House series on Netflix – and you'll love it!
During Season 2 of the popular series, Joey and his band mates Donnie Wahlberg, Jordan Knight, Jonathan Knight, and Danny Wood all made an appearance on the episode 'New Kids in the House.'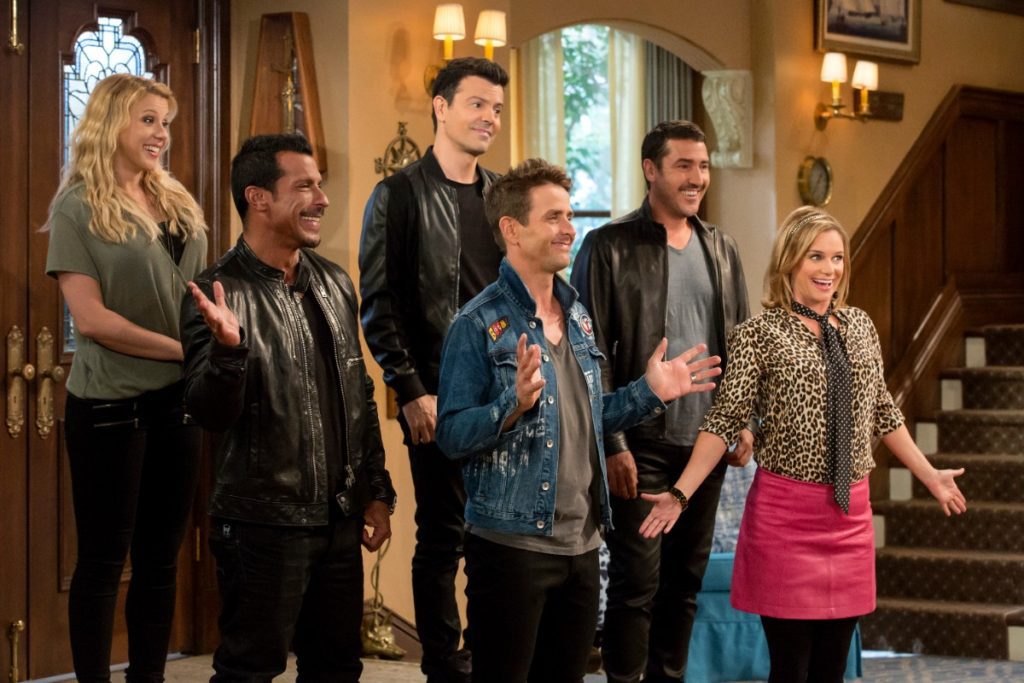 ---
As a gift for DJ's birthday, her BFF Kimmy and sister Stephanie tried to get tickets to the New Kids on the Block concert. However, when Kimmy finds out she scored a pair of fake tickets, the whole gang tries to track the group down to ask for some real tickets.
But that was season 2. Now fast forward to the fifth and final season of Fuller House where a number of previous Full House guest stars all made appearances with their former cast members for the final episode of Fuller House.
One of those people was Joey McIntyre from the New Kids on the Block. If you are an avid fan of the show, you will know how that's not only DJ and Kimmy's favorite boy band, but they are big fans in real life too.
Andrea Barber talked exclusively to Feeling the Vibe about her experience meeting NKOTB and who was the first to love them between she and Candace.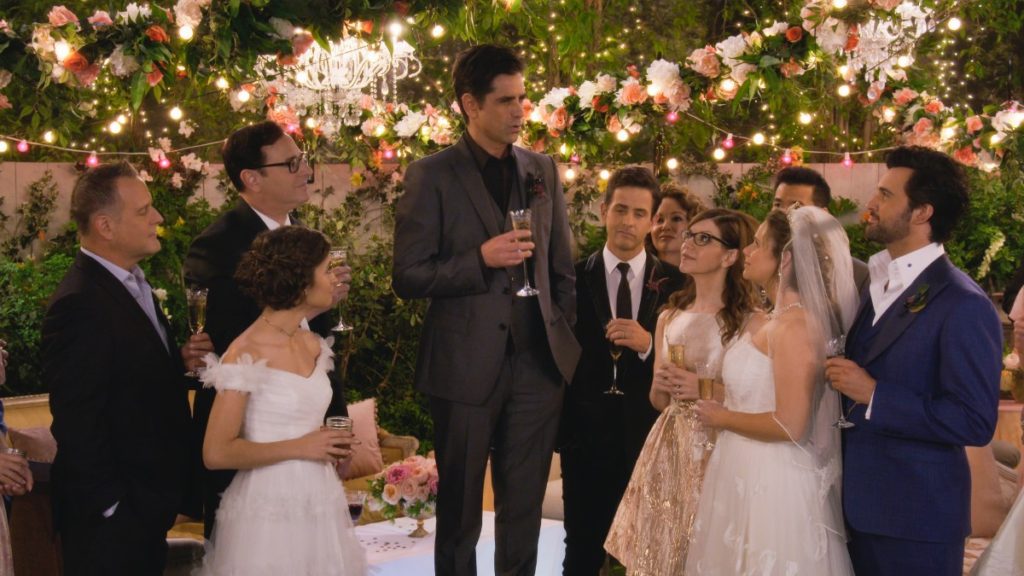 ---
While trying to decide which special guest would officiate DJ, Stephanie and Kimmy's triple wedding – it was a no brainer. "I had a little hand in getting Joey McIntyre," Cameron Bure told INSIDER. "I sat with our showrunners and we talked about who we wanted to officiate the wedding and we wanted a fun surprise guest."
How did Candace make it happen? Simple. She dialed Joey's number. "He was like, 'I would never pass up the opportunity,'" added Cameron Bure. "It was as easy as that. So, we got our first choice. And he was super funny. I loved it."
Dream come true! Fuller House is streaming season 5 on Netflix now.
---
MORE ON FULLER HOUSE
Find Out Which 'Fuller House' Episodes Were Directed by the Cast!
Is There a Season 6 of Fuller House?
Andrea Barber Talks 'Fuller House' Ending and Her Love of NKOTB in Exclusive Interview Courtney Rose is an Entertainment Writer at Feeling the Vibe Magazine based in New York. Pop culture and rom-com obsessed. Studied Journalism and is up to date on all the latest entertainment news. For tips or comments, email me at Courtney@feelingthevibe.com