You definitely know he's part of the wildly popular group, The New Kids on the Block – but what else do you know about the talented Danny Wood? Well, he's all grown up now, and his life has definitely changed since the late 80's/early 90's with NKOTB. Get to know Danny with 25 fun facts below!
1) He was born on May 14 and is 50 years old.
2) He's an original member of the famous boy band, New Kids on the Block. The band reunited over 10 years ago, and just finished up their 2019 Mixtape Tour over the summer.
3) He may be originally from Boston but he currently resides in sunny Miami.
4) Danny has 3 children: Daniel, Chance, and Vega. They can often be seen with him on tour!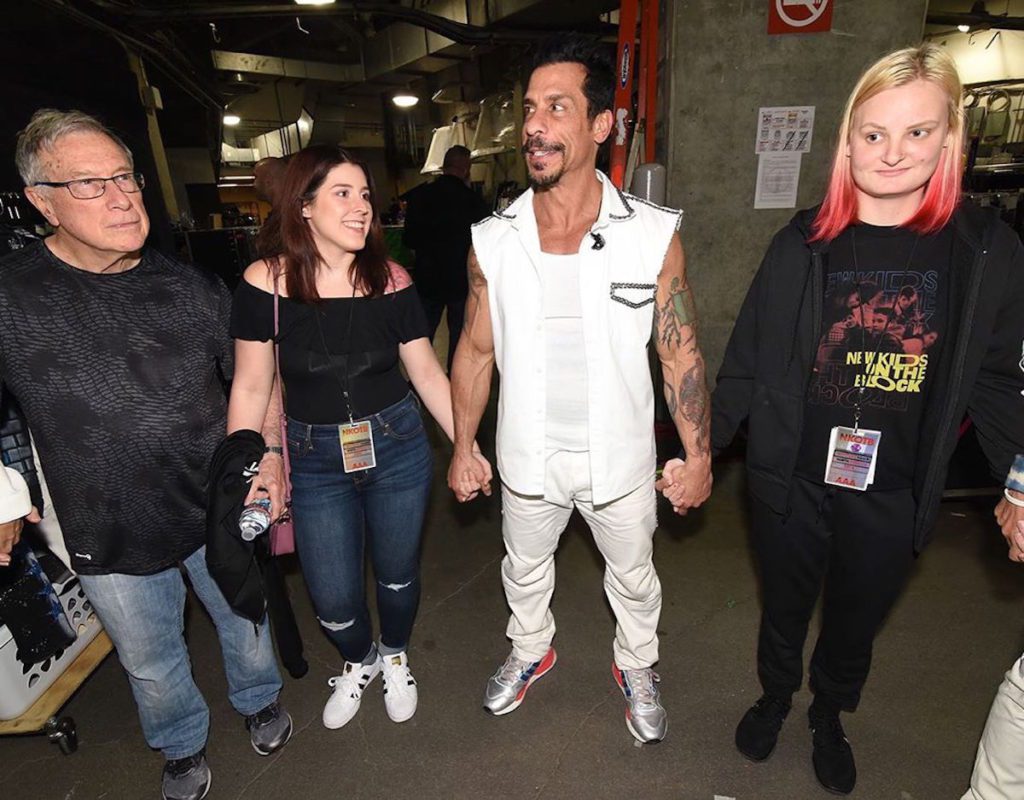 5) He released an album in 2009 (Stronger: Remember Betty) in honor of his late mother, Betty, who battled breast cancer. A 2015 single called "Endlessly" was recorded in her memory as well.
6) In addition to music for his mother, he started the Remember Betty Foundation, to support breast cancer patients in treatments and recovery processes.
7) Earlier this year, he recorded the song "Bodyguard" about bullying with singer-songwriter Jessie Chris.
8) He's a huge football fan. He even preps for Sunday Football by making all sorts of food, like turkey chili.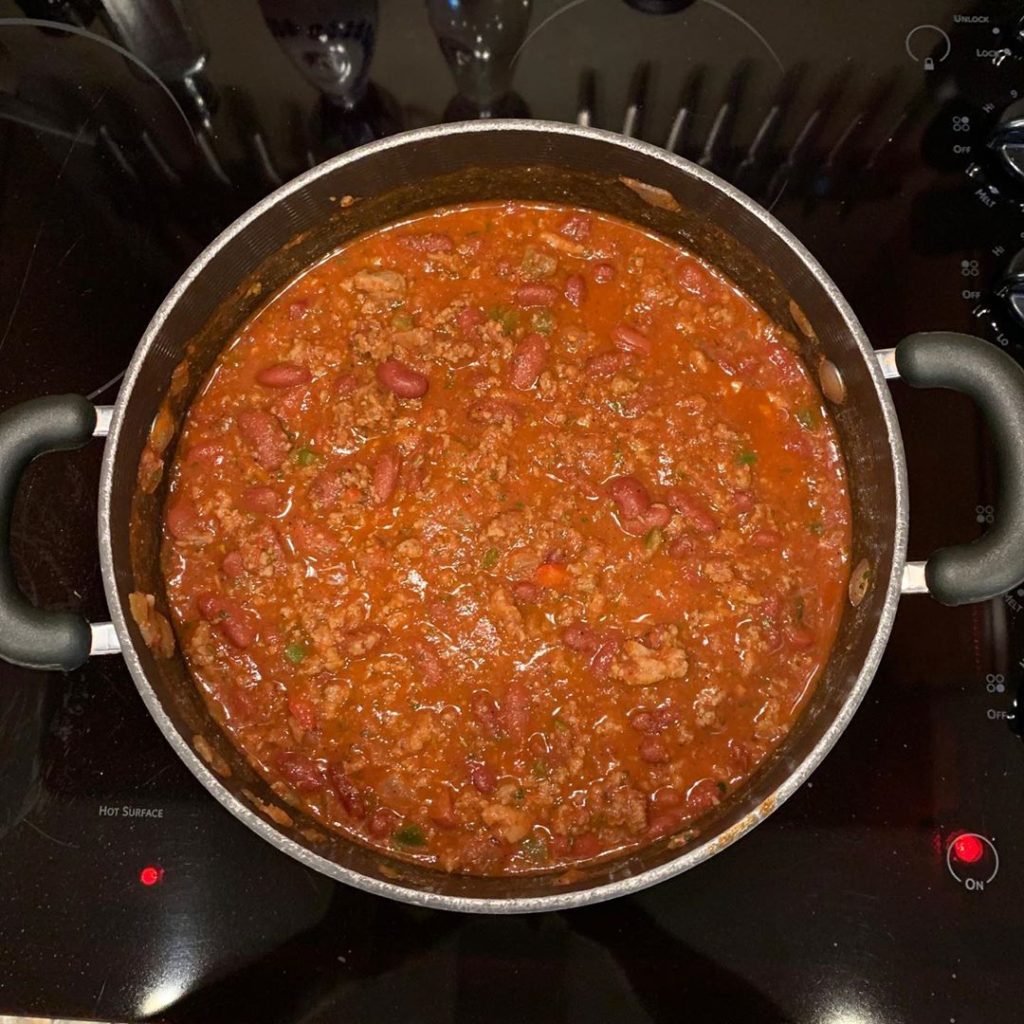 9) Danny is a big sports fan. He loves Boston teams – the Boston Red Sox, Patriots, Bruins, and the Celtics.
10) He has his own YouTube channel, where he posts behind the scenes vlogs of his tour with NKOTB. You can check it out here. See one below from the Mixtape Tour:
11) He often posts throwback shots from his early NKOTB days or selfies with fans from tour. How cool is that? Check out one of his posts below: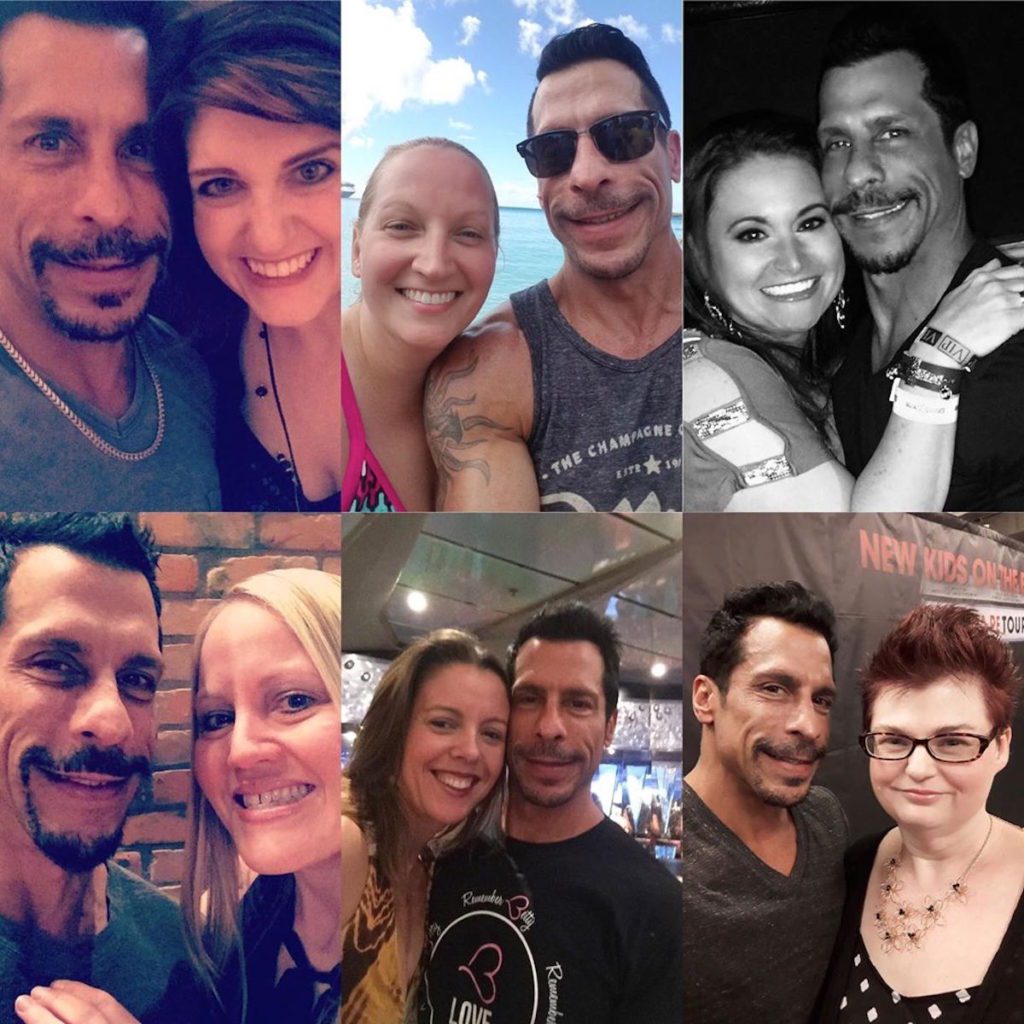 ---
12) He did have a solo act phase, aptly dubbed #SoloWood, where he recorded songs, and played guitar at shows live for his fans.
13) Danny has an adorable dog named Ripley, who turned 8 last month!
14) He likes keeping in shape by visiting the gym regularly. He often posts his results on Instagram – be sure to follow him @DannyWoodOfficial to see his shots!
15) Some of Danny's current musical influences are Ed Sheeran and Jason Mraz. Older school influences include Hall & Oates and The Eagles.
16) Danny and Donnie Wahlberg were best friends growing up in Boston prior to their days in NKOTB. Danny was brought into the group by Donnie in their startup days!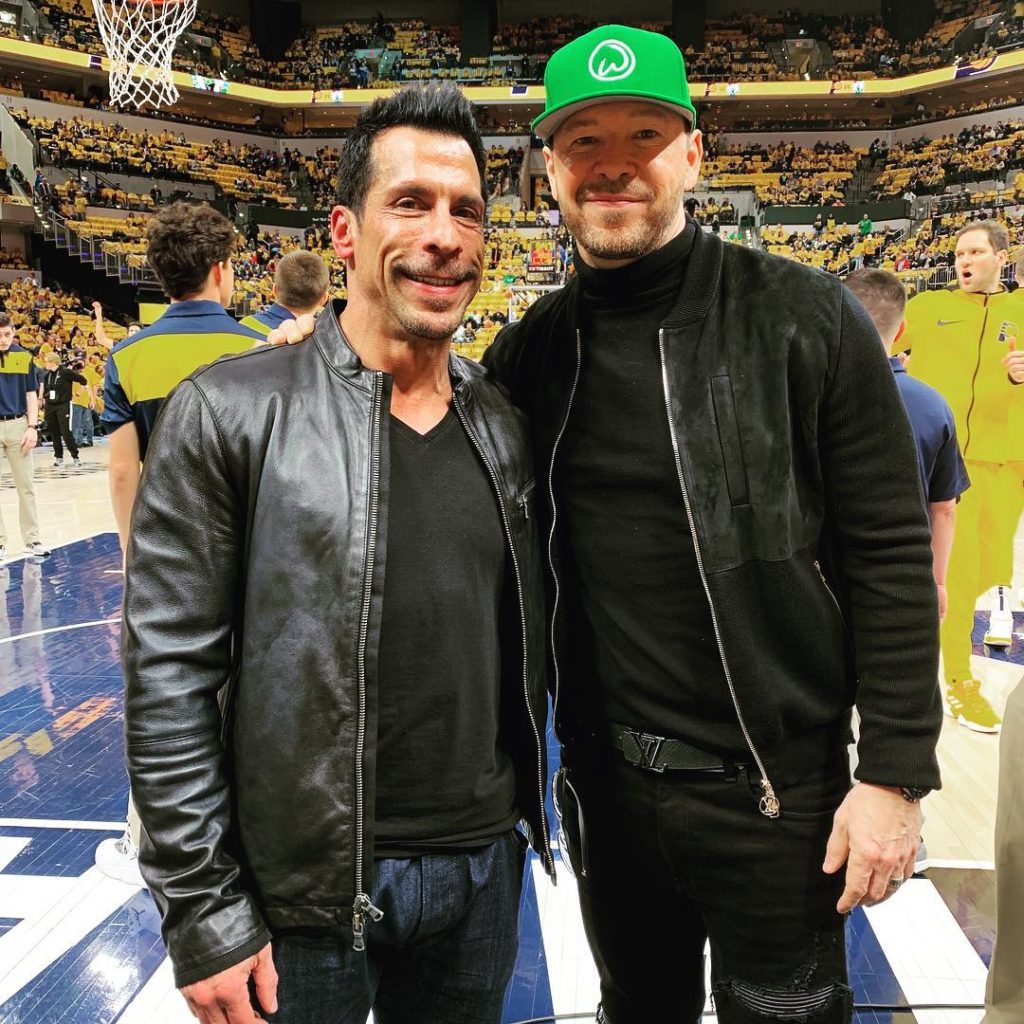 ---
17) His sign is Taurus. It's fitting, considering some traits of Taurus men are that they are generous and extremely focused.
18) Danny said that maturity has played a huge role in making the NKOTB reunion work for this long. That echoes Donnie's statement, which Feeling the Vibe reported on earlier this summer.
19) Danny told ET in a 2018 interview that they recorded their hit album Hangin' Tough in a just-built studio. Their producer, Maurice Starr had built it up while the band was recording, and according to Danny, you could hear cars passing by outside! How crazy is that?
20) Danny also said that their New Kids on the Block Cruise is the only time he really parties. Other than that, he's not a major partier – or cruise fan, for that matter!
21) He called their fan cruise a "four day party" and that it's "really special" to get to spend time with their fans in that way.
22) Danny had the lead on the closing track, "Hold On" off their Hangin' Tough album.
23) His kids are Boston sports fans too – Danny raised them on the Patriots, Red Sox, Bruins, and Celtics!
24) He's 5'8. All of the NKOTB members are actually under 6′!
25) In August 2019, Danny became a grandfather to a beautiful little girl named Rose Elizabeth Wood. Look at the sweet photo below: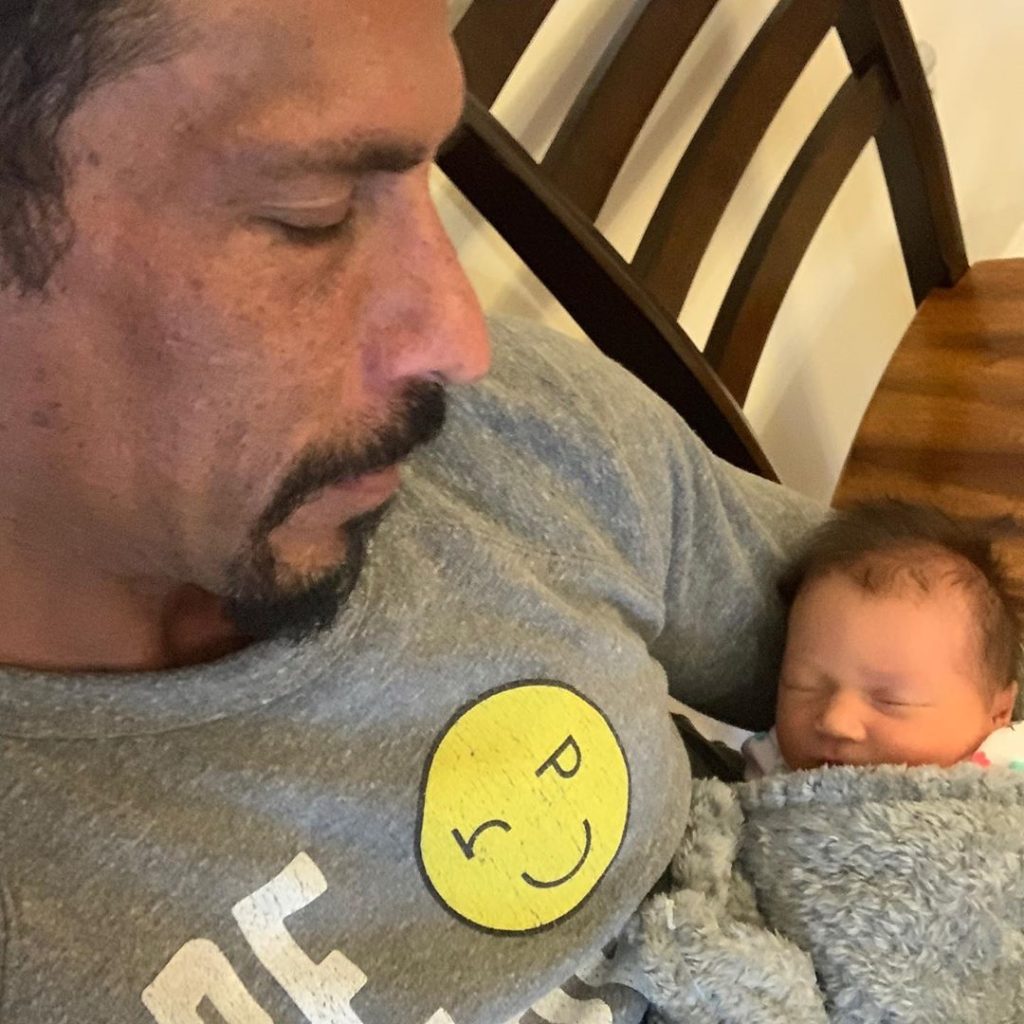 ---
Now you've got some cool facts on Danny Wood from New Kids on the Block! Be sure to follow Danny on Instagram and Twitter to see more of his day to day life.
---
MORE NEW KIDS ON THE BLOCK NEWS
35 Surprising Facts About Jordan Knight from NKOTB – You Won't Believe #28
Who is Donnie Wahlberg? 6 Fun Facts about the NKOTB Singer
Jordan Knight Then & Now Through the Years – A Picture Timeline
Joey McIntyre Attends Donnie Wahlberg's 50th Birthday Bash – See Photos!
Kari Highman is a Beauty and Fashion Blogger at Feeling the Vibe Magazine. Otterbein Alum (2017) – English & Psychology. Always learning & creating. Avid fan of mid 2000's TV & pop music. Comments or tips, email kari@feelingthevibe.com