Who knew two characters from an ensemble cast would make such a splash? But that's exactly what Ingrid (Anne Winters) and Javi (Bryan Craig) have done on ABC's Grand Hotel. The pair's blossoming romance is one fan-favorite moment that just gets more exciting as time goes on. Keep reading below for all the details on Javi and Ingrid's relationship!
Trouble from the start: Javi and Ingrid's beginnings
In the first episode, Ingrid was found right in the center of the drama when she finds out that she's pregnant. At this point, she only knows Javi as the hotel owner's son; Javi's aware that she works at the hotel as a maid.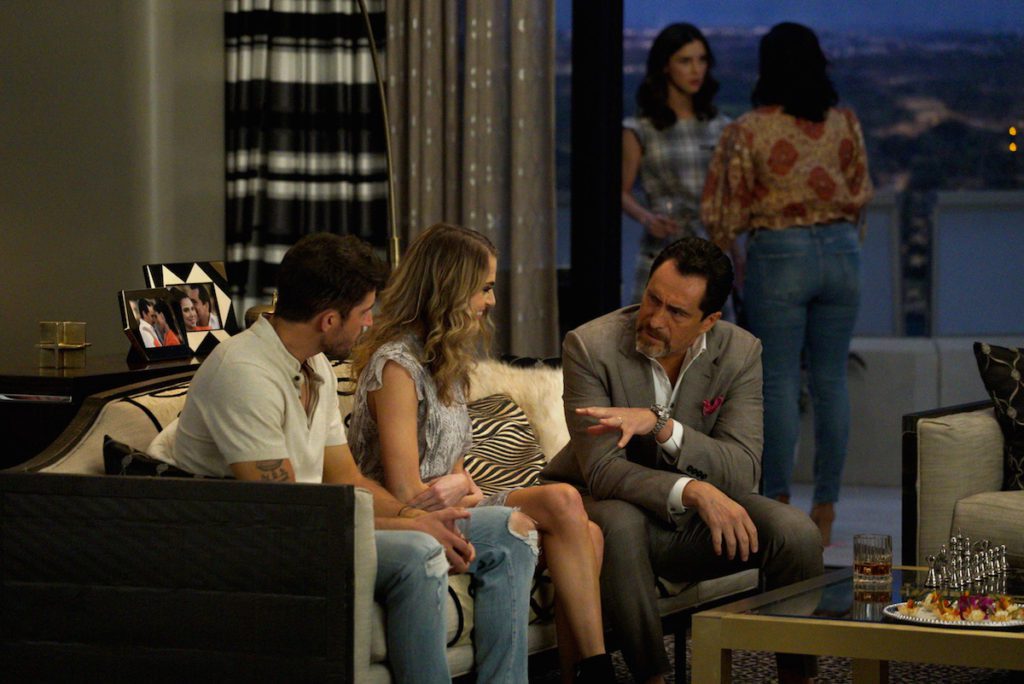 ---
At the start of the series, you see these two characters and may think, "I don't know how they end up together." But, despite what you might originally think, these two actually are quite similar. They are both game players, and they love to have fun. Ingrid starts out as a girl that seems to hate her job, and thinks her life can't be as good as the rich hotel guests she sees everyday. But in reality, there's a lot of layers to her – much like Javi, who's more than just a playboy. Javi actually ends up helping Ingrid after Helen fires her for sleeping on the job, proving that underneath all that macho energy is a caring guy.
Surprises and Steamy Moments: What's the Status of Ingrid and Javi now?
As they grow closer, Ingrid gets an idea. When Mateo (the real father of her unborn child) won't take responsibility, Ingrid manipulates Javi by making him think that he's the father of her baby. Yikes – talk about a tricky situation! Things only get crazier from there when Ingrid sits down to dinner with Javi's family, including his father, Riviera Grand Hotel owner Santiago.
See, Santiago has his own suspicions surrounding this whole father-to-be situation, so he insists that Ingrid get a paternity test. When she hears this, she runs out on dinner, prompting Javi to go after her. The two end up sleeping together at the end of the episode ("You Got Blackmail"), which might not complicate things as much as one may think. Feeling the Vibe reported that in the all-new episode airing July 22, Ingrid and Javi grow closer during a doctor's appointment. Javi holds her hand during a tense moment, and even his stepmom Gigi notices this little change in the dynamic of their relationship.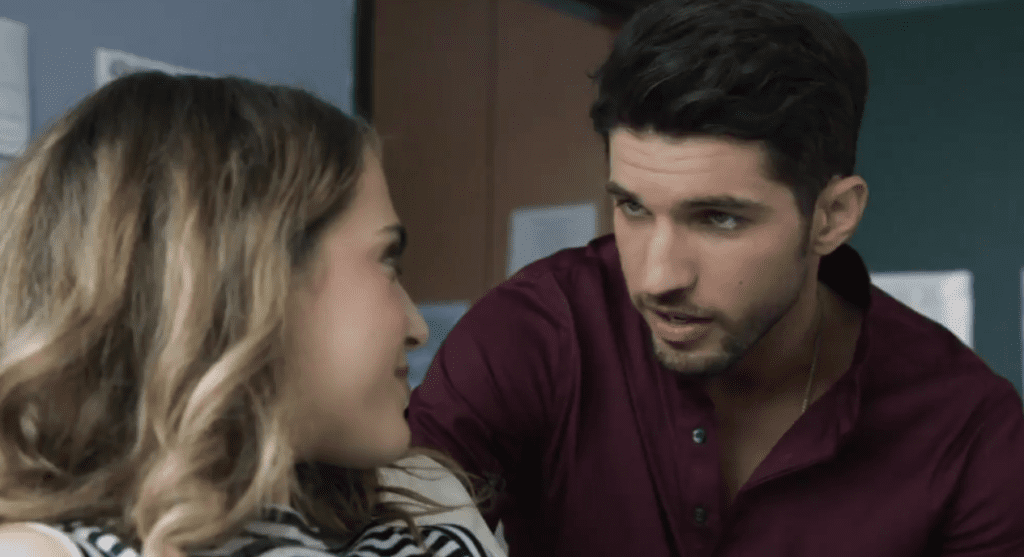 Unfortunately, things may not stay calm for long, as Bryan Craig (who plays Javi) recently revealed that his character does play a part in the mystery surrounding Sky's disappearance. Uh-oh. Can Ingrid really trust him?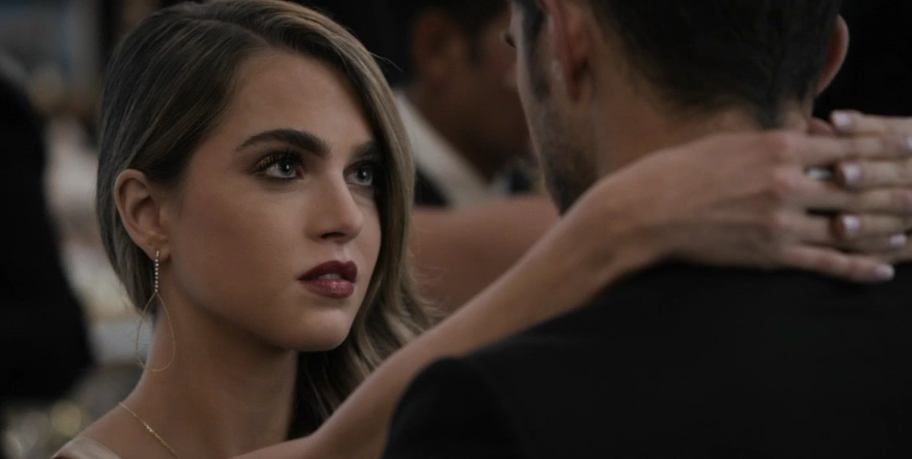 ---
During tonight's episode of 'Love Thy Neighbor,' Ingrid appears to be the one with the secrets. While the two are having an intimate moment at the gala, Ingrid blurts out the real truth. "You're not the father," she exclaims, prompting Javi to storm out on her.
Is Ingrid the only one with secrets or will she find out some dirty secrets of her own about Javi? Well one thing is for sure: it will always be intense and interesting between these two.
You can catch new episodes of Grand Hotel airing on ABC Monday nights at 8/7 c!
---
MORE ON GRAND HOTEL
Gigi Discovers Ingrid's Secret on 'Grand Hotel'
We Finally Know Who The Blackmailer is on 'Grand Hotel'
Sneak Peek of Grand Hotel – Javi and Ingrid Grow Close
Will We Get to See Danny's Girlfriend Heather in Grand Hotel?
Eva Longoria Says ABC Originally Wanted Grand Hotel to Film in Hawaii Instead of Fontainbleau
Kari Highman is a Beauty and Fashion Blogger at Feeling the Vibe Magazine. Otterbein Alum (2017) – English & Psychology. Always learning & creating. Avid fan of mid 2000's TV & pop music. Comments or tips, email kari@feelingthevibe.com