Actress, Chiara Aurelia stars in Freeform's mystery series, 'Cruel Summer.' The series executive-produced by Jessica Biel first aired on the network on April 20th. Since, it has taken off and has been named Freeform's most watched debut ever.
We can understand why. The series is captivating and mysterious, leaving viewers with a cliffhanger at the end of each episode. A few questions still swarming fans' minds are:
Who rescued Kate Wallis?
How did Kate get Jeanette's necklace?
Did either Kate or Jeanette's mothers have more involvement in Kate's disappearance?
Who is Annabelle?
"Cruel Summer" takes place over three summers in the 90's – 1993, 1994, and 1995. It follows two young ladies from Skylin, Texas – Jeannette (Chiara Aurelia) and Kate Wallis (Olivia Holt). When Kate mysteriously disappears, Jeanette transforms into a version of Kate – stealing her style, friends, and even boyfriend. Does Jeanette know more than she lets on about Kate?
---
What About Mallory?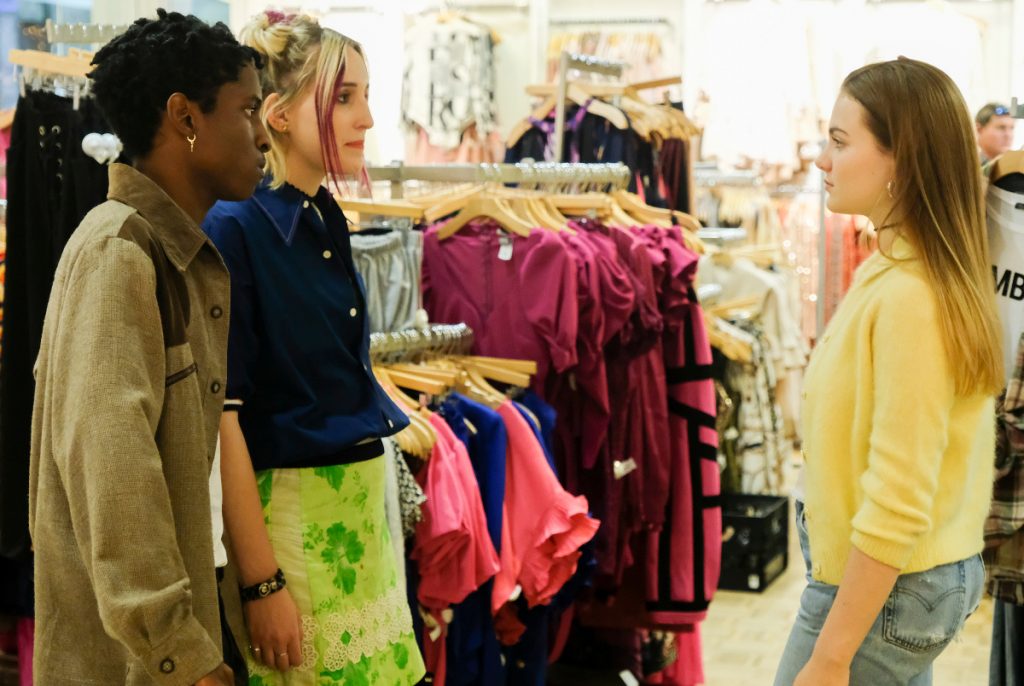 We meet Mallory (Harley Quinn Smith) in the pilot episode as Jeanette's best girl friend along with Vince (Allius Barnes), her best guy friend. The trio are inseparable as they attempt to check off items from their "list." One of those items involves going into an empty house. The BFFs unknowingly step into principal, Martin Harris's new home – the same man who is accused of kidnapping Kate Wallis.
During Jeanette's transformation from 1993 – 1995, she and Mallory have a falling out and are not close like they once were. Mallory befriends one girl she loved to hate – Kate. Does Mallory have involvement in why America now hates Jeanette?
---
How Did Chiara Aurelia Prepare to Play Jeanette?
Chiara Aurelia (Jeanette), was born in 2002 so in order to prepare for her role as a teenager growing up in the 90s, she was given a list of movies to watch from that era. "Dazed and Confused" and "Clueless," and [the ABC series] "My So-Called Life," she told The New York Post.
But, as the star of the show, she surely knew how the show ended, right? Believe it or not, no. She was just as much in the dark as the viewers are. "I did not know the ending until I got the last episode… I was very surprised and excited — there's a lot of twists and turns and it's a great, bumpy ride," Aurelia told The New York Post.
---
Related: Olivia Holt's Funny Moment Transforming Into 90's Character for 'Cruel Summer'
---
Jessica Biel Made That Decision..
Well, kind of! In a recent interview with producer, Jessica Biel and Chiara Aurelia on The Tonight Show with Jimmy Fallon, he asked to confirm if she in fact did not know the ending until the last episode. "When the producers and our creator team – we all decided, let's let this be a surprise as we go through these episodes and shoot them. From an actress standpoint, I was like ' this is crazy, I would literally not allow this to happen. If I was in the show and you were not going to tell me what I'm working towards and how I will place my performance, I'd go crazy." I said that to these girls and they said, 'I actually prefer this." This is how young artists are so much different these days," she exclaimed.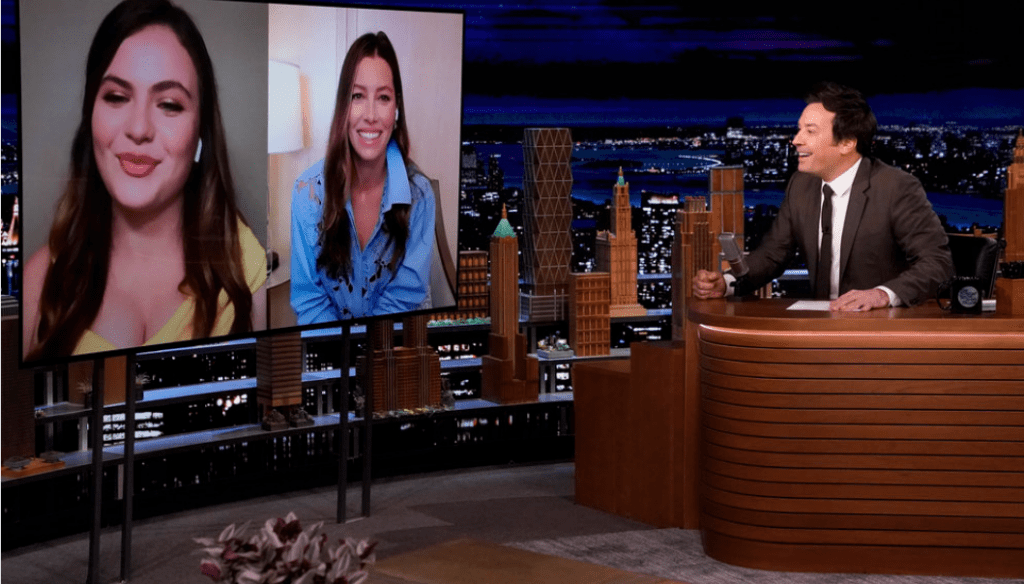 As we all try to uncover the mystery of 'Cruel Summer,' keep this in mind. "There are more mysteries than you might expect, more characters involved than you might see at first, and every detail is like a bunch of breadcrumbs that will lead you to the truth.." 'Cruel Summer' star, Chiara Aurelia told Us Magazine.
Catch an all new "Cruel Summer" on Freeform, Tuesdays at 10pm EST.
---
More Cruel Summer News
[First Look] 'Cruel Summer' Episode for May 11th + Photos
Sneak Peek of 'Cruel Summer' Episode for May 4th + What's Happened So Far Recap!
Who is Chiara Aurelia from 'Cruel Summer' Portraying Jeanette Turner? Courtney Rose is an Entertainment Writer at Feeling the Vibe Magazine based in New York. Pop culture and rom-com obsessed. Studied Journalism and is up to date on all the latest entertainment news. For tips or comments, email me at Courtney@feelingthevibe.com