Freeform's Cruel Summer has been a huge success, and it's easy to see why. From the intriguing mystery, the teen angst, plus the cool 90s settings, everyone's tuning in to see who's telling the truth about what happened to Kate Wallis (Olivia Holt). Chiara Aurelia, who portrays Jeanette Turner, is already being hailed as the breakout star of the series. According to The Hollywood Reporter, the show is Freeform's highest debut ever, with 3.81 million viewers in the first week. So, what's up next for this fresh new drama? Find out below with a sneak peek at the all-new May 4 episode – plus get a recap of what's gone on so far.
*Warning, if you haven't watched the series – this article does contain spoilers!*
---
Cruel Summer so far: What's happened in the first few episodes?
Cruel Summer is set in the mid 90s – 1993, 1994, and 1995, specifically – following Jeanette Turner (Chiara Aurelia) and Kate Wallis (Olivia Holt), two girls who couldn't be more different. Yet, they're connected in a crazy story when uber-popular Kate goes missing, and Jeanette's seemingly to blame. But, did she have anything to do with it? Or, is there more to the story?
That's the question that plagues the small Texas town where the girls grow up, and the case entangles their families too. See, Jeanette used to be a shy wallflower type, but after Kate vanished, she took her place and morphed into the "it girl." But, when Kate's rescued from her kidnapper – high school vice principal Martin Harris (Blake Lee) – Jeanette's suddenly ostracized from the luxe life she once had. Gone are her popular BFFs, her gorgeous boyfriend Jamie Henson (Froy Gutierrez), and in their place are attorneys and lawsuits.
Kate hasn't had it easy either, though. Even when she appeared to have it all, her family was falling apart. Her mother, Joy (Andrea Anders) is having an affair, much to her stepfather Rod's (Ben Cain), oblivion. She tried to tell her mom, but she wouldn't hear of it. The last time viewers see Kate – in 1993, that is – is when she's running down an empty, dimly lit street with tears and streaked mascara down her face. It's only then that we see her meet Martin.
Jeanette fits into all of this in both major and minor ways. A major shock was Kate's accusation that Jeanette saw her in Martin's basement months before she was rescued. And according to Kate, Jeanette didn't say a word to anyone. While Jeanette denies it, Kate won't let it go, and that's why there's so much animosity between the two girls by 1995. Fans not only see Jeanette's inner turmoil, but her outer appearance change too. In 1993, she's in glasses and braces; by 1994, she's got pin straight hair and perfect clothes; in 1995, her hair is now short, and the rest of her look: disheveled. Her mom, Cindy (Sarah Drew), who was once her biggest encourager to be popular, is gone now after separating from her dad.
As for Kate, when she's rescued, she takes a while to get re-adjusted. She reunites with her boyfriend Jamie – who of course, broke up with Jeanette when Kate returned – but the two don't exactly have that same level of trust they once did. Her appearance also changes over the years. In '93, she's pretty and polished, almost too much so. A year later, she's practically a ghost of her former self. By '95, she's rocking darker rooted hair, and darker makeup as a sort of rebellion. She's understandably angered by Jeanette's actions, or lack thereof, and she doesn't hesitate to let her know. In last week's episode, Kate yelled at Jeanette at a stop light, looking ready to drag her from her car.
Both Jeanette and Kate's friends are worried, not to mention confused by each girls' actions. Jeanette went from shy, to vibrant, to a recluse. Kate was once so put together; now, she's going into somewhat of a spiral. Mallory Higgins (Harley Quinn Smith) and Vince Fuller (Allius Barnes) used to always be by Jeanette's side; now, they are alienated.
Sneak Peek of Cruel Summer's All-New Episode
In episode 4 airing May 4, Kate Wallis and her parents prepare for court. If you recall, Jeanette Turner is bringing a civil suit against Kate. In the preview clip below, Kate, Joy, and Rod are speaking to the "best lawyers money can buy." Kate gives Jeanette a backhanded compliment, calling her "sociopathic, but smart" for preparing her case in secret for months.
But, Kate's not going down without a fight, nor is she going into things blind. She's not going to war without her armor, which is exactly what she plans to do with her preparations. Will it be enough to win the suit? Or, will Jeanette's legal team have a trick or two up their sleeve? Check out the clip below:
We've also got a couple photos from "You Don't Hunt, You Don't Eat" below.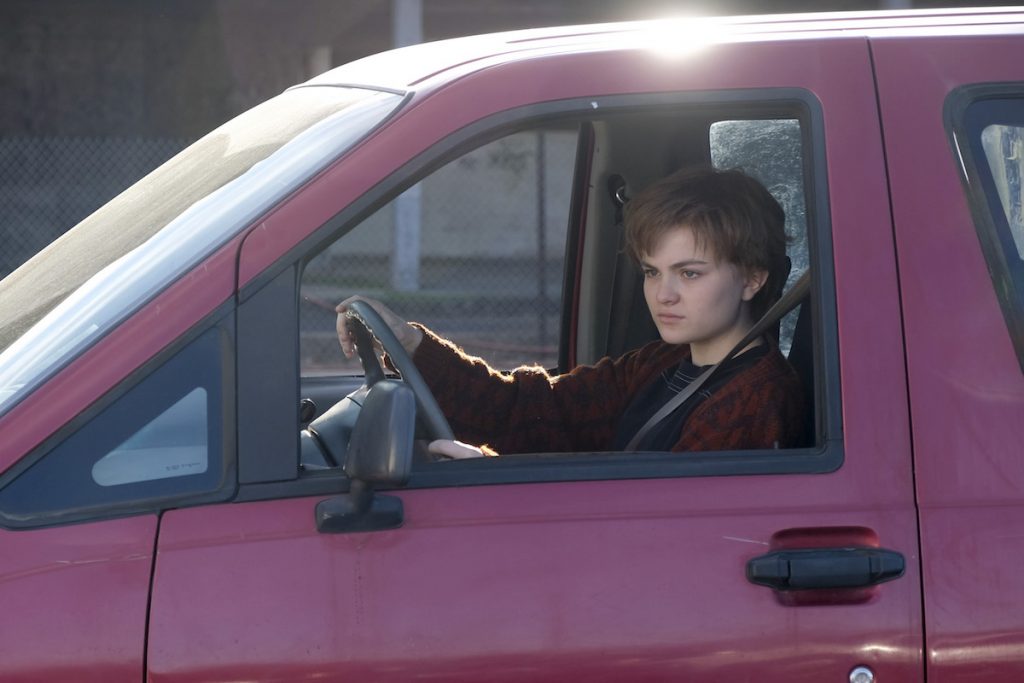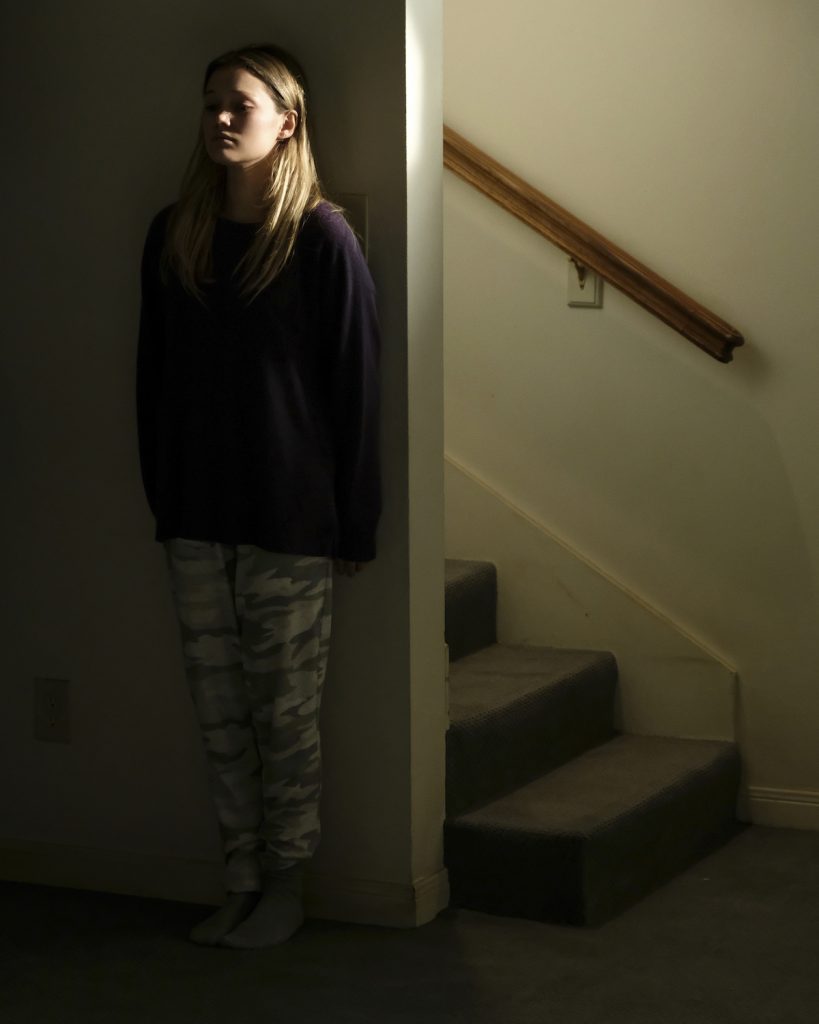 Catch the all-new episode of Cruel Summer, airing Tuesday, May 4 at 10/9 c, only on Freeform.
---
MORE CRUEL SUMMER NEWS
Jeanette Turner Shows Reckless Behavior in April 27th Episode of Cruel Summer
Who is Chiara Aurelia from Cruel Summer Portraying Jeanette Turner?
Kate Wallis: 5 Fun Facts About Olivia Holt from Cruel Summer
Kari Highman is a Beauty and Fashion Blogger at Feeling the Vibe Magazine. Otterbein Alum (2017) – English & Psychology. Always learning & creating. Avid fan of mid 2000's TV & pop music. Comments or tips, email kari@feelingthevibe.com