Freeform's Cruel Summer has been a huge hit! The new teen drama mystery has created a breakout star in Chiara Aurelia who portrays Jeanette Turner, the girl in the forefront of the disappearance of Kate Wallis. This show has viewers on the edge of their seat, trying to uncover the lies and deceit. We have a sneak peek of the next all new episode airing on May 11th.
*Warning, if you haven't watched the series – this article does contain spoilers!*
---
Sneak Peek of Cruel Summer's All-New Episode
In episode 5 airing May 11, Jeannette and Kate cross paths at the Skylin High takeover of the County Fair, where one is desperate to prove herself and the other to lose herself.
Harley Quinn Smith who plays Mallory, all dressed up in her 90's gear from episode 4. "You'll get to see '95 Mallory for the first time in this new episode with this hair of my dreams. Who's watching?!?!" she wrote in her caption.
Kate Wallis aka Olivia Holt posed in her 90's outfit too from the prior episode entitled "You Don't Hunt, You Don't Eat." '95 kate on film @cruelsummer new episode tonight," she captioned it.
Froy who plays Jamie, the boyfriend torn between Kate and Jeanette also snapped a dressing room trailer selfie getting ready for his 90's debut. "1994 Jamie -> 1995 Jamie," he captioned it.
In the May 11th episode, Jeanette's lawyer Denise urges her to find more character witnesses in order to win their cases. Watch the video clip below.
Watch a trailer of the upcoming episode.
We've also got a couple photos from "As the Carny Gods Intended" episode airing on May 11th below.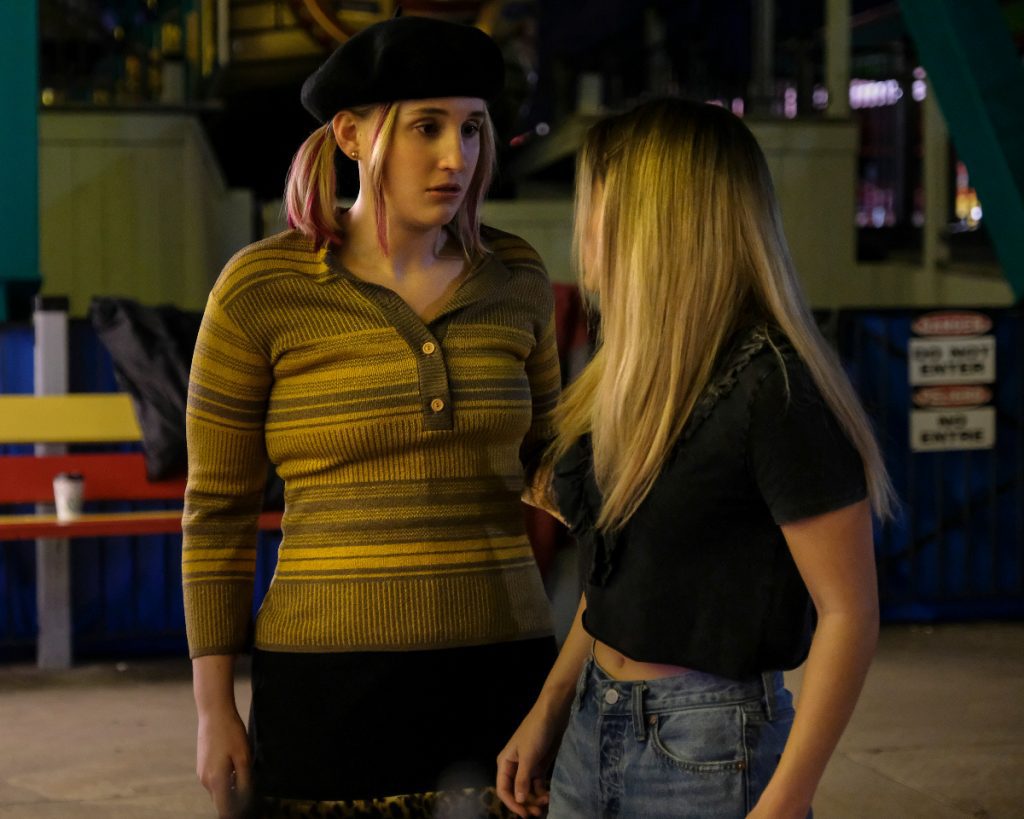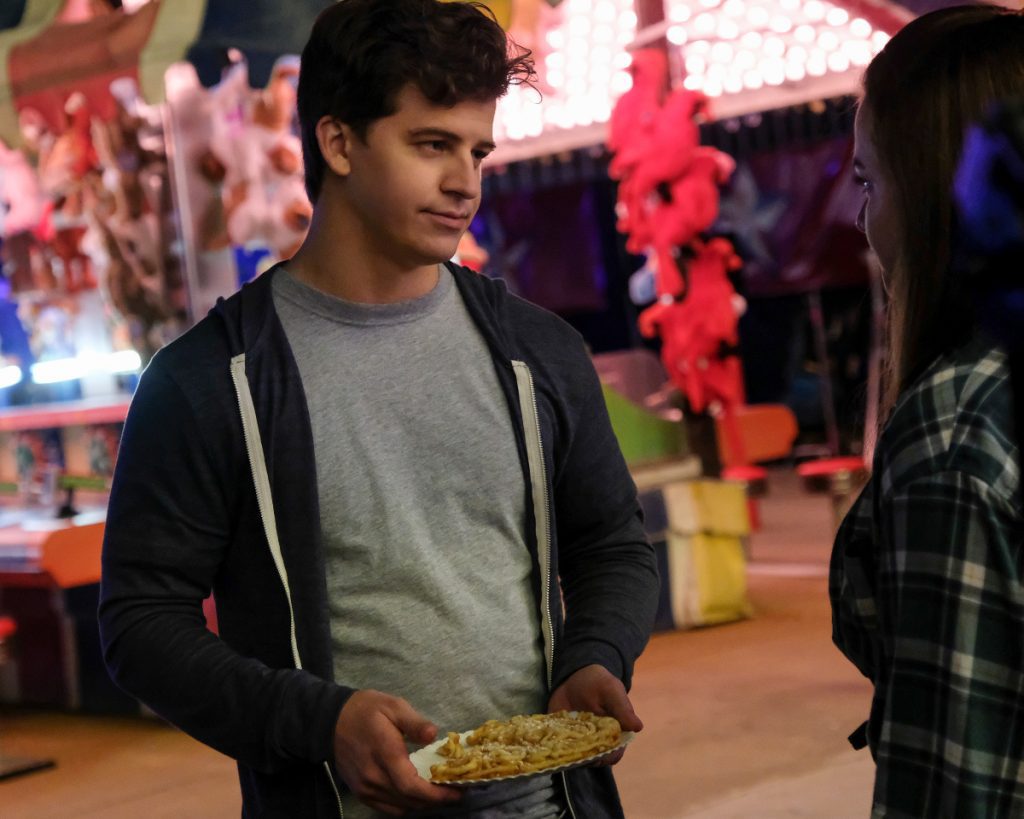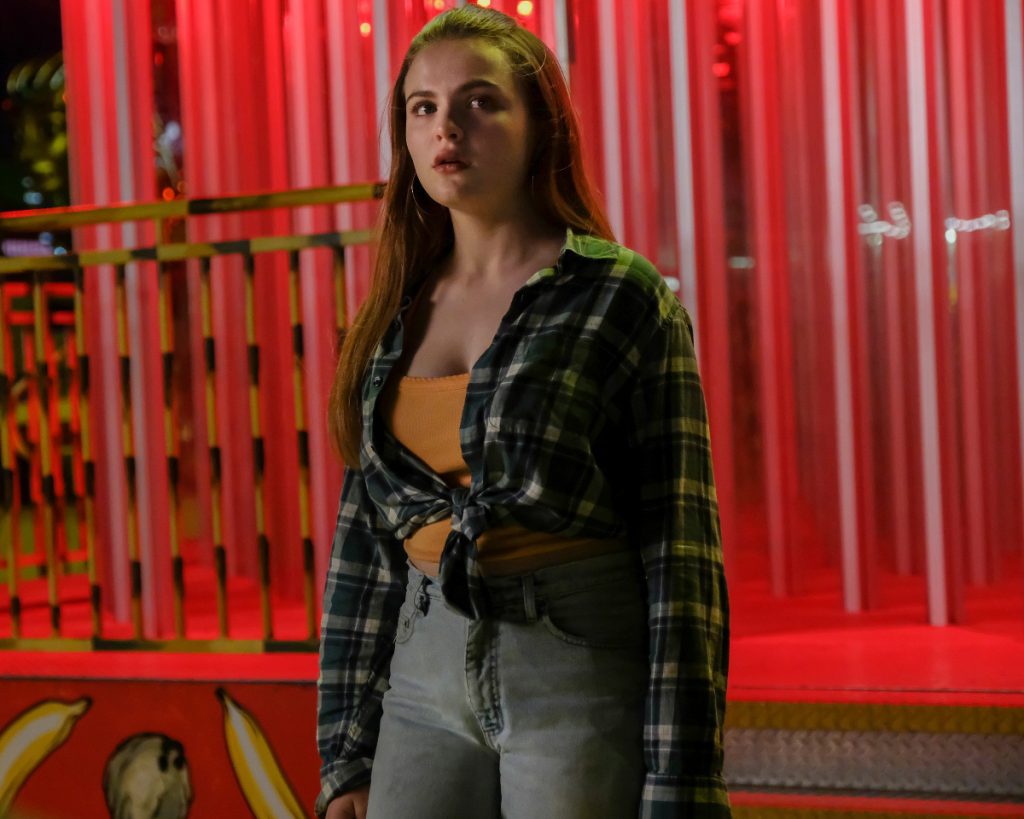 Catch the all-new episode of Cruel Summer, airing Tuesdays at 10/9 c only on Freeform.
---
MORE CRUEL SUMMER NEWS
Jeanette Turner Shows Reckless Behavior in April 27th Episode of Cruel Summer
Who is Chiara Aurelia from Cruel Summer Portraying Jeanette Turner?
Kate Wallis: 5 Fun Facts About Olivia Holt from Cruel Summer Courtney Rose is an Entertainment Writer at Feeling the Vibe Magazine based in New York. Pop culture and rom-com obsessed. Studied Journalism and is up to date on all the latest entertainment news. For tips or comments, email me at Courtney@feelingthevibe.com