We have been receiving a lot of questions about this, and we have the answer for you!
In 'Fuller House' season 4, we saw Kimmy Gibbler pregnant with Stephanie and Jimmy's baby. But, the real question is…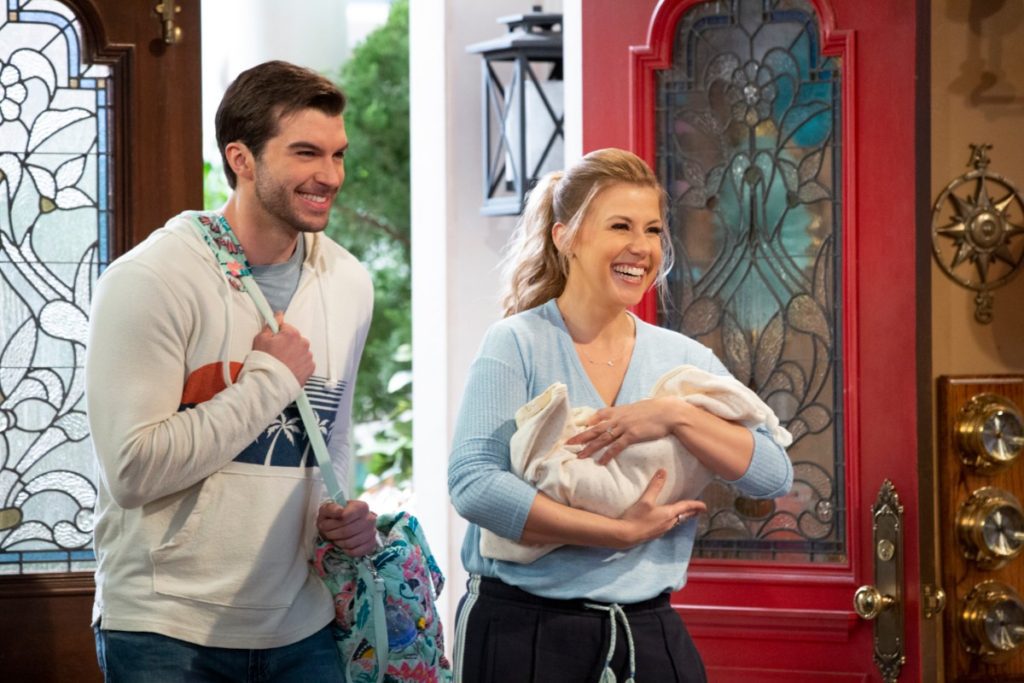 ---
Did Andrea Barber Have a Baby?
The short answer is no. Andrea Barber was only dressed up as a pregnant woman for the 'Fuller House' scenes. When baby Danielle arrived on the season 4 finale, Andrea stopped wearing the "belly" for the current season 5.
However, she does already have two children – a son, Tate and a daughter, Felicity. Tate is currently a teenager and Felicity is a pre-teen. Did you know her daughter actually appeared in a past season of 'Fuller House?'
You can catch up with Kimmy's pregnancy journey on 'Fuller House' which is streaming on Netflix.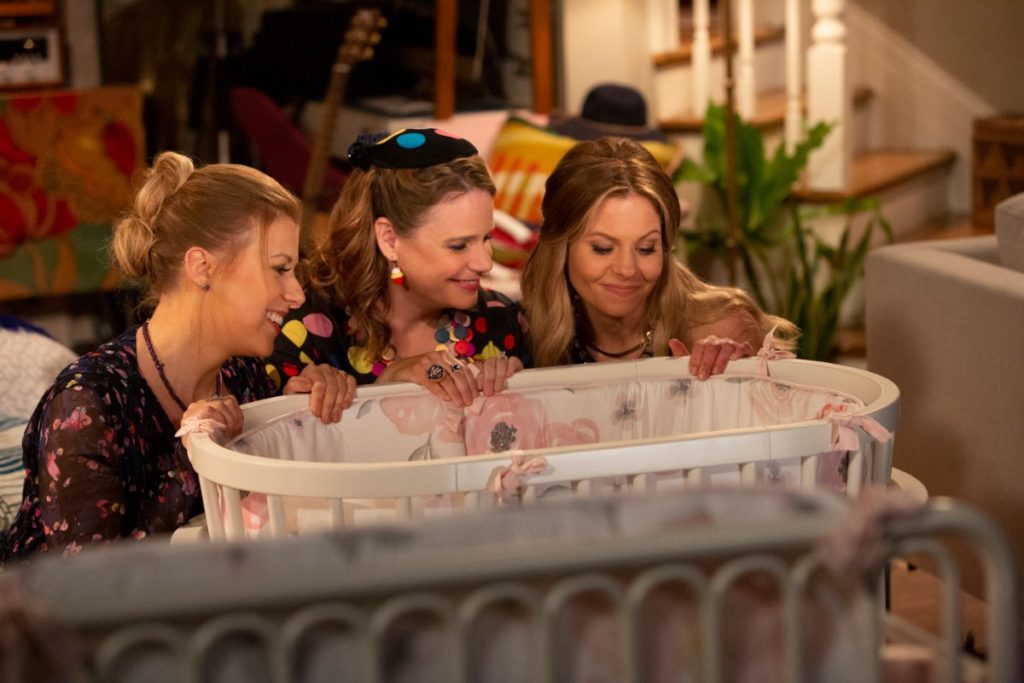 What is Andrea Barber Doing Now?
After filming wrapped for the final season of 'Fuller House,' Andrea Barber quickly jumped right into her book tour! That's right, this girl was completely candid in her memoir, "Full Circle: From Hollywood to Real Life and Back."
She talks about life as a child actress on one of the most popular sitcoms as well as life after Full House ended which included getting much needed help for her postpartum depression.
The book has not only been a favorite amongst her loyal fans, but it also caught the attention of one of her idols – Joey McIntyre from New Kids on the Block!
She's also busy creating videos for her over 260K+ subscribers on her YouTube Channel. Check out this one below from the making of the "Full Circle" Cover:
Tune into 'Fuller House' Season 5 Part 1 streaming on Netflix now.
---
RELATED
A Look Inside Andrea Barber's Family: Kids, Boyfriend, & More!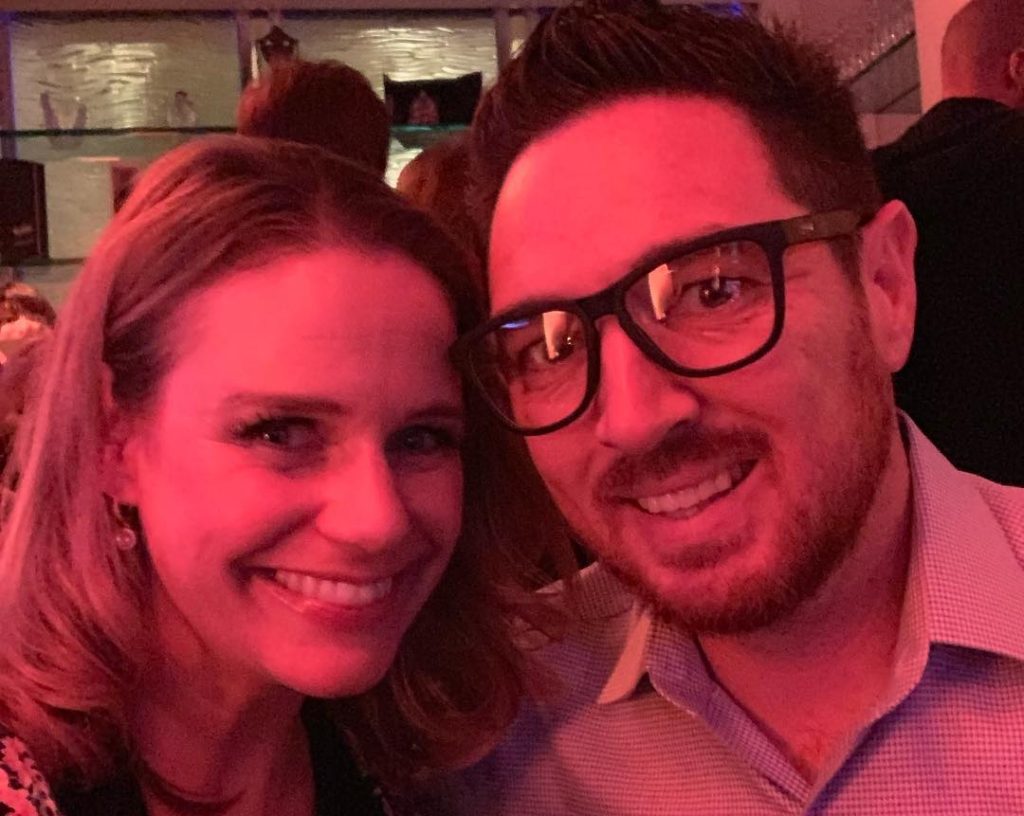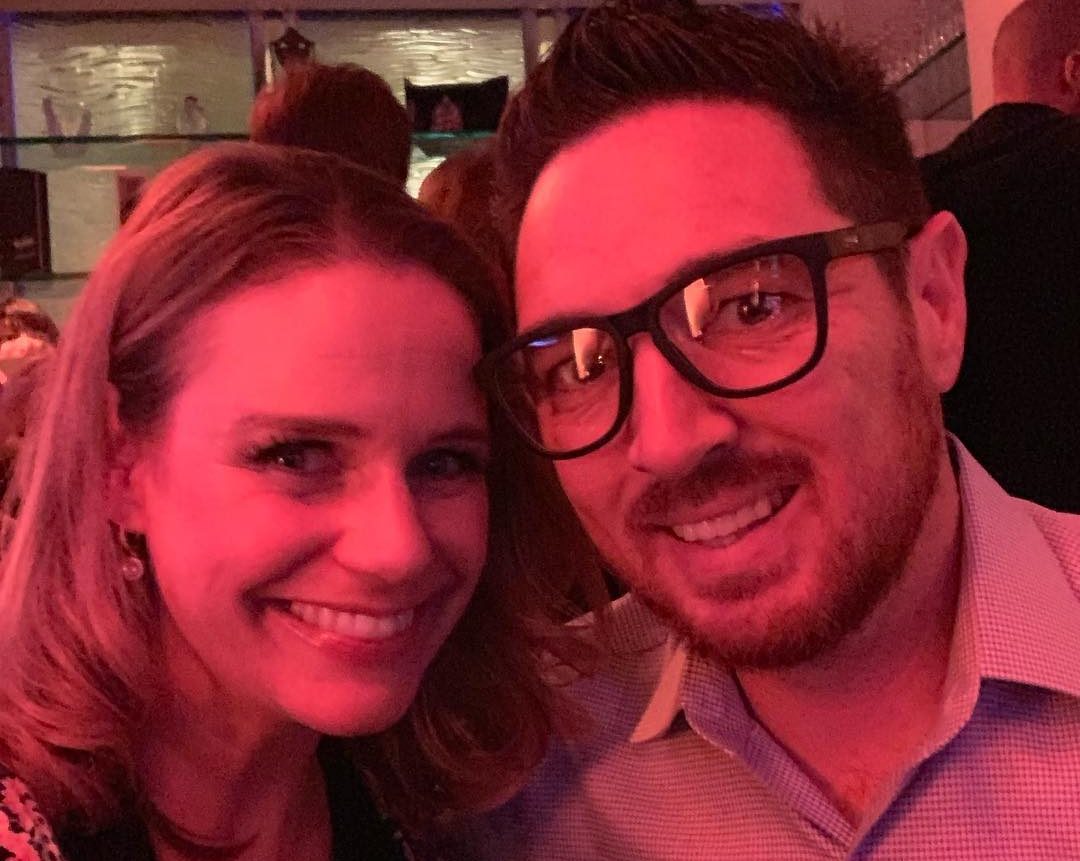 Andrea Barber Gets 'NKOTB' Birthday Surprise from 'Fuller House' Co-Star Candace Cameron Bure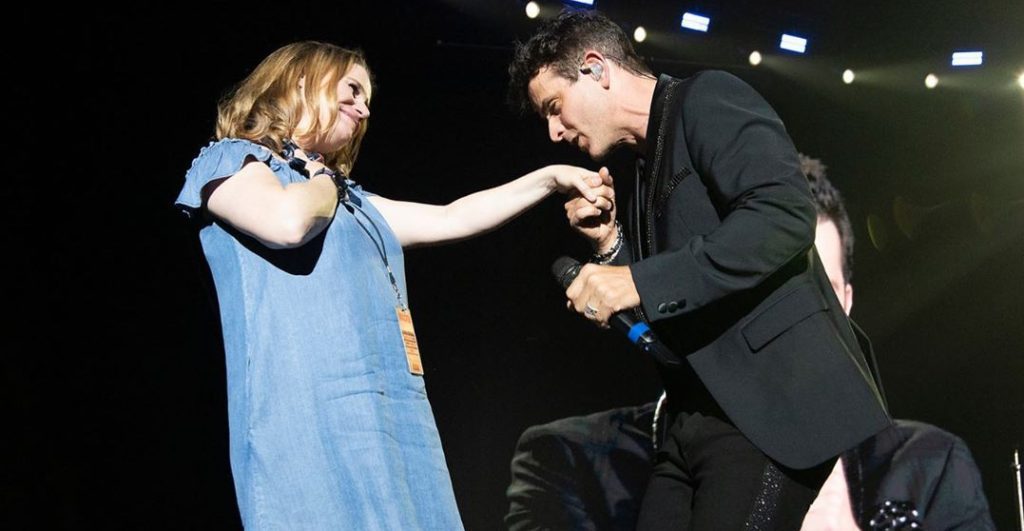 MORE ON FULLER HOUSE
A Look Inside Andrea Barber's Family: Kids, Boyfriend, & More!
Elias Harger Exclusive Interview on the Final Season 5 of 'Fuller House'
'Fuller House' Season 5: Everything We Know
A Look Inside Jodie Sweetin's Family: Spouse, Kids, & More! Courtney Rose is an Entertainment Writer at Feeling the Vibe Magazine based in New York. Pop culture and rom-com obsessed. Studied Journalism and is up to date on all the latest entertainment news. For tips or comments, email me at Courtney@feelingthevibe.com