Andrea Barber is famous for her role as Kimmy Gibbler on Full House and the Netflix's reboot of 'Fuller House' which is in it's 5th season.
In 'Fuller House,' we know she was once married to Fernando and they have a teenage daughter Ramona played by Soni Nicole. This time, we are going to take a look inside who her non-Full House family is, including her boyfriend, her kids, and her mother.
Who is Andrea Barber's Boyfriend?
Andrea Barber, 43, was once married to Jeremy Rytky. She is now in a relationship with her boyfriend, Michael. The two have been dating since December 2014. On Instagram, Michael posted a collage of photos with the caption, "I wonder if four years ago @andreabarber was thinking, "I think I'll spend the next four years with this guy."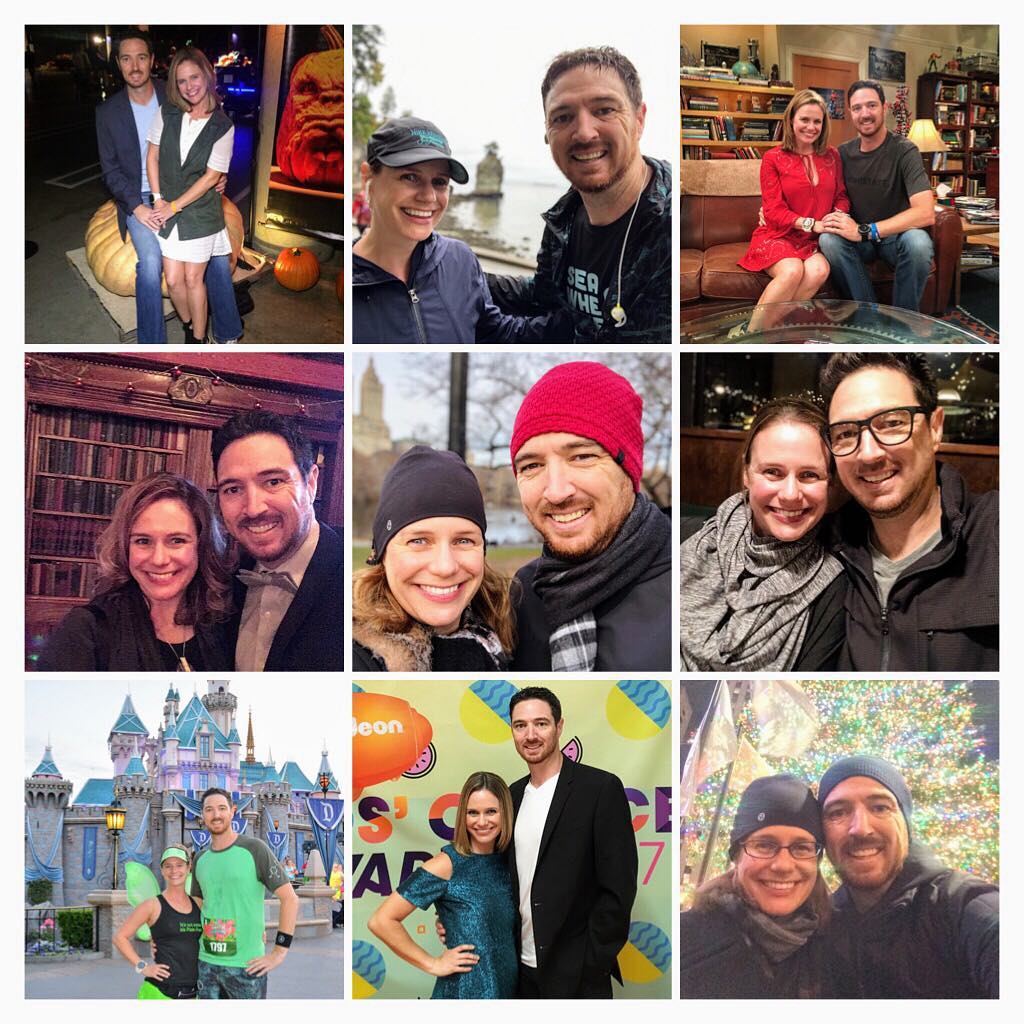 Michael is quite the adventurer! Look at him ziplining in the mountainous areas of Canada. He's also an avid runner and worked very hard training for the Seawheeze marathon, traveling to Canada (with Andrea) to participate last year.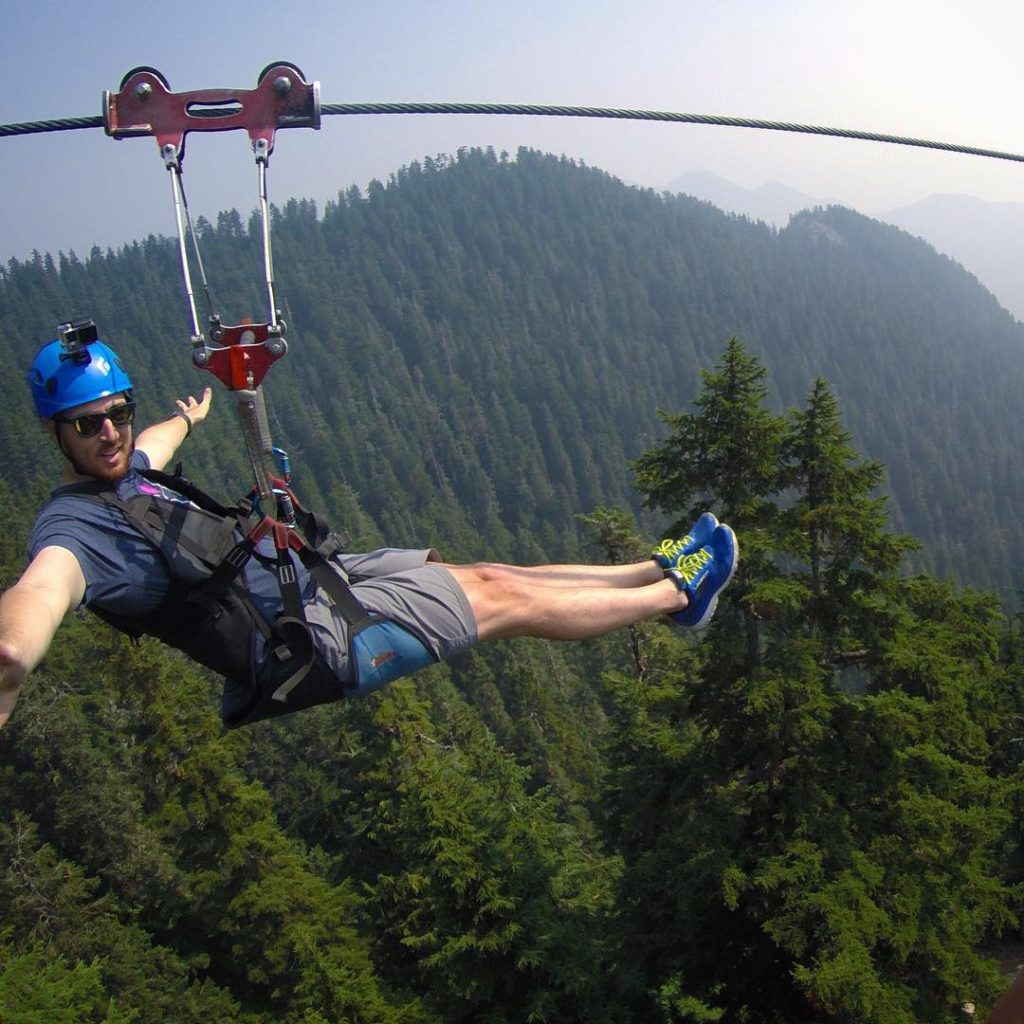 The Couple Loves to Travel Together
A couple that travels together, stays together, right? Michael and Andrea love to see all different parts of the world, often documenting it on Instagram and in Andrea's vlogs.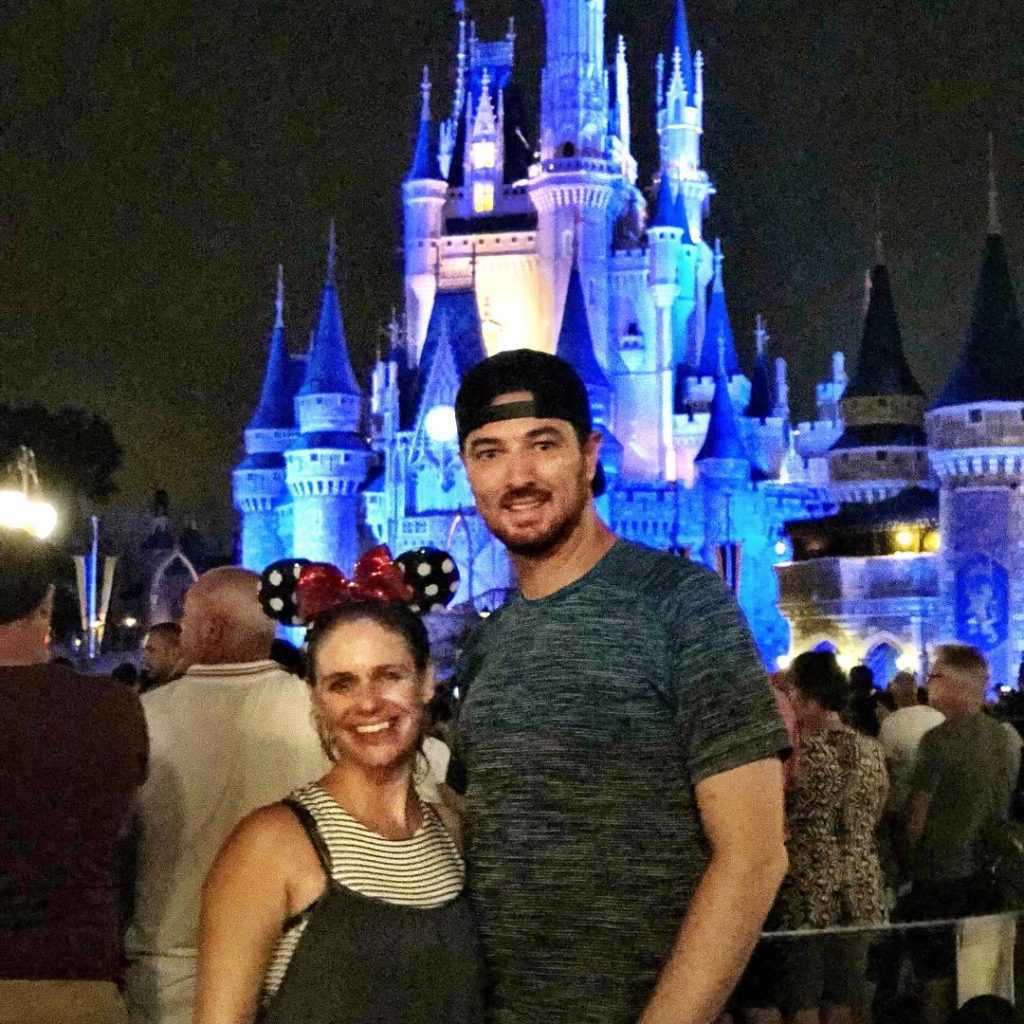 ---
They have visited Times Square in NYC, British Columbia, Walt Disney World in Florida, and Maine to name a few. In the summer of 2019, the couple visited Mohegan Sun in Uncasville, Connecticut for Andrea's birthday. What were they doing there? They ate a nice birthday dinner at Ballo and afterwards, had a very special surprise at the New Kids on the Block concert!
Andrea Barber's Kids
Andrea has two children with her ex-husband, Jeremy. They have a son, Tate born in 2004 and a daughter, Felicity born in 2007.
Last year on Mother's Day, Andrea shared a sweet selfie with her two children. Happy that her now 15 year old son still wanted to be in a photo with her, she said "Tate asked to be in a photo! Happy Mother's Day to me! ?" She continued, "Also…burgers," referring to where they were dining: In-N-Out Burger of course!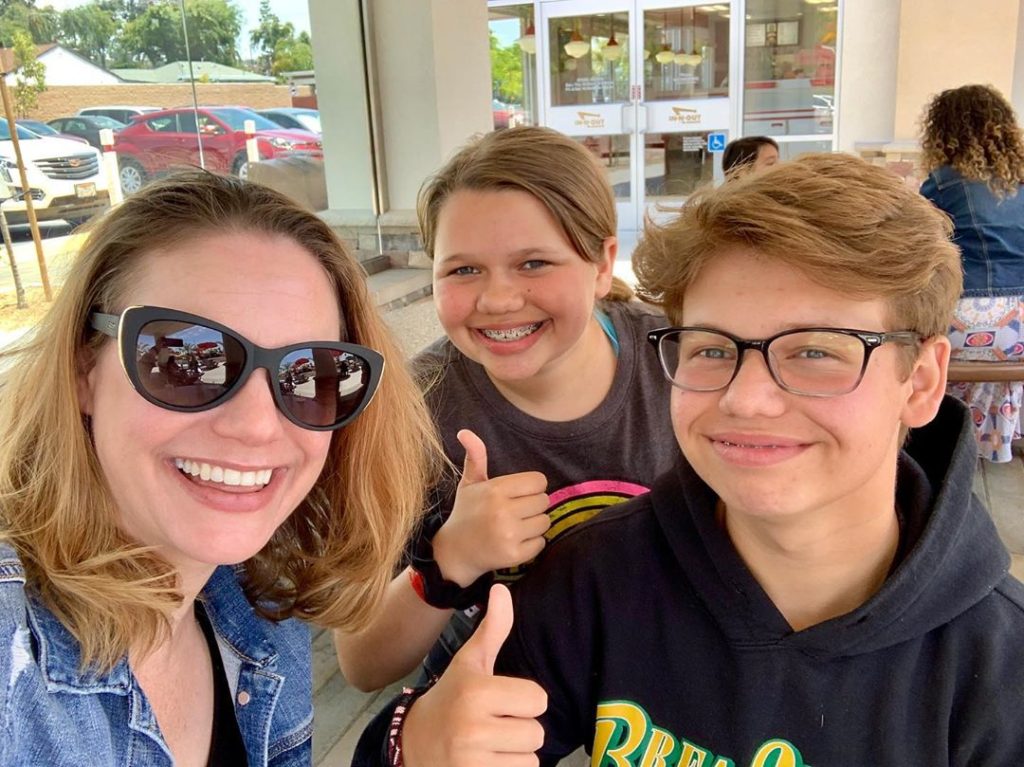 ---
Felicity Works with Mom
Take your daughter to work day! Felicity and Andrea were hired to be in an ad for Lysol back in March 2019. Andrea shares this photo on Instagram, saying, "Thank you #Lysol for sending Felicity and me to the @nickelodeon #KCA this weekend! We cannot wait!! Don't forget to tune-in to the show this Saturday 8/7c on @nickelodeon!"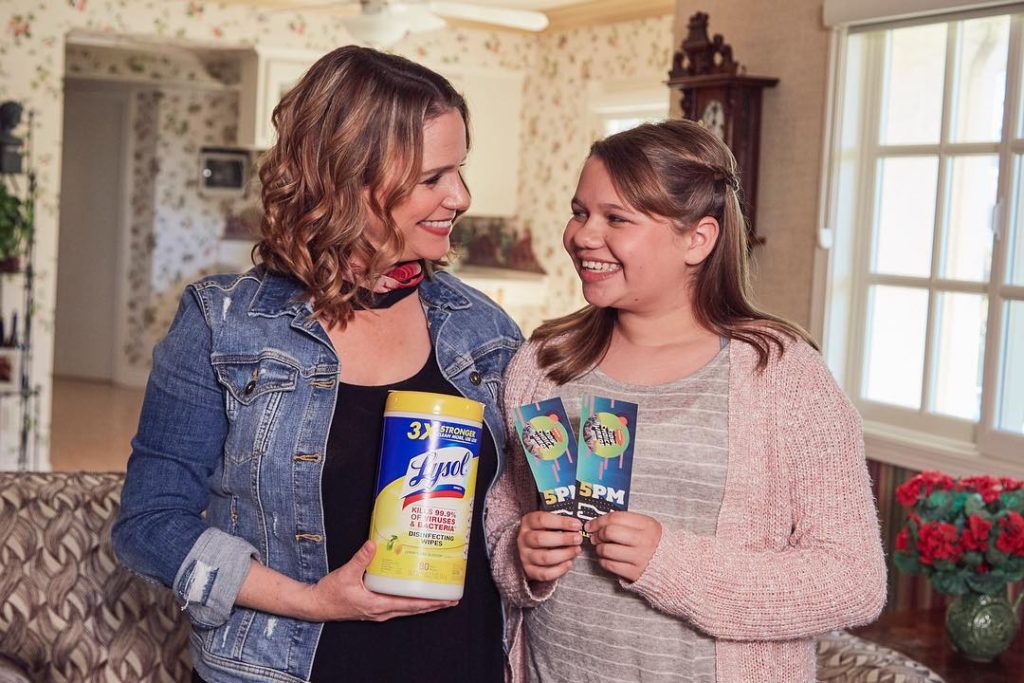 ---
This wasn't the first time Felicity worked with her mother. You may not realize that she was also seen in a few scenes of 'Fuller House' back in season 2. She is not the only child of a 'Full House' cast member who has been in the show. For season 5, Candace Cameron Bure's daughter Natasha will be making an appearance as well!
The cast really is this close! Andrea's son, Tate went to Disney with her 'Fuller House' co-star Michael Campion and Soni Nicole who plays her TV daughter, over the summer. We caught up with Michael Campion who revealed which member of the cast he spends the most time with outside of work.
More of Andrea Barber's Family
We saw Andrea's boyfriend and kids, but that's not all. She also shared a photo of her mother and furry family member, poodle Holly!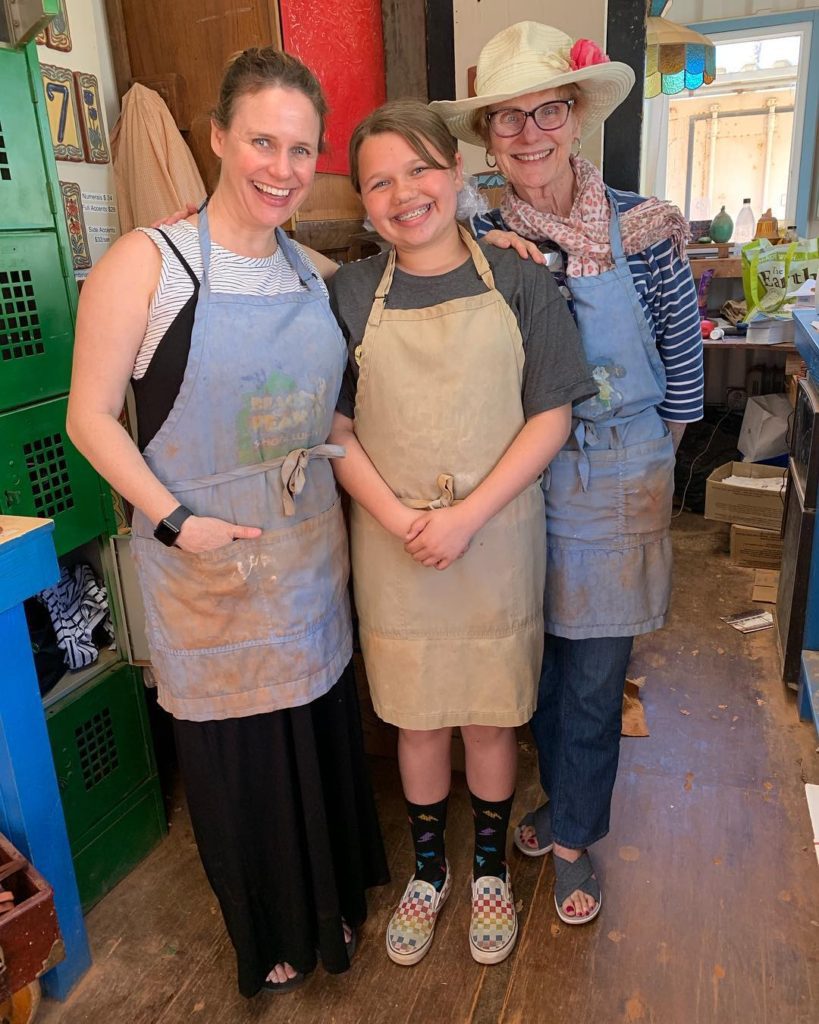 Andrea took her mother and daughter, Felicity to Silver Canyon Pottery Co. for a day of art! They created their very own Catalina tiles. How fun is that? Plus she posted a throwback of a very young Andrea pre-Full House days posing with her mother. She wrote, "I learned from the best.❤️ #HappyMothersDay ?"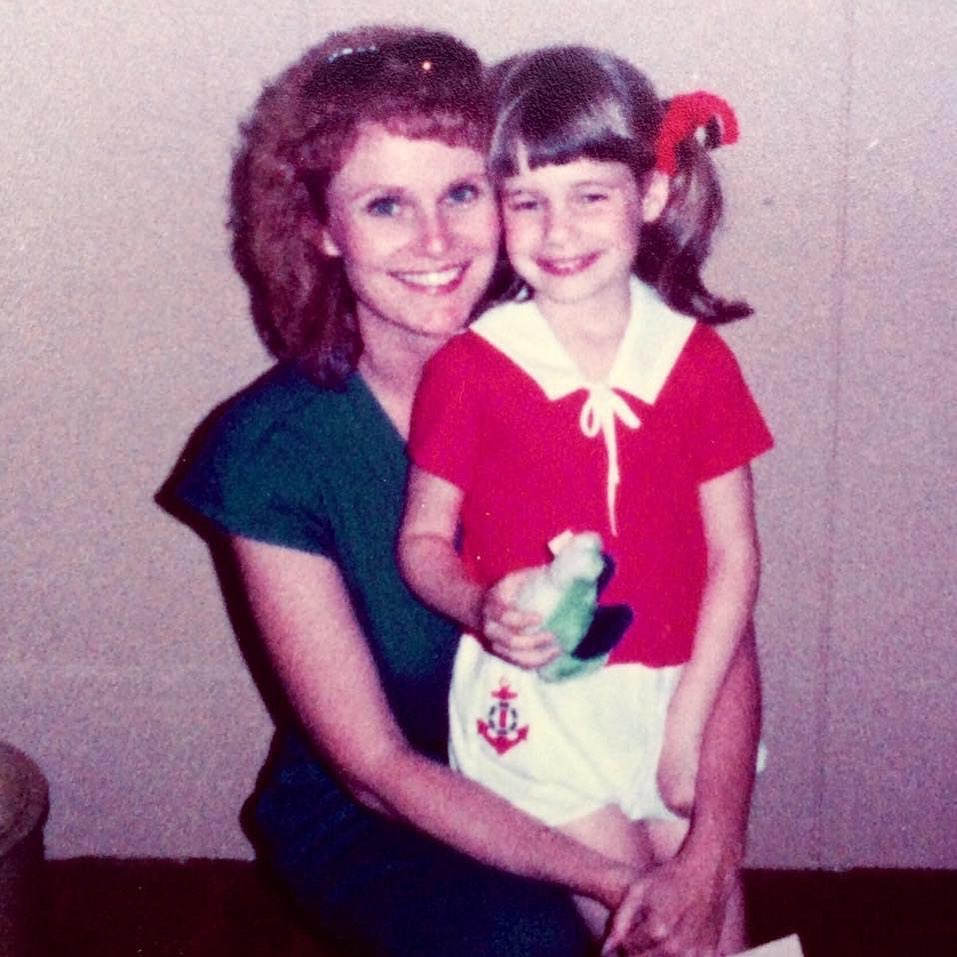 ---
We hope you enjoyed learning about Andrea's family! Are you curious who her 'Fuller House' co-star Candace Cameron Bure is married to? Check it out here!
MORE ON FULLER HOUSE
A Look Inside John Stamos's Family: Kids, Wife, and More!
EXCLUSIVE: 'Fuller House' Actor Michael Campion on Which Castmate He Hangs With the Most, Season 5, & More!
Why Andrea Barber is So Emotional Over Last Season of 'Fuller House'
Val and Maksim Chmerkovskiy Coming Back to 'Fuller House' According to Candace Cameron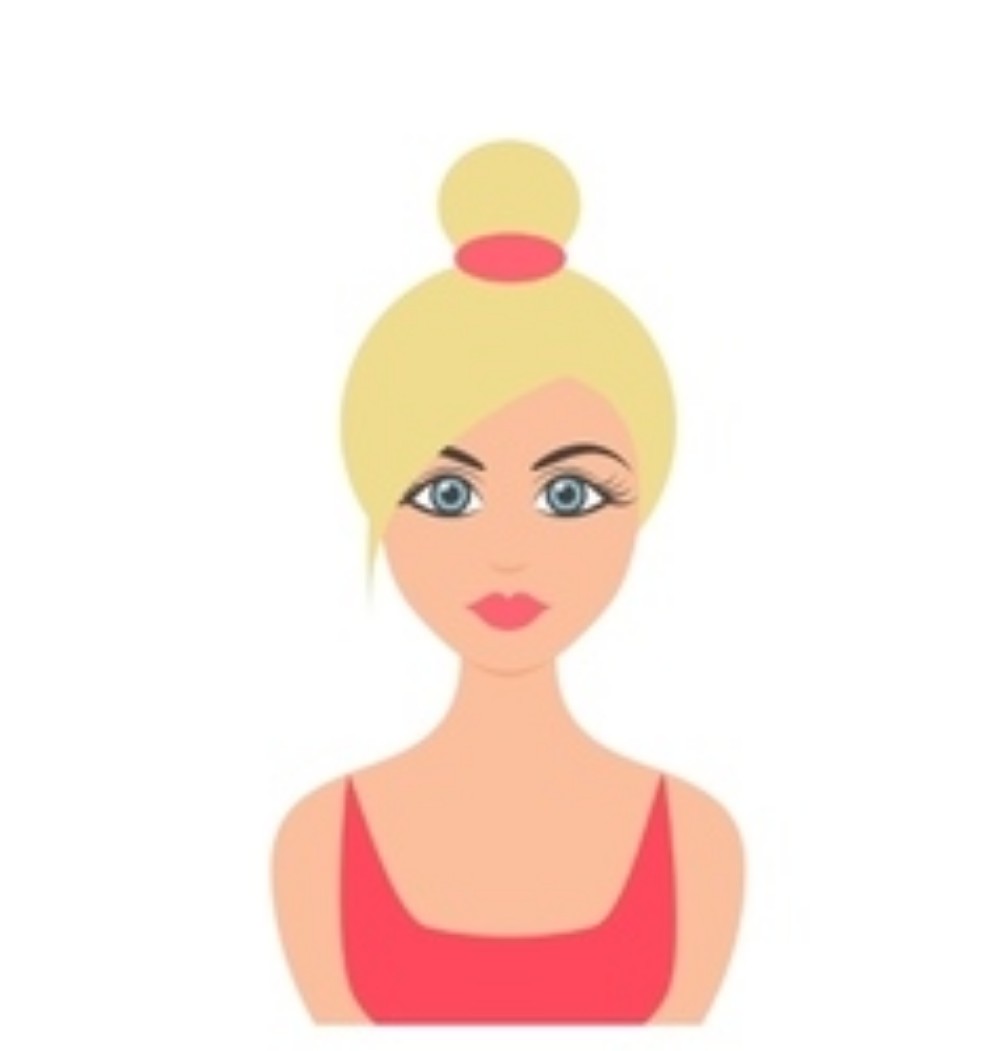 Lover of all things pop culture. 'Catfish' is my guilty pleasure. Hopeless Romantic. For tips or comments, email jaclyn@feelingthevibe.com