There was a mini Siesta Key reunion recently at a concert. Kelsey Owens and her boyfriend Max Strong went to a Steve Aoki concert with Amanda Miller and JJ Mizell. The double date night posed the question: are Amanda and JJ back together? Read on for the answer.
---
A refresher on Amanda & JJ's relationship timeline from Siesta Key
Amanda and JJ dated way before Siesta Key ever became a reality show. In 2014, they began dating; the last social media photos of each other are from 2015. Presumably, Amanda and JJ broke up sometime during 2016.
During season 3 of Siesta Key, JJ was brought back, which threw Amanda a curveball in the relationship department. Feeling the Vibe reported on the details of their timeline, including the Siesta Key season 3 moments. You can read more about that here.
The two of them gave their relationship another shot in season 3, but it didn't last. Arguments and distrust proved too much to handle for the on-again, off-again couple. That was back in 2020, and the two of them seemed to cut off contact with one another since then.
---
So, are they back together?
Amanda and JJ raised eyebrows when they appeared in former Siesta Key cast mate Kelsey Owens' Instagram story on May 12. The duo went to a Steve Aoki concert with Kelsey and her boyfriend, Max. Kelsey posted photos of the foursome from the concert, as did Amanda.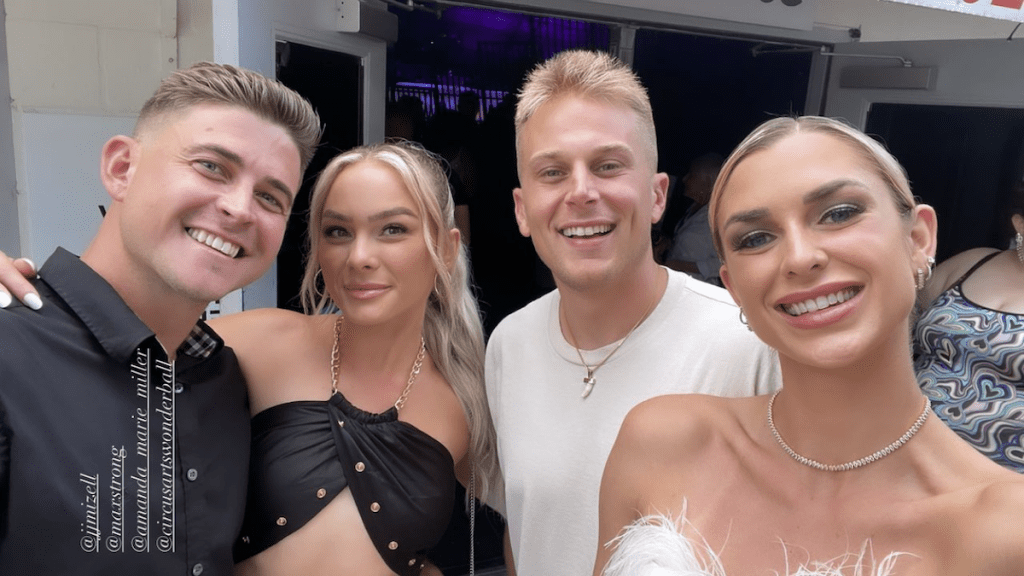 What really made people wonder if they were back together was Amanda's IG story. She posted a photo with JJ, his arms around her and big smiles on their faces. Then, they joined Kelsey and Max for dinner after the concert. Double dinner date, perhaps? Kelsey posted stories from the restaurant too, with all of them having a blast together.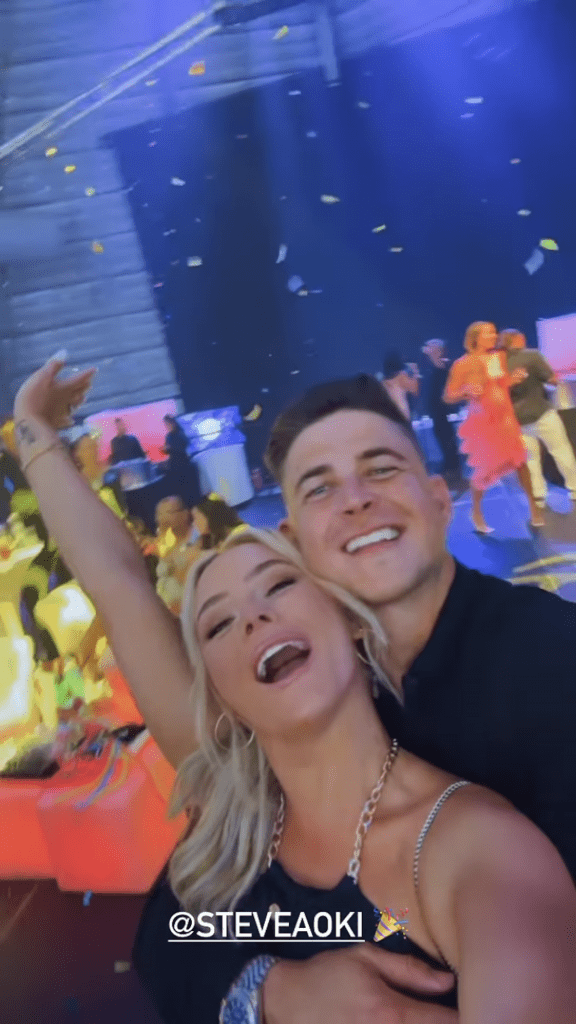 Even though Amanda and JJ look very much like a couple, they have not posted any photos of one another to their Instagrams since that night. Given they are both public figures, perhaps they are keeping things on the down low for now. Besides, they've both been linked to other Siesta Key cast members since their last try at romance. Remember when JJ and Cara Geswelli were out and about together? Or, how about when Amanda and Brandon Gomes reignited their spark?
Regardless of their past, it seems Amanda and JJ are focused on the now. They are spending more time together, so that seems like a good sign that things are heading in the right direction. Whether or not they're officially back together is trickier to determine.
Keep up with Amanda Miller and JJ Mizell on Instagram so you can see if they make things "social media official." You can stream past seasons of Siesta Key on Hulu, or the recent ones on MTV.
---
RELATED RELATIONSHIP NEWS
What is the Relationship Status of the 'Siesta Key' Couples?
'Floribama Shore': Updates on the Casts' Relationships
From Nick Jonas to Zayn Malik: A Timeline of Selena Gomez's Romantic Relationships
Kari Highman is a Beauty and Fashion Blogger at Feeling the Vibe Magazine. Otterbein Alum (2017) – English & Psychology. Always learning & creating. Avid fan of mid 2000's TV & pop music. Comments or tips, email kari@feelingthevibe.com