Siesta Key has been heating up the winter with all the drama already during their third season, but this week's all-new episode ramps it up a notch with – guess what? – another ex showing up in the picture!
This time, it's not someone from Alex Kompo's past, but rather Amanda Miller's! Feeling the Vibe reported last year that her ex-boyfriend, JJ Mizell would make an appearance on season 3 of the show, and we've got details for you on their past romance. Keep reading below for all the info on Amanda and JJ!
When Did They Start/End their Relationship?
Amanda and JJ began dating in February 2014, and celebrated their one year anniversary on February 11, 2015, to be exact. The two went out together, to the beach, by the water, to dinner, or other events and parties – you name it, they seemed to have a ton of fun together! The two run in the same circle too: JJ's been friends with Alex Kompo and Jared Kelderman for a long while now.
The last photo JJ has of Amanda on his account is from December 2015; the last one Amanda has of JJ is from September 2015. Judging from Amanda's shocked reaction to Jared inviting JJ onto his boat in this week's episode: her "ex of 3 years" means they broke up somewhere in 2016; as the show was filming season 3 in 2019. You can see one of their last photos together as a couple below: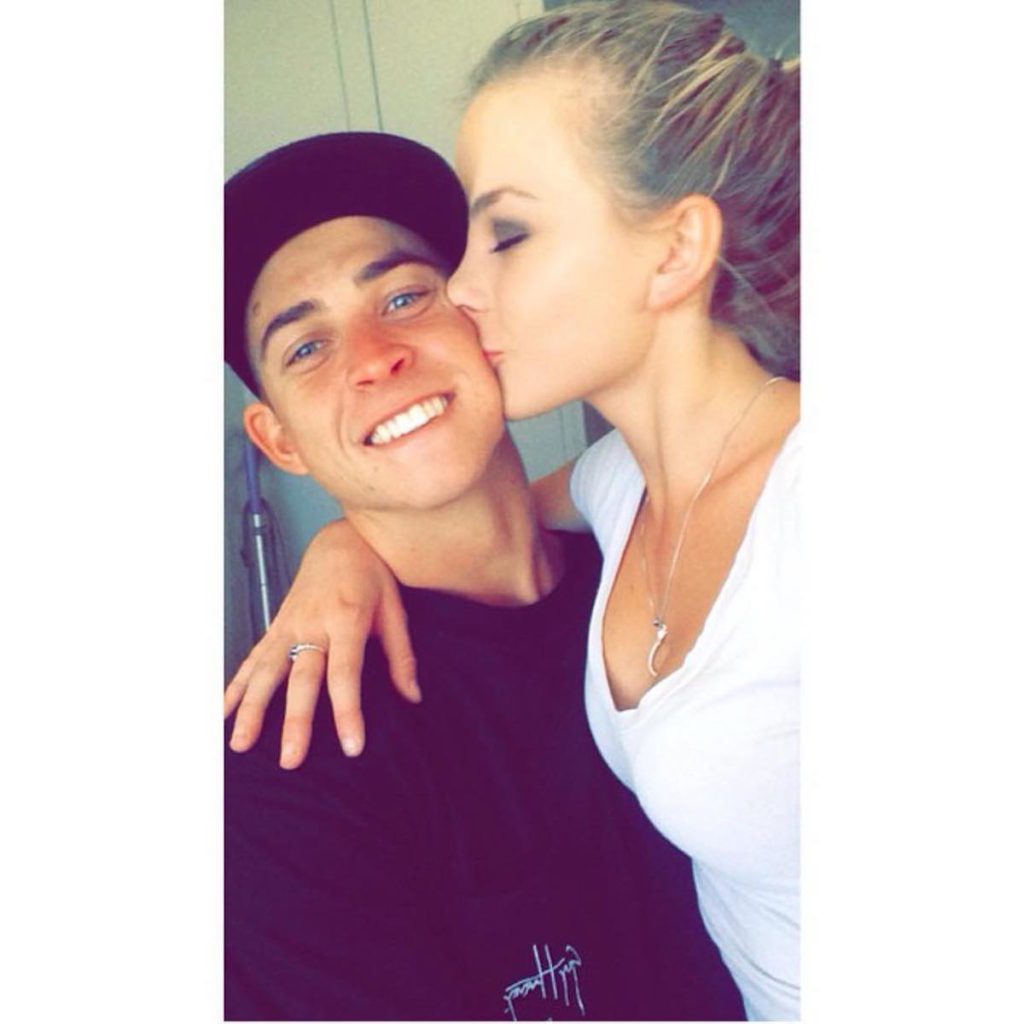 ---
JJ also posted this cute photo of the young couple to his Instagram in April 2015 with this message, "Thank you for being there for me no matter what and being the girl I've always needed I love you so much. #wcw #37moredays #teamo."
Amanda replied, "See you soon, Nica! Love you I can't wait ?"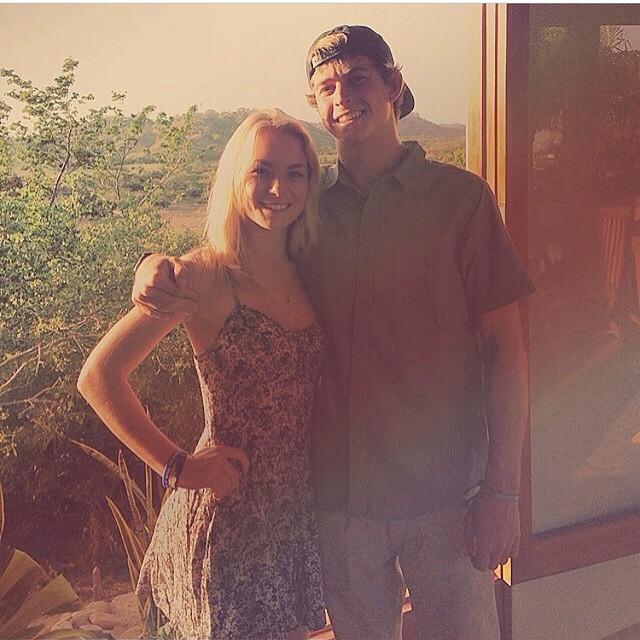 ---
And in this throwback from 2015, Amanda is almost unrecognizable in her longer blonde locks! How cute are they?
He called Amanda out a number of times on his official Instagram as his "#wcw" women crush Wednesday of course! This photo is from summer of 2014.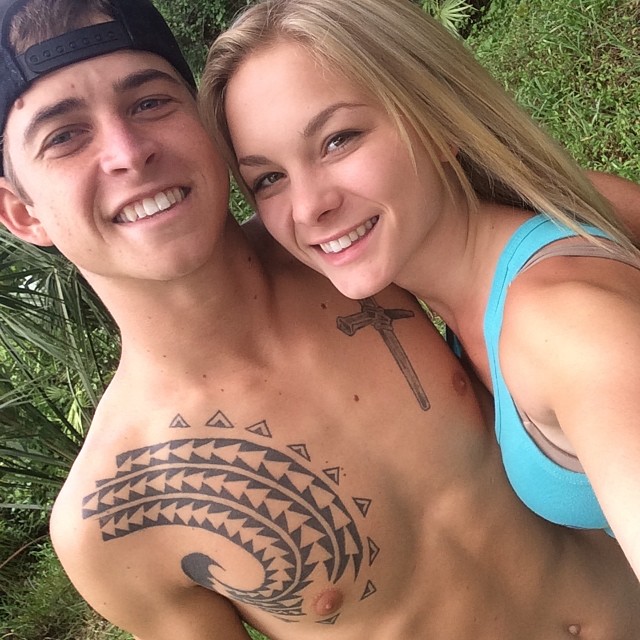 So, Why'd They Break Up? And How Does that Factor Into Season 3 of Siesta Key?
They broke up because JJ was "just like Alex" according to Amanda, aka: he cheated on her a lot of times during their relationship. Yikes. She was heartbroken over it, as any girl would be, but how does that matter now?
It matters now because Amanda's been seeing Brandon Gomes, her Siesta Key co-star casually during the third season of the show. As things between them heat up, bringing an ex into the picture could complicate things for them. Amanda's not one to beat around the bush though, so if she's honest with Brandon about JJ, then they might stand a chance. They seem to be getting along just fine in the photo below, but in Siesta Key, things don't stay calm for long.
Not to mention, Amanda has toted the line between friendly and flirty a lot – so we'll have to wait and see what happens for her, Brandon, and apparently Amanda's ex, JJ, when Siesta Key airs their brand new episode Tuesday night at 8/7 c on MTV.
---
MORE SIESTA KEY NEWS
Who is Amanda's ex, JJ Mizell?
Amanda Miller is Brandon's Date for His 24th Birthday on Siesta Key & Madisson Isn't Happy
Chloe Files a Police Report on Juliette After Fight on Siesta Key Season 3
Juliette & Kelsey's "Rosé All Day" Housewarming Party Ends in Fight on Siesta Key
Kari Highman is a Beauty and Fashion Blogger at Feeling the Vibe Magazine. Otterbein Alum (2017) – English & Psychology. Always learning & creating. Avid fan of mid 2000's TV & pop music. Comments or tips, email kari@feelingthevibe.com