Kaity Biggar is one of the three remaining women on season 27 of ABC's The Bachelor. Recently, Zach Shallcross (aka: the bachelor) met the women's families, including Kaity's. Get to know more about her family below, including her parents and siblings. Plus, find out where she's from and what happened during the hometown visit.
---
What happened during The Bachelor hometown visit?
In case you missed it, Zach met each of the women's families during last week's episode of The Bachelor. Kaity's originally from Kingston, Ontario, but currently lives in Austin, Texas. Since she works as a travel nurse, she's often moving from place to place. But, she considers both places to be her home because she balances her time between Canada and Texas well. Plus, she lists them both in her Instagram bio.
During The Bachelor episode, Zach met Kaity's mother, brother and aunt. Her mom is the one fans saw in the preview for the hometown episode asking Zach if he might be falling in love with Kaity. Well, now we know his answer: yes! He said that he can absolutely see himself falling in love with Kaity.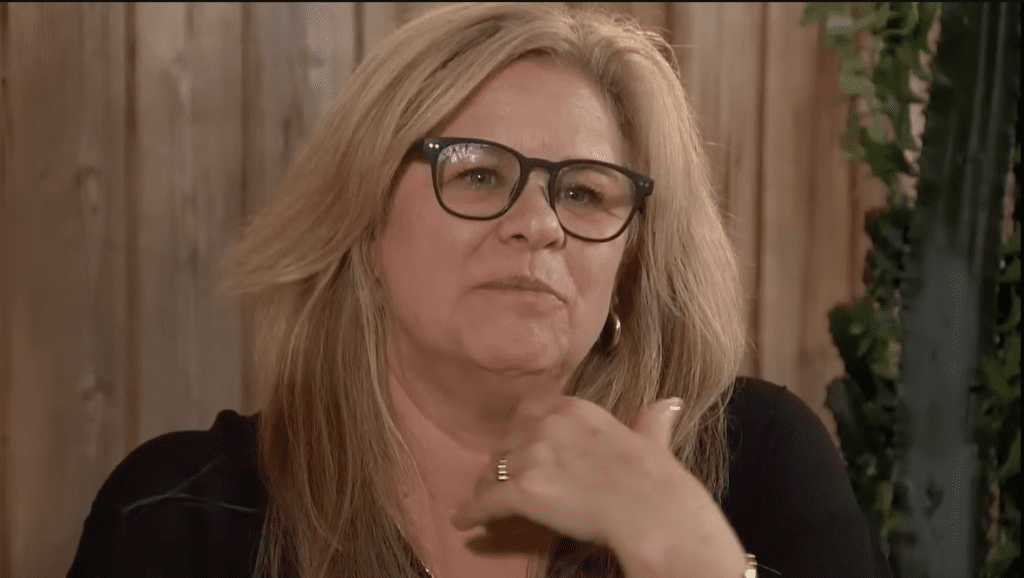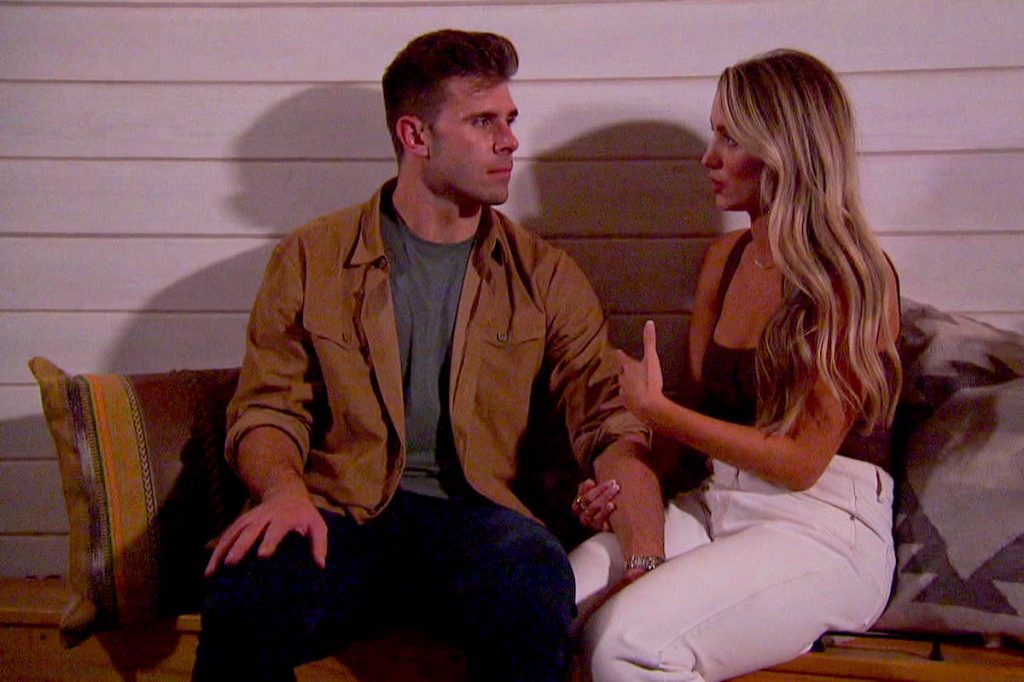 Kaity shares his feelings because she told her aunt that she could see Zach being the father of her kids and her husband. It takes some time for the two to reveal their true feelings for one another because Kaity broke off a toxic relationship prior to her Bachelor days. So, Zach's a little hesitant at first to say how he feels, but it seemed like everything fell into place when Kaity's mom gave him her stamp of approval. Feelings were shared and things seem to be headed in the right direction for this couple.
[Related: Meet Zach Shallcross' Family: Parents, Siblings & Famous Uncle]
---
Meet Kaity's Family – Mom, Brother, Aunt & More
As mentioned above, Zach met Kaity's mother, brother, and aunt on the hometown episode of The Bachelor. Kaity's mother's name is Anne Paton and she works at Queens University in Kingston, ON. Kaity's aunt's name is Jill Angove, and she is Anne's younger sister.
Jill's kids, (aka: Kaity's cousins) are: Davis, Brant, Hadley and Blake, some of whom can be seen in this Instagram photo. "Always fun visiting the aunt and these toothless kids 😘❤️," Kaity captioned the photo in 2015.
Kaity's brother's name is Cooper and he is very close with his sister. The two even dressed up in Zoolander costumes for Halloween one year together. Check out the post from her Instagram page now.
More recently, Cooper wished his sister luck on her new adventure, writing: "Everything's Biggar in Texas 🤠 Congrats @kaitybiggar on your next journey, proud of you." This tracks with the events of The Bachelor episode because Kaity mentioned that she hadn't lived in Texas for very long at the time.
If you've been watching The Bachelor, then you know that Kaity's opened up about not having a father figure in her life. In a previous episode, she revealed that her father left the family when she was very young. Her mother remarried, but history repeated itself when her stepfather left the family when Kaity was a teenager.
She has a lot of love in her life though, and with a supportive family, there's nothing holding Kaity back. If she and Zach continue on this path, then they may have a great future ahead of them. There are only two episodes left until a proposal is made, so we'll have to wait and see who gets the ring!
The Bachelor airs on Monday nights at 8 PM ET/PT on ABC. Episodes can be streamed the next day on Hulu as well.
---
MORE THE BACHELOR NEWS
Who are Ariel Frenkel's Parents? Meet The Bachelor Contestants' Family Inside!
Zach Shallcross Reveals What He Finds Special in the Remaining Women on 'The Bachelor'
Zach Shallcross Approaches Fantasy Suites Week with Caution and Sensitivity on 'The Bachelor'
Is Kaity Biggar Engaged to Zach Shallcross? Fans Speculate Ahead of Fantasy Suites on The Bachelor
Kari Highman is a Beauty and Fashion Blogger at Feeling the Vibe Magazine. Otterbein Alum (2017) – English & Psychology. Always learning & creating. Avid fan of mid 2000's TV & pop music. Comments or tips, email kari@feelingthevibe.com