Brittainy Taylor has had quite the season so far on Very Cavallari, and a big part of that has been her ups and downs in the relationship department. From her breakup with her ex, Jon Stone, to her new relationship with current beau, PJ Kellogg, she's been through hell and back. But, she's now happier than ever with PJ, and the couple have been going strong since their social media and onscreen debuts. Keep reading below to learn more about the pivotal moments of Brittainy and PJ's romance.
First Meeting: Social Media & Very Cavallari
Now, even though Brittainy didn't start posting photos with PJ publicly on her Instagram until over the holidays, if you happen to browse PJ's Instagram, then you'll see they actually began hanging out in the fall of 2019. Of course, since Very Cavallari wasn't airing yet, fans wouldn't get to see their first meeting play out until last month!
On the show, Brittainy and PJ flirted at a bar, and he even picked her up over his shoulder. Even funnier? He did the same thing when they ran a race together back in September! You can see a couple photos from PJ's IG of their hangouts from the fall below: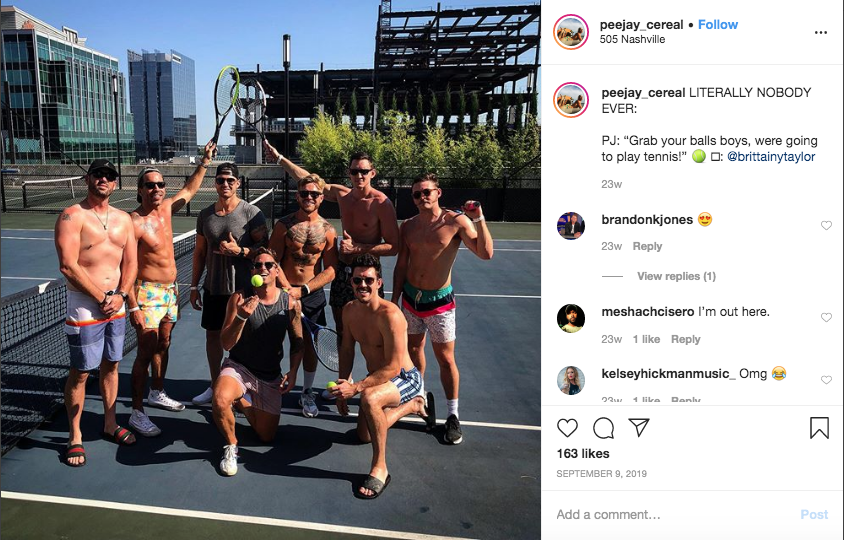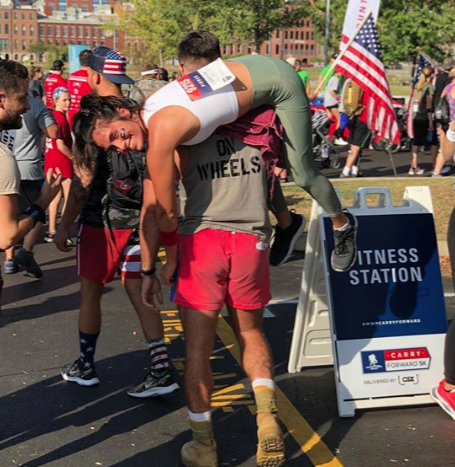 ---
First Date(s): Social Media & Very Cavallari
PJ took Brittainy out on a real date after they first met, and they quickly bonded. PJ was very understanding with Brittainy while she was still dealing with the aftermath of her breakup with Jon. In episode 5 of Very Cavallari, he told her that "it's worth the wait" – meaning, he'd be there for her while she worked through it. Aw, how sweet!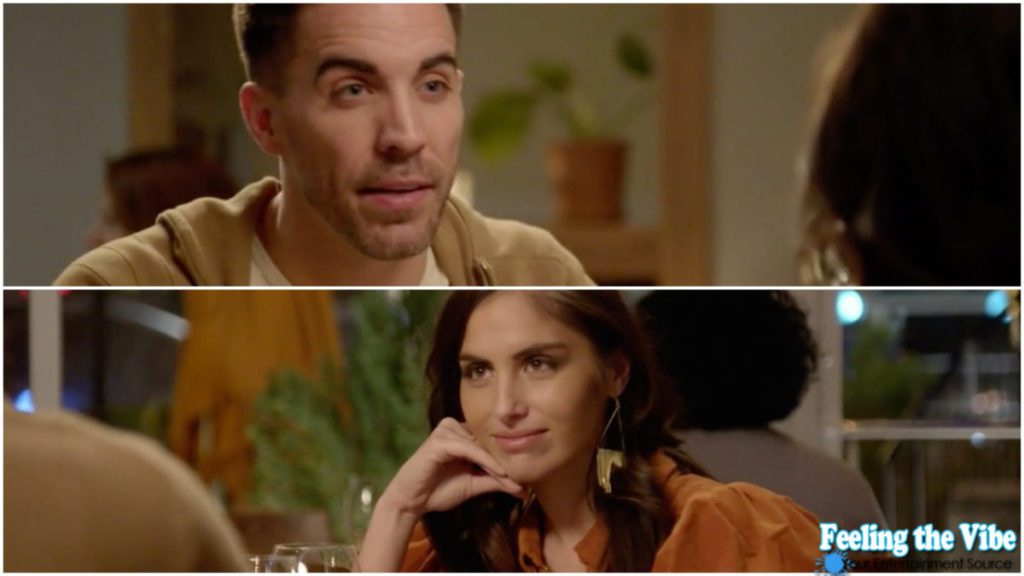 ---
Of course, judging by social media, one of their first dates was at Nashville's Oktoberfest. Looks like they had a great time together! You can see their cool couple's photo below from PJ's IG:
---
First Heated Moment: On Tonight's Very Cavallari!
Now that you're caught up to the present moment (at least in terms of Very Cavallari's timeline), tonight is when you'll see Brittainy and PJ reach another moment in their relationship – their first argument. If you guessed it would be about Brittainy's ex, Jon – you'd be right, as she keeps bringing him up in conversations with PJ.
On tonight's all-new episode, PJ seems like he's had enough, and actually leaves in the middle of their dinner date! He tried to get Brittainy to see his side of things, but it took her boss – yes, as in Kristin Cavallari! – to make Brittainy see the error in her ways. No one would be thrilled if their significant other kept bringing up their ex, you know?
Once Brittainy realized that, she knew she should try and make things right with PJ. As for what happens next? You'll just have to watch tonight to find out! Catch the all-new episode of Very Cavallari at 9/8 c only on E!
---
MORE VERY CAVALLARI NEWS
Jon Stone is Dating American Idol Alum Haeley Vaughn
Kristin Cavallari Takes Trip Down Memory Lane in Very Cavallari – See Photos!
15 Facts about Brittainy Taylor from Very Cavallari
Kari Highman is a Beauty and Fashion Blogger at Feeling the Vibe Magazine. Otterbein Alum (2017) – English & Psychology. Always learning & creating. Avid fan of mid 2000's TV & pop music. Comments or tips, email kari@feelingthevibe.com