On an all-new episode of Very Cavallari, Kristin Cavallari goes back home to visit her mom. While she and her husband, Jay Cutler were there, they found some old photos and newsmagazine clippings from Kristin's "wild days." Keep reading below for all the details!
What were Kristin's so-called 'wild days?'
Well, if you've been following Kristin Cavallari for a long time, then you probably know about her background in reality TV. Very Cavallari isn't Kristin's first time in front of a camera.
Her big break came all the way back in high school, when she was just 16 years old. MTV came to her school in Laguna Beach, California, and she, along with Lauren Conrad, Stephen Colletti, and Lauren "Lo" Bosworth were cast in Laguna Beach: The Real Orange County. The high school reality series followed the kids' lives outside of the halls, which included parties, drama, and of course, boys.
One such boy Kristin was connected to? Then high school senior Stephen Colletti, who she was dating since she arrived at Laguna Beach High School before her junior year. The two were the "it couple" and the show used that, along with Stephen's friendship with fellow senior Lauren "LC" Conrad, to create a "love triangle" between the trio.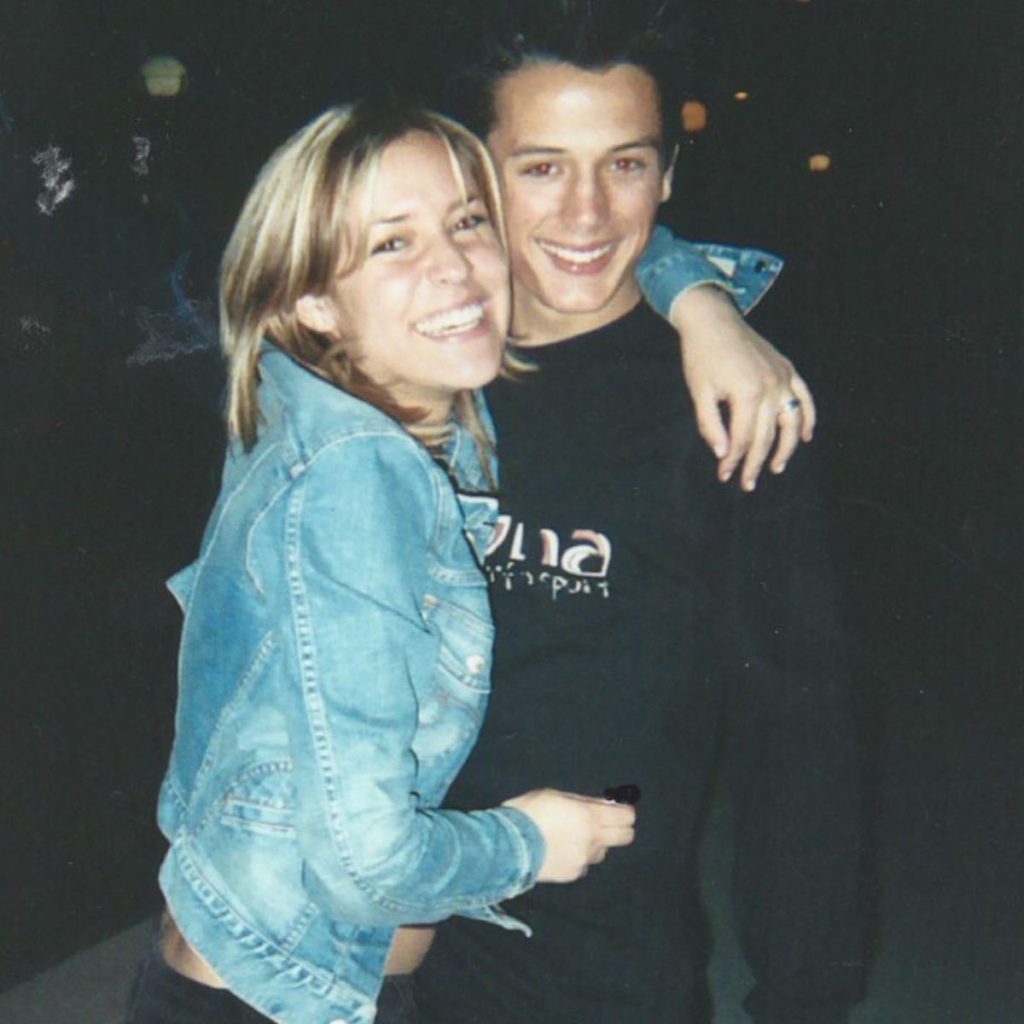 ---
So, what's that have to do with Very Cavallari and Kristin's life now?
As you know, Kristin's now happily married to former NFL quarterback Jay Cutler, and the two have 3 kids together. The pair got married in 2013, but that doesn't mean Kristin's forgotten about her Laguna Beach days.
She still follows her ex, Stephen Colletti (who you may also remember as Chase Adams on the CW/WB show One Tree Hill), on social media, and the two have remained friends.
In the sneak peek from Thursday's all-new episode of Very Cavallari, Kristin's mom stumbles upon an old prom photo of Stephen and Kristin from the Laguna Beach days – and Kristin jokingly tells her husband Jay to "close [his] eyes." The three have a good laugh over some old magazine articles where Kristin recaps her partying days. Watch the full clip below to see what 33-year-old Kristin would say to her 22-year-old self:
Be sure to tune in to the all-new episode of Very Cavallari tonight – and new episodes air Thursdays at 9 PM ET/PT only on E!
---
MORE VERY CAVALLARI NEWS
Very Cavallari's Brittainy Taylor Might Be Pregnant – See Video!
15 Facts about Brittainy Taylor from Very Cavallari
Take a Look Inside Kristin Cavallari & Jay Cutler's 7M Forest Hills Mansion
Kristin Cavallari Goes to Italy in 'Very Cavallari' Season 3 – Photos Inside!
Kari Highman is a Beauty and Fashion Blogger at Feeling the Vibe Magazine. Otterbein Alum (2017) – English & Psychology. Always learning & creating. Avid fan of mid 2000's TV & pop music. Comments or tips, email kari@feelingthevibe.com