When the season finale of 'Paradise Hotel' aired on FOX in early June, it was more explosive than anyone could imagine.
At the end of the reality dating competition hosted by Kristin Cavallari, the last obstacle was to go through a loyalty test. The last couple standing was Bobby and Tatum who ultimately won 'Paradise Hotel.'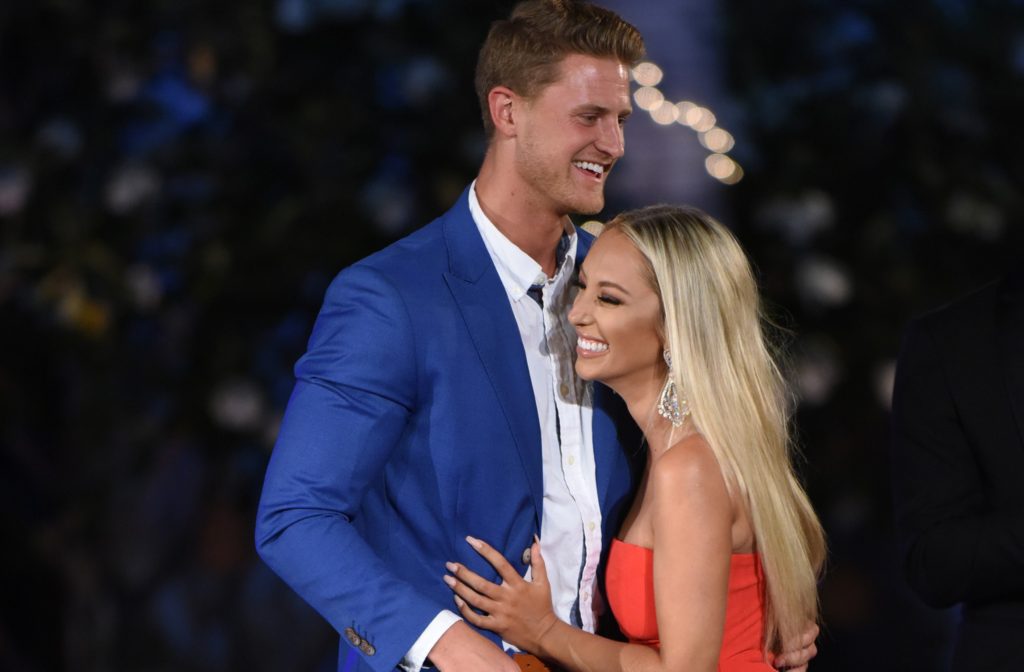 ---
However, they could either walk away with love and/or money. When Bobby dropped that ball first, it meant his partner Tatum walked away with nothing. All jaws dropped open at that moment from his cast members and mostly from the audience at home. Since then, the reality couple haven't met up again…until now.
Bobby and Tatum Get Together in NYC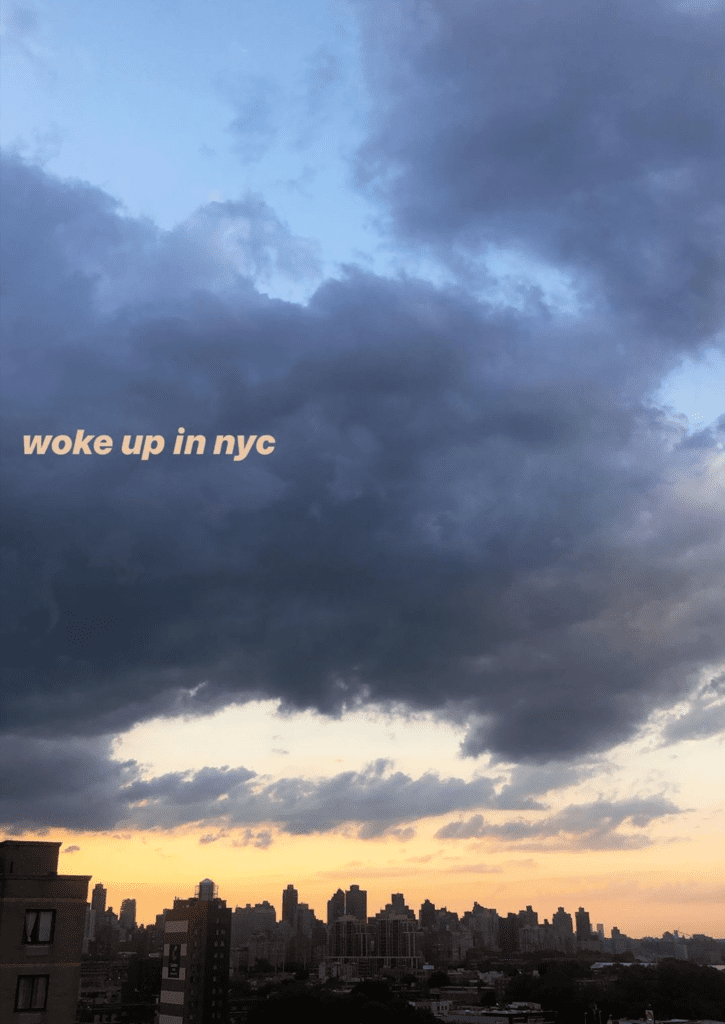 A few cast members decided to take a summer trip to the Big Apple and we're so glad they did. This is the first time Bobby and Tatum have met up since 'Paradise Hotel' ended. So how are things going with the pair? Friendly enough by the looks of it.
Bobby, Tatum, Hans, and Tyler all met up for dinner in the city over the weekend. The group of course captured the moments on social media.
Tatum Blocked Bobby?
Is it true? Yes. Sometimes in order to heal, we can't even see our exes on social media. Am I right ladies? That looks like it was the case for Tatum when she posted an instastory of the happy group at the dinner table where she tagged her fellow cast members. "I can't tag Bobby because he's blocked," she writes with a timestamp of 11pm EST on Sunday night.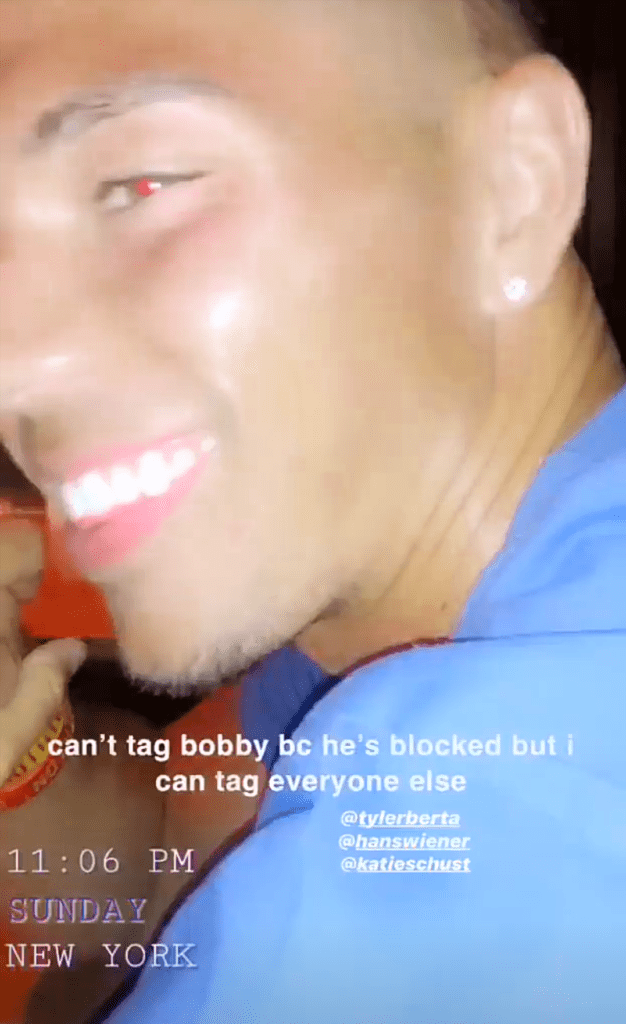 A Little Bobby and Tatum Recap
In Bobby's interview with Feeling the Vibe, he revealed he didn't have hard feelings towards Tatum. So why did he do what he did? "I wasn't going to let her get one more over one me – I didn't trust her," he said.
When Tatum spoke to Feeling the Vibe, she said she was completely blindsided when Bobby dropped his ball during the finale. "When he dropped the ball, I was absolutely shocked and felt completely betrayed," she revealed. So it's only natural that she had to block him on social, right?
Will their time in NYC bring the pair closer or at least patch some unresolved feelings?
MORE ON PARADISE HOTEL
David from 'Paradise Hotel' Reveals His Current Relationship Status with Kendall
Tatum from 'Paradise Hotel' Reveals if She Wanted to Drop Her Ball, Her Status with Bobby and Why She Really Kissed Carlos – Exclusive!
The 'Paradise Hotel' Cast is Dishing Advice to the New Cast of 'Love Island' on CBS
The Side of Tyler Berta You Didn't Get to See On 'Paradise Hotel' – Exclusive Courtney Rose is an Entertainment Writer at Feeling the Vibe Magazine based in New York. Pop culture and rom-com obsessed. Studied Journalism and is up to date on all the latest entertainment news. For tips or comments, email me at Courtney@feelingthevibe.com