We caught up with fan favorite Tyler Berta from FOX's Paradise Hotel. If you think you know this 24-year-old Chicago native simply by watching him on the short-lived dating show, think again.
There is much more than meets the eye. He told Feeling the Vibe something he's never told anyone ever before! Plus, even though he enjoys working out his body, he feels it's very important to also workout his mind. He is a self proclaimed big nerd! I know, we were surprised too. Get this and so much more in our interview below.
5 Facts You May Not Know About Tyler Berta from 'Paradise Hotel'
1) My Ethnicity is Very Deceiving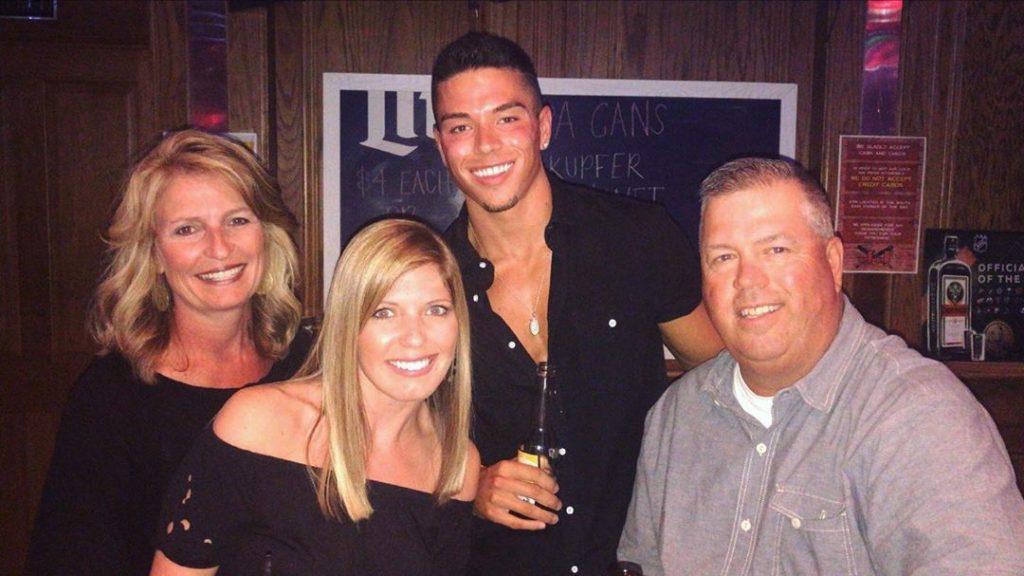 ---
I'm Slovak. Everyone can't believe it. My dad has naturally dark skin, he tans very easily. So in Paradise, being out in the sun a lot, people made comments that I got the most color out of everyone. Obviously with Carlos being Latino, he got pretty dark but I get really really dark. The joke in my family is actually that I'm from the mailman. A lot of people think I am Latino. When Bobby Ray first met me, he thought I was a 1/4 black. I've gotten that before. Depending on my haircut and how tan I am, I've gotten 1/4 mix, Chinese, just everything.
I've actually had some girls that are completely into it and some girls are completely turned off when they find out that I am just Caucasian.
My dad is Slovak and my mother has German and Irish in her. My sister took after her so they both burn really easily. I took after my father.
When I returned home from Paradise, I posted a family photo on Instagram. I got a comment that said, "wait, you're white?" In Paradise, we had Papi Sazon, but they were also calling me "Papi Chulo." I said "hey, I'll take it."
2) I Fell Into Stock Trading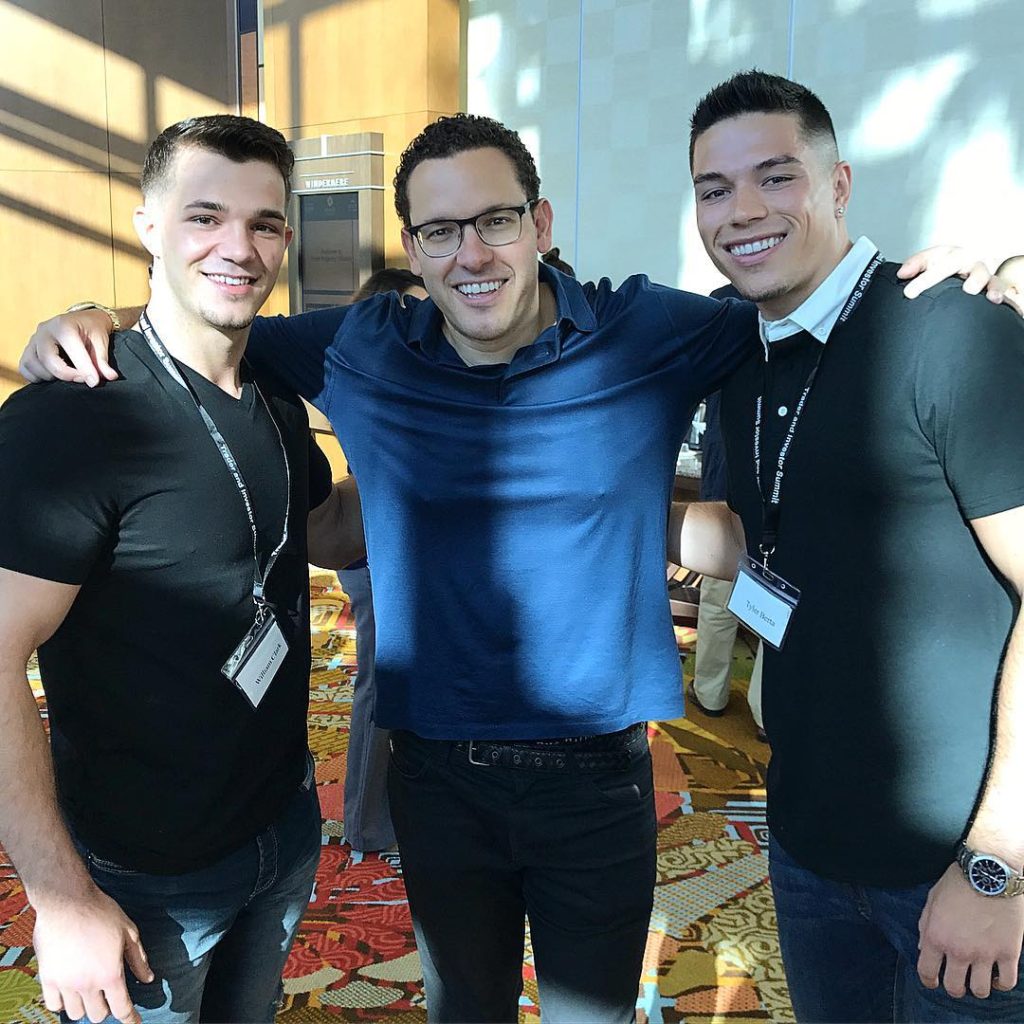 ---
On Paradise, they briefly said my background was a full time stock trader. I'm actually back into it now, I'm self-employed. I was actually pre-law in college, with a paid internship at a law firm. I was all set to go to Law School, even took the LSAT. I found a mentor in the stock market who was in his mid-thirties and retired, who was very successful. I'm a big time hustler so I was game to try it. I had no knowledge. I researched some references he gave me online and read some books. I had beginner's luck with it and started to make some money, so I thought, "I'm going to try to run with this."
On the show, I'm "Mr. Finesse." My buddies gave me that nickname. We'd be traveling and I'd "finesse" our way into a gym for free. Even before that my family would always say, "you'd be a good lawyer." Somebody can tell me 2+2 is 4 and I'd say hold on, wait a minute.
I was a big time athlete growing up and stock trading is a peak performance sport in its own way. You have to be on point mentally. A lot of traders are physically fit because you just have to have everything going. It's a very tough game. 90% of traders lose money.
The gym and fitness is a huge part of my life. I just don't market it like Papi Sazon and some of those guys from Paradise do.
3) I'm a Big Big Nerd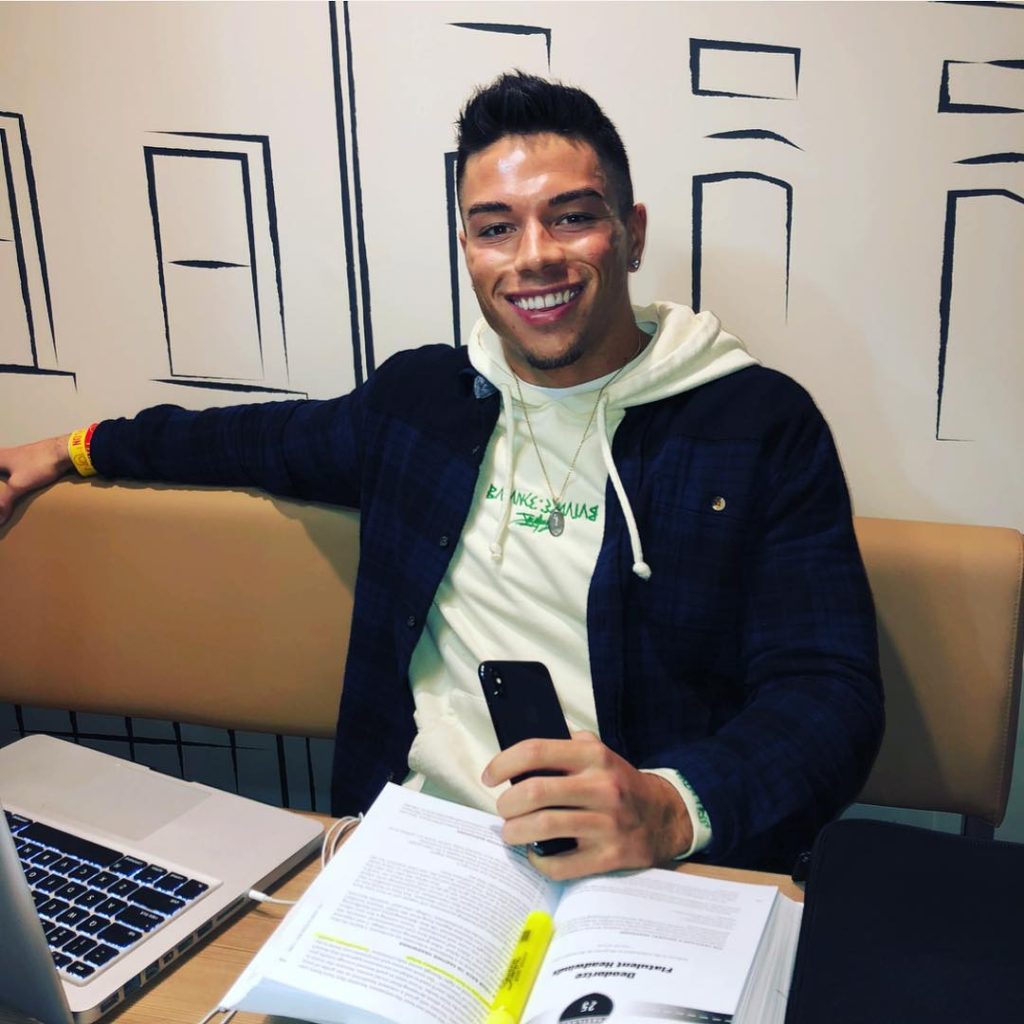 ---
So I'm sitting here in my home office where I trade these stocks. I've got a Macbook, a Dell monitor, and a 50 – 60″ Samsung flat screen. Then to my right here, I'm looking at many shelves of books. I'm a big time reader, big time learner. I want to be a big time grower.
One of the lines I go by is, "Life happens for us, not to us."
I'm constantly trying to improve and grow, physically and mentally. A lot of people neglect the mental side. Everyone wants to go workout in the gym but not grow their mind or work out their mind. It's huge.
I listen to a little Gary Vee and Tony Robbins. One that I'm listening to a lot lately is Ed Mylett. Ed Mylett has influenced me in a huge way. He is big time.
4) I Love Helping People Through Cameo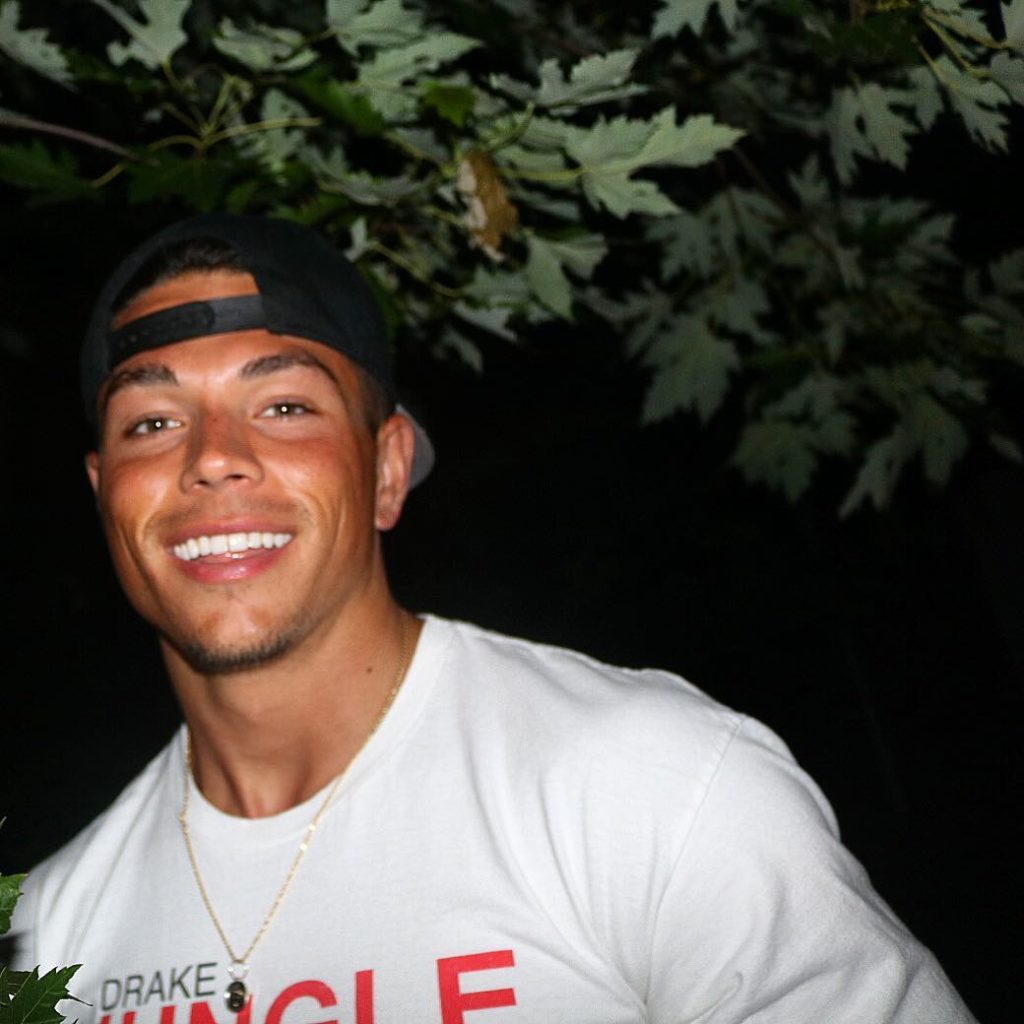 ---
I'm working with this business called Cameo. We record videos for people, sending messages out for birthdays, shoutouts, you name it. They can find me at www.cameo.com/tylerberta . I get a lot of people asking me how I deal with times when I'm down. I'm humbled and honored that people want to ask me how I deal with things like that. They assume if you're on a reality show, with the cameras on 24/7, obviously you have to have some things going for yourself. I was surprised to get those questions. Going from a nerd into listening to Ed Mylett and building confidence just one year ago, to Paradise Hotel telling me they want me on the show, I would not have been able to do Paradise Hotel (if it wasn't for the confidence building I went through.) Don't get it twisted, I have always believed in myself, but improving self-confidence is something I work on and practice daily.
I've actually never told anybody this before but I've been contacted by MTV's Are You The One? and MTV's The Real World. I actually got very very close on The Real World, but in a way self-sabotaged and took my way out. My family and even my best friends talked on FaceTime with people from The Real World. That's how close I actually got to being on the show. One year ago though, there would be no way I'd be able to even go on Paradise Hotel. That is because I've become obsessed with trying to get to the next best version of me. I've always been a jock or popular guy in my hometown but everyone's dealing with the biggest disease in the world right now – caring what everybody else thinks. It's social media and Instagram comparison fever.
One of the biggest things I learned is how to improve self-confidence. You can actually improve confidence. I've always been a confident guy but like I said, one year ago I don't know if I would have been able to do Paradise Hotel and for sure I wouldn't have been able to handle the way my cards were dealt on Paradise Hotel. (Tyler is referring to when producers brought his then ex-girlfriend Shailee into the show) I want to give a lot of people out there hope because you can improve self-confidence. If you're not happy right now, you can improve your happiness. I've done it. I'm not an expert, but I'm a lot farther than I used to be.
Confidence is not cocky or arrogant. If you're self-confident, you keep the promises you make to yourself.
I want to be of service in some sort of way and help people as best as I can.
5) I Write in My Journal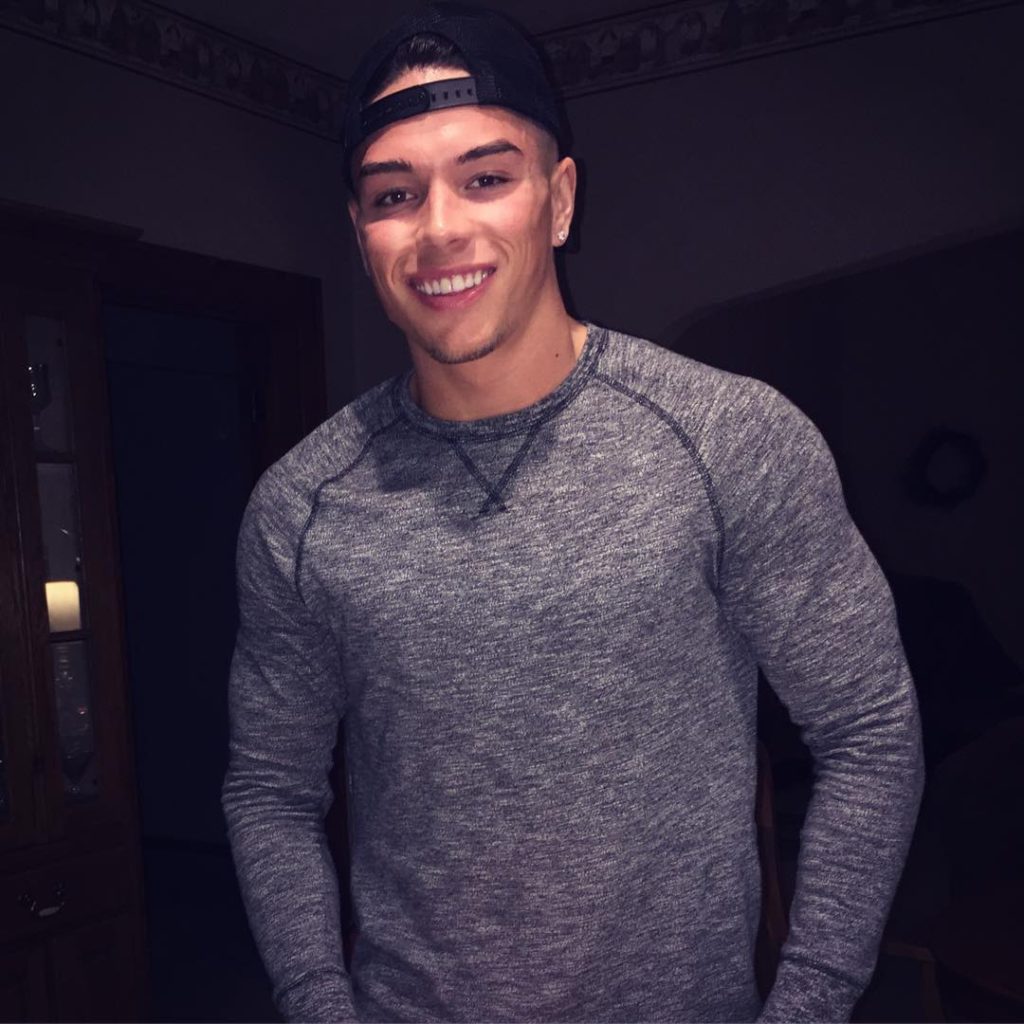 ---
In Paradise Hotel, it was funny because we played a little game of High/Low. One of the questions was "up until what age does Tyler write in his diary?" I like to call it a journal, first and foremost. It was "16" – Higher or Lower? A lot of people said higher. To me, I'm not embarrassed by that at all. Carlos (Papi Sazon) was actually like, "me too, me too." Believe it or not, one of the most consistent traits of successful people is journaling daily. You see that amongst big time CEOs and financially free individuals. So I definitely write affirmations in my journal, not just journaling how I feel.
If you're looking for a pick-me-up or a shoutout for a job promotion or birthday, Tyler is happy to make a Cameo for you. He said, "I have done several cameos where I address how I handle down times and such because everybody has them. Bottom line, I want to help people as much as I can."
MORE ON TYLER BERTA
Everything You Need to Know About Tyler & Shailee from 'Paradise Hotel' – Exclusive!
Bobby Ray & Tyler Reveal Who They Would Choose on 'Paradise Hotel' If They Did It All Over Again – Exclusive Interview!
Favorites with Bobby Ray and Tyler from 'Paradise Hotel' – Exclusive!
Diana is the co-editor-in-chief of Feeling the Vibe.  She loves pop culture and is always up to date on the latest news.  If you have any tips or comments, email diana@feelingthevibe.com.