Yes! 'Very Cavallari' is in production and we are so excited.
The queen of reality TV just started shooting season 3 of her popular E! series at the end of July. Kristin posted a coy photo as she sat up on a counter-top in her orange knee length dress, surrounded by cameras. We can only guess she's doing one thing. "Day 1, season 3 of Very Cavallari," she writes.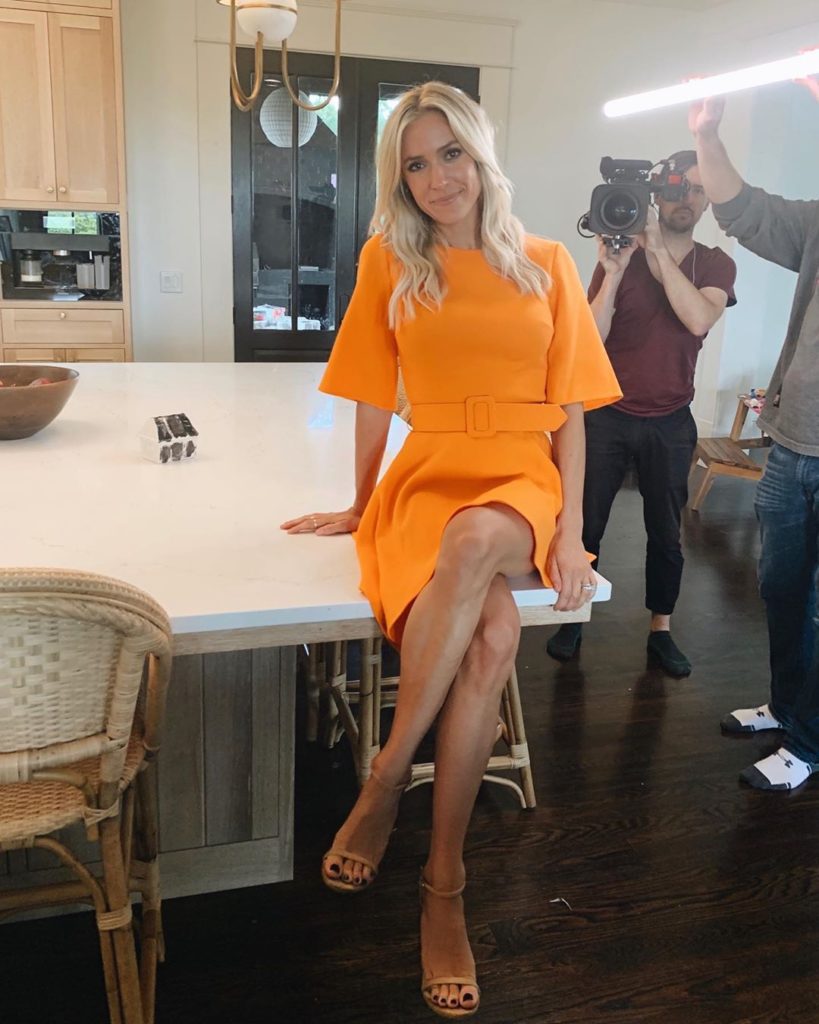 Kristin Goes to Chicago for Season 3
Kristin may have starred in one of MTV's first reality series, Laguna Beach but this mom of 3 holds Chicago close to her heart. She lived here when her kids were just born with her husband Jay Cutler who played football for the Chicago Bears.
Well, she is back in the windy city – and this time is bringing the cameras along with her.
In a recent Instagram post, she was out on the town meeting up with 3 girlfriends. We recognize one from season 2 of 'Very Cavallari.' Who remembers Steph Biegel? At the end of season 2, Kristin was trying to get Steph to work in an executive position of her home and jewelry brand, Uncommon James. Biegel declined the offer at the time. Are the two sparking up more business talk or is this simply girl time?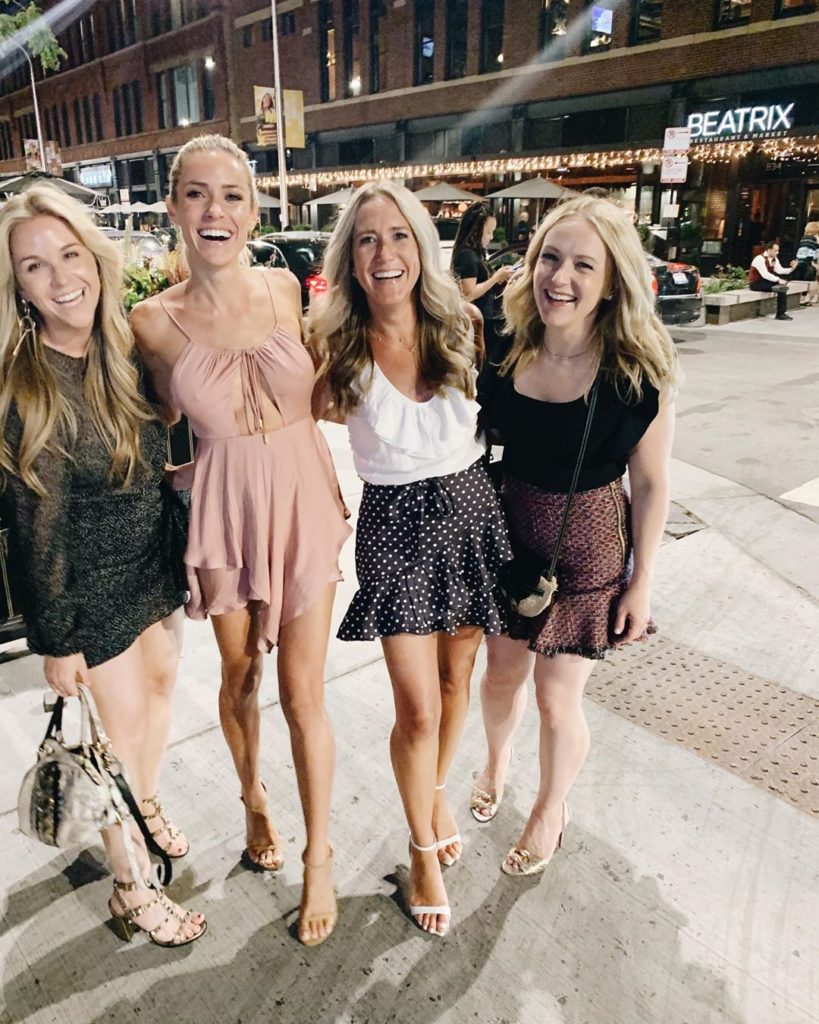 Biegel actually lives in Chicago and has an extensive PR background. She and Kristin first started hanging out because of Jay's team, the Chicago Bears as she did with her other good friend Kelly Henderson.
According to LinkedIn, Biegel started a new position in January 2019 as a venture partner. Does she have free time to work for Uncommon James or will these two not get into business together?
Kristin's Time Off
After filming ended for 'Very Cavallari,' Kristin didn't waste any time. She jumped right into another TV show. This time it was a reality dating contestant called 'Paradise Hotel' on FOX. Cavallari hosted the 7 episode show in Mexico and actually brought her family along for the ride.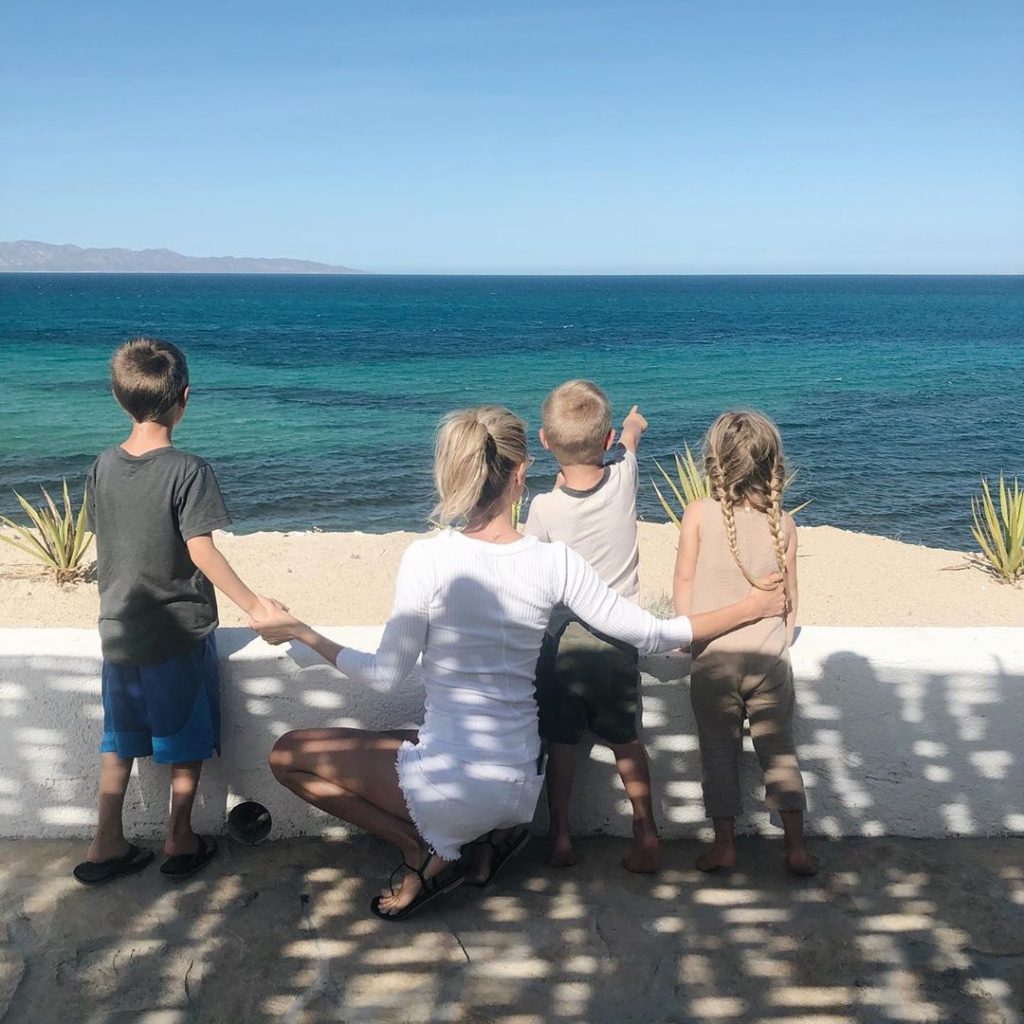 ---
Now she's back in the states and ready to make magic happen in season 3 of VC!
No word on the 'Very Cavallari' Season 3 premiere date yet. In the meantime, tweet us and let us know if you think Steph is working with Kristin now @feelingthevibe!
MORE KRISTIN CAVALLARI
'Paradise Hotel' Hair Stylist Shares Her 3 Must-Have Products + Breakdown of Kristin Cavallari's Beachy Waves
Kristin Cavallari's Beauty Regimen: Skincare, Makeup, & What's In Her Bag!
Get to Know Kristin Cavallari's Friend, Steph Biegel "Biegs" Before the 'Very Cavallari' Season Finale
Kristin Cavallari Explains Family Arrangements While Hosting 'Paradise Hotel'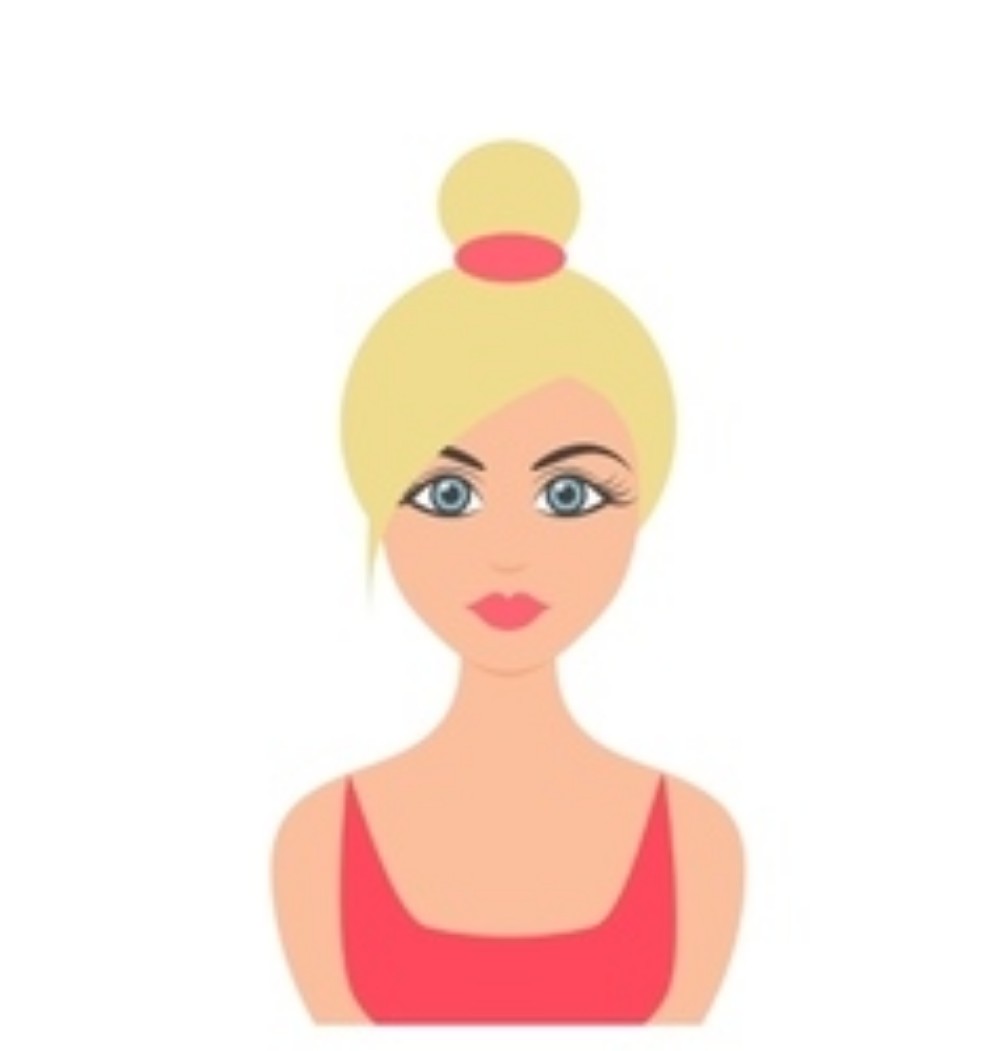 Lover of all things pop culture. 'Catfish' is my guilty pleasure. Hopeless Romantic. For tips or comments, email jaclyn@feelingthevibe.com