Cruel Summer is back on June 1 with an all-new episode. In episode 8, Jeanette Turner (Chiara Aurelia) may finally have a "smoking gun" on Kate Wallis (Olivia Holt). That's not all the occurs in the new episode though. According to ABC, "On the first day of school, everyone learns that the drama of the summer is anything but over and that some people will pay more for the consequences of Jeanette and Kate's deception than others." Considering the title for the episode is "Proof," it sounds like the truth is going to come out. Keep reading for even more details below.
First, a recap of Cruel Summer Episode 7
Cruel Summer's seventh episode had a lot of moving parts. Viewers first saw Kate confront her mother, Joy (Andrea Anders) about her affair with Scott. Joy denied it, of course, which left her husband and Kate's stepfather, Rod (Ben Cain) unsure who to believe. After Kate was smacked by her mom, she packed her bags and ran away. This led her to Martin Harris' (Blake Lee) house, where she was invited in.
A year later, post-abduction, Joy wasn't any better towards her daughter. She wanted Kate to appear on The Marsha Bailey Show, but Kate didn't want to. Kate also didn't want her mom to make her birthday suck like she did last year. In 1995, Kate discovered that it was her mom who wrote the "liar" note from a couple episodes back. There was obvious tension between the two women, which led to arguments and accusations.
But, the biggest bombshell occurred at the end of the episode. Surprisingly, it didn't happen in the Wallis household, but at the Turner residence. As in, Jeanette Turner (Chiara Aurelia), whose brother, Derek (Barrett Carnahan) gave her a chat log he discovered between Ashley Wallis (Ashlei Sharpe Chestnut) and her stepsister, Kate.
Cruel Summer Sneak Peek: Jeanette Has Proof Kate's Lying
In the sneak peek for the all-new episode of Cruel Summer, Jeanette shows her lawyer the chat log her brother gave her. It shows that Kate went to Martin Harris' house of her own accord. Her lawyer, Denise, says that "this could help demonstrate that Kate has bent the truth." Jeanette is confident about that too, adding, "And now we have proof."
Also seen in the episode promo? Joy is talking to Martin about Kate's whereabouts. She asks him if he knows where her daughter is, wondering if now they should involve the police. Jeanette overhears this conversation, which is how she's one of the first people to know that Kate's missing. It seems a little out of place, Joy going to see Martin about Kate. But, then again, she could defend it as being a concerned parent talking to a school administrator.
Speaking of school, it looks like Jeanette meets up with Jamie Henson (Froy Gutierrez) in 1995. You can see them having some kind of conversation in the promotional photos below. Plus, like episode description mentioned earlier, it's the first day back, and people are all caught up in the lies both Jeanette and Kate have told.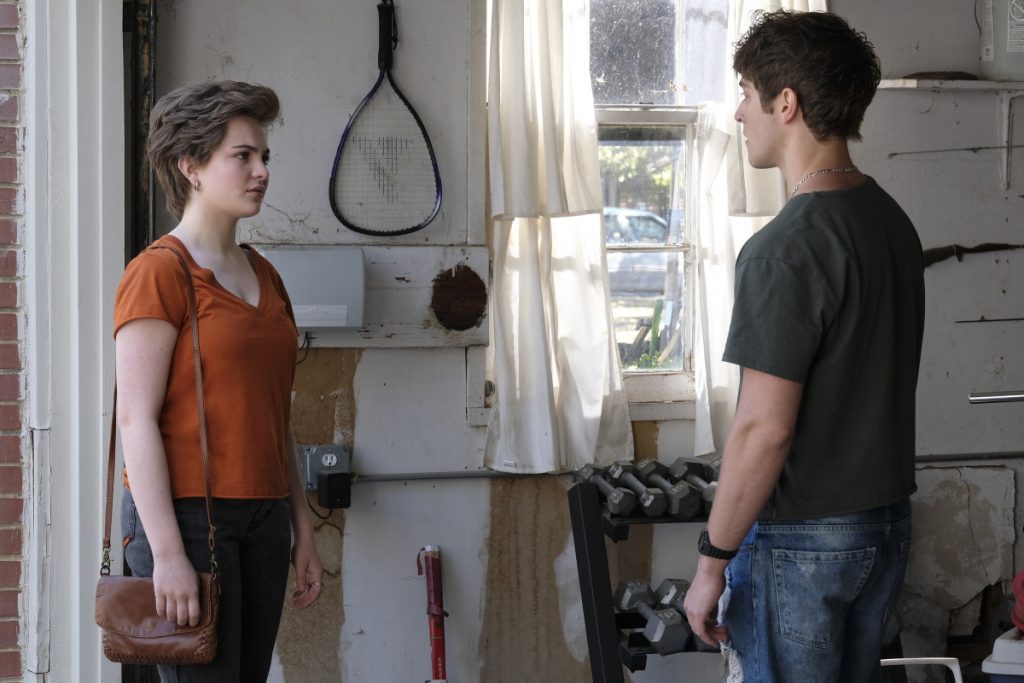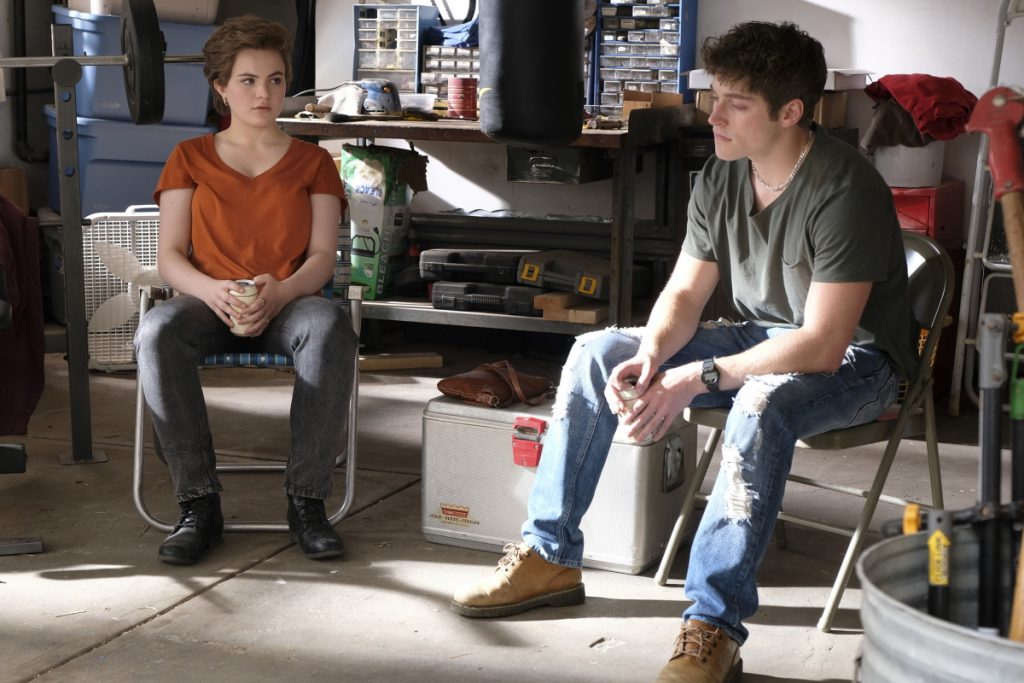 Catch the all-new episode of Cruel Summer airing June 1 at 10:00 PM ET, only on Freeform.
---
MORE CRUEL SUMMER NEWS
Is Jeanette Turner Arrested for Stealing in All-New Episode of Cruel Summer – Sneak Peek Inside!
How Olivia Holt Really Felt About Wearing 90's Inspired Leotards in Cruel Summer
Chiara Aurelia Reveals She Didn't Know the Ending of Cruel Summer While Filming
If you purchase an independently reviewed product or service through a link on our website, Feeling the Vibe may receive an affiliate commission.
Kari Highman is a Beauty and Fashion Blogger at Feeling the Vibe Magazine. Otterbein Alum (2017) – English & Psychology. Always learning & creating. Avid fan of mid 2000's TV & pop music. Comments or tips, email [email protected]