Cruel Summer has continued to be a major success for Freeform. The 90's teen drama centers around the mystery of what happened to Kate Wallis (Olivia Holt), and whether or not Jeanette Turner (Chiara Aurelia) had anything to do with it. The twists and turns keep fans wanting more, and there's still quite a few questions left unanswered after Tuesday's episode. So, what's coming up on Cruel Summer? Find out what happened with our recap, and what's going to happen below.
Cruel Summer Episode 5 Recap: What Happened at the Fair
Warning: If you haven't seen the episode, or any of the series, this article does contain spoilers!
In Tuesday's episode, fans saw two different perspectives about what happened at the Skylin Carnival (also called a "carney") in 1993. On one hand, Jeanette was getting ready to go on her date with Gideon (played by Harley Quinn Smith's IRL boyfriend, Austin Zajur); the other saw Kate run into Martin Harris (Blake Lee) again. She played a game, and he gave her a stuffed bunny as a reward.
During the 1994 era, Jeanette revisited the fair, wondering if Kate was going to be there. She also ignored her brother's warning to stay away from anyone in the Wallis family. She tracked Kate down, intent on clearing up the rumors, but Kate got lost in the funhouse. Speaking of Kate, she had to deal with her boyfriend, Jamie Henson (Froy Gutierrez) lying to her about Jeanette. They eventually broke up after the lies came to a head.
During 1995, we saw that Jeanette met with her lawyer again. Despite it costing him everything, her father was still on her side. Viewers still have not been clued in about what happened to Jeanette's mother but learn her father is dating. Her dad's gf, Angela (Brooklyn Sudano) took Jeanette to a bar for some bonding time. They bonded over karaoke, and Angela reminded her to let loose. Meanwhile, Mallory (Harley Quinn Smith) and Kate ran into Jamie at the carnival. He confessed and apologized for lying last year about the kiss between he and Jeanette. Lastly, fans saw Kate bury the stuffed bunny that Martin gave her, and she hit his gravestone with the shovel in a fit of understandable rage.
There's still quite a few questions fans want answered. For example, who is Annabelle? And who is lying? Is Jeanette lying because she really did see Kate in Martin's basement (but didn't report it)? Or, is Kate the one who's lying because Jeanette stole her life?
Cruel Summer Sneak Peek for May 18th
In an all-new episode airing on May 18, we'll see more trouble for Jeanette Turner and her family. Like we saw in Tuesday's episode, the relationship between Jeanette's parents is rocky. But, according to Freeform's official episode description: "A discovery causes Cindy's suspicions about her own daughter to reach new heights as her relationship with Greg becomes further strained." So, it looks like the fallout of Kate's return home, plus Jeanette's case, have taken its toll on the family.
Of course, it's not all doom and gloom. In the photos below, there's a 1993 Mallory, Kate, and Vince on their way to the mall. Apparently, they're still on a mission to complete their "To-Do" list. #13 is to steal something; #14 is to sneak into a scary movie – either of which could explain why Jeanette is seen with her hands up with a policeman in the photo below. Could she be getting arrested for stealing?
We've got a couple more sneak peek photos for next week's episode, "An Ocean Inside Me." Check them out!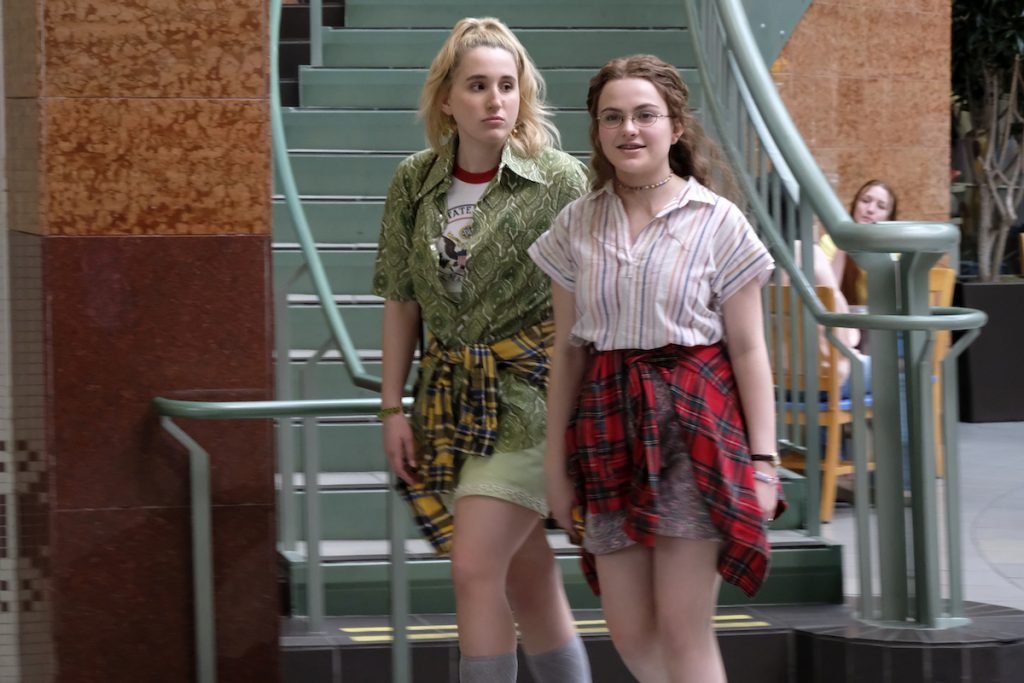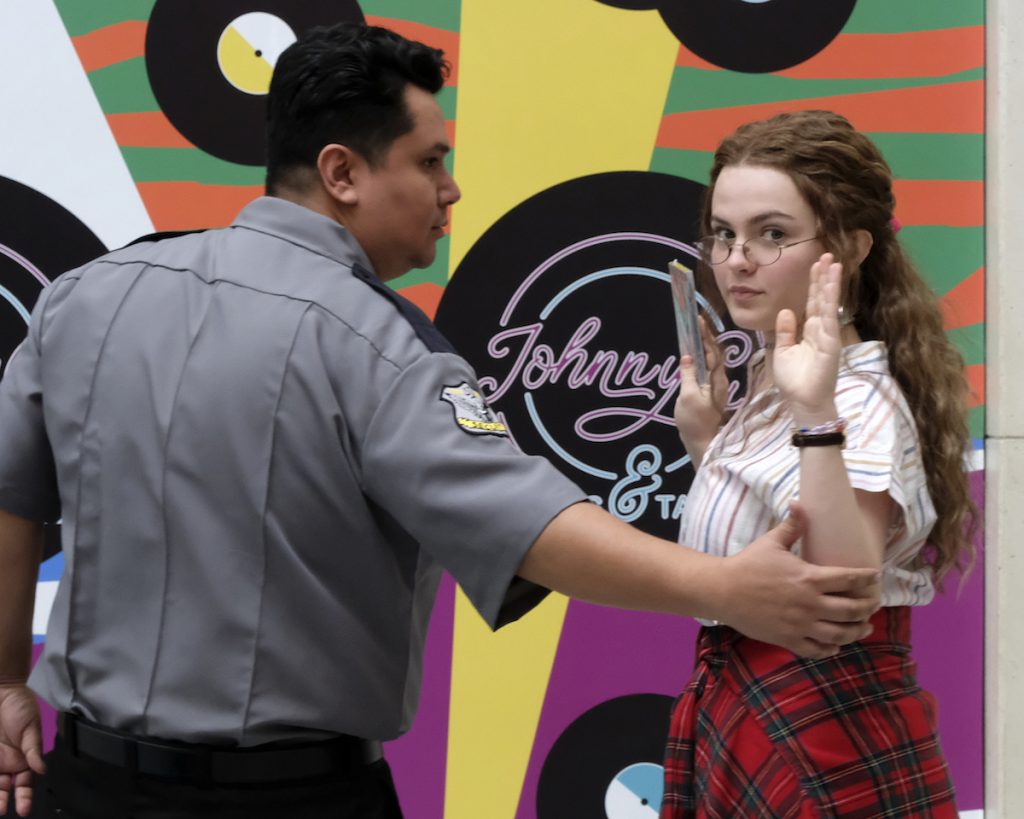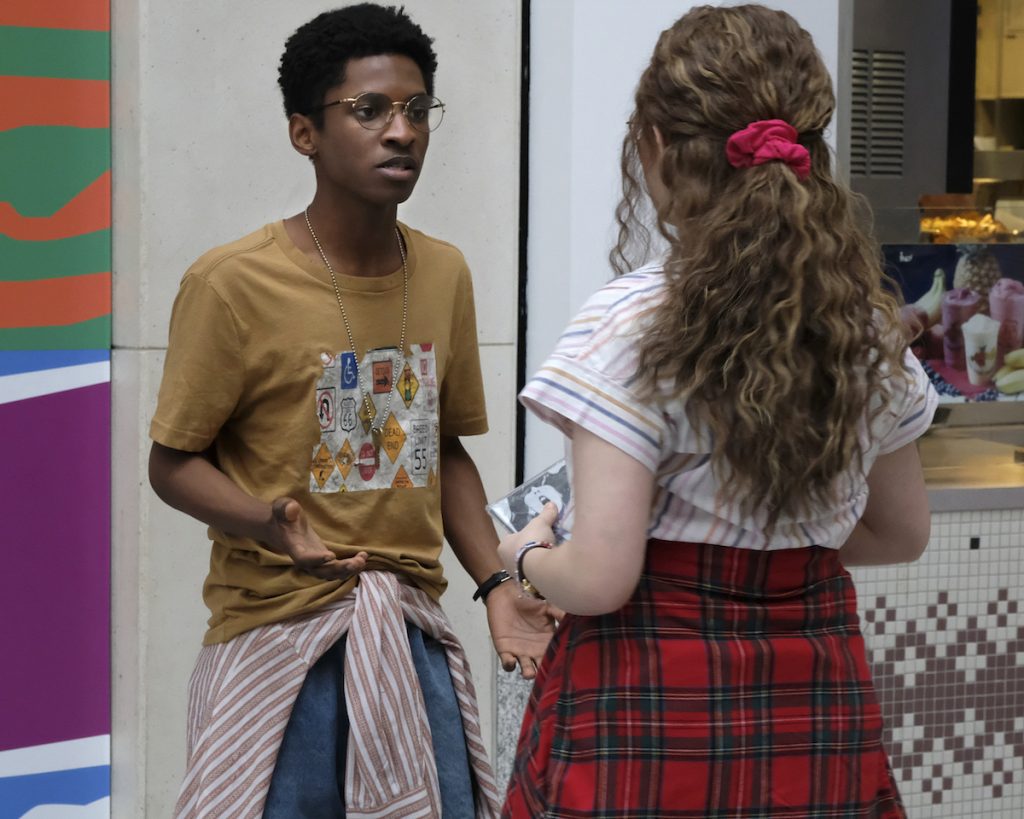 Watch a Sneak Peek Clip from Ep 6 below!
Brooklyn Sudano (Angela) took over The Cut's Instagram Story on Tuesday, where she spilled that "yes," fans will have an answer to who's telling the truth by the end of the season.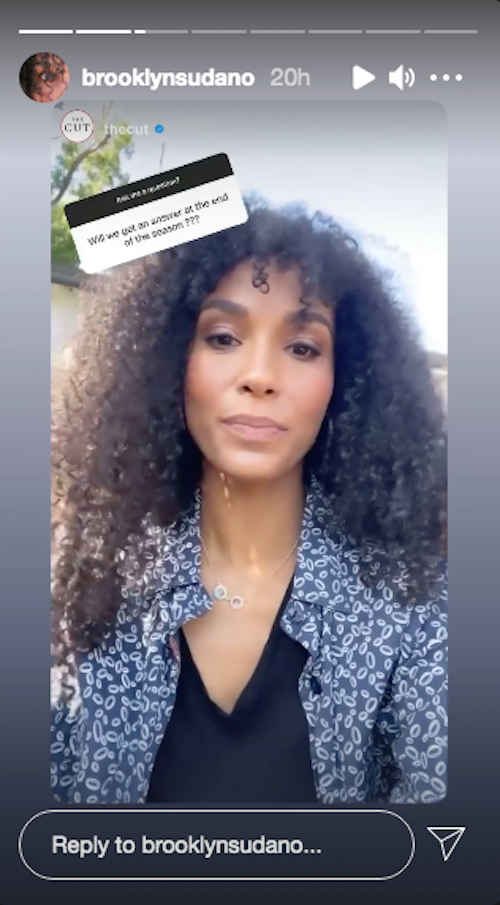 Tune in to the all-new episode of Cruel Summer on Tuesday, May 18 at 10/9 c. You can stream the latest episode on Hulu.
---
MORE CRUEL SUMMER NEWS
How Olivia Holt Really Felt About Wearing 90s Inspired Leotards in Cruel Summer
Olivia Holt's Funny Moment Transforming Into 90s Character for Cruel Summer
Chiara Aurelia Reveals She Didn't Know the Ending of Cruel Summer While Filming
Kari Highman is a Beauty and Fashion Blogger at Feeling the Vibe Magazine. Otterbein Alum (2017) – English & Psychology. Always learning & creating. Avid fan of mid 2000's TV & pop music. Comments or tips, email kari@feelingthevibe.com