Relationships are usually at the center of any good drama, and Danny (Lincoln Younes) and Alicia (Denyse Tontz) on Grand Hotel are no exception. The duo's forbidden love is one of the major plot lines in the ABC show. We've got the breakdown of Dalicia's relationship for you below, so keep reading for all the details of their roller coaster romance.
Expect the Unexpected: the beginnings of Danny and Alicia
Danny and Alicia's first meeting was less than ideal in the premiere episode of Grand Hotel. The soon-to-be couple met at the hotel pool when Danny mistakenly jumped in to save Alicia from (what he thought was a drowning. Oops. Nothing like a little swim to shake things up, right? Besides, their banter and eye contact across the water heated things up rather quick.
Alicia used to be all business…until she met Danny. Credit: ABC

Would you be able to resist Danny? Credit: ABC
Too bad he's a waiter at the hotel and she's the hotel owner's daughter. Fans will remember that Danny originally came to the Riviera Grand to find out what happened to his sister, Sky; Alicia came back into town to put her business school degree to use and help run the hotel.
When their differing statuses came to light, you would have thought that would wreck their blossoming romance. But in light of this, it almost made it more exciting for the couple: after they shared a kiss by the towel rack, they attempted to sneak around. The push-and-pull between the two is fun to watch onscreen, and their deep connection makes them a favorite amongst fans.
Troubled Waters: Danny and Alicia hit a few bumps in the road
You would have thought it was the sneaking around that strained their relationship, but alas it was actually the fact that Danny already had a girlfriend when he started pining for Alicia! Viewers met Danny's girlfriend Heather in the episode "Love Thy Neighbor", but also saw the demise of that relationship when Danny's feelings for Alicia got in the way.
---
After Danny broke up with Heather, he went off to find Alicia to finally tell her how he felt. Unfortunately, when he found her, it appeared that he was too late, as Alicia was chatting up a new guy. In the next episode, it's revealed that Oliver (Alicia's new beau) is great and totally committed to her, which is a stab to the heart for Danny – who found this out after he delivered flowers to Alicia's room! With this new information in hand, Danny decided to try and forget about Alicia by flirting with other girls at the hotel's party. It only temporarily numbed his feelings, just as Oliver only somewhat made Alicia forget about Danny.
Lovestruck: Danny and Alicia finally have their moment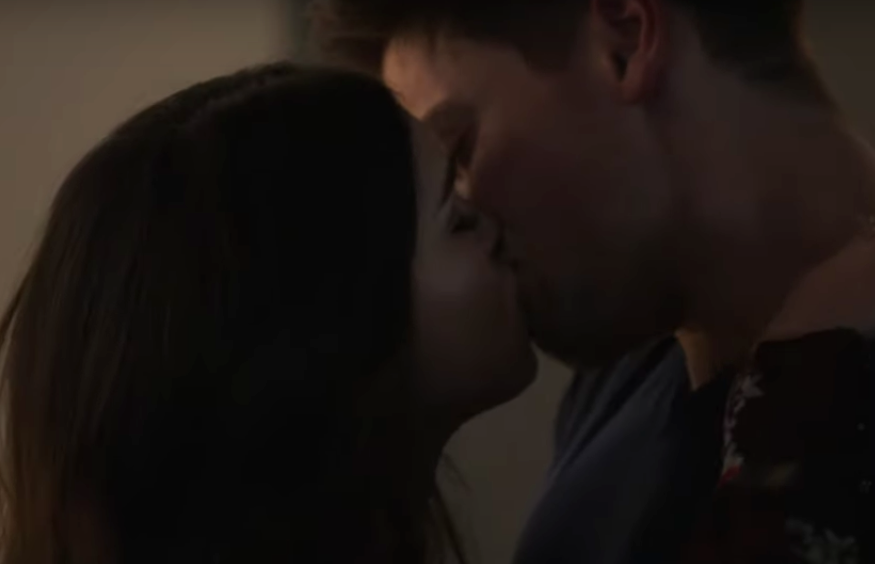 "Dalicia" fans got their wish in last week's episode "Long Night's Journey Into Day" when the two finally confessed their feelings to each other. They hooked up, but of course there's a little bit of a twist. Danny's still on the hunt for the person responsible for his sister's disappearance, so he used Alicia's emotional state over Javi as leverage. While he tried to be the concerned boyfriend, he also tried to get his hands on Javi's drug stash because he got a tip from the hotel staff that Javi may have threatened Sky before she vanished.
So, will Alicia find out about Danny's ulterior motive? Or will Danny and Alicia finally be able to make their relationship public and actually enjoy each other's company?
There's only 4 more episodes of Grand Hotel's first season, so we'll just have to wait and see. Catch an all-new episode of Grand Hotel on Monday, August 12 at 10/9 c to find out where Alicia and Danny could go from here!
---
MORE ON GRAND HOTEL
Danny Breaks Up with Heather For One Reason on 'Grand Hotel'
An Accident Changes Everything for Javi on Grand Hotel
Get the Scoop on Ingrid and Javi's Relationship on Grand Hotel
We Finally Know Who the Blackmailer is on Grand Hotel
Kari Highman is a Beauty and Fashion Blogger at Feeling the Vibe Magazine. Otterbein Alum (2017) – English & Psychology. Always learning & creating. Avid fan of mid 2000's TV & pop music. Comments or tips, email kari@feelingthevibe.com