The season finale of Cruel Summer is finally here. After weeks of waiting, the highly anticipated courtroom showdown between Jeanette Turner (Chiara Aurelia) and Kate Wallis (Olivia Holt) will finally be seen onscreen. Appropriately titled "Hostile Witness," ABC's official episode synopsis reads: "Kate and Jeannette's worlds collide as the court date arrives, finally forcing the two young women to answer the question on everyone's mind, but the answer comes with a price that not everyone can pay." Get more details, including photos and a sneak peek, below.
Cruel Summer Season Finale: What to Expect
This contains spoilers from last week's episode of Cruel Summer.
After last week's darkly heartbreaking storyline, it's kind of crazy to think that the show could outdo itself. But, that's exactly what they're aiming for with this season 1 finale. Saving the civil suit drama until the last episode builds the anticipation for fans, plus leaves room for speculation as to what may happen with the verdict.
If you remember, Jeanette Turner is suing Kate Wallis — well, her family, that is — and while a lot has happened over these last 9 episodes, we have yet to see the lawsuit play out. Last week, we saw Kate's side of things with what happened at Martin Harris' (Blake Lee) house, including her desire to escape after a warped sense of bliss.
We've seen each side of the girls' story, and how both of their versions intertwine. We now know Jeannette was at Martin's when Kate was there, how the snow globe fits into all of this, why Jeanette's necklace was actually found, and more.
It looks like Jeanette and Kate not only have their lawyers by their sides, but a parent as well. Jeanette's team consists of her attorney and her dad, Greg (Michael Landes); Kate's has her lawyer and her mom Joy (Andrea Anders). Judging by the promotional photos, more of their families came out to support them, including Greg's girlfriend Angela Prescott (Brooklyn Sudano) and Joy's husband, Rod (Ben Cain). One question that may be on fans' minds: Will Jeanette's mom Cindy (Sarah Drew) be there?
Check out a sneak peek of the episode below:
Who is Annabelle?
Another major question people want answers to is: Who is Annabelle? Annabelle was first mentioned in episode 4 of Cruel Summer when Kate was recounting her kidnapping in 1994. The following year, Annabelle was mentioned again by Kate when she told a "scary story" around the campfire. She's mentioned 2 more times so far, in episode 5 and episode 7, but no one knows who she is, or if she's even a real girl at all.
There are plenty of fan theories out there though. Reddit is the main place where people have discussed all the possibilities for who, or what, Annabelle is. They range from Annabelle being a gun (that Martin threatened Kate with), to Annabelle being a new identity or another personality of Kate Wallis. These are both plausible, as one, Martin (and Kate too!) are experienced with guns; two, Kate's suffered a great deal of trauma with this ordeal. So, it could definitely be possible for her to invent Annabelle as a coping mechanism.
Other fans have gotten even more complex with their theories, thinking that Annabelle was Martin's first victim, or another girl he held captive at some point before setting his sights on Kate. Ever since last week's bombshell episode, some have wondered if the finale will end with the reveal of Annabelle.
A user by the name of Sarahcrutch1 guessed: "Martin is threatening Kate, and [tells her]: 'You asked me once how this ends.. It ends with us leaving town and if you cooperate and don't put up a fight then you don't have to end up like her.' (Holds up picture of Annabelle) 'This is Annabelle, and I buried her where the road ends out in Key West Florida.' Boom then Annabelle doesn't have to be a gun and it further explains the Key West story!! He claims it was for a girl but we don't know the circumstances!!"
While you wait until Tuesday night, check out some promotional photos from the season 1 finale below.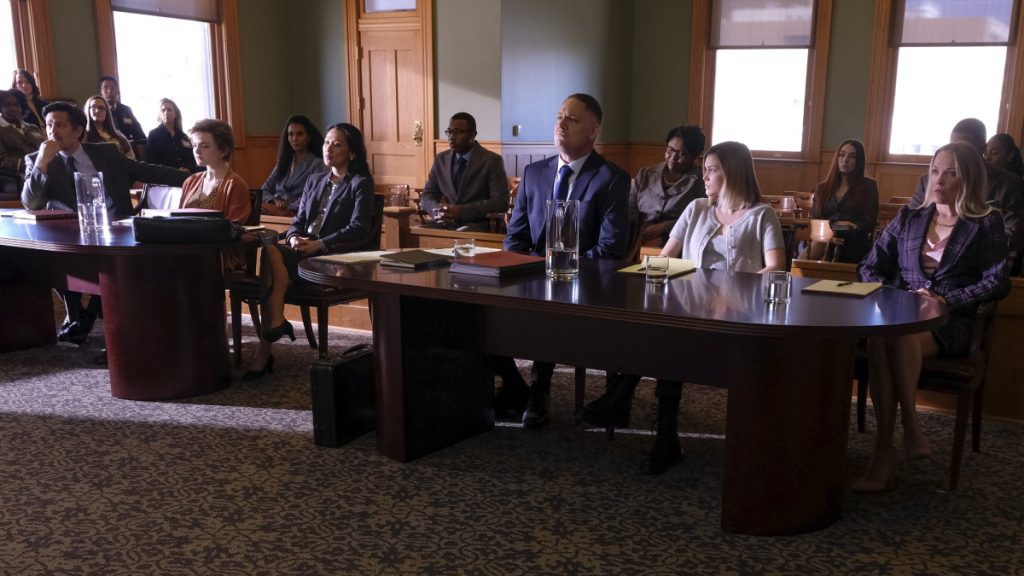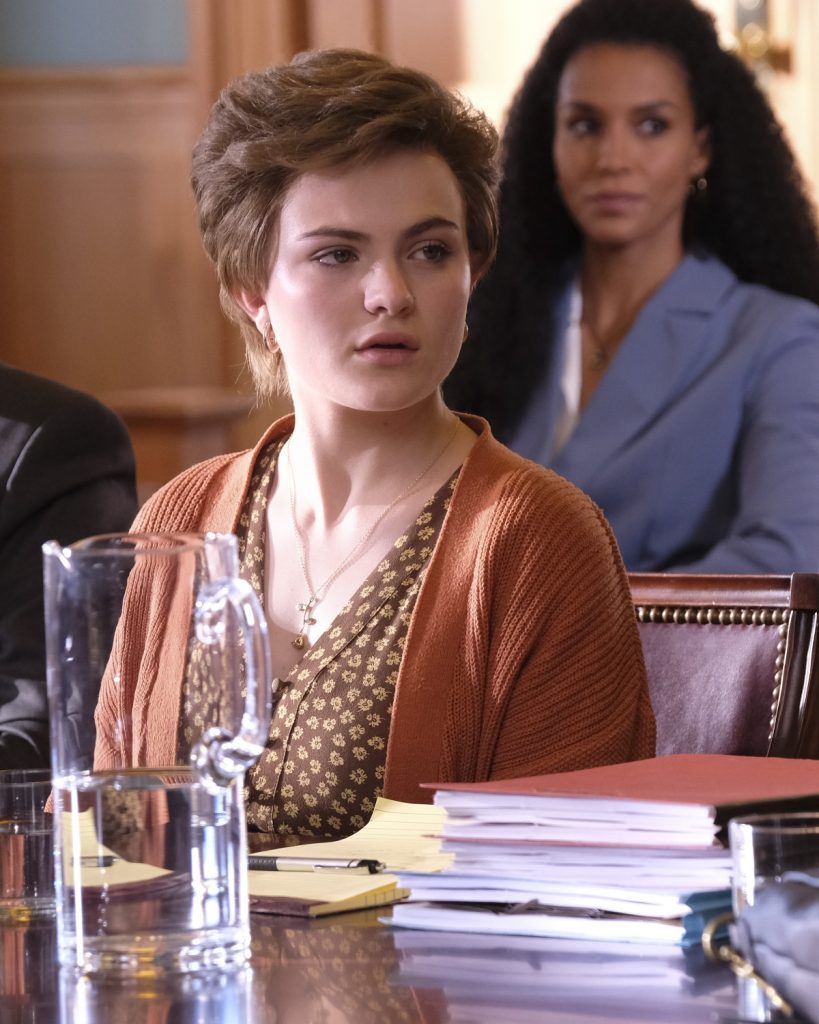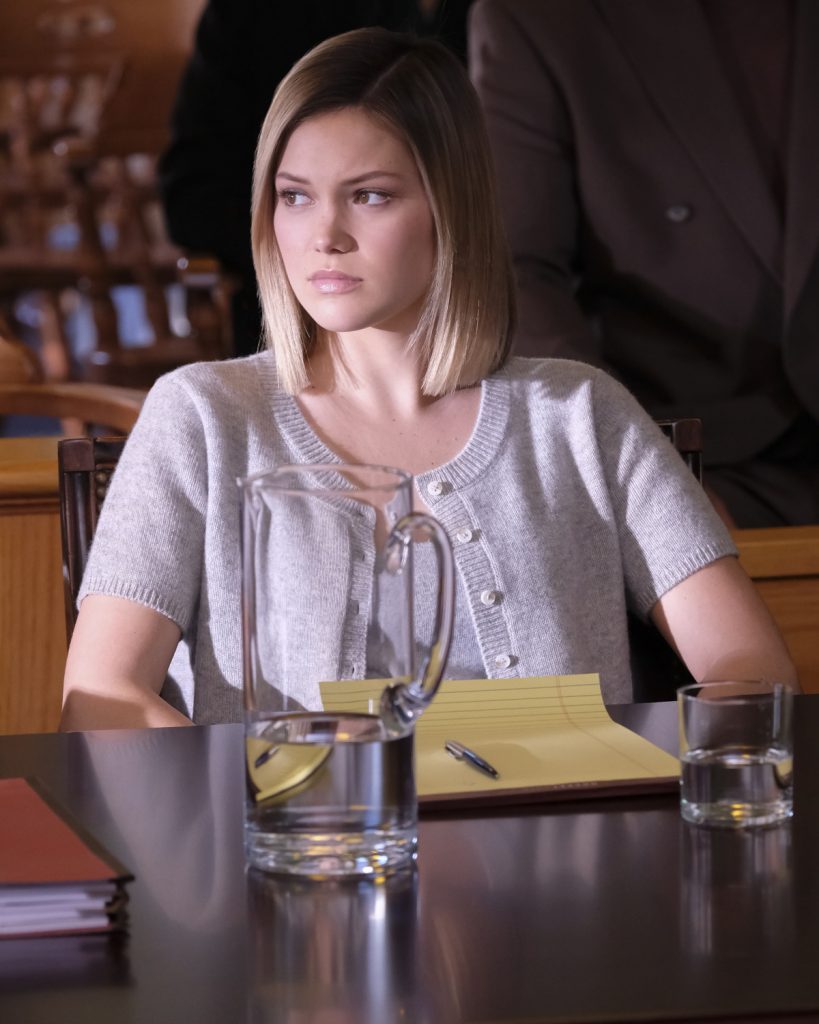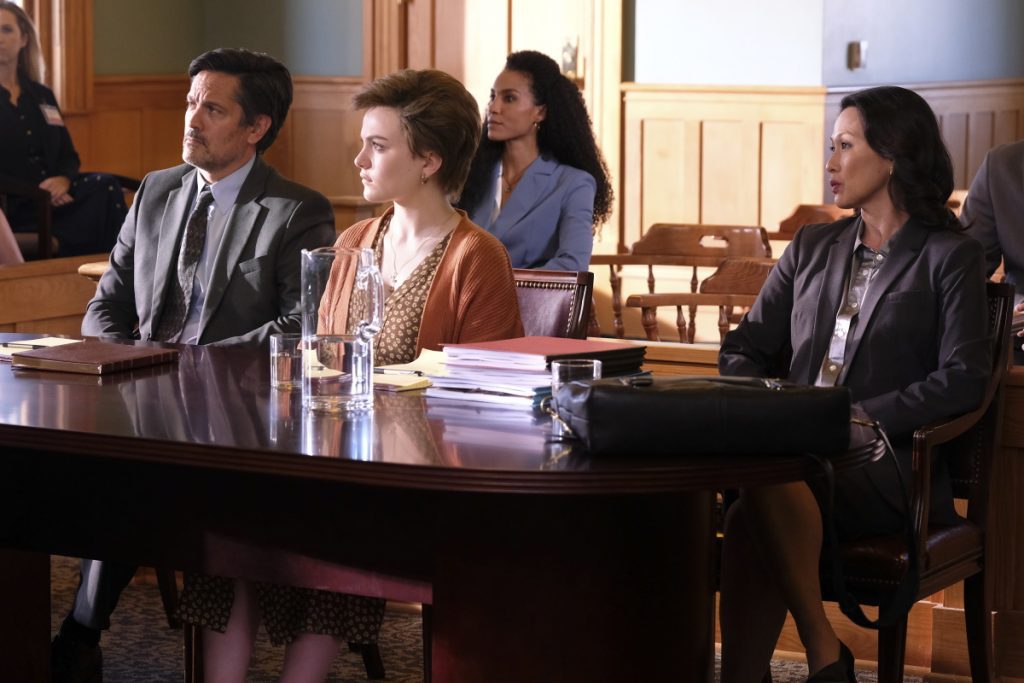 So, what do you think? Is Annabelle real? What will happen in the trial? Find out when the season finale of Cruel Summer airs June 15 at 10 PM ET, on Freeform.
---
MORE CRUEL SUMMER NEWS
Jeanette Has Proof Kate's Lying in All-New Episode of Cruel Summer — Sneak Peek Inside!
Is Jeanette Turner Arrested for Stealing in All-New Episode of Cruel Summer – Sneak Peek Inside!
Chiara Aurelia Reveals She Didn't Know the Ending of Cruel Summer While Filming
How Olivia Holt Really Felt About Wearing 90's Inspired Leotards in 'Cruel Summer'
Kari Highman is a Beauty and Fashion Blogger at Feeling the Vibe Magazine. Otterbein Alum (2017) – English & Psychology. Always learning & creating. Avid fan of mid 2000's TV & pop music. Comments or tips, email kari@feelingthevibe.com