Ariel Frenkel, one of Zach Shallcross's leading ladies is making a splash on Instagram!
The Brooklyn native made it all the way to the fantasy suites week after an intense week of Zach meeting her family, but was ultimately eliminated just this past week. Following her departure from the show, Ariel took to Instagram to share a series of breathtaking photos, which garnered attention from her Bachelor co-stars.
Ariel is seen wearing a long black gown with a plunging neckline. Her flawless skin and long luxury black locks are very visible. One of Ariel's co-stars, Kaity Biggar (who is rumored to be engaged to Zach), left a cute comment, writing "Almost swallowed my gum looking at this." Ariel responded with a playful quip, saying "that takes seven years to digest – nurse!!" This exchange between the two women showcased the friendly and supportive dynamic among the cast members, even after their time on the show had ended.
[Related: The Bachelor's Kaity and Gabi: Overcoming Social Media Backlash and Embracing True Friendship]
Her other Bachelor contestants also chimed in on Ariel's post. Gabi Elinick, who is one of the final two women alongside Kaity Biggar wrote, "Holy cannoli," while Jess Girod showed her support for Ariel by saying "team Selena & team Ariel." The positive comments left by Ariel's fellow cast members highlight the close bonds that can form between contestants on reality television shows. It's not all for the show! These ladies have formed a forever bond.
While the competition aspect can be intense, many contestants form lasting friendships with one another, and it's heartwarming to see that support continue even after the cameras have stopped rolling.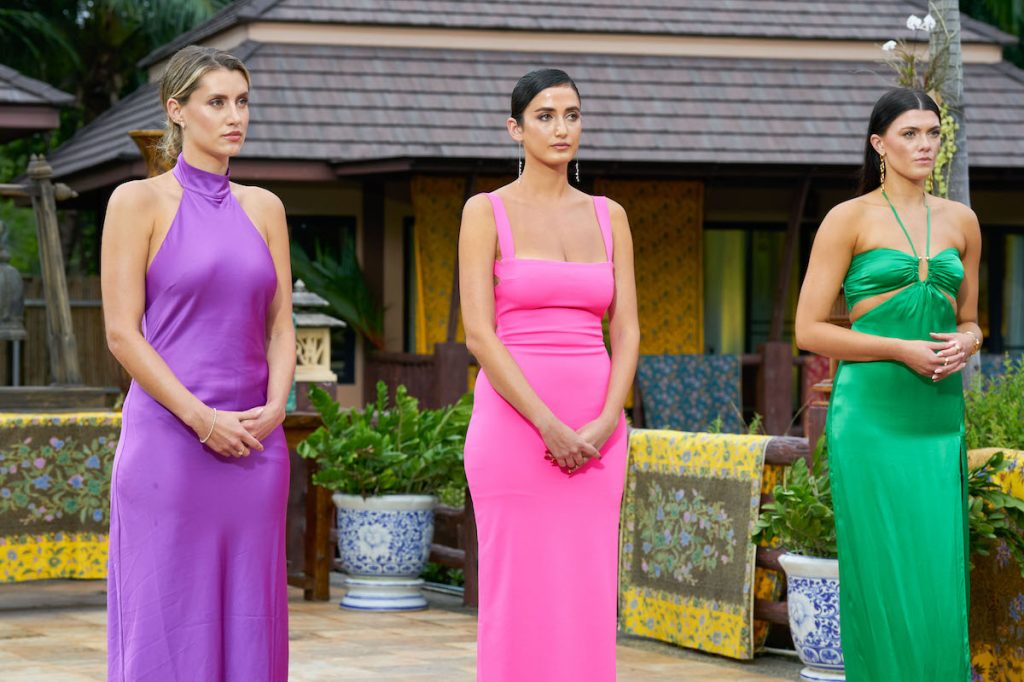 Zach always described Ariel as being quick witted and funny. In another Instagram post, she shared a photo of Jesse Palmer, host of the Bachelor, Zach, and another (keep scrolling right for the third) with the caption, "Who should I take to the fantasy suite?"
[Related: Bachelor's Ariel Frenkel Steps Out in Style at Acne Studios Party in Miami]
Next week is the stunning finale of The Bachelor where Zach will get down on one knee to propose to either Kaity or Gabi – sure to bring the heat and drama. Tune in to ABC Monday, March 27th.
---
Related
Bachelor's Ariel Frenkel Steps Out in Style at Acne Studios Party in Miami
Zach Shallcross Reveals What He Finds Special in the Remaining Women on 'The Bachelor'
Zach Shallcross Approaches Fantasy Suites Week with Caution and Sensitivity on 'The Bachelor'
If you purchase an independently reviewed product or service through a link on our website, Feeling the Vibe may receive an affiliate commission. Courtney Rose is an Entertainment Writer at Feeling the Vibe Magazine based in New York. Pop culture and rom-com obsessed. Studied Journalism and is up to date on all the latest entertainment news. For tips or comments, email me at [email protected]