Ariel Frenkel is proving she is getting over Zach from her time on The Bachelor and ready to mingle again!
The Brooklyn native was recently spotted at a party in Miami for Acne Studios for the first time since her Bachelor departure. The Swedish fashion brand is known for its minimalist designs and clean lines, and is a favorite among fashion-conscious celebrities and influencers. Frenkel who was eliminated during the fantasy suites week with Zach Shallcross received great praise from her Bachelor co-stars following her departure. She was seen wearing a tight-fitting long floral dress and her signature dark locks draping over her shoulder.
Acne Studios has been a prominent figure in the fashion world since its inception in 1996. Founded by Jonny Johansson, the brand is renowned for its contemporary designs and minimalist aesthetic. Acne Studios offers a wide range of products, including clothing, shoes, and accessories, and has become a staple for fashion-forward individuals around the world.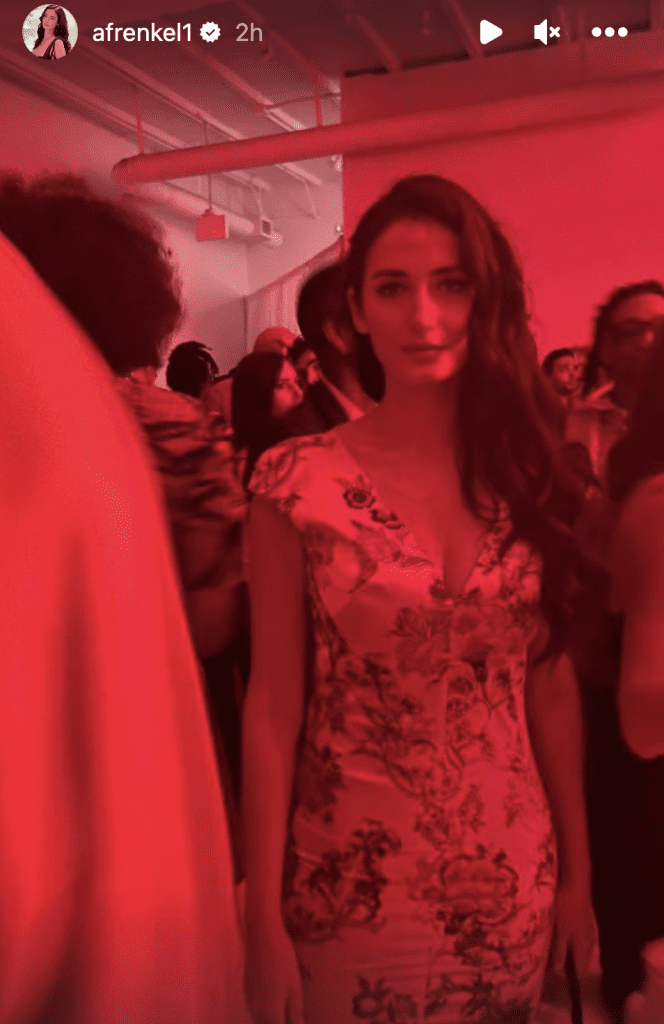 The party, which was held in celebration of Acne Studios' latest collection, attracted a star-studded guest list, including Frenkel and DJ Kaytranada. Kaytranada, who is known for his unique blend of hip hop and electronic music, provided the perfect soundtrack for the event, and helped to create a fun and energetic atmosphere for all in attendance.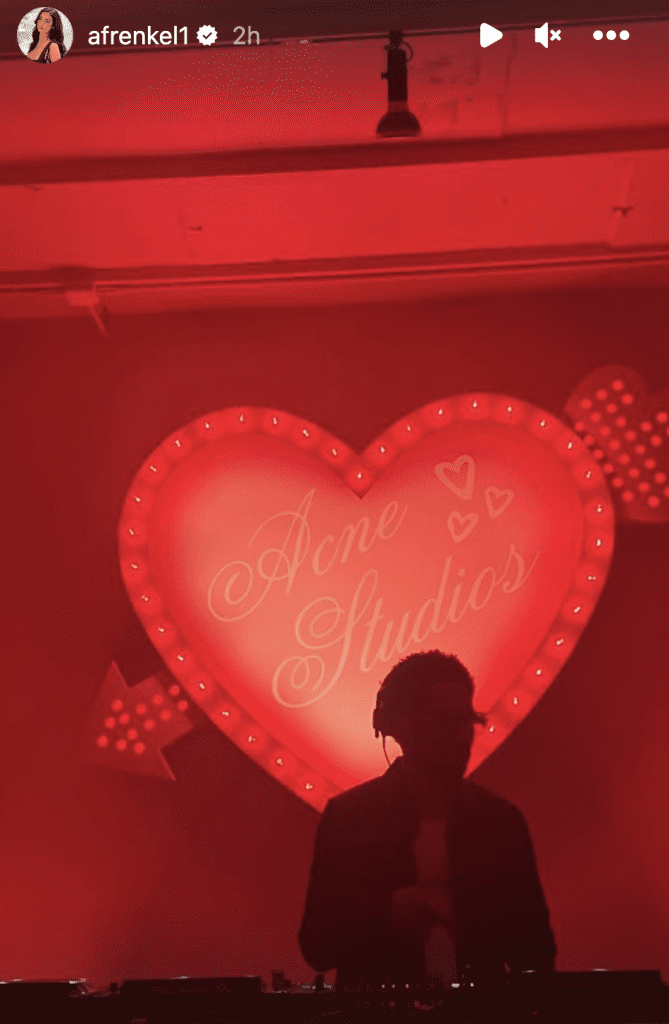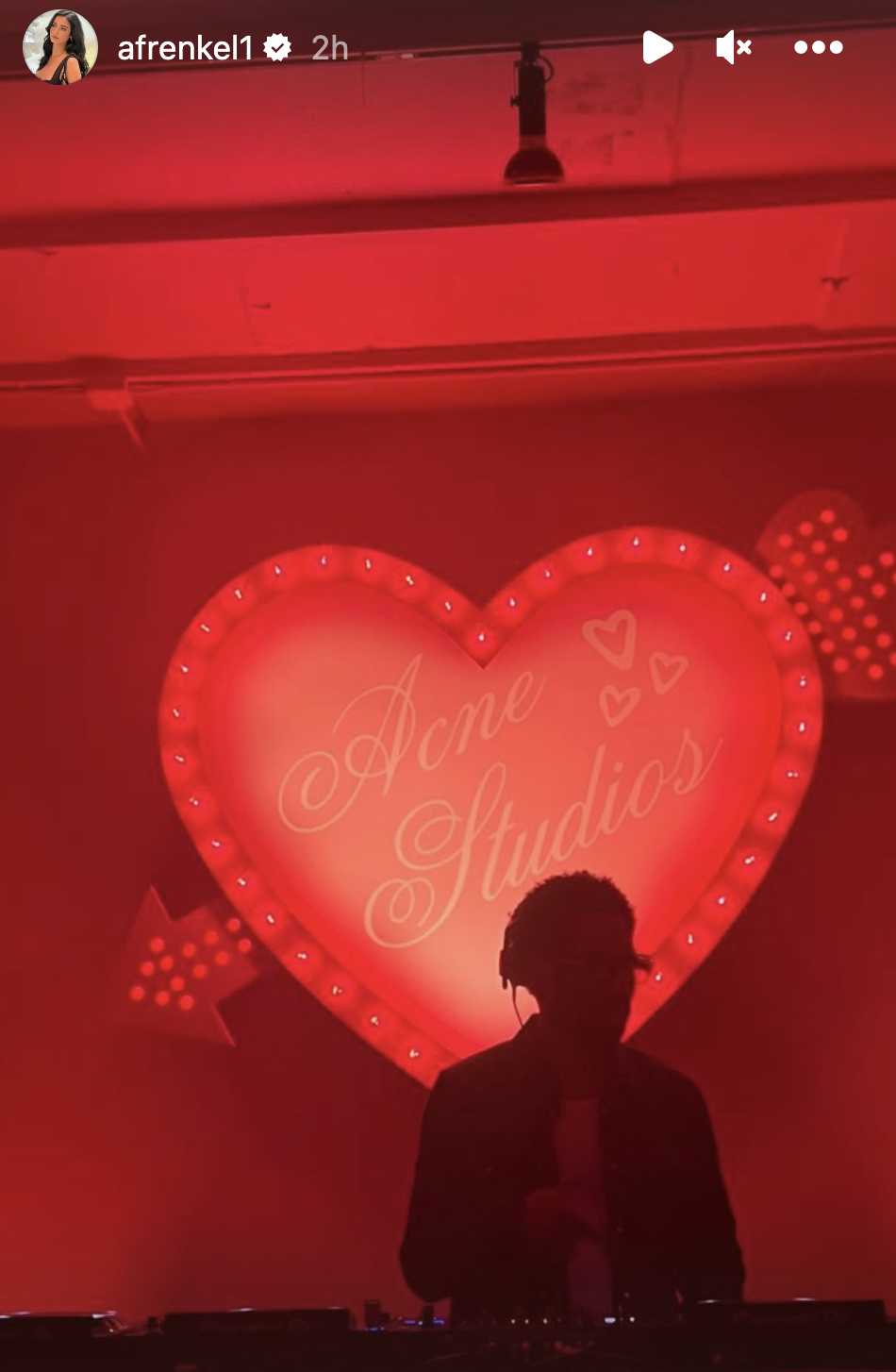 ---
Kaytranada also posted photos from spinning at the Miami party with the caption, "📸 by me
@acnestudios ❤️'s Miami"
Frenkel's attendance at the Acne Studios party in Miami highlights the brand's popularity among fashion enthusiasts and celebrities alike. With its timeless designs and contemporary sensibilities, Acne Studios continues to be a driving force in the fashion industry, and events like this help to solidify its position as a leader in the world of fashion.
Related
The Bachelor's Kaity and Gabi: Overcoming Social Media Backlash and Embracing True Friendship
'Bachelor' Contestant Ariel Frenkel Receives Supportive Messages from Co-Stars After Elimination