With NBC Universal's streaming service Peacock releasing their show lineup trailer yesterday, it's easy to see why people are excited about their original reboots, including Saved by the Bell. In light of that, we've got info for you on the cast below, including OG members like Mario Lopez and Elizabeth Berkley, plus fresh faces like Belmont Cameli and Mitchell Hoog. Keep reading below for 30 facts about the cast of the Saved by the Bell reboot.
A REFRESHER ON THE ORIGINAL CAST MEMBERS
The two main original cast members that signed on way back at the beginning were Elizabeth Berkley and Mario Lopez, who portrayed Jessie Spano and A.C Slater, respectively.
Mark-Paul Gosselaar has since been spotted on the set of the reboot, and he even posted a photo of himself getting into his character of Zack Morris. While Tiffani Thiessen didn't post anything to her own IG regarding the reboot, her former co-star Elizabeth did. Elizabeth said that she was "so excited to get to play again with this talented beauty on the reboot of our show." You can see both photos below.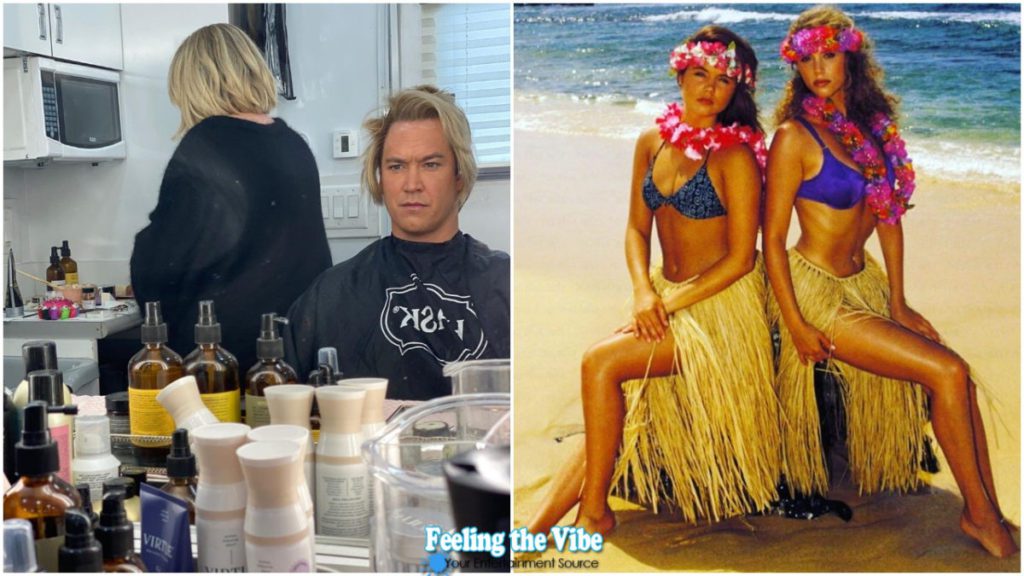 You know them by their characters in those legendary roles, but what else do you know about them? Get some fun facts about these icons below.
FUN FACTS ON THE ORIGINAL CAST MEMBERS OF THE SAVED BY THE BELL REBOOT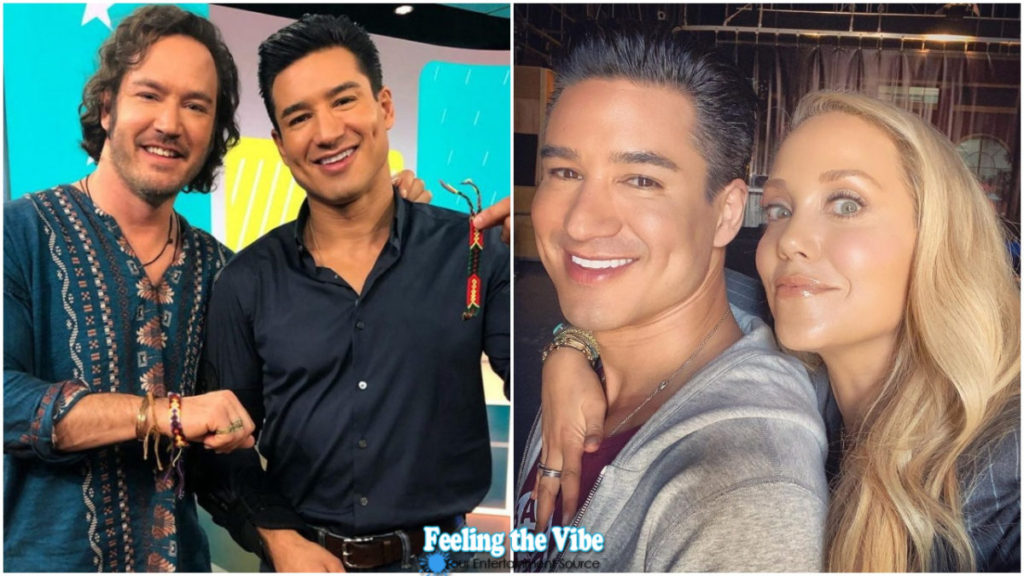 1) Mario Lopez was the host for Extra up until summer of 2019, when he switched over to Access. He reported on his fellow celebrities in both positions as an entertainment correspondent.
2) He's married to Courtney Mazza, and the two have 3 children together.
3) Mark-Paul Gosselaar has been a part of the main cast of ABC's mixed-ish since its inception. He portrays Paul Johnson in the prequel series to Black-ish.
4) He's married with children as well. He married Catriona McGinn in 2011, and they have two kids together. He also has two children from his first marriage.
5) Elizabeth Berkley is a teen girl advocate and author. She even has her own self-help brand called Ask Elizabeth, which consists of a website and book that focuses on how to help young girls going through various issues.
6) She's been married to Greg Lauren since 2003. Greg is the nephew of famous designer Ralph Lauren.
7) Tiffani Thiessen had her own cooking show called Dinner at Tiffani's; she still posts recipes and tutorials on her Instagram, so be sure you're following her: @TiffaniThiessen for more content.
8) She played Elizabeth Burke on the USA series White Collar from 2009-2014.
9) The other iconic role you may have seen her in was Beverly Hills 90210 as Valerie Malone. She portrayed Valerie for 4 years, from 1994-1998.
10) She's married to Brady Smith, and the couple have 2 children together.
MEET THE FRESH FACES OF THE SAVED BY THE BELL REBOOT
Haskiri Velazquez will portray Daisy; Mitchell Hoog has been cast as Zack's son, Mac Morris. Alycia Pascual-Pena will play Aisha; Belmont Cameli has been cast as Jessie's son, Jamie Spano. Josie Totah will portray Lexi, and Dexter Darden will play Devante.
They represent the current, more mainstream kids that are reminiscent of today's society, which helps bring the rebooted 90's series into the present moment. You now know their roles, but what else do you know about these young actors? Get some facts on them below.
FUN FACTS ON THE NEW CAST MEMBERS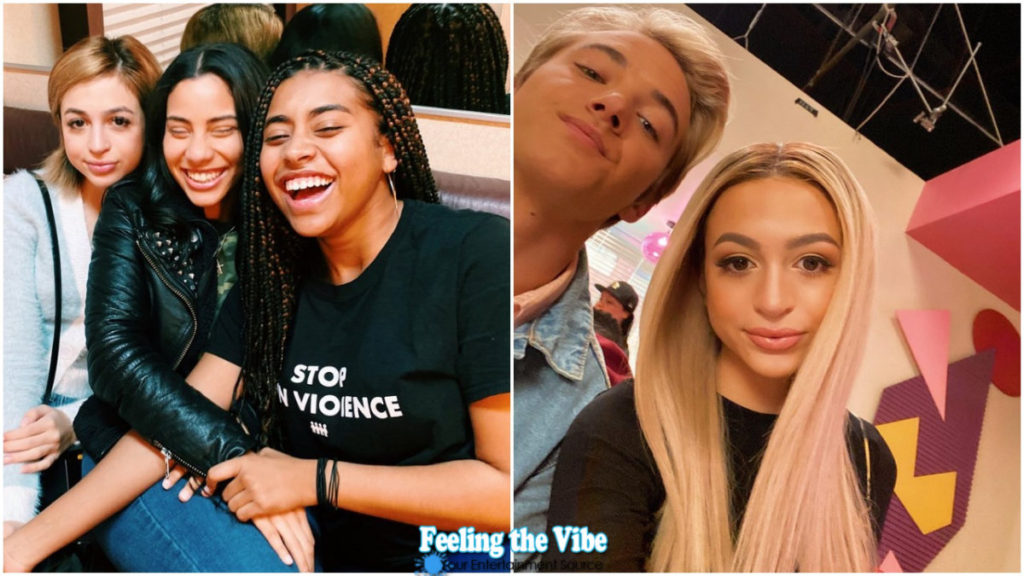 11) Haskiri Velazquez (Daisy) has had guest spots on the police procedurals Law & Order: SVU and Blue Bloods.
12) She's Dominican and Puerto Rican, from her mother and father's sides of the family respectively.
13) She had a main role of Charlotte in the horror series The Birch.
14) Mitchell Hoog (Mac) has starred in a couple made for TV movies, as well as a web series.
15) His most notable roles have been in Harriet with Janelle Monae; and he will portray a younger Ed in The Conjuring: The Devil Made Me Do It, which is in post-production.
16) He's very into taking time away from his phone and he even practices meditation.
17) Alycia Pascual-Pena (Aisha) is a New York native, and she's bilingual, speaking Spanish along with English.
18) You may have seen her in a couple of episodes of the short-lived NBC series Chase. She portrayed Ciara in the 2011 series.
19) Her other credit prior to the SBTB reboot was in 2018's The Plug for an episode as TT.
20) Belmont Cameli is one of 3 kids. He has a sister named Julia, and a brother named Patrick.
21) He is of Italian descent; and apparently is a "meatball connoisseur" according to his Instagram bio.
22) He often goes by 'Bel.'
23) In addition to acting, he also models. He's signed to Select Model Management, Miami and Los Angeles.
24) Josie Totah (Lexi) is possibly best known for her recurring role on the Disney Channel series JESSIE.
25) You may have also seen Josie as Lisa Haddad in the Netflix series No Good Nick starring Siena Agudong. She held that role for 4 episodes.
26) Dexter Darden (Devante) is best known for his role as Frypan in the Maze Runner movies.
27) You might have also seen Dexter as Walter Hill, the brother of KeKe Palmer's character in the 2012 film Joyful Noise.
28) He had a couple minor roles in children's entertainment, including an episode of Victorious and the 2008 Disney Channel original movie Minutemen.
29) In addition to acting, Dexter's a talented singer and dancer.
30) Even though he's playing a high school student, he is 28 years old and originally from Camden, NJ.
Now that you have gotten to know more about the cast of the Saved by the Bell reboot, you'll be more prepared for when NBC Universal's Peacock streaming service drops in July. We can't wait to see what they get up to at Bayside High!
In the meantime, we've got the trailer for you below, so check it out for even more info!
---
5 Fun Facts About Mitchell Hoog, Zack's Son from 'Saved by the Bell' Reboot
5 Fun Facts About Belmont Cameli, Jessie's Son Jamie from 'Saved By The Bell'
MORE SAVED BY THE BELL NEWS
5 Facts About Mitchell Hoog (Mac) from Saved by the Bell Reboot
Mark-Paul Gosselaar Returns for Saved by the Bell Reboot + See Video from Set
Get Details on NBC's Saved by the Bell Reboot Announcement
Kari Highman is a Beauty and Fashion Blogger at Feeling the Vibe Magazine. Otterbein Alum (2017) – English & Psychology. Always learning & creating. Avid fan of mid 2000's TV & pop music. Comments or tips, email kari@feelingthevibe.com