90's kids rejoice: one of your favorite shows is getting a reboot! NBC has just announced that Saved by the Bell is being brought back – this time the kids of Bayside High will be all grown up in 2019. Keep reading for all the details on the reboot, including plot, characters, and more!
WHO HAS BEEN CAST?
According to NBC's press release, OG cast members Mario Lopez and Elizabeth Berkley have been cast as fan-favorite couple AC Slater and Jessie Spano, respectively. As for the other king and queen of Bayside – aka: Zack Morris and Kelly Kapowski?
Well, Mark-Paul Gosselaar is currently starring on ABC's mixed-ish, but has been very open to the possibility of revisiting his Bell days. He participated in Jimmy Fallon's sketch with fellow cast members Tiffani Theissen, Elizabeth, and Mario back in 2015. He just recently told ET Canada that he'd love to be a part of the reboot in some way, if possible (since he's now a Disney/ABC employee).
Speaking of Tiffani, while the busy mom and cookbook extraordinaire hasn't said anything yet regarding the reboot, don't be so quick to count her out! As mentioned above, she too took part in the Fallon reunion, and has often posted throwbacks on social media to her Saved by the Bell days. She did return to Saved by the Bell: The College Years after the pilot episode, so here's hoping she makes an appearance on the reboot.
What's the reboot about?
The new Saved by the Bell will have Zack Morris as the Governor of California (now there's a career choice for the famous slacker, right?) who, after closing too many low-income schools, is forced to figure out some place to send the students. His solution? His alma mater, Bayside High. The higher class of Bayside is in for a dose of reality when the new kids arrive, which of course can only lead to some antics worthy of a TV show.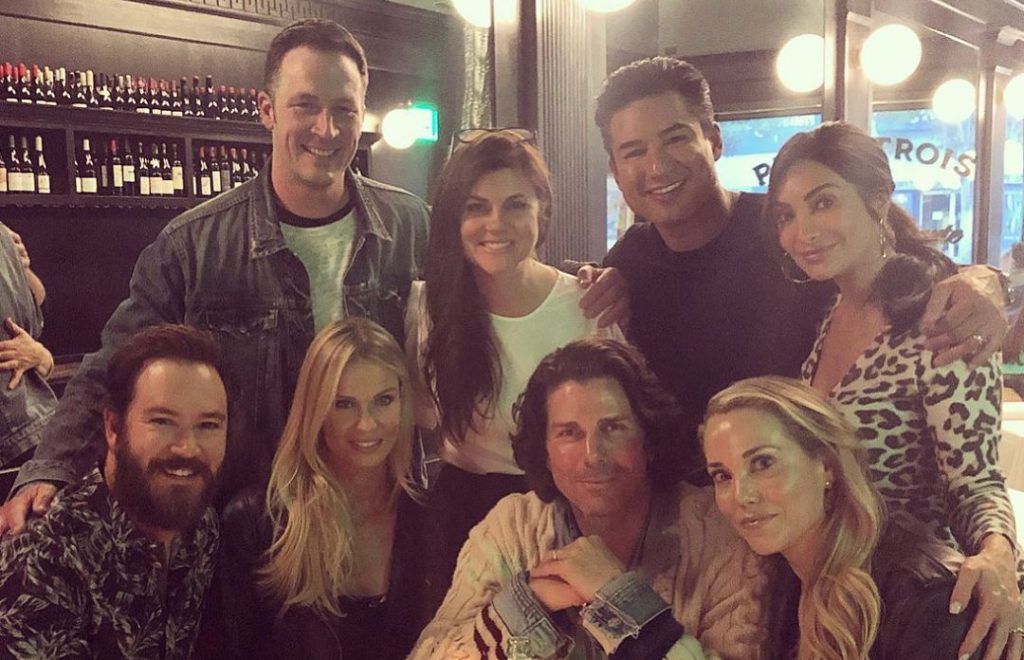 While 2019 officially marks 30 years since Saved by the Bell's inception, viewers can expect the reboot to be rolled out in 2020. NBC's streaming service Peacock, will officially launch in April 2020. We can't wait to see how it all shapes up!
---
MORE SAVED BY THE BELL CAST NEWS
Tiffani Thiessen Reunites with Saved by the Bell Costar Mario Lopez & His Family at Kidz Bop Concert
Saved by the Bell Cast Reunites for Dinner – See Photos & Video!
It's Baby #3 for Mario Lopez & Wife Courtney – Announcement Inside!
Kari Highman is a Beauty and Fashion Blogger at Feeling the Vibe Magazine. Otterbein Alum (2017) – English & Psychology. Always learning & creating. Avid fan of mid 2000's TV & pop music. Comments or tips, email kari@feelingthevibe.com