David Barta, the 21 year old from southern California caught the eyes of viewers all over the country when he entered 'Paradise Hotel' on FOX earlier this summer. The self proclaimed genuine guy stole America's heart as they saw his relationship with fellow PH cast mate, Kendall develop throughout their time on Paradise. Now, this one time aspiring baseball pitcher is back home in sunny California, hard at work finishing his degree and building his own business.
Did his relationship with his Paradise flame continue? Was it a culture shock when they returned home? Plus watch as David tells a behind the scenes story nobody got to see on the day of the Ice Pop Challenge! All that and more in Feeling the Vibe's exclusive interview below.
David Barta Exclusive Q&A
Favorites
Singer/band – Big Sean at the moment
Vacation spot – Somewhere I want to go? Hawaii
Sport to watch – Baseball
Movie – Step Brothers
Scripture – 1 Corinthians 15:10 – "But by the grace of God I am what I am, and his grace to me was not without effect. No, I worked harder than all of them—yet not I, but the grace of God that was with me."
Watch David Tell a Behind the Scenes Story about the Day of Ice Pop Challenge on 'Paradise Hotel.'
This or That
Pizza or Mexican – Mexican
Apples or Bananas – Bananas
Facetime or Texting – Facetime
Cars or SUVs – Cars
Books or Magazines – Books
Hotel or camping – Hotel
Quiet or Outgoing – Outgoing
How has life been since Paradise Hotel?
Since we got back, the attention has been nice. I've had attention before because of baseball and modeling. My intent was not to ride the fame boat but to share my story to see if it's inspiring for other people. I just launched my website last night. You can find me at www.davidbarta.com/fitness. I do online programs and in person as well.
Can you update us on your relationship with Kendall?
When you're in Paradise and in that intimate setting, it's easy to get caught up in your feelings. I honestly went in thinking I was going to get that money and dip out. Halfway through, I got caught up and only started caring about growing my relationship with her and getting to know her as a person. But when we got home, it was weird for both of us to see each other outside of that setting. I was very much caught up in my feelings. I thought we were going to start dating and be boyfriend/girlfriend right away. As we got home and kind of got to re-acclimate again, we realized we've only known each other for about a month so it would be unrealistic for us to jump into something so serious so soon.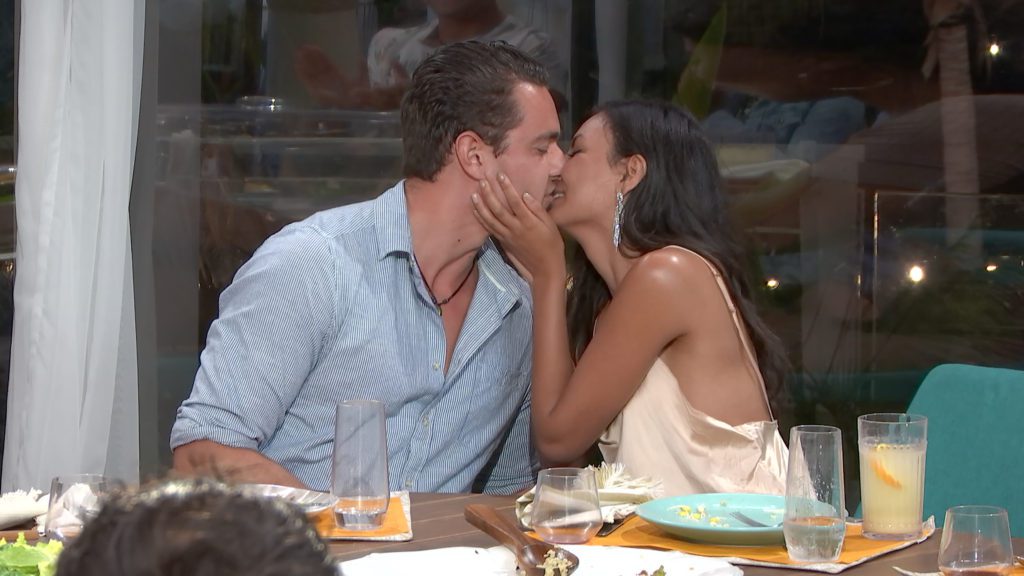 ---
We are in the public eye, so we got a lot of questions if we were dating. The focus for both of us is on our careers. I'm only 21, so I'm finishing up my degree. I was the youngest one in the cast and the only one still in college. Kendall is 26 and wants to focus on her career at least for the next couple of years as opposed to a relationship. I 100% understand and respect that. She and I will always share that experience that we had being in Paradise Hotel together, whether we are romantic moving forward or not. We're still getting to know each other and I'm still maturing as far as figuring out who I'd want as a romantic partner. I would never pressure a woman to have a relationship with me so we are being patient with each other.
Watch David talk about his relationship with Kendall after Paradise
RELATED: Kendall from 'Paradise Hotel' Answers Fan Questions on Her Relationship with David, How She Dealt with Drama, & More!
What is your nationality?
My last name Barta is Czech. (David reveals he and one of his Paradise Hotel co-stars might be related down the line). I'm also Italian, Spanish, and German.
Would you do another reality show?
Absolutely! I had a great time with everyone and was very comfortable in front of the cameras. It's very hard to make me uncomfortable. I was actually recently on the red carpet somewhere and a guy recognized me from the show. I told him if you have a speedo, I'll walk in your show right now. So they handed me a couple of speedos and I did it!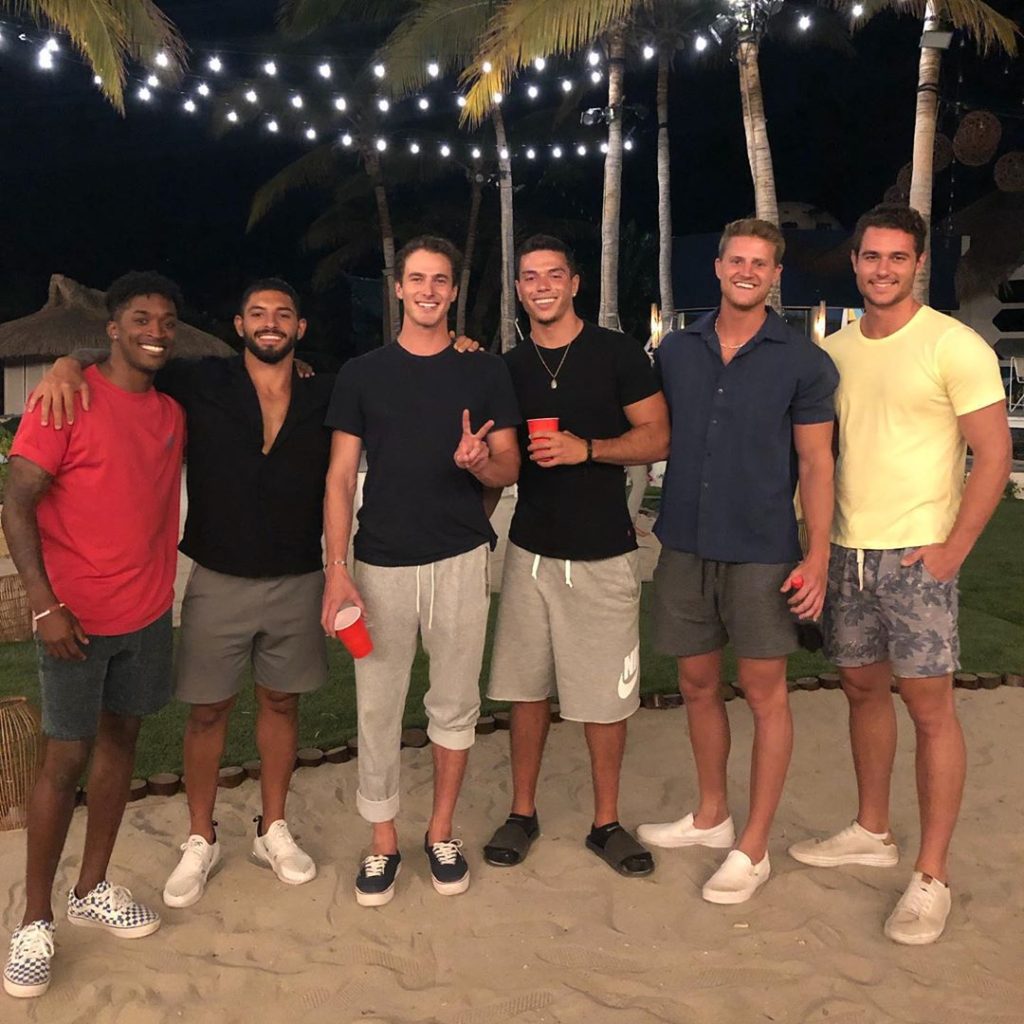 ---
Have you been keeping in touch with your other PH cast mates?
Honestly, not really. I left the group chats already.
What did you think of Kristin Cavallari?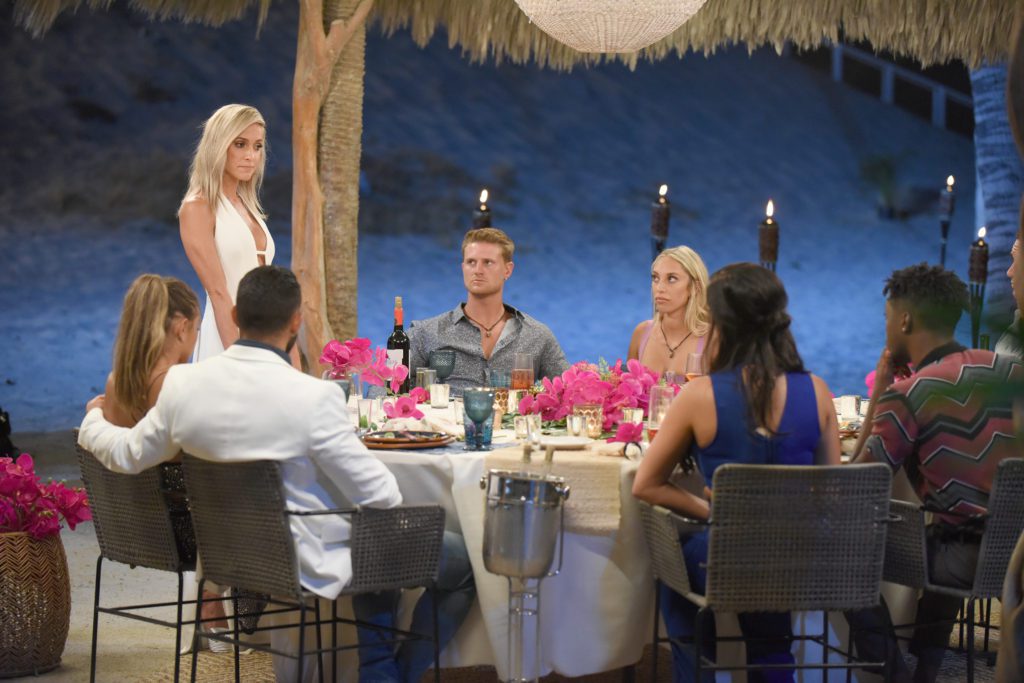 ---
I had no idea who Kristin Cavallari was before I came on the show. She's very small and petite. She does her job well, very serious about it. Kristin actually asked me to twerk for her which they never aired. We were sitting around the fireplace, and I said "do you really want me to?" So I just did it right in front of her. It was crazy.
---
You can catch up with David on his Instagram and visit his official website for all the details on his personal training.
MORE ON PARADISE HOTEL
David Barta Says He Could Be Related to One of His 'Paradise Hotel' Co-Stars
5 Cute Moments Between David and Kendall from 'Paradise Hotel'
David Talks Kendall, His Faith, and 'Paradise Hotel' Co-Stars – Exclusive!
Diana is the co-editor-in-chief of Feeling the Vibe.  She loves pop culture and is always up to date on the latest news.  If you have any tips or comments, email diana@feelingthevibe.com.